From the archives: Muny stars as paper dolls — with costumes
In the 1930s, a recurring feature in the Post-Dispatch Sunday Magazine presented a selection of Muny actors as paper dolls, each with an assortment of costumes from the season.
In Sunday's A&E section, our Muny at 100 series will look at the theater's second decade, when the Shuberts set the pace with bigger shows, newer shows and bigger stars. 
Leonard Ceeley
Audrey Christie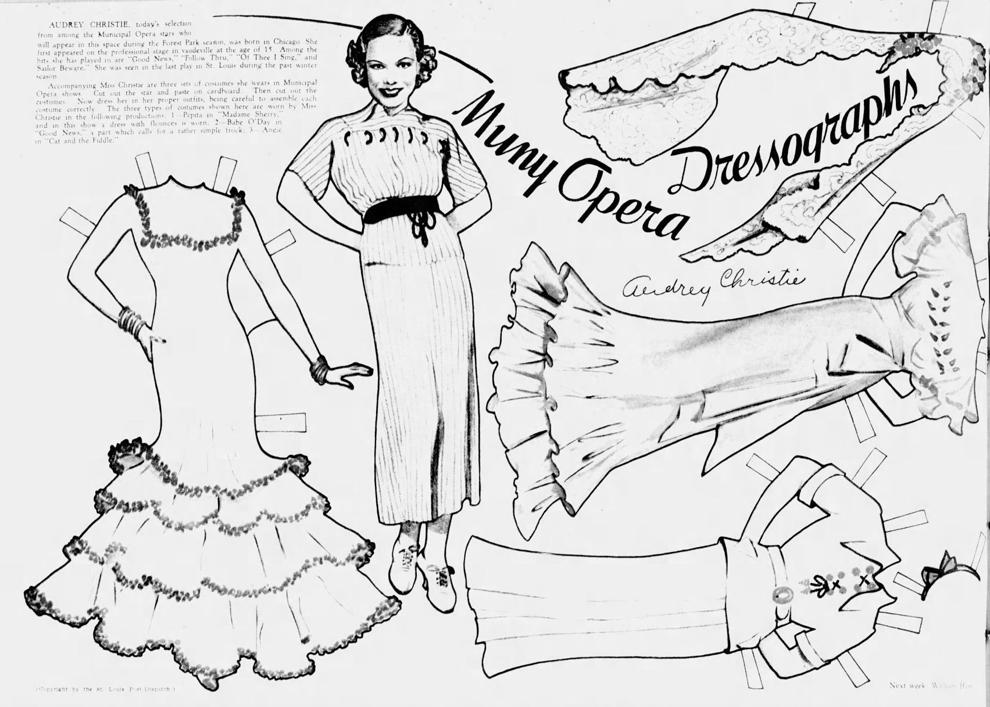 Barre Hill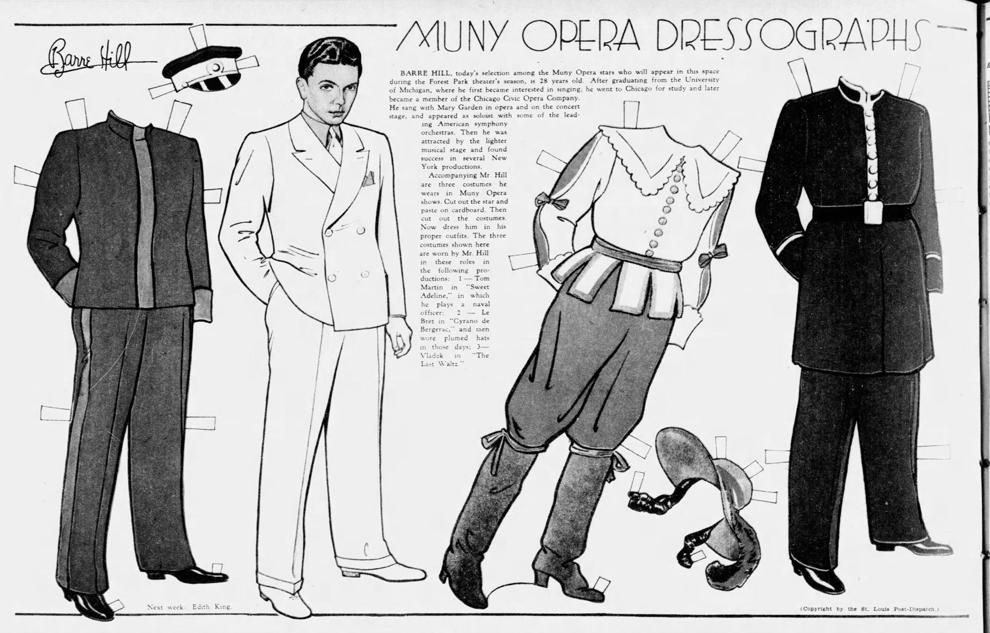 June O'Dea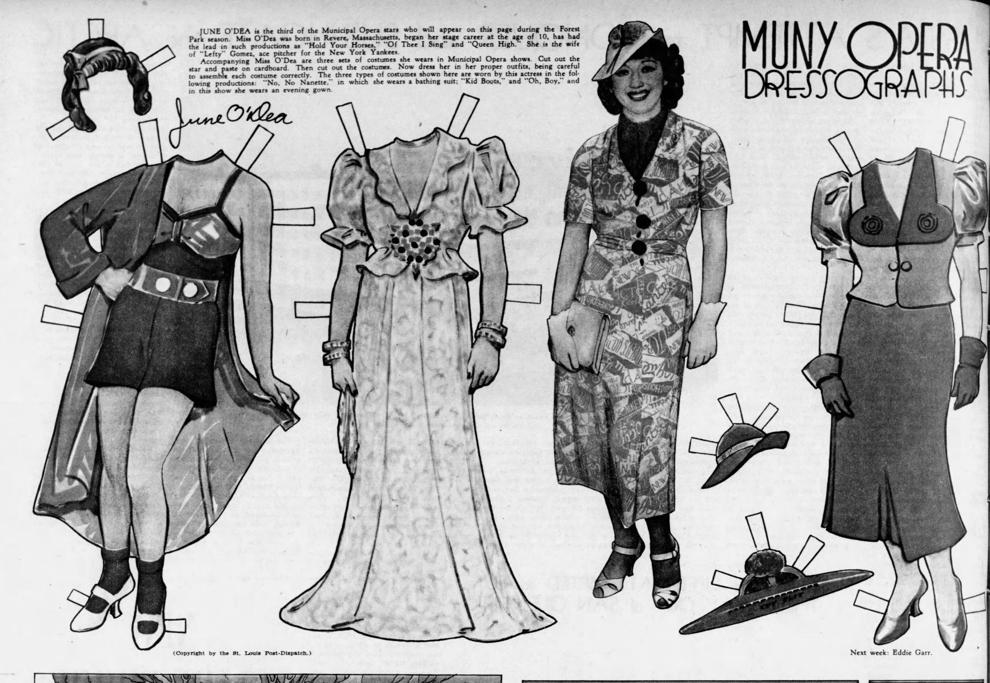 William Hain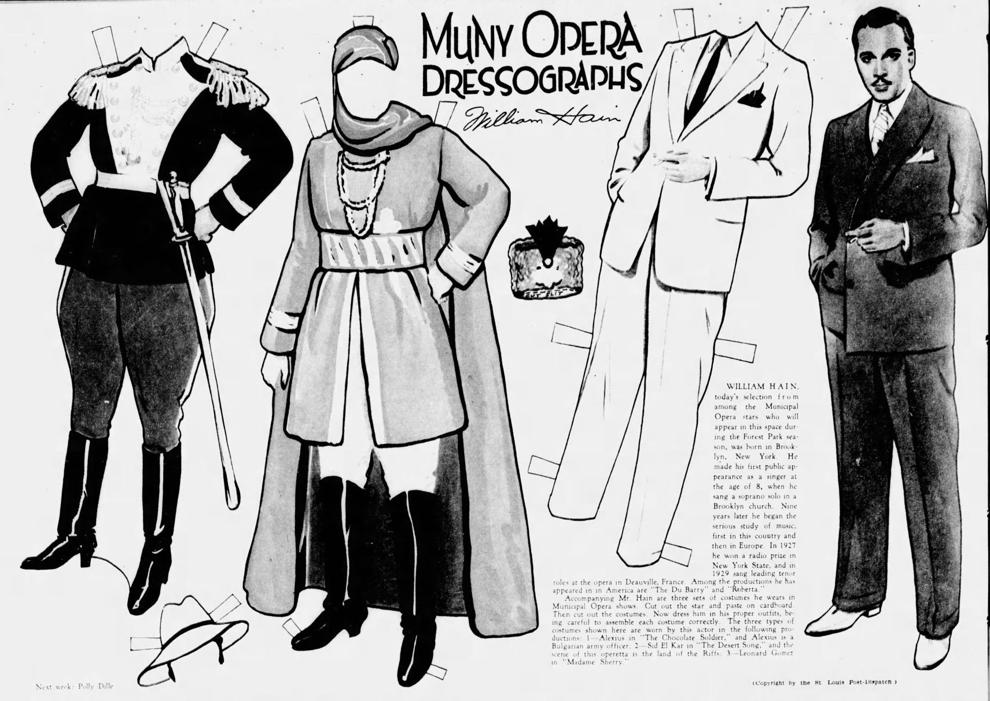 Edith King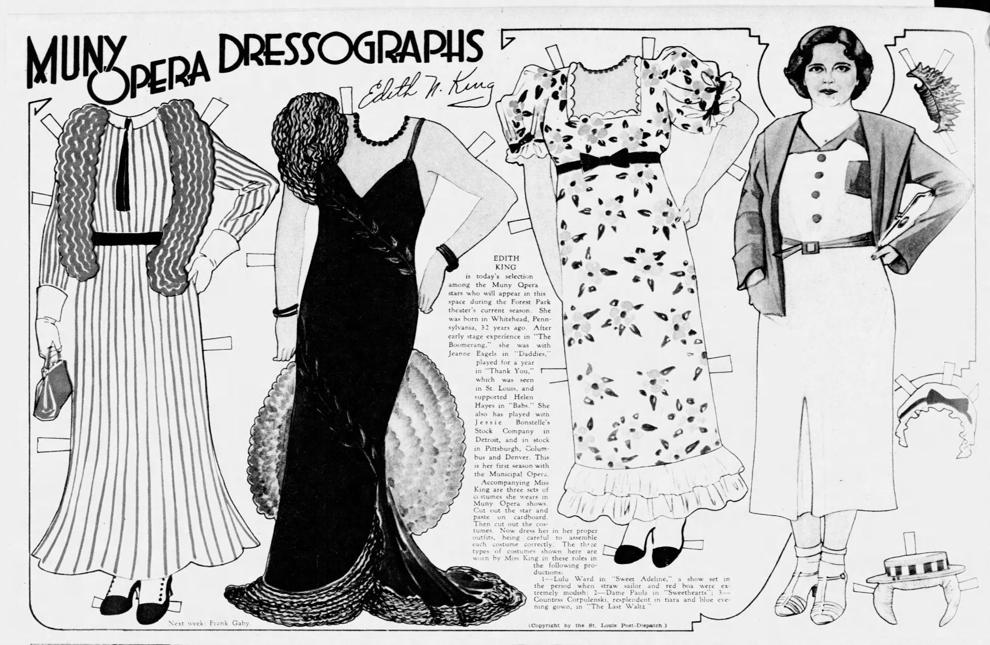 Joseph Macaulay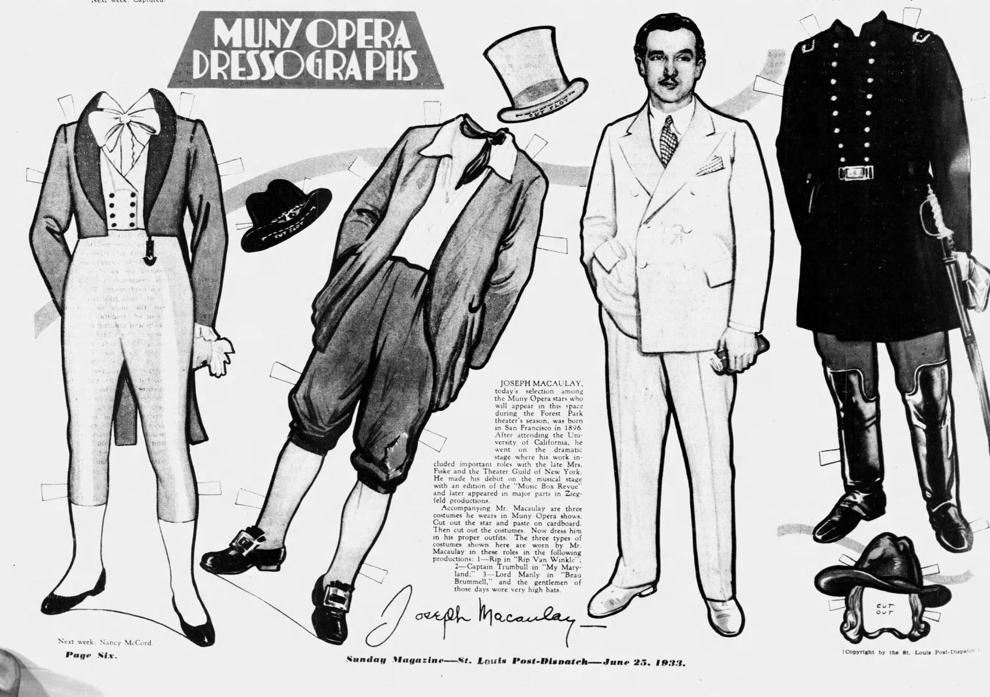 Charlotte Lansing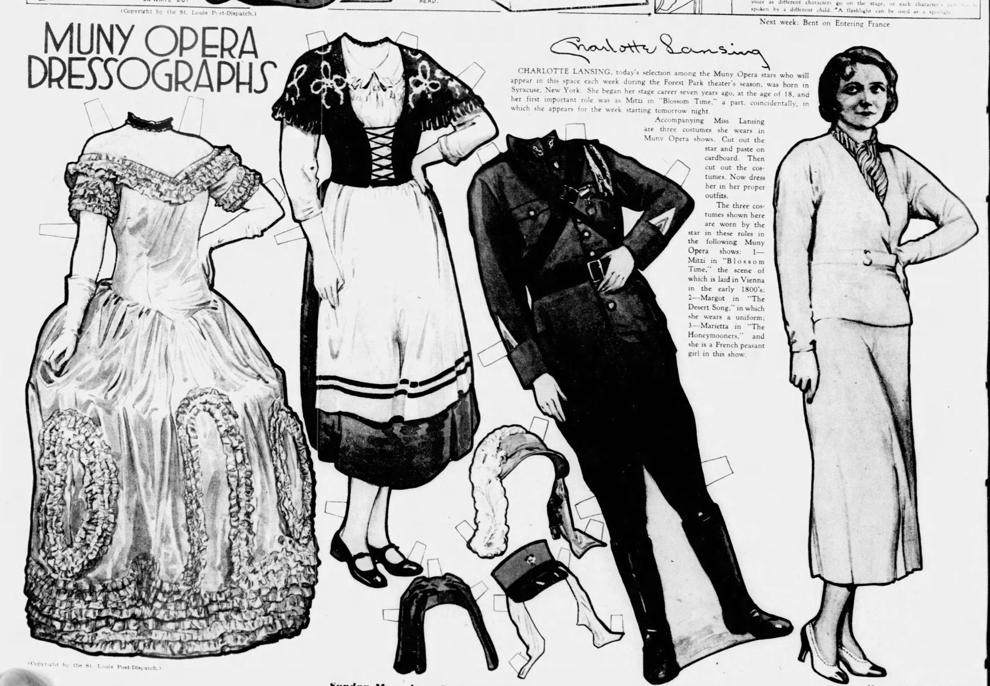 Eddie Garr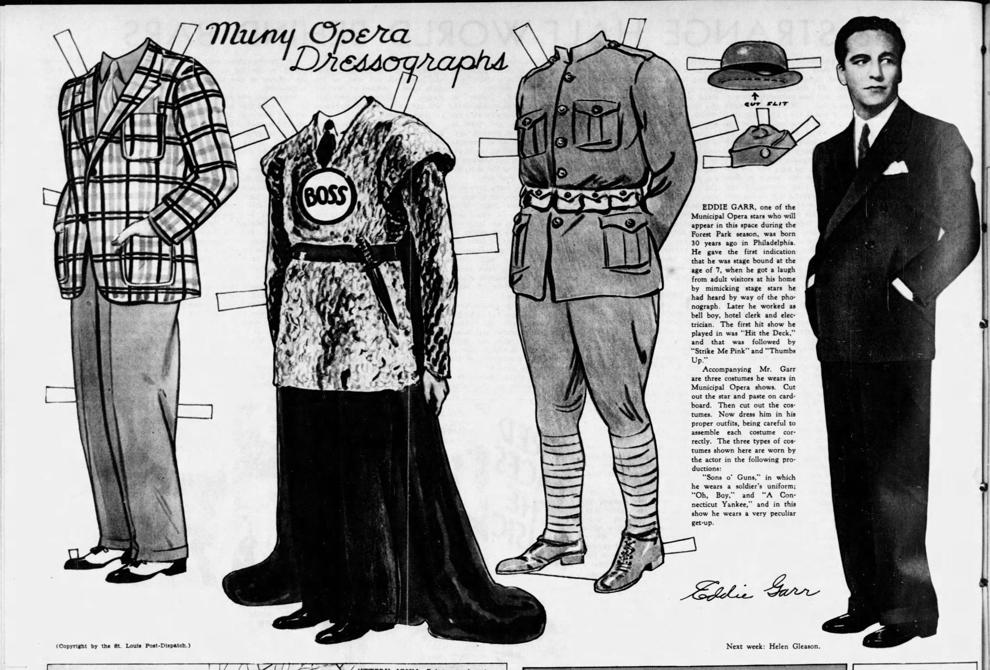 Sheila Dille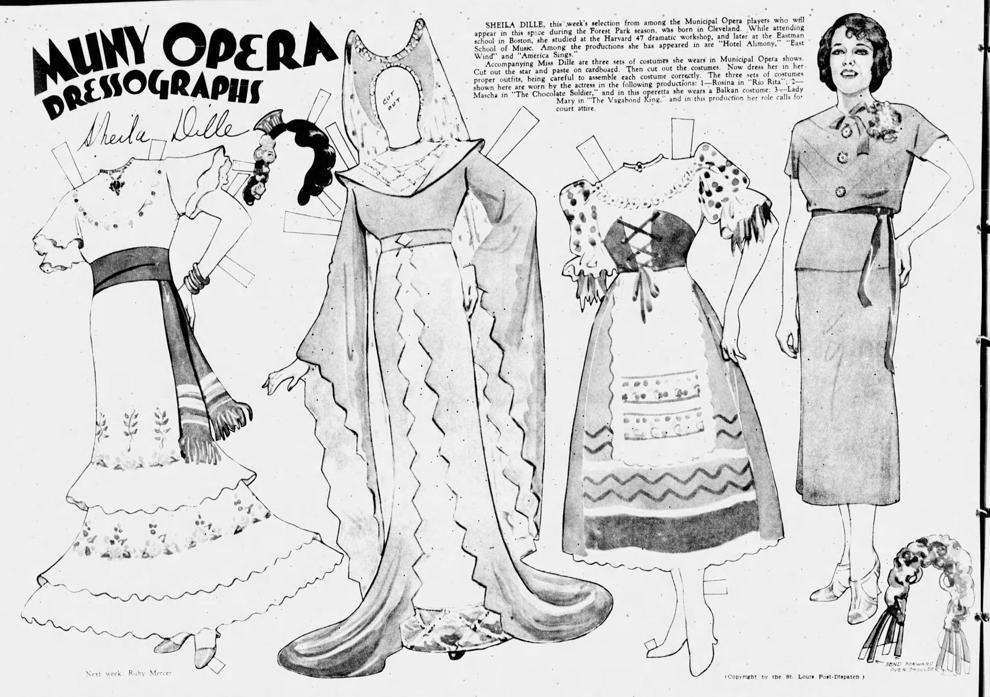 Elizabeth Crandall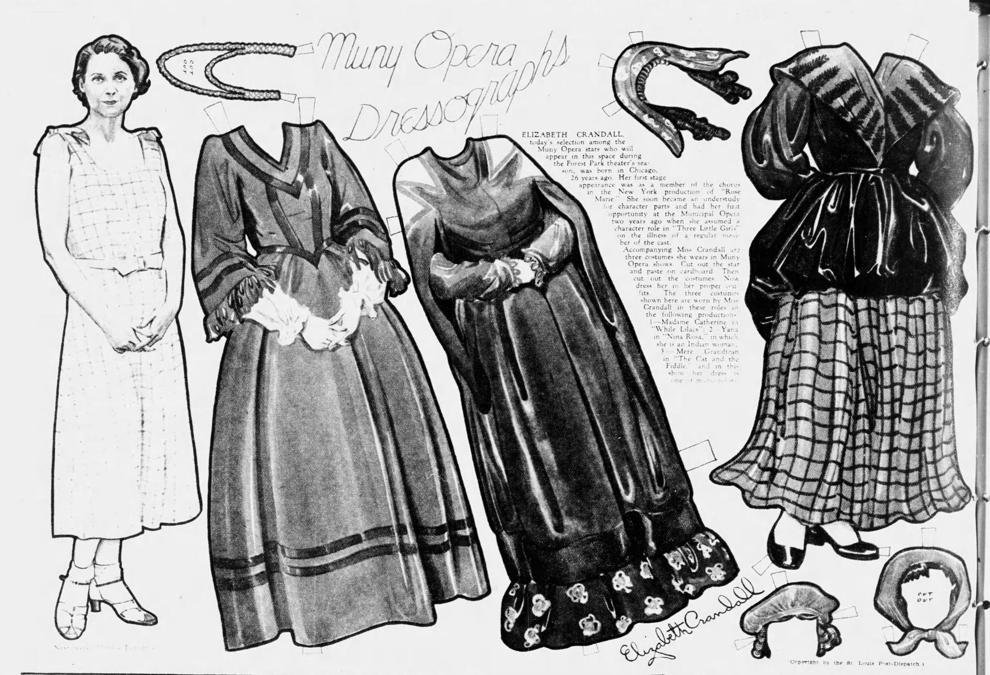 Hope Emerson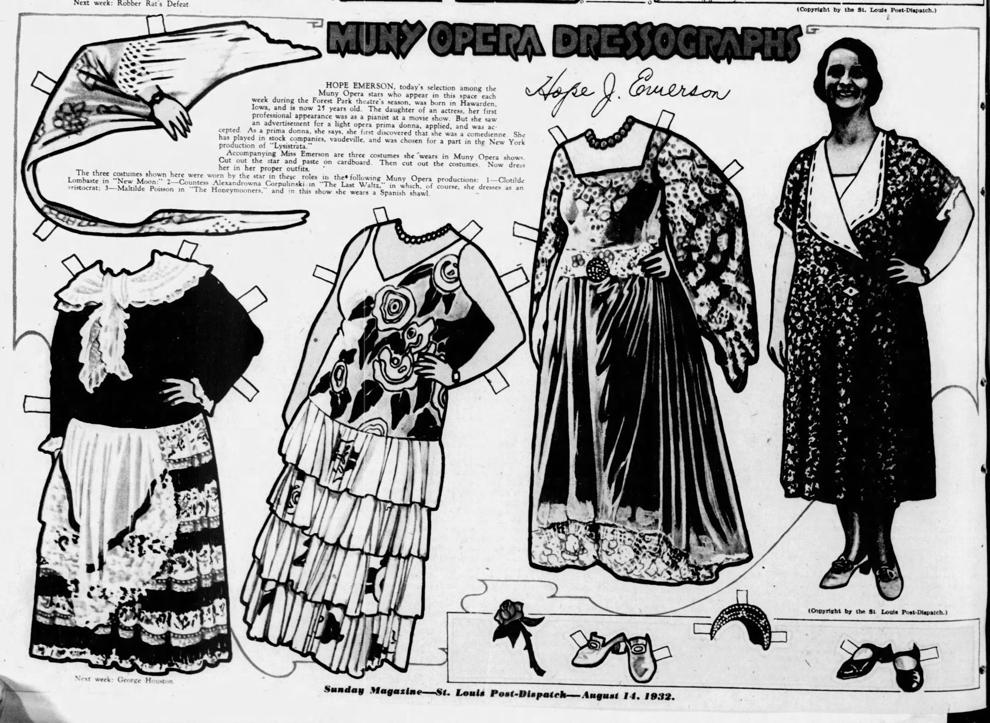 Gil Lamb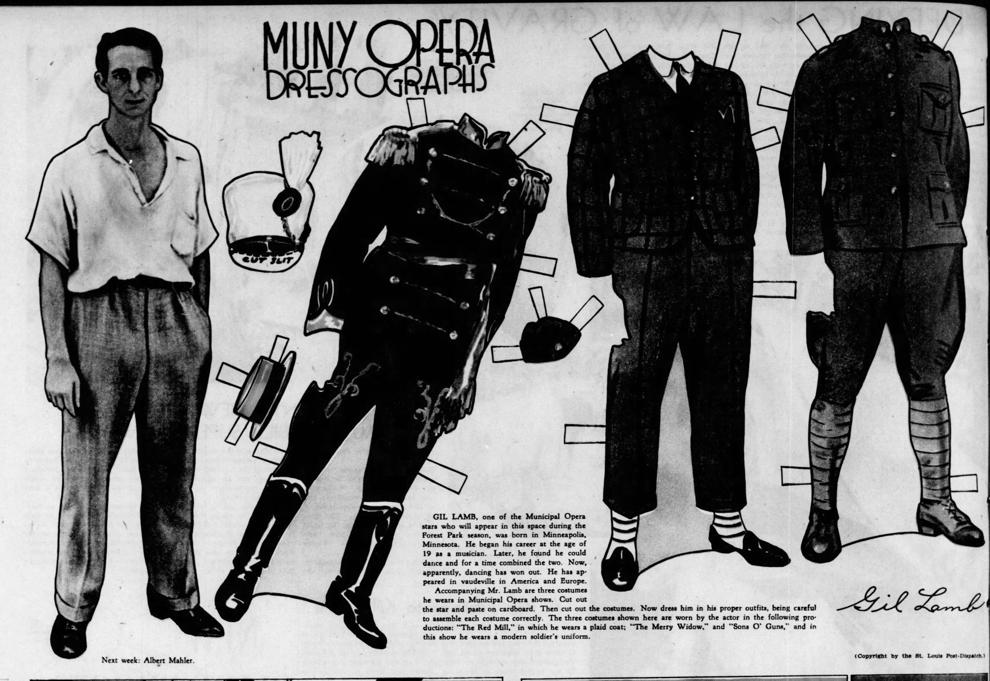 Una Val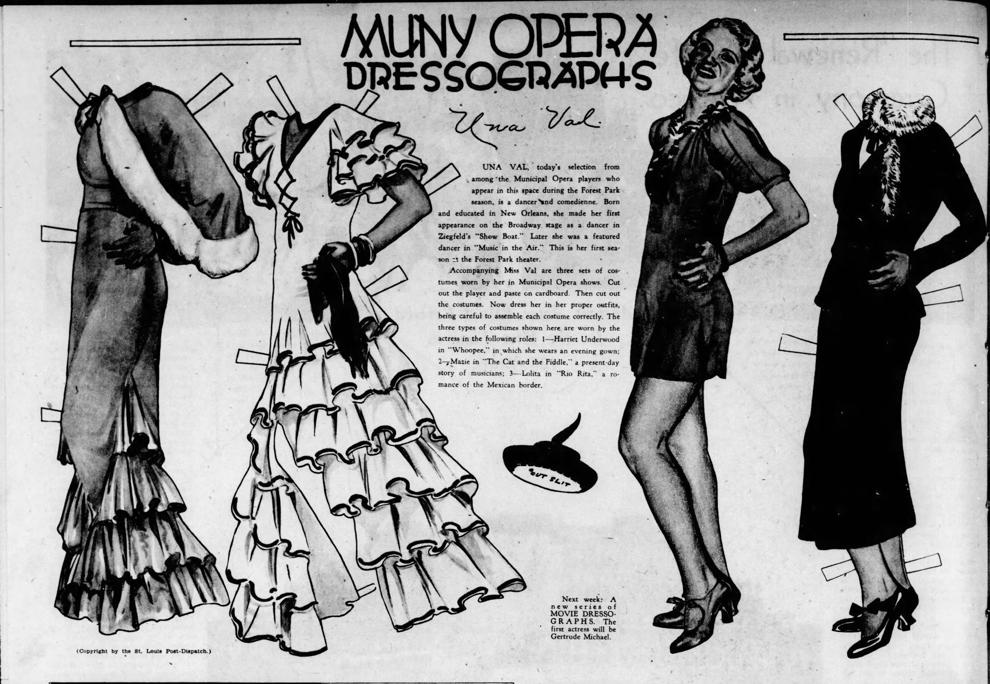 Billy Kent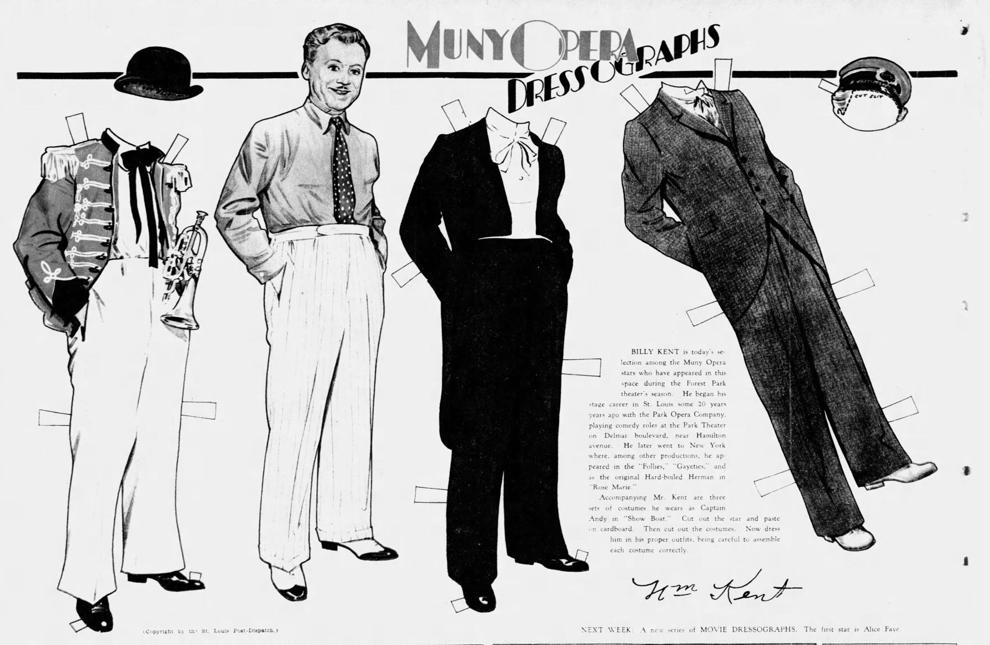 Charles Lawrence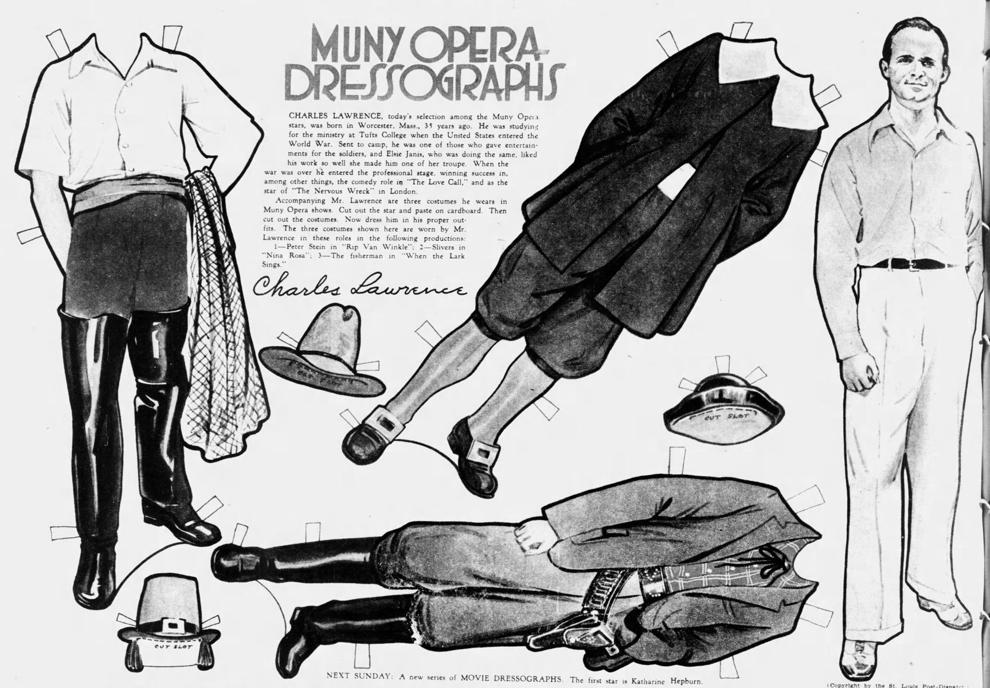 George Houston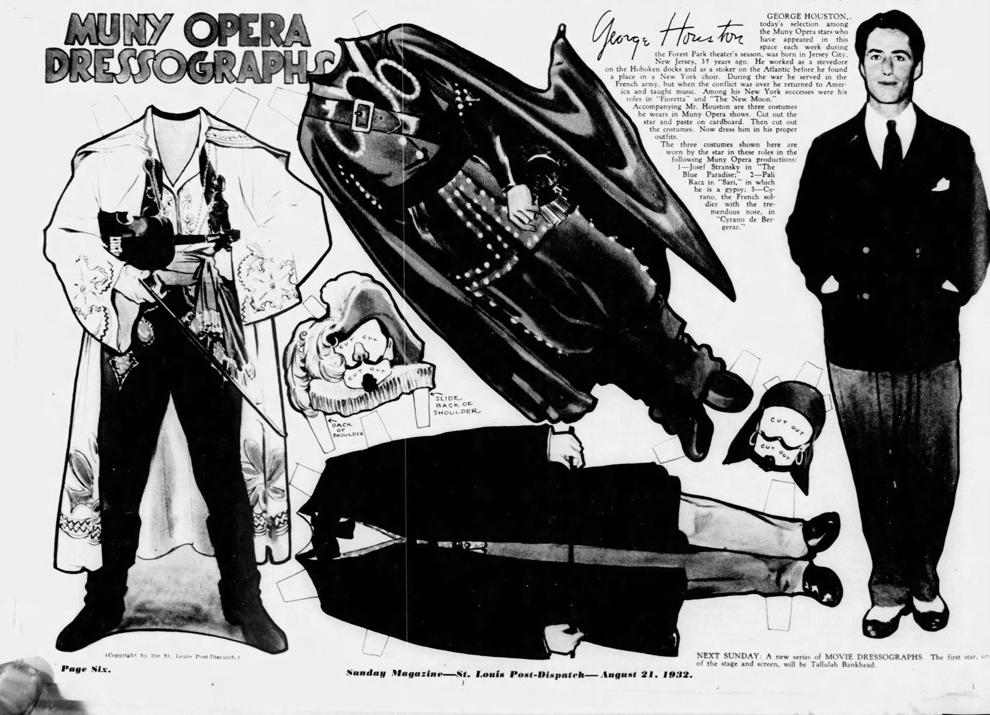 Albert Mahler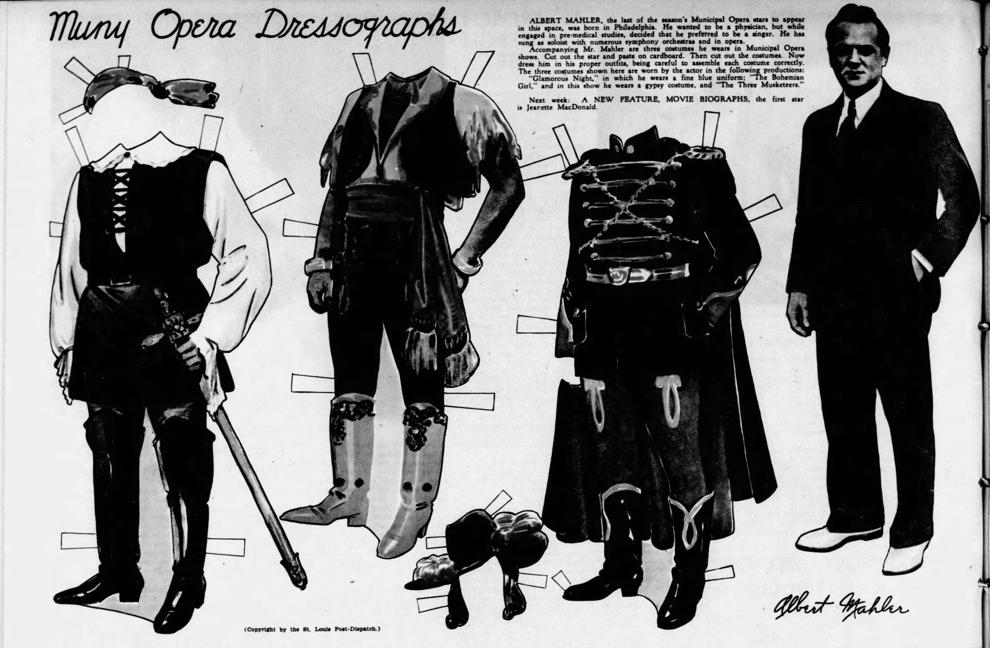 Frank Gaby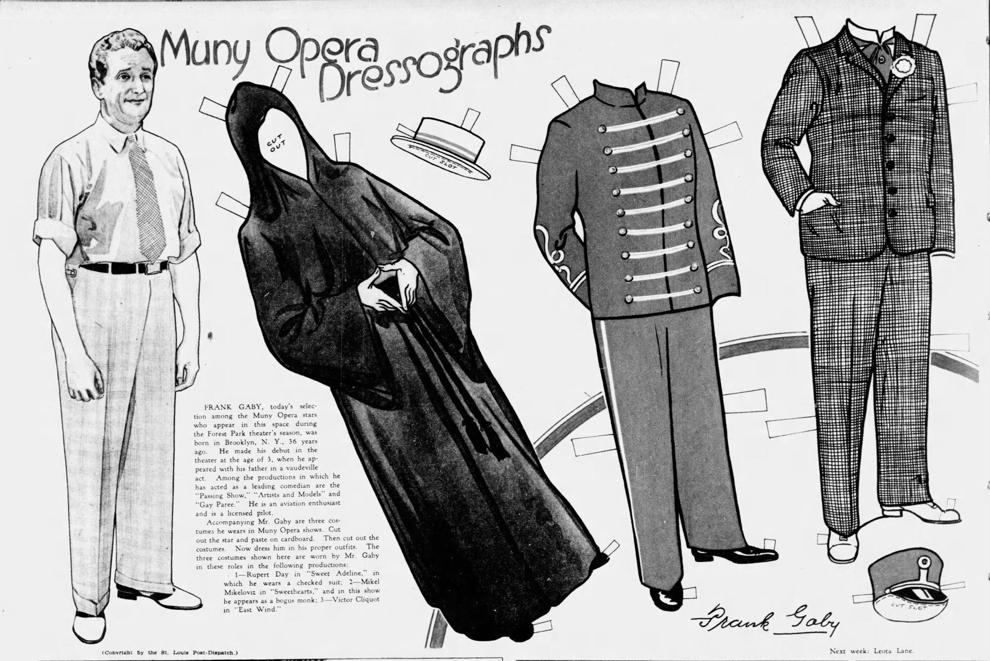 Nancy McCord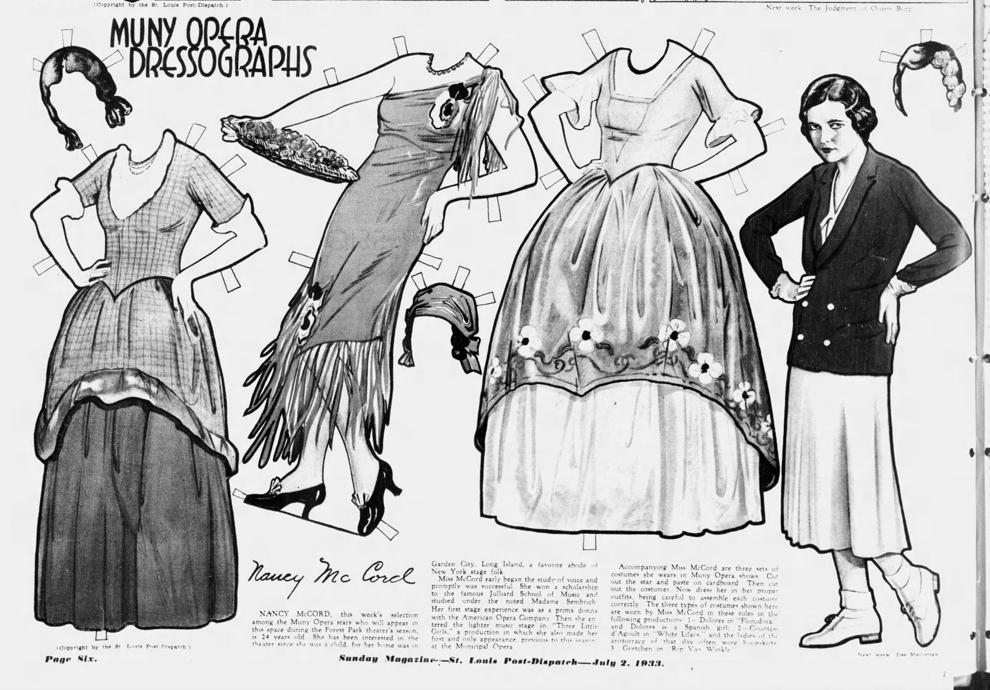 Harry K. Morton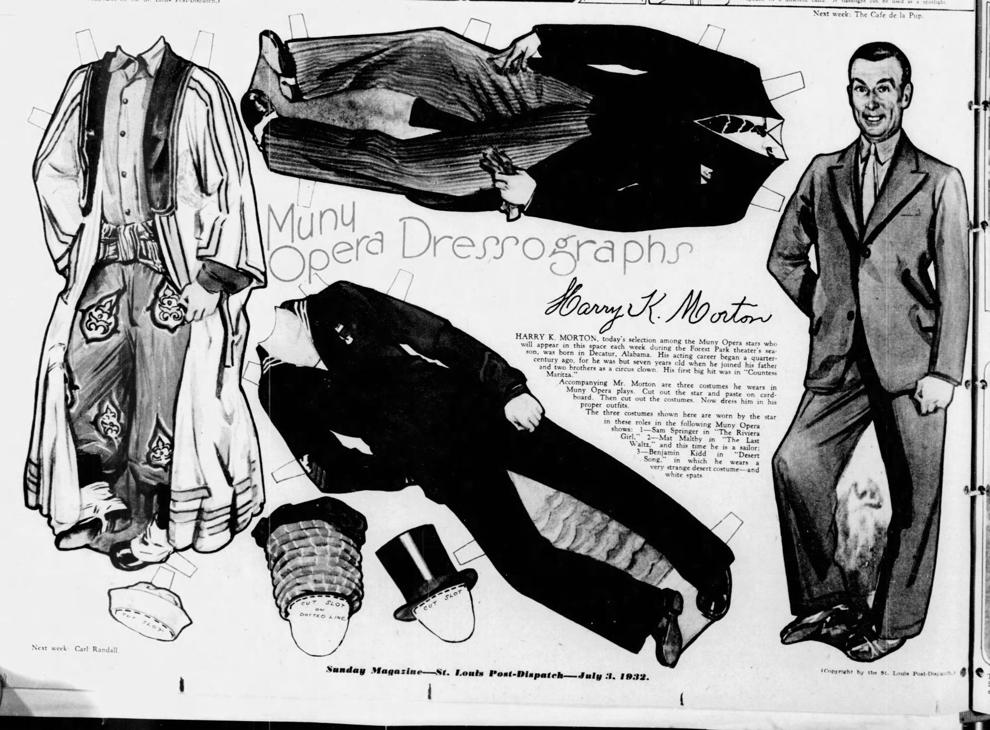 Helen Gleason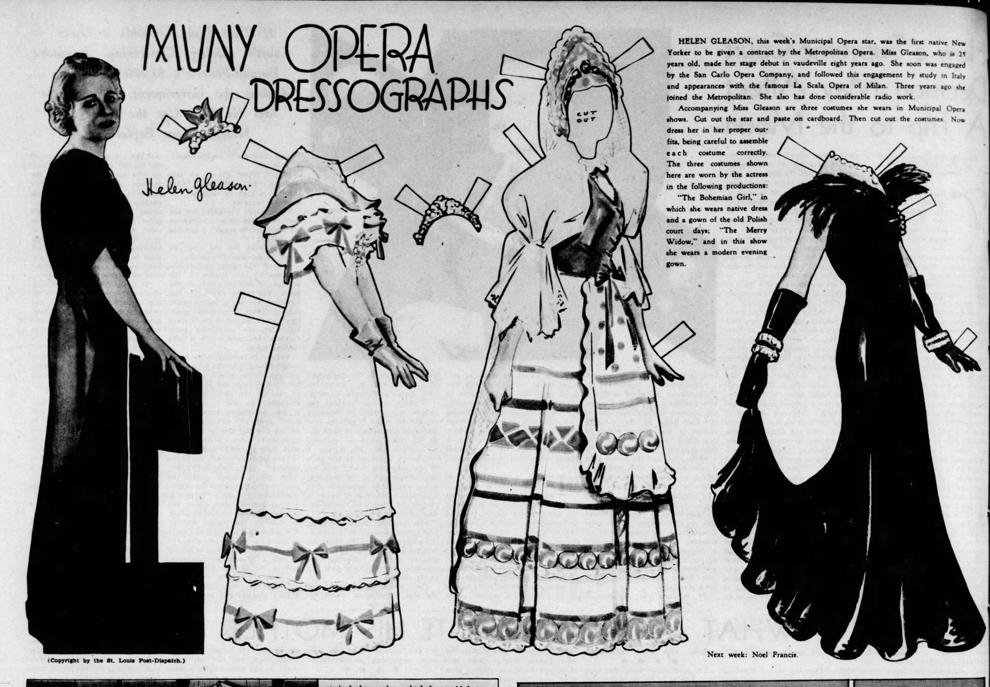 Ruby Mercer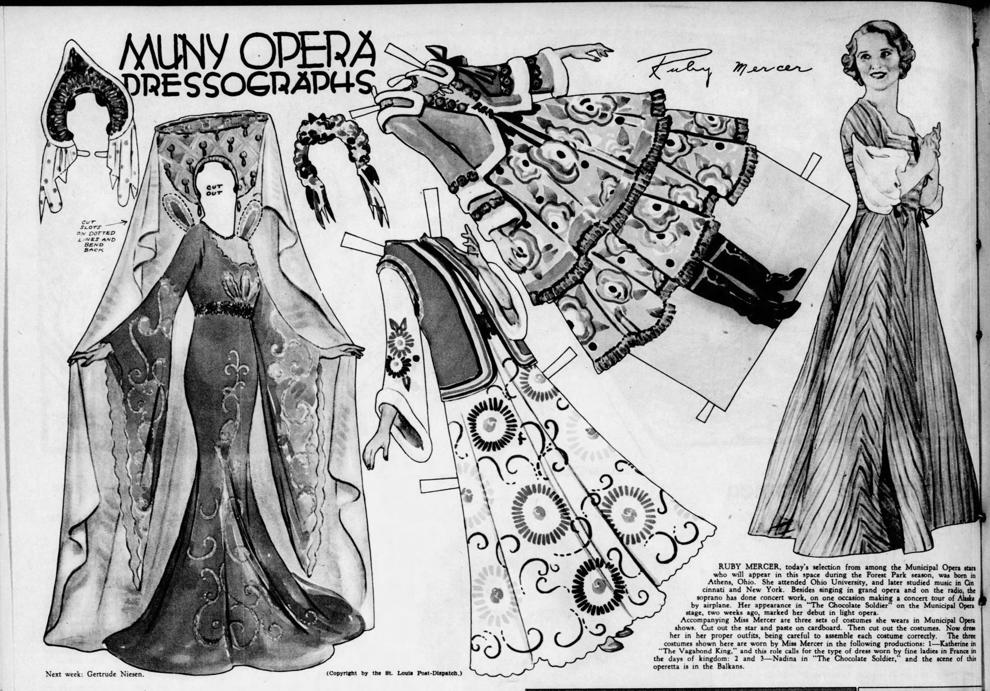 Ilse Marvenga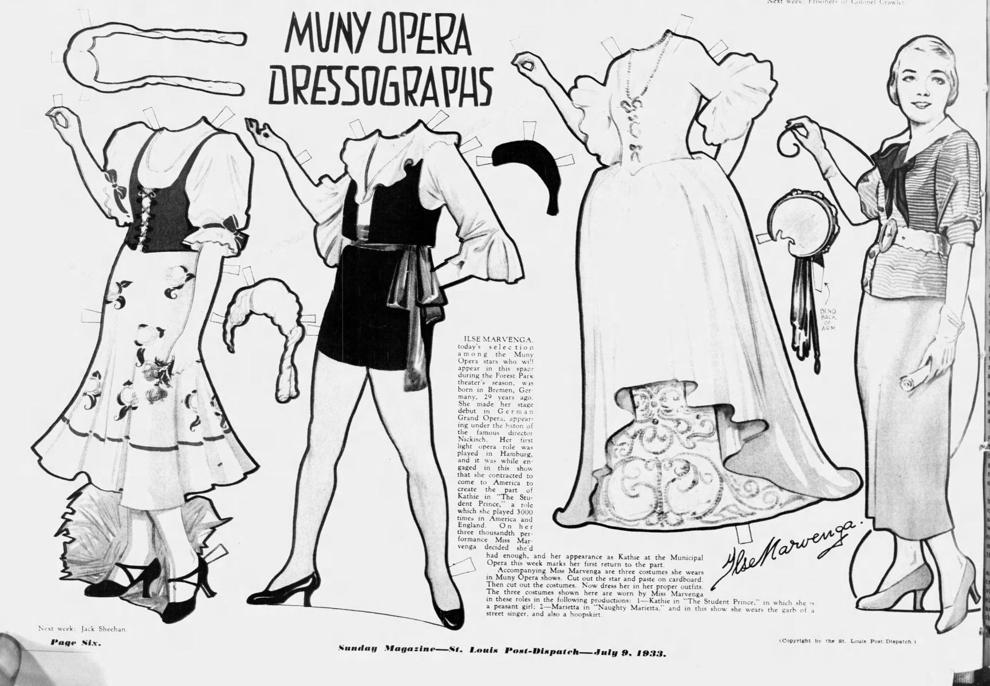 Carl Randall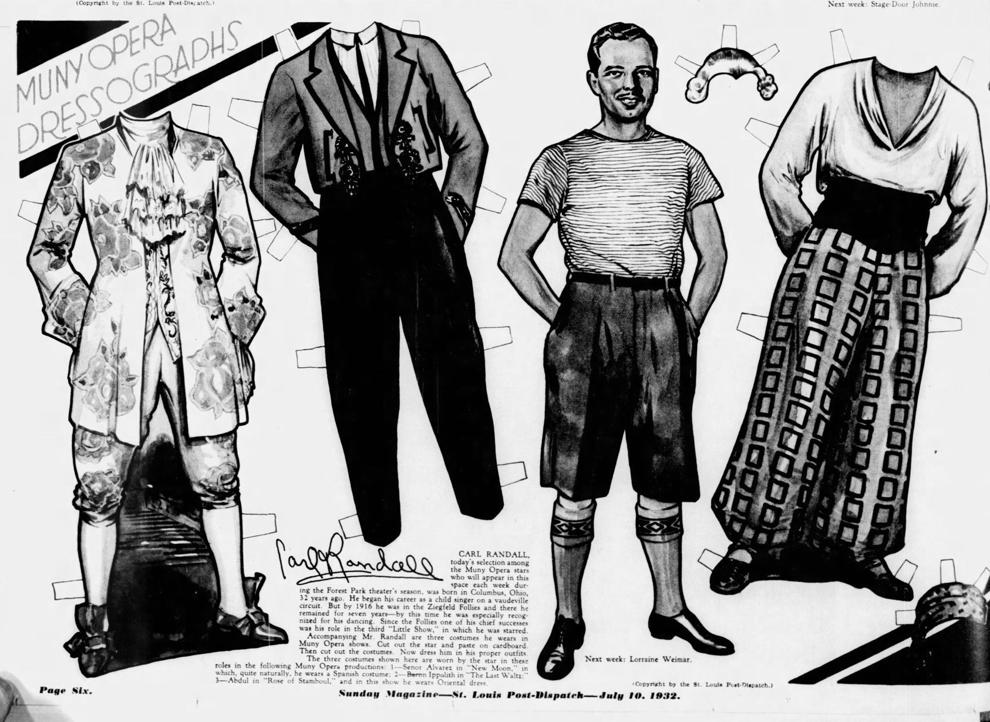 Noel Francis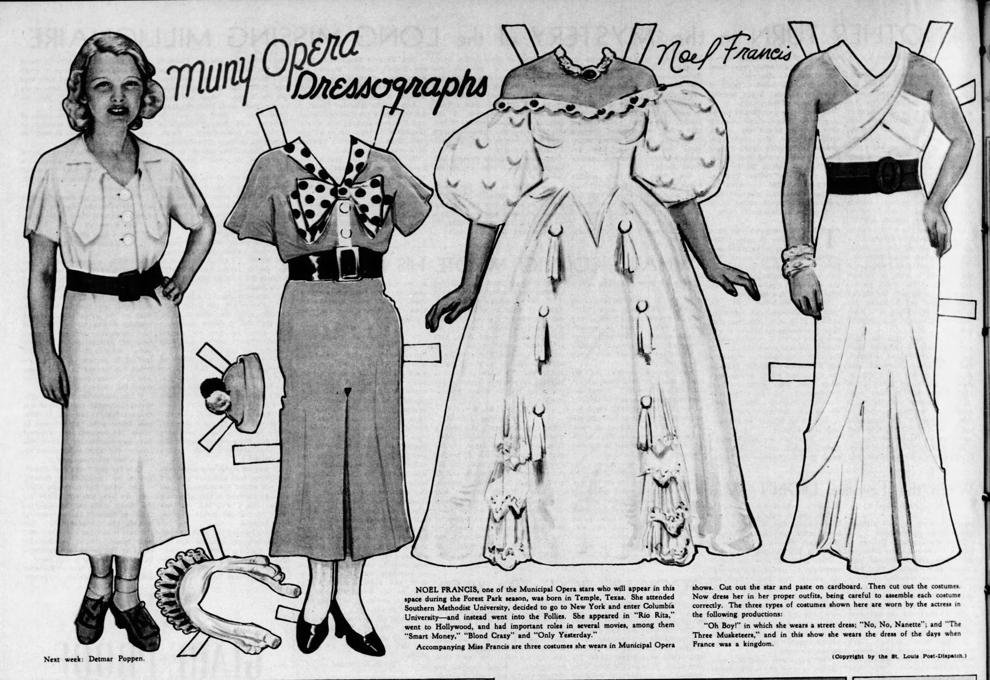 Gertrude Niesen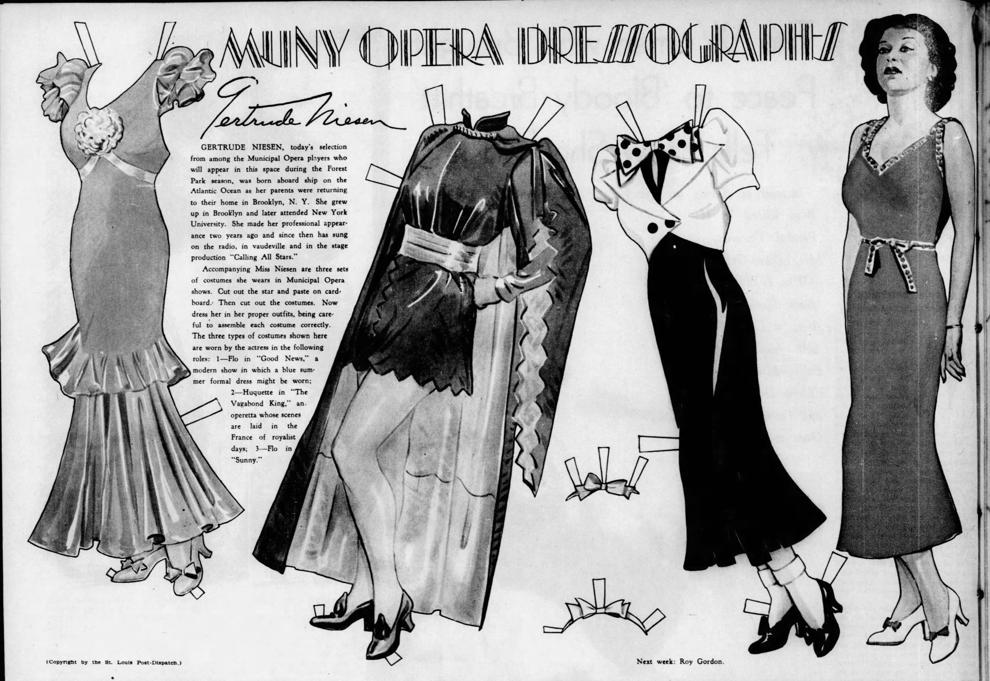 Barnett Parker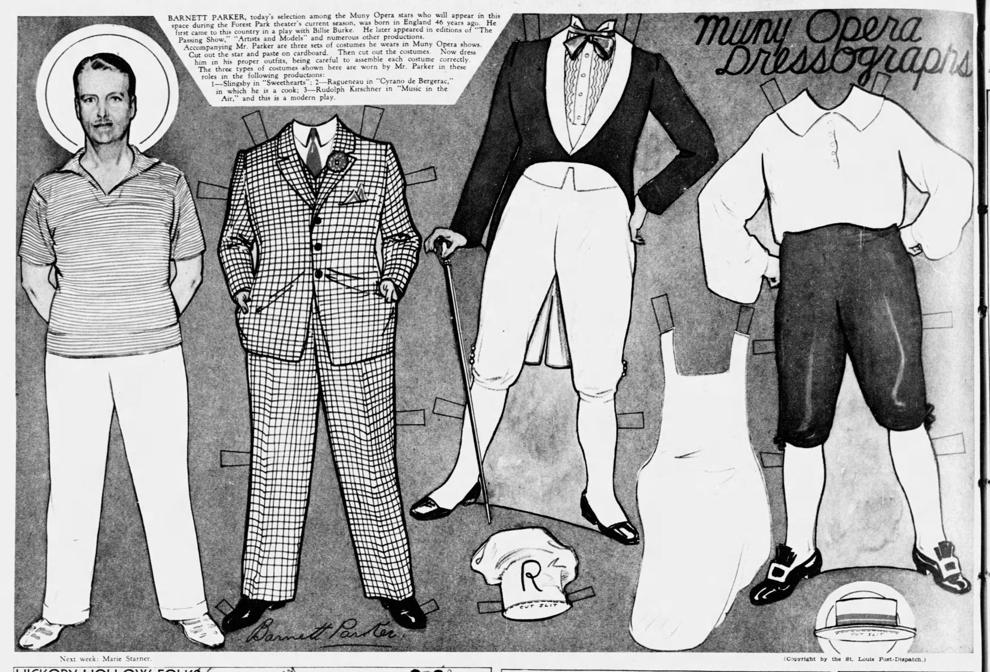 Jack Sheehan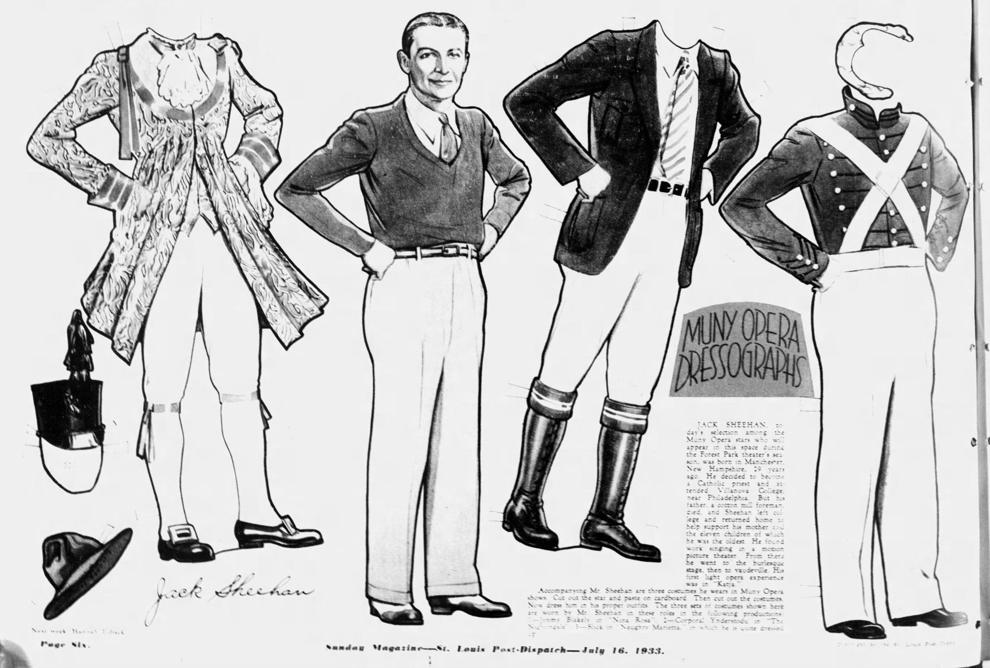 Lorraine Weimar
Detmar Poppen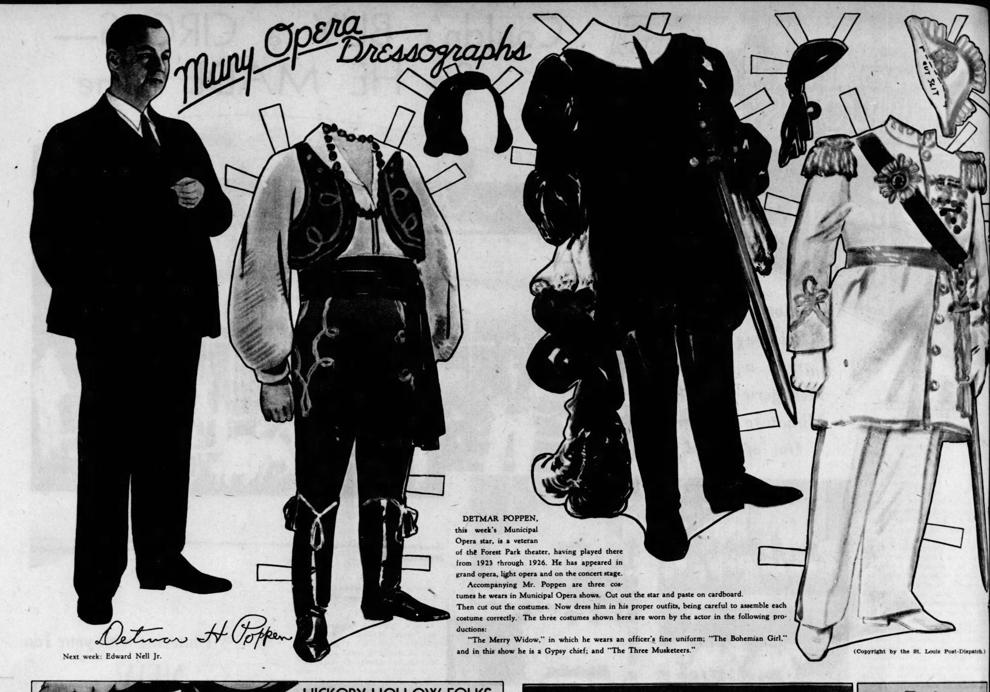 Roy Gordon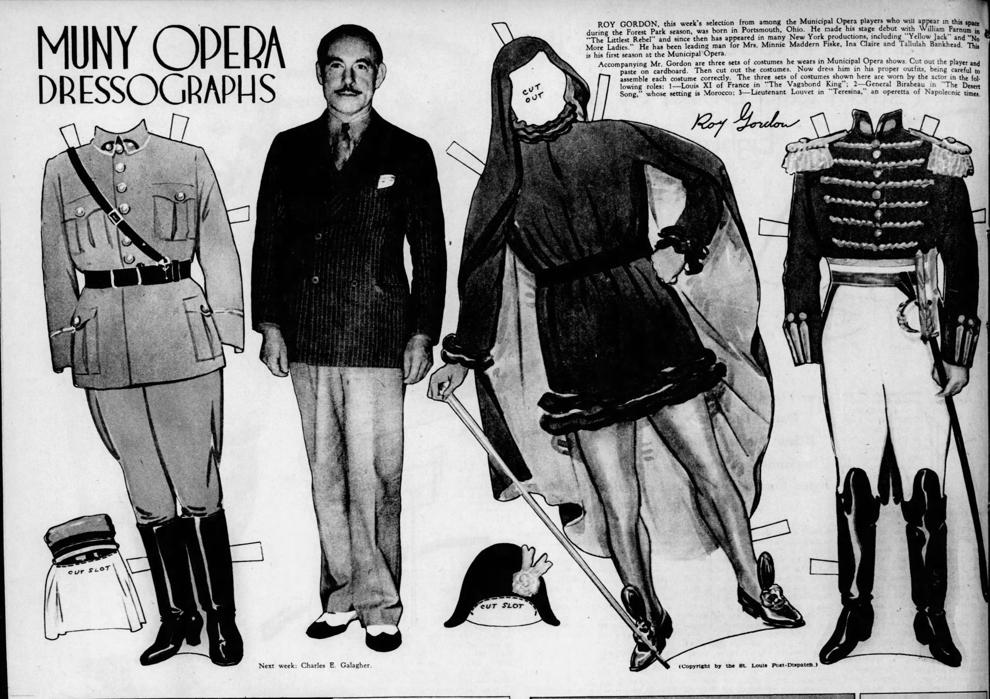 Marie Starner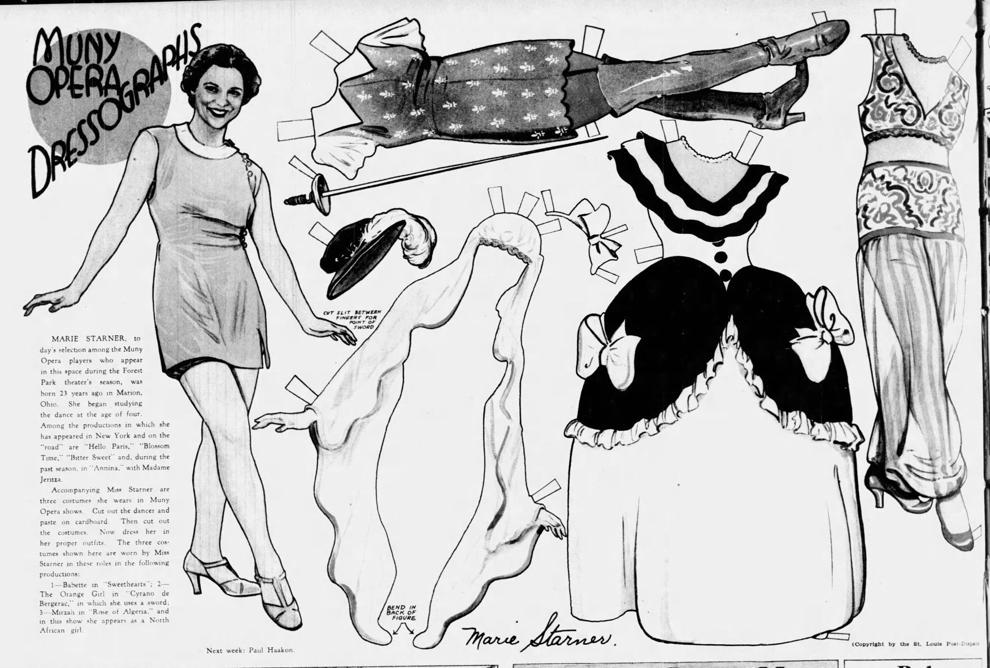 Hannah Toback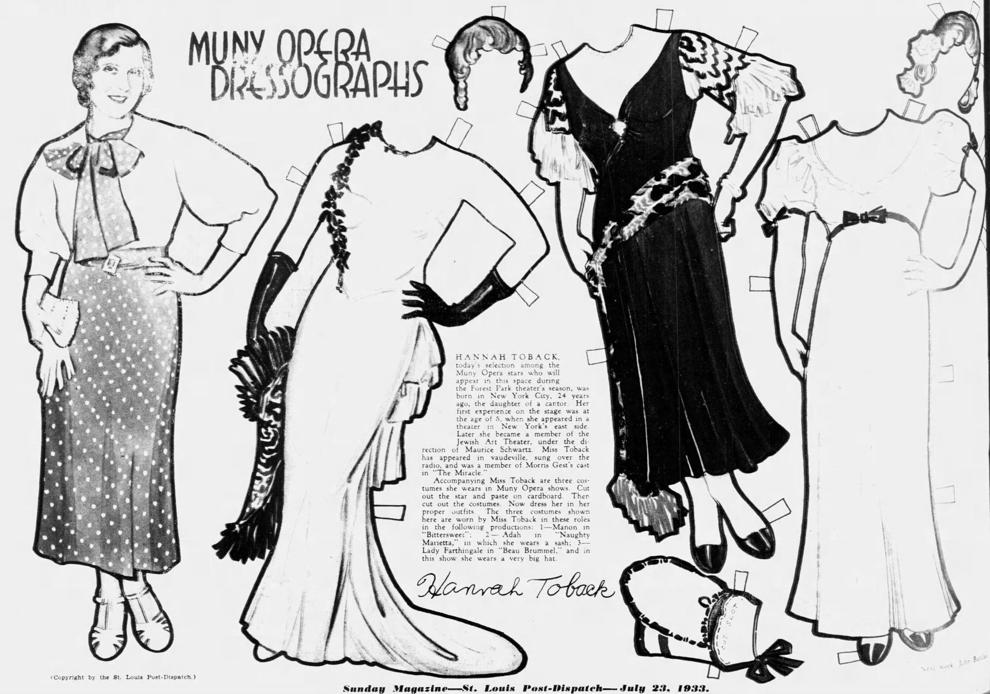 Doris Patston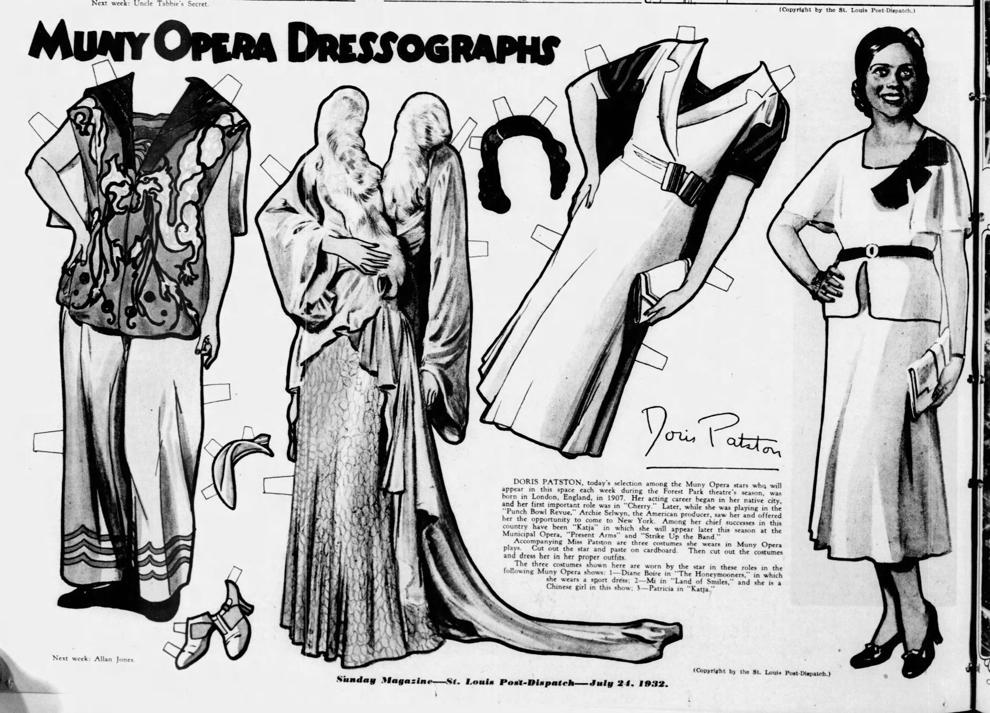 Edward Nell Jr.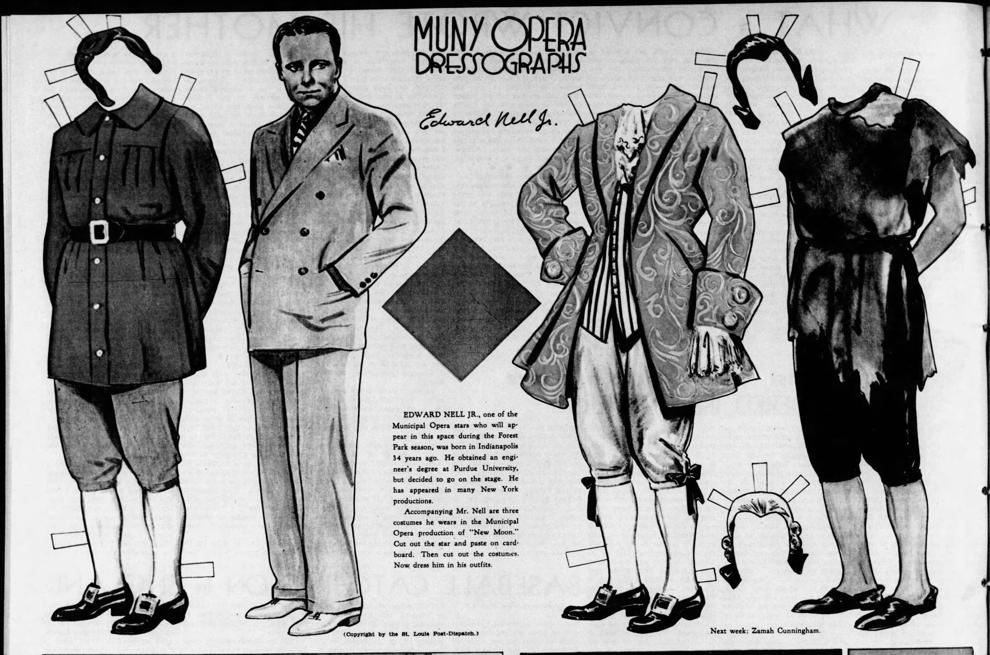 Charles E. Galagher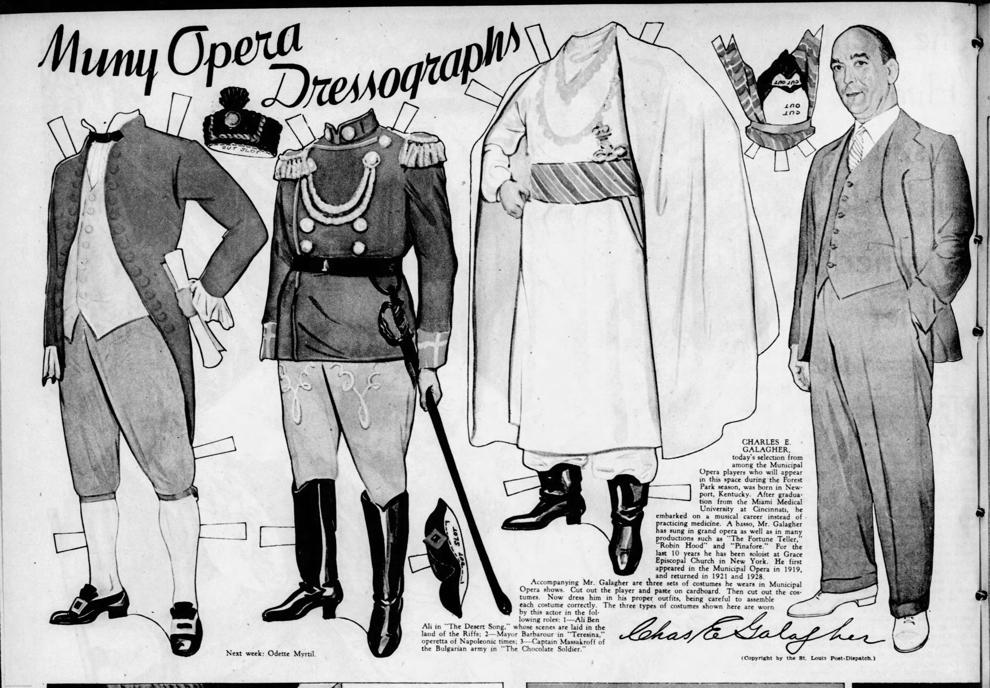 Paul Haakon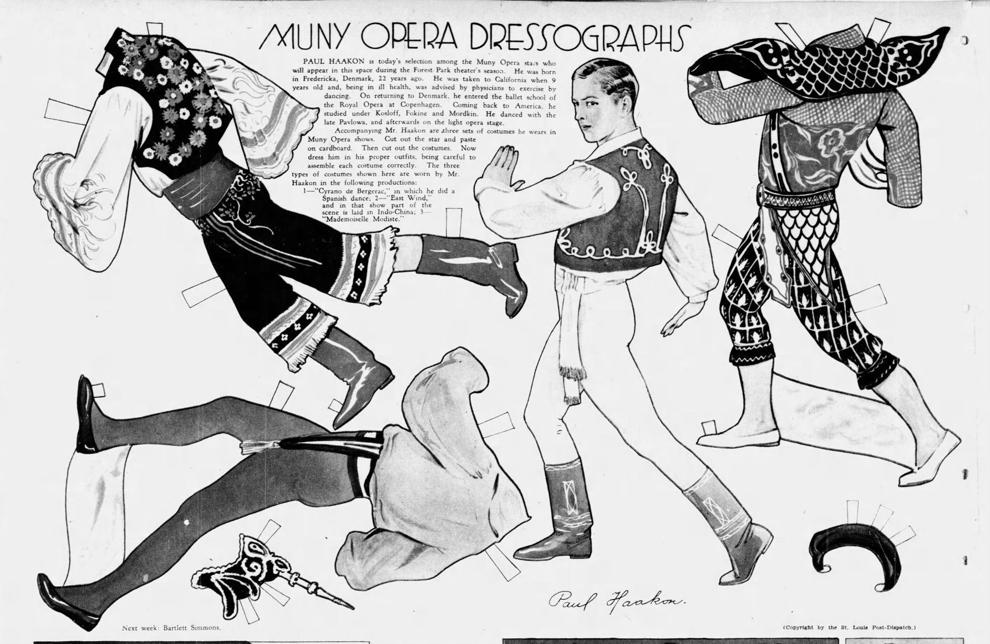 John Barclay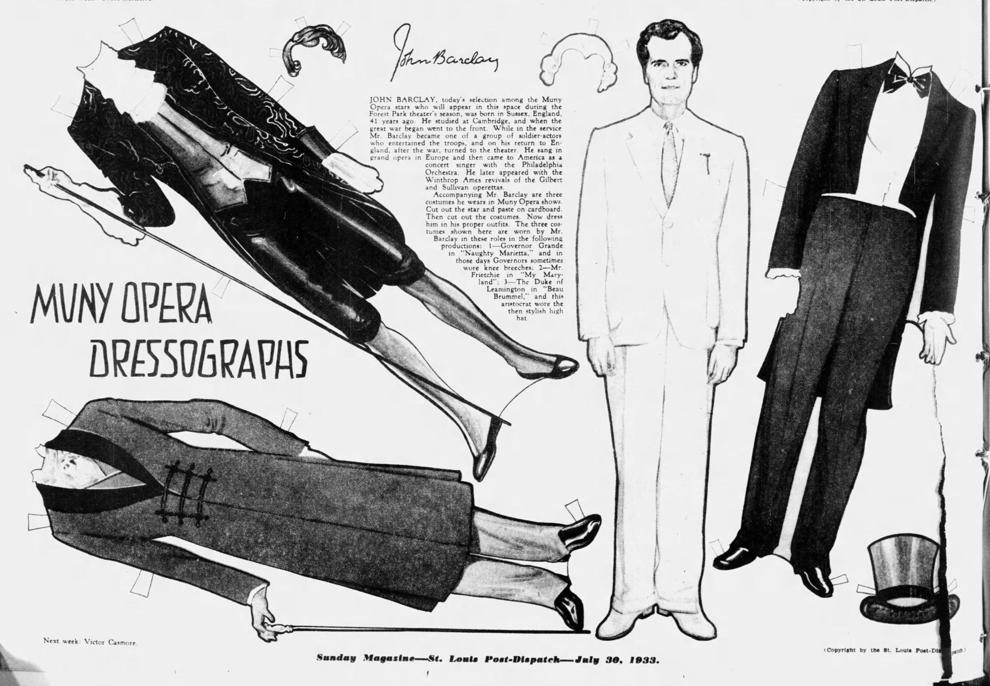 Allan Jones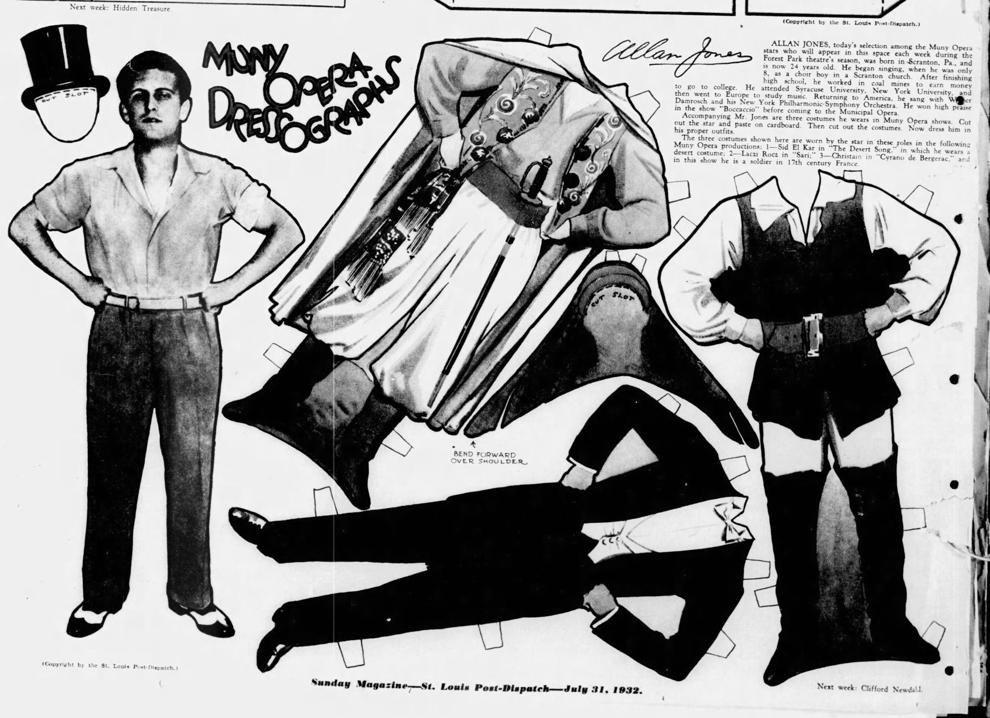 Robert Halliday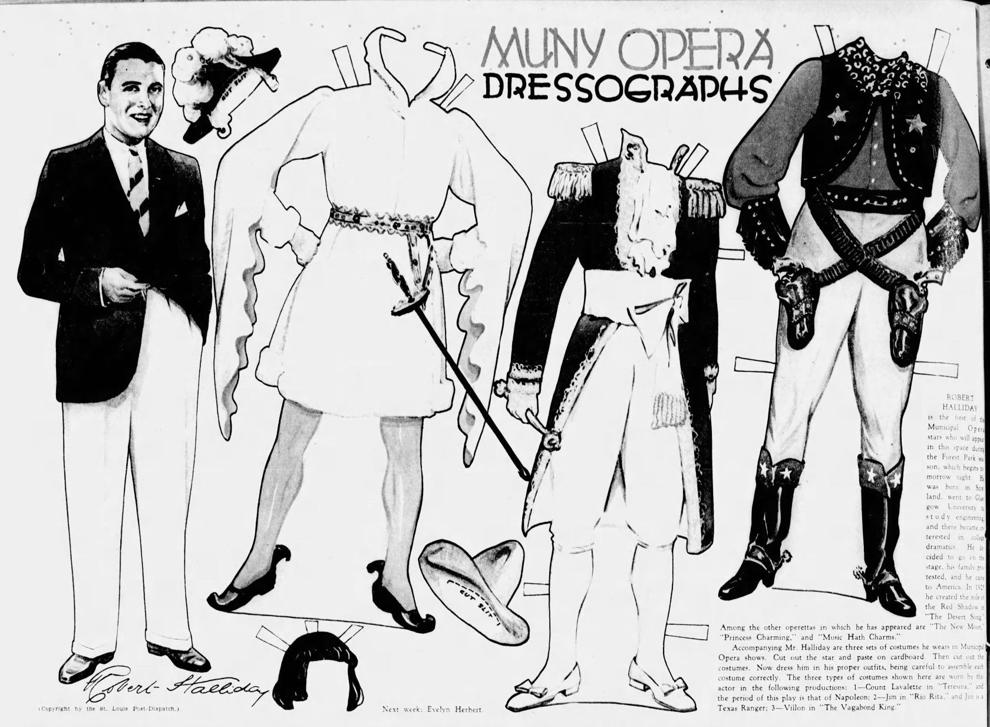 Gladys Baxter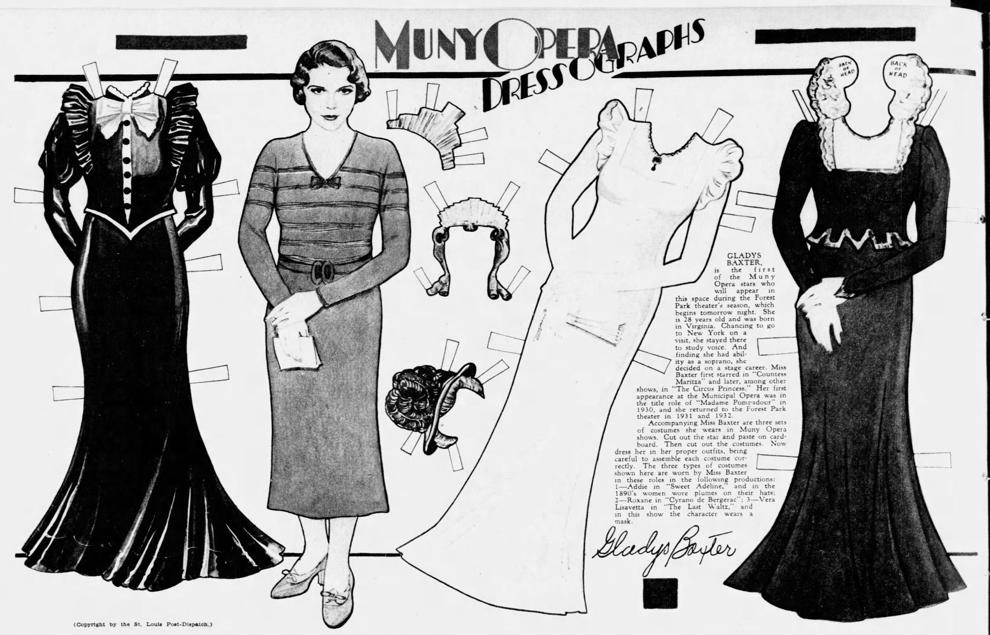 Marion Claire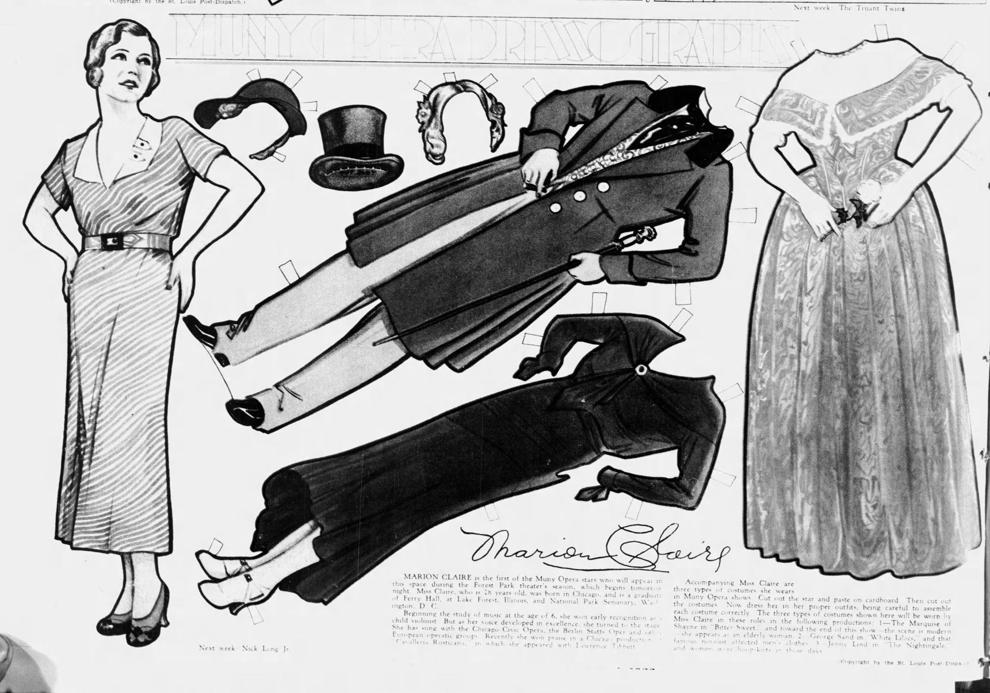 Guy Robertson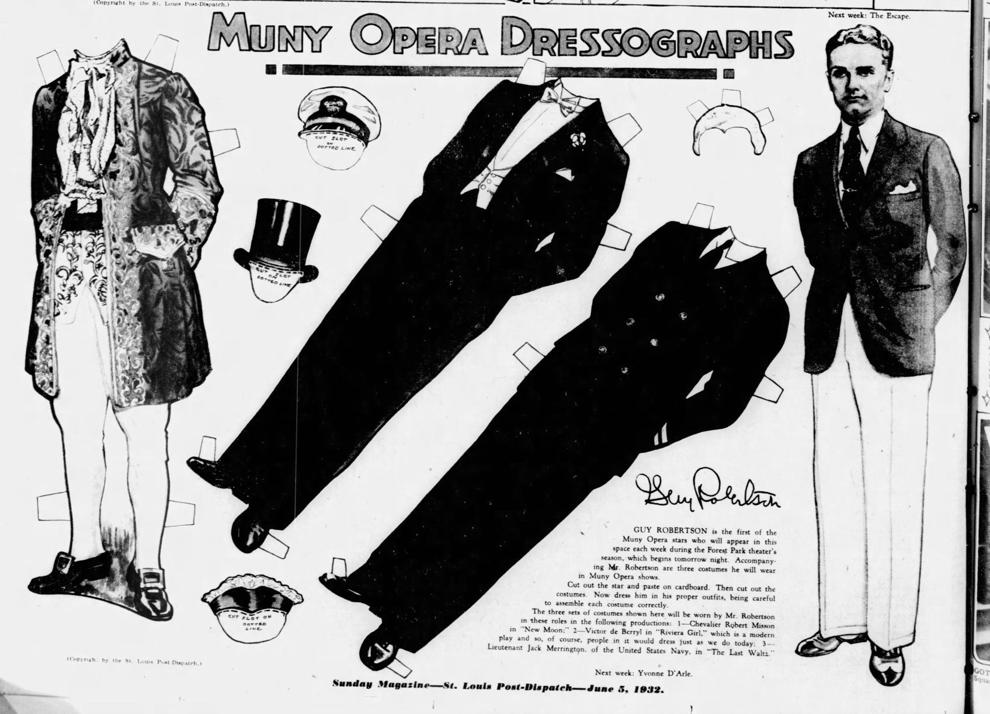 Vivienne Segal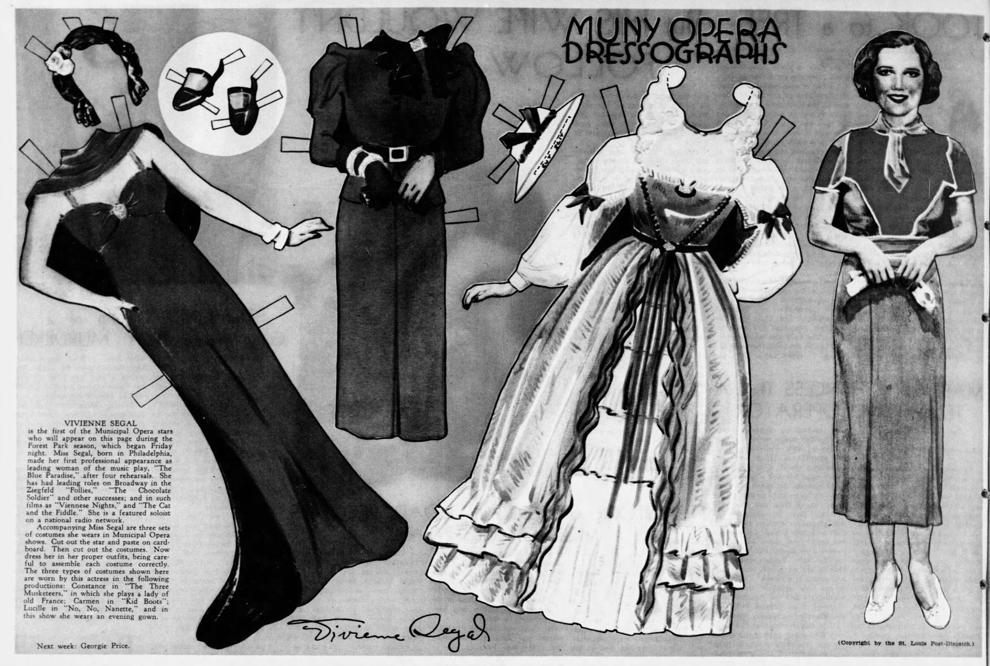 Nancy Welford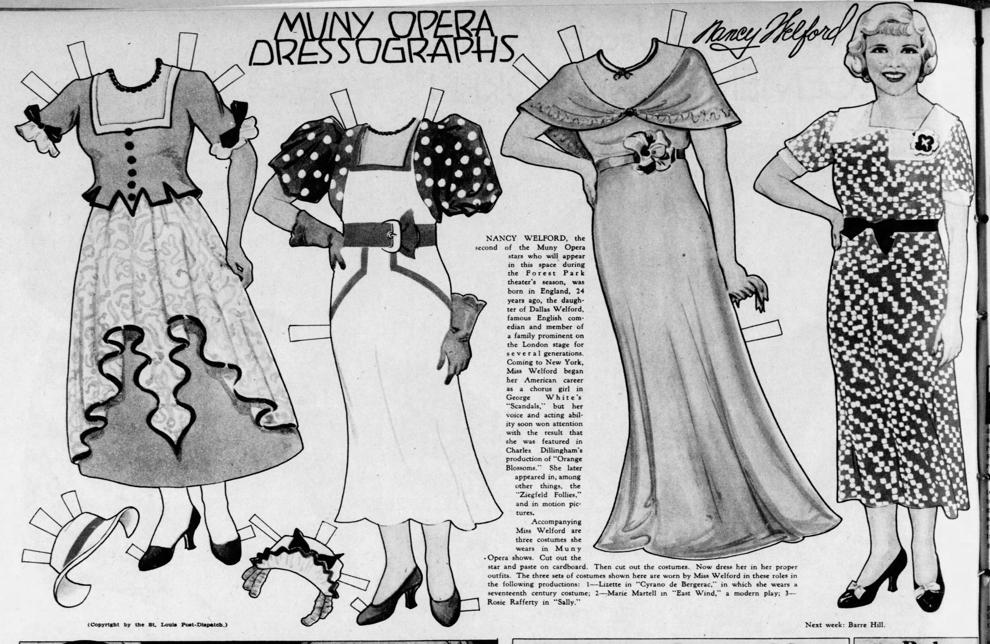 Yvonne D'Arle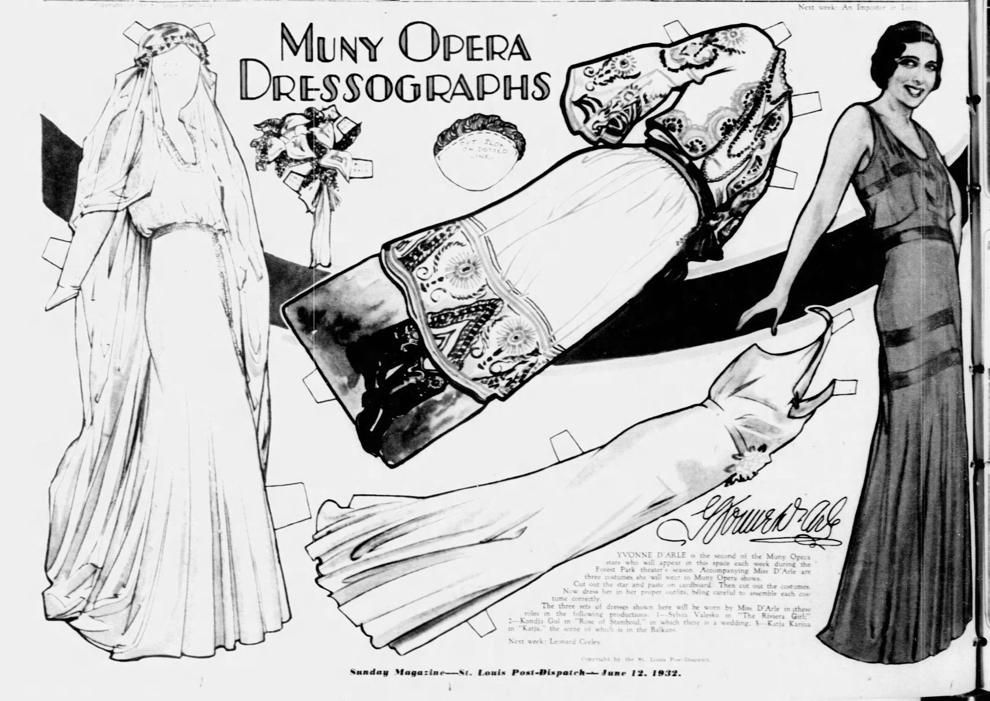 Georgie Price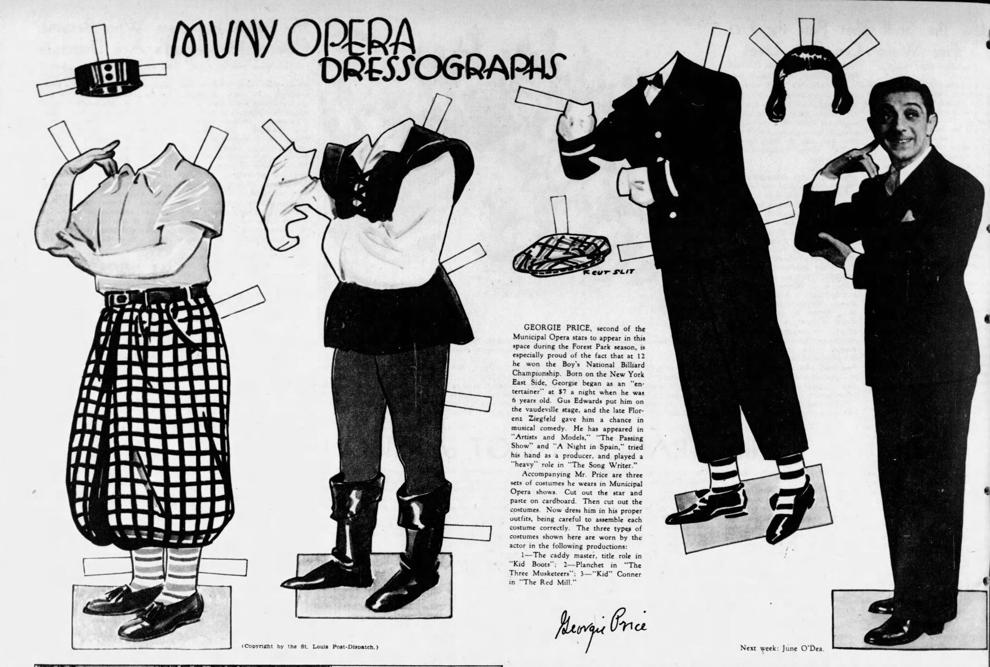 Zamah Cunningham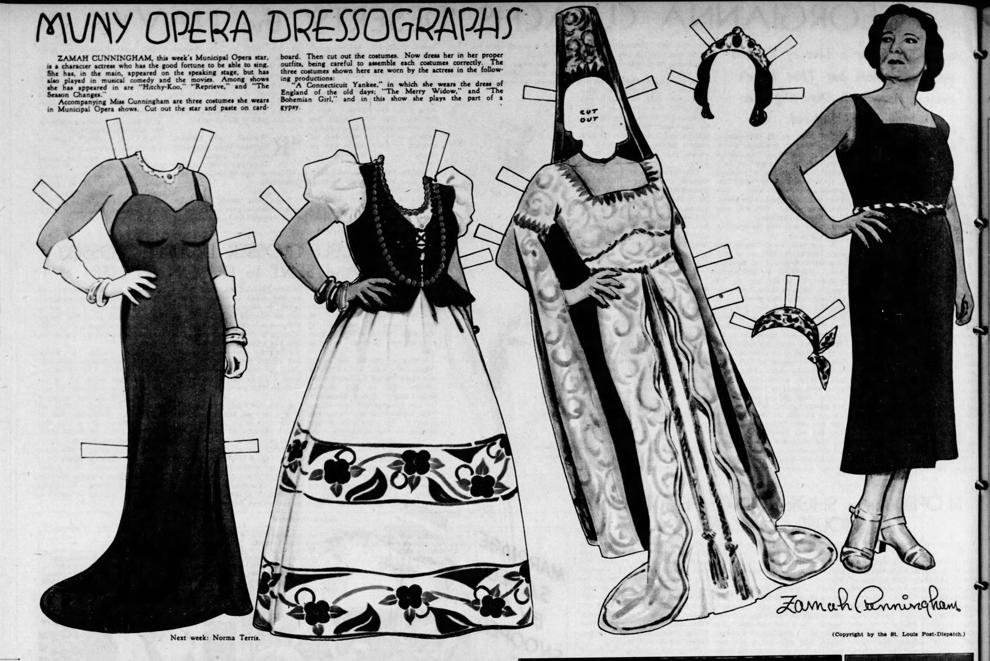 Odette Myrtil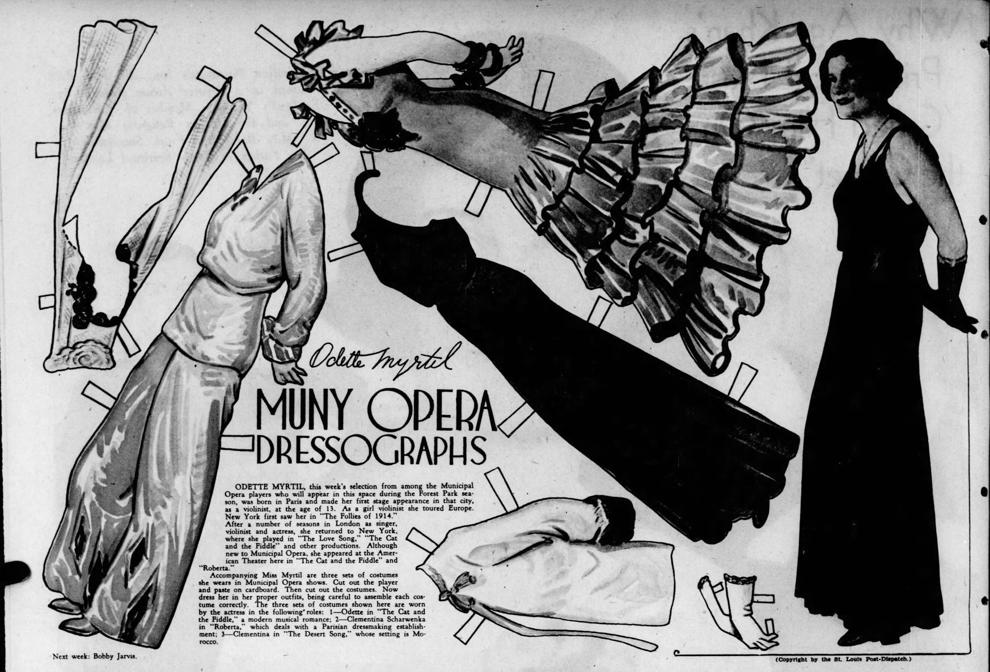 Bartlett Simmons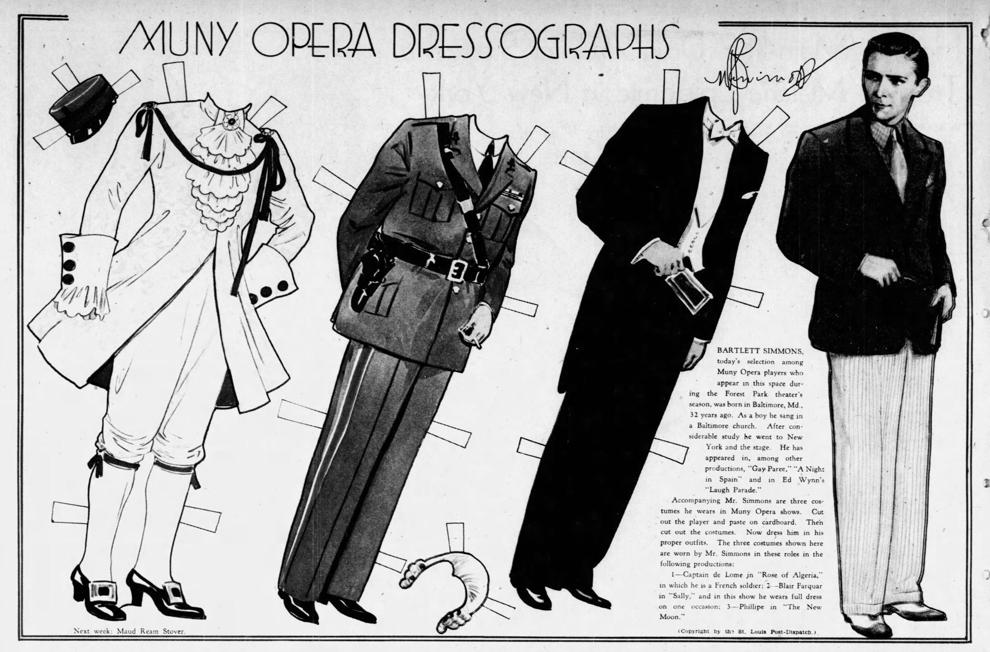 Victor Casmore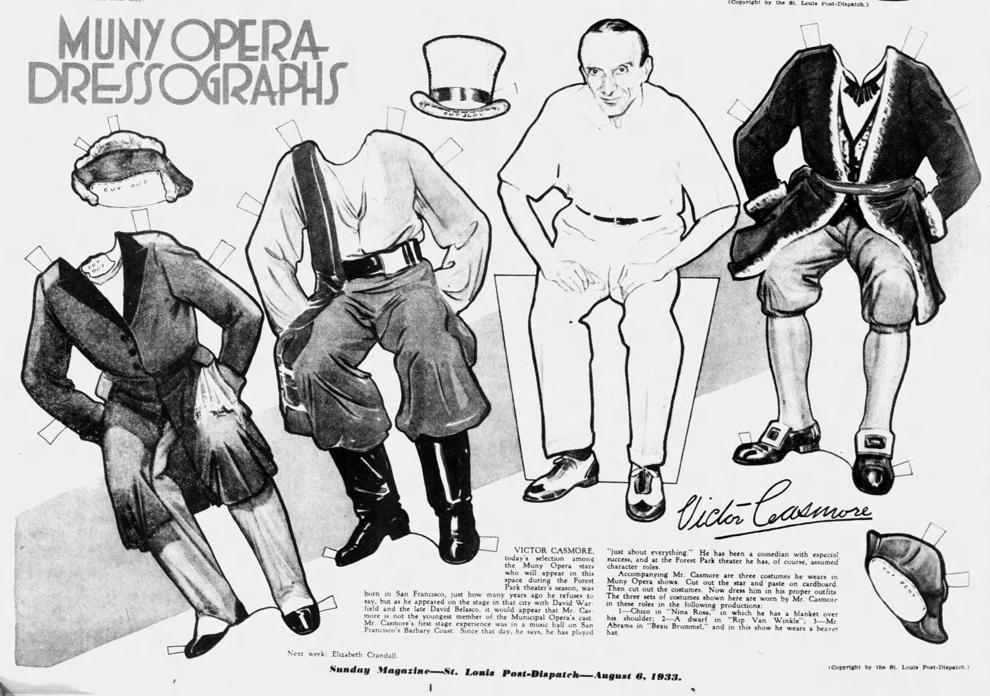 Clifford Newdahl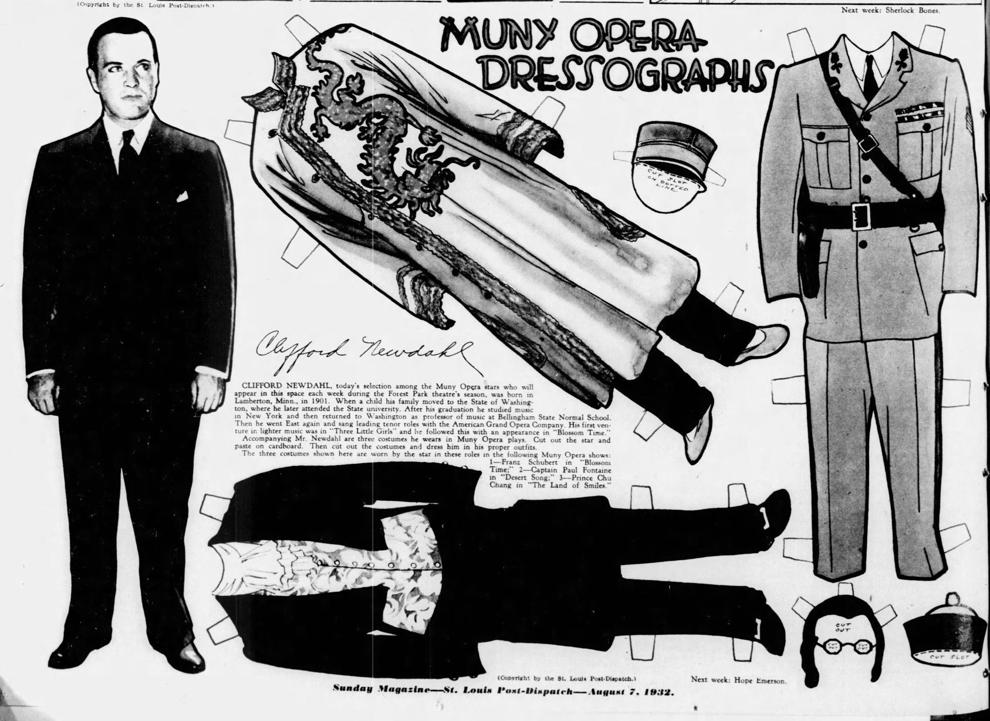 Norma Terris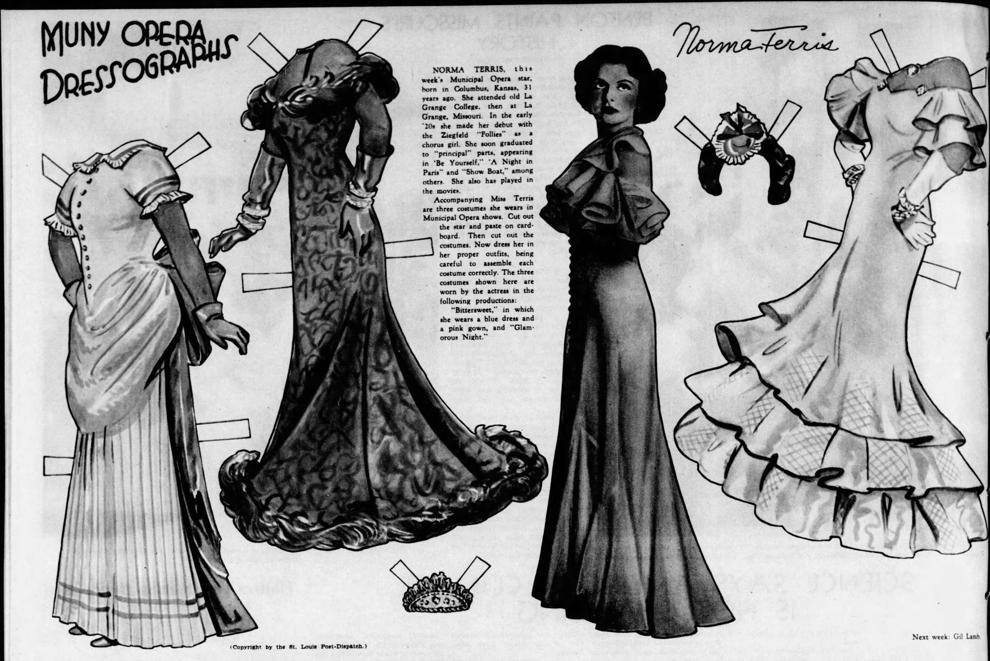 Bobby Jarvis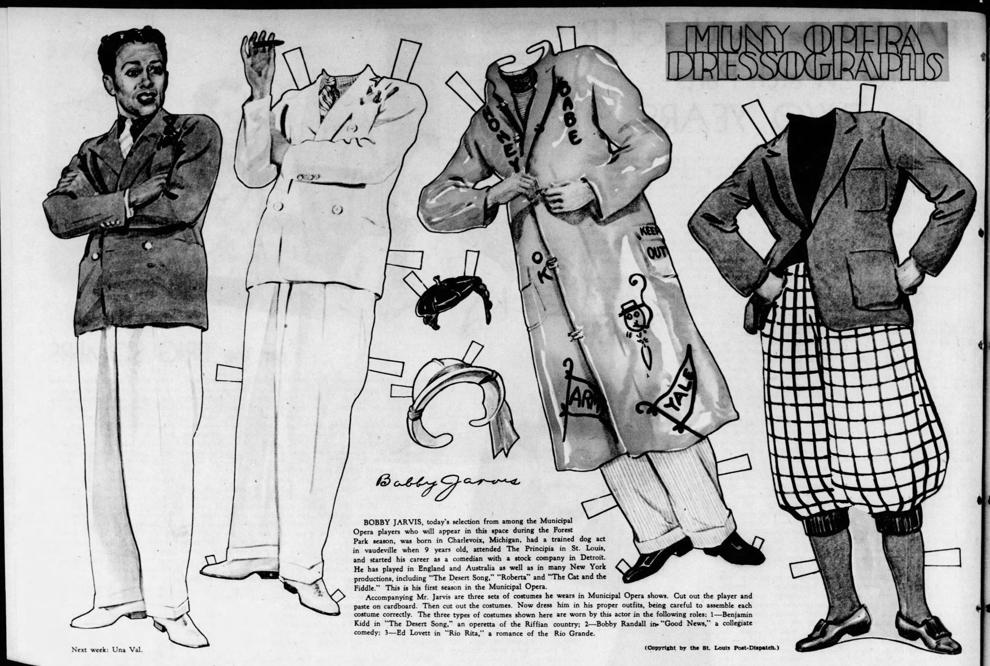 Maud Ream Stover