But if you see it, you'll want to get there on your own.
Opening this weekend, "Muny Memories: 100 Seasons Onstage" marks the huge, open-air theater's centennial season. The exhibit runs through June 2, 2019; the Muny season begins Monday night with "Jerome Robbins' Broadway."
The ideal time to visit the museum, of course, is this summer, on a day that culminates in a night at the Muny. After you take in the big exhibit, you'll be in the mood for it.
Sharon Smith, curator of civic and personal identity, spent two years with museum staff putting it all together. Working closely with Muny archivist Laura Peters and her volunteer crew, they came up with a panoply of Muny-obilia, representing decades of productions both front-stage and back.
A Broadway dance lesson • On video, Muny resident choreographer Michael Baxter teaches the steps to the start of "One" from "A Chorus Line." Then you can "join" the line of Muny dancers. But you have to bring your own gold hat.
Selfies with Muny "performers" • Life-size cutouts of Peggy Roeder as the Wicked Witch in "The Wizard of Oz," Abigail Isom as Annie in "Annie" and John Tartaglia as the Cat in the Hat in "Seussical" all stand ready for photo ops.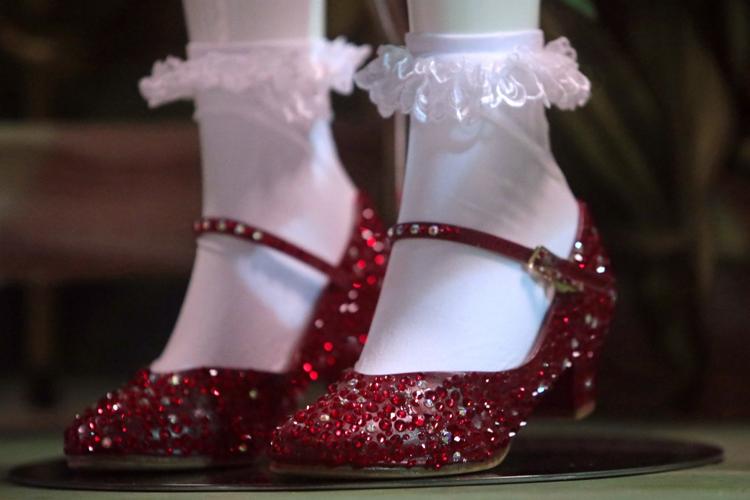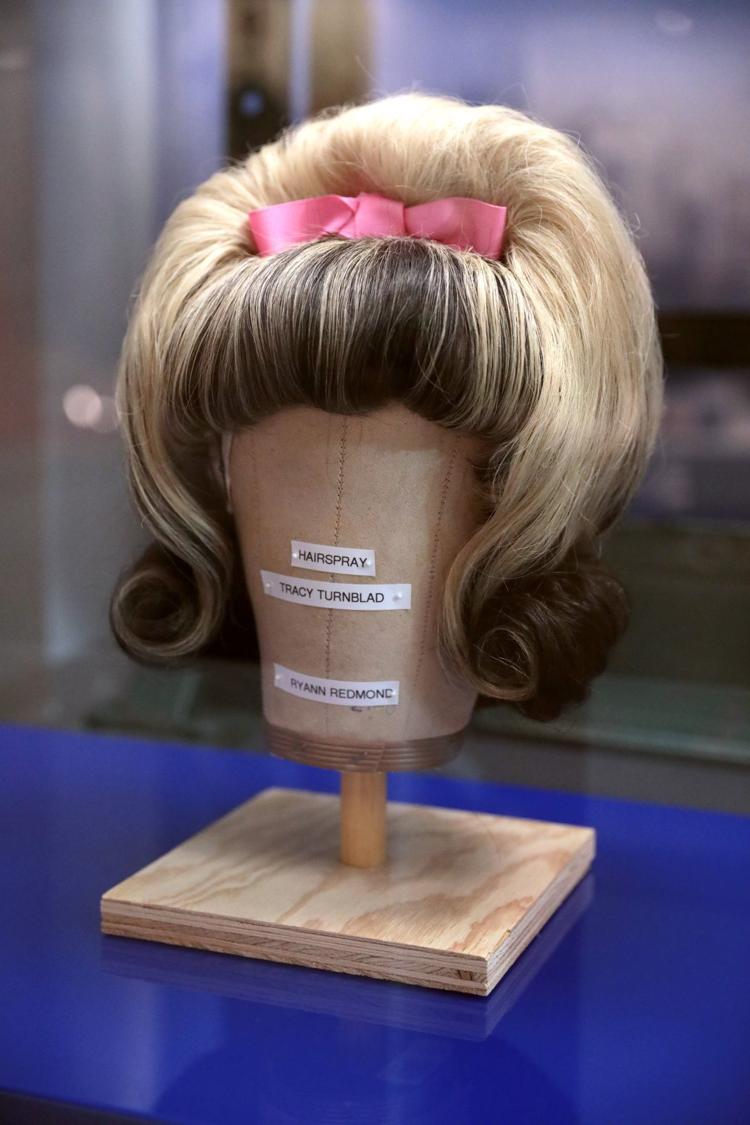 Costumes galore • Mannequins model everything from the scarlet gown Dolly wears to dinner in "Hello, Dolly!" to a governess' carpet bag and umbrella from "Mary Poppins" to a simple gingham jumper accented with ruby slippers. (What show that could possibly be from?)
There's also a display of the kinds of outfits that St. Louisans have worn to the Muny over the years. We seem to value comfort more than we used to.
The exhibit even has turned old Dress-o-graphs — a Post-Dispatch paper-doll feature that depicted Muny stars with a selection of costumes — into metal figures with magnetized costume pieces. If the mood strikes, you can sit down and dress them as you please.
Props and special effects • Cinderella's carriage — the one that took her to the ball in 1995 and again in 2003 — is on view. So is the big, sturdy cart that first carried Tevye's cans of milk and wheels of cheese in "Fiddler on the Roof," then loads of newspapers for sale in "Newsies."
But even so resourceful a theater as the Muny is unlikely to find another purpose for a long, jointed, black "tentacle" on display. It — along with its mates, plus unseen dancers — lifted the sea-witch Ursula to amazing heights in "The Little Mermaid."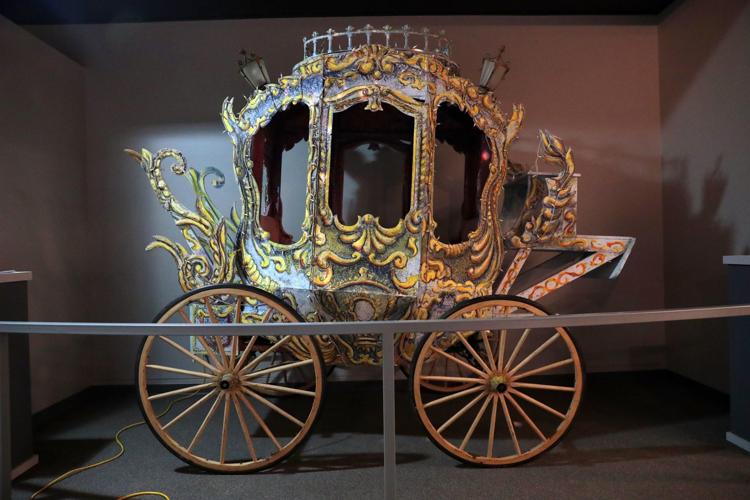 Old lighting equipment is just barely recognizable. Other pieces of the past include a tall lyre that once decorated the box office area and years of programs that cover a wall. Apart from their story of the Muny, they vividly reveal changing styles in graphic arts.
There also are illustrations and blueprints, video interviews with Muny staffers and performers, and interactive displays that, among other things, invite visitors to share their own Muny memories.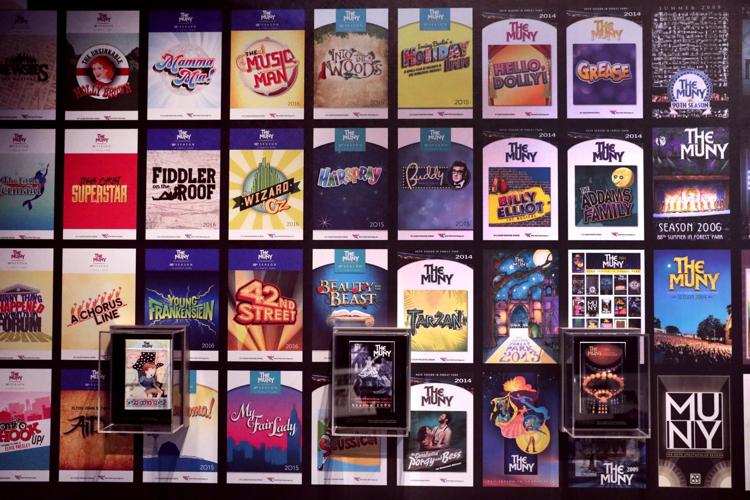 (tncms-inline)1fde6f6a-196b-4985-be81-ee207be91174[1](/tncms-inline)
Most of all, there are photos. They start before the Muny does, with a Pageant and Masque that depicted the history of St. Louis on Art Hill. Drawing as many as 100,000 people a night during its short run, it demonstrated St. Louis' appetite for outdoor entertainment.
That led to productions of playground pageants with St. Louis children, of "As You Like It" and of the grand opera "Aida." All were staged at what became the Muny before the theater's first season opened in June 1919 with "Robin Hood."
The photos continue for decades, all offering glimpses of shows, of performers, and, often, of ourselves. From the pricey boxes up to the free seats, the St. Louis theatergoers who consider the Muny "their" theater are key to "Muny Memories."
"This exhibit is as much about St. Louis as it is about musical theater," Sharon Smith says. "There are stories about Forest Park, St. Louisans who made it big, and of course the personal stories of how generations of St. Louisans have grown up seeing at least one Muny performance."
But the Muny, as many St. Louisans have learned for themselves, is like potato chips. Nobody stops at just one.