Alex Hairston has a gift for portraying singers.
In the touring company of "Motown: The Musical," she was Florence Ballard — a member of the Supremes whose tragic life was the inspiration for the Effie White character in "Dreamgirls." In the Broadway production of "Beautiful: The Carole King Musical," Hairston was a performer in another 1960s girl group, the Shirelles.
And in "Summer: The Donna Summer Musical," which begins performances Wednesday at the Fox Theatre, she's one of three singers who bring the iconic pop diva to life.
In preparing to step into Summer's shoes, Hairston says, "I definitely listened to a lot of her records and a lot of her interviews, while keeping a bit of (myself) in the role. 
"I'm not necessarily trying to re-create Donna Summer, but more to honor her and her legacy."
A native of North Carolina who has family in Jennings and Belleville, Hairston began acting as a child, appearing in commercials and, at age 12, alongside the popular purple dinosaur in the home video production "Barney: The Land of Make Believe."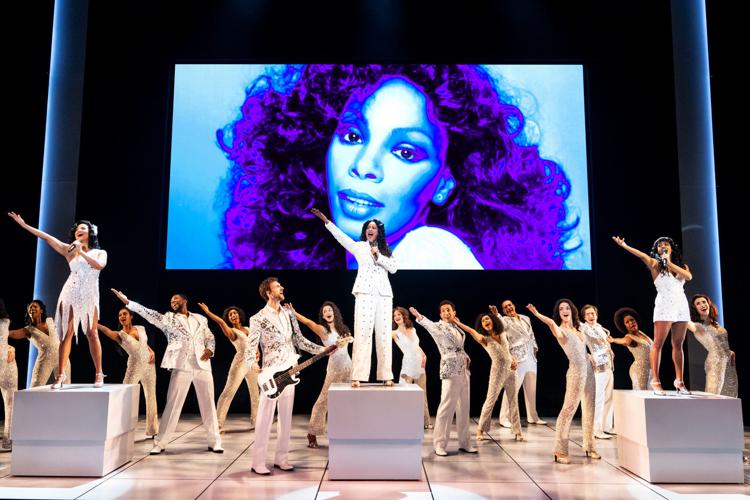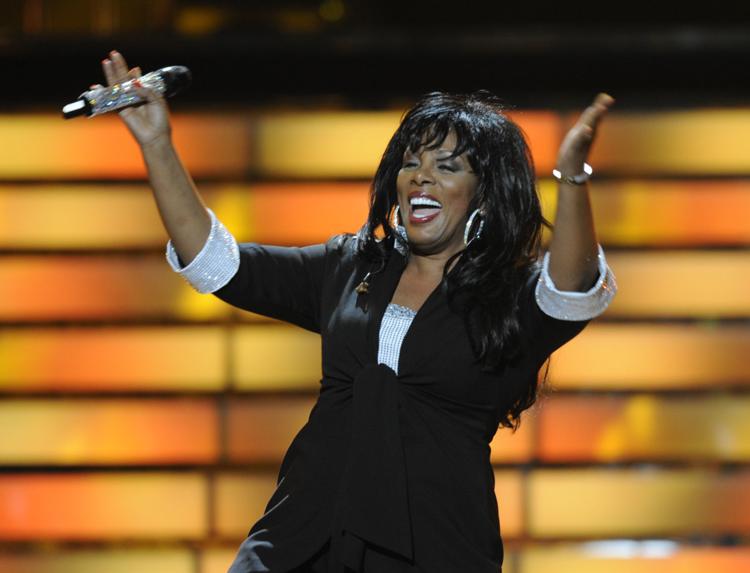 "I didn't discover musical theater until my late teenage years, which is kind of late," Hairston says. "But I just loved it so much that I took as many classes as I could." She earned a bachelor's degree from Western Carolina University, majoring in musical theater with a minor in dance.
Before arriving on Broadway, Hairston landed cruise line gigs in shows including "Priscilla, Queen of the Desert" and "Legally Blonde: The Musical" and stints in regional theater including a role in "Hairspray." Her current role is just the latest in a promising career trajectory. 
It was just about inevitable that Summer, a phenomenally successful singer-songwriter who died of cancer in 2012 at age 63, would inspire a Broadway musical. Although she was most closely identified with dance and R&B music, she also left her mark on rock, gospel and even torch songs.
But the singer — who was born LaDonna Adrian Gaines on Dec. 31, 1948, in Boston — is most fondly remembered for irresistible calls to get up and dance that served as a soundtrack to the 1970s and '80s. Summer not only experienced huge commercial success — with three double albums in a row ("Live and More," "Bad Girls" and "On the Radio: Greatest Hits Volumes I & II") reaching No. 1 on the charts in the late 1970s — but also earned multiple Grammy Awards.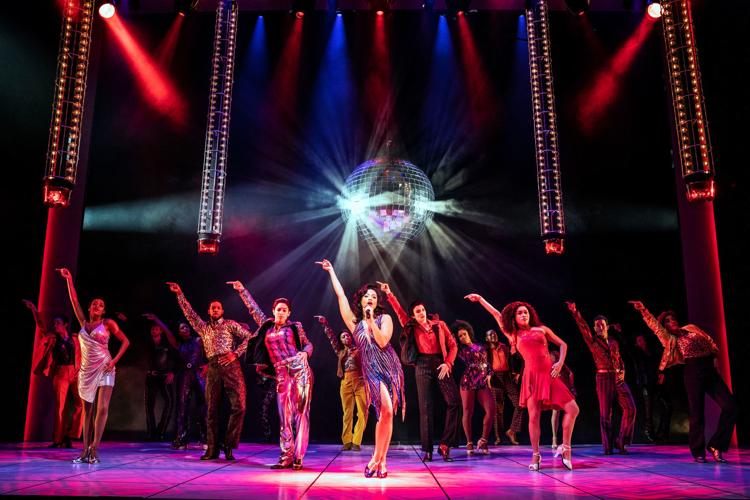 "She was definitely a trailblazer," Hairston says. "With the help of her producers, she did pretty much create disco as a music genre. And she was incredibly fearless in her career. She wasn't afraid to try something new."
In the "Summer" touring ensemble, the woman who shook up radio with the risqué "Love to Love You Baby" is split into three personalities: the mature Diva Donna (Dan'yelle Williamson), the preteen Duckling Donna (Olivia Elease Hardy) and the version that Hairston embodies, the late teen and 20-something Disco Donna.
With a book by Colman Domingo, Robert Cary and director Des McAnuff, "Summer: The Donna Summer Musical" premiered at the La Jolla Playhouse in San Diego in November 2017 and opened on Broadway in April 2018. A jukebox musical, it showcases Summer hits including "Bad Girls," "Hot Stuff," "I Feel Love," "Last Dance," "Love to Love You Baby," "MacArthur Park," "On the Radio" and "She Works Hard for the Money."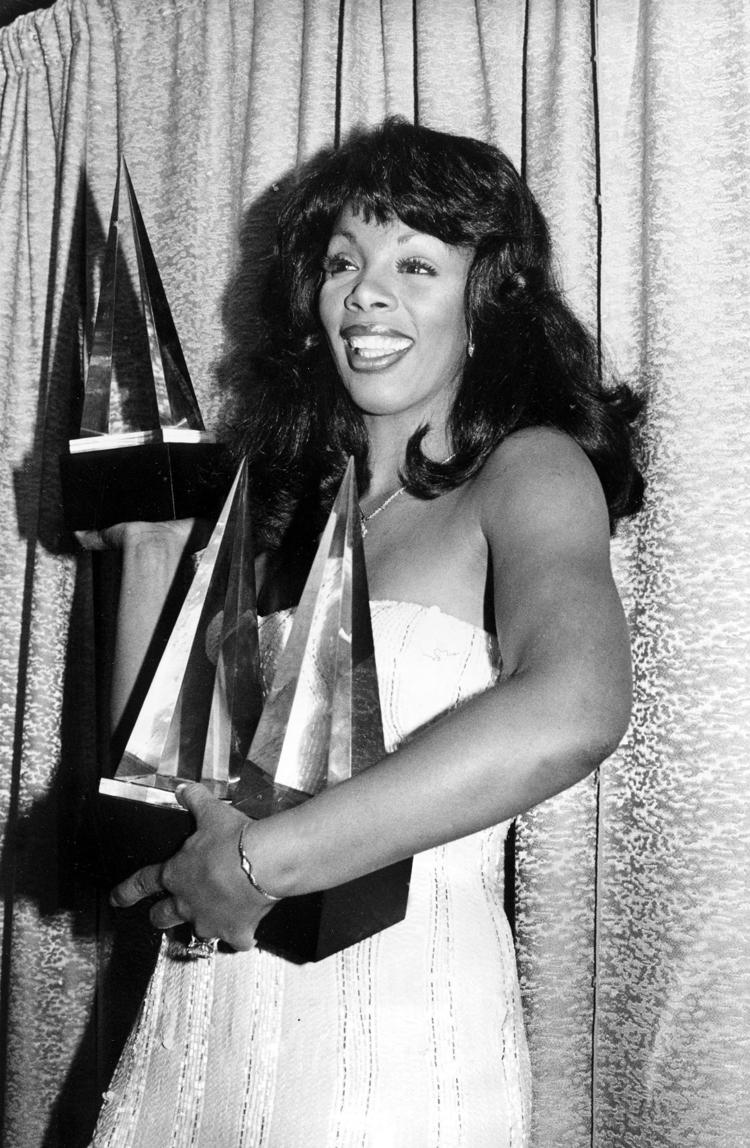 The show, which closed on Broadway in December 2018 after 298 performances, was nominated for two Tony Awards: best performance by a leading actress in a musical (LaChanze) and best performance by a featured actress in a musical (Ariana DeBose). 
While praising the "exciting vocalism" of LaChanze, DeBose and Storm Lever, the New York Times chided the show for reducing "the late Queen of Disco and pioneer of electronica to a few factoids and song samples that make her seem profoundly inconsequential."
But BroadwayWorld was enthusiastic about the touring production, observing that Hairston, Williamson and Hardy "give compelling and authentic acting performances, capturing both the highs and lows of Donna Summer's tumultuous life and career."
The role of Disco Donna is at once gratifying and challenging, Hairston says. 
"I have the privilege of singing most of her top hits," she says. "It's wonderful, it's terrifying and it's so much fun." 
What "Summer: The Donna Summer Musical" • When Wednesday through Jan. 26; various performance times • Where Fox Theatre, 527 North Grand Boulevard • How much $24-$89 • More info 314-534-1111; metrotix.com
---
9 Broadway shows that take fans behind the music
The Queen of Disco gets the Broadway biography treatment with "Summer: The Donna Summer Musical," which runs Jan. 15-26 at the Fox Theatre. Here's a selection of other shows that give fans the inside story.
'Ain't Too Proud: The Life and Times of the Temptations'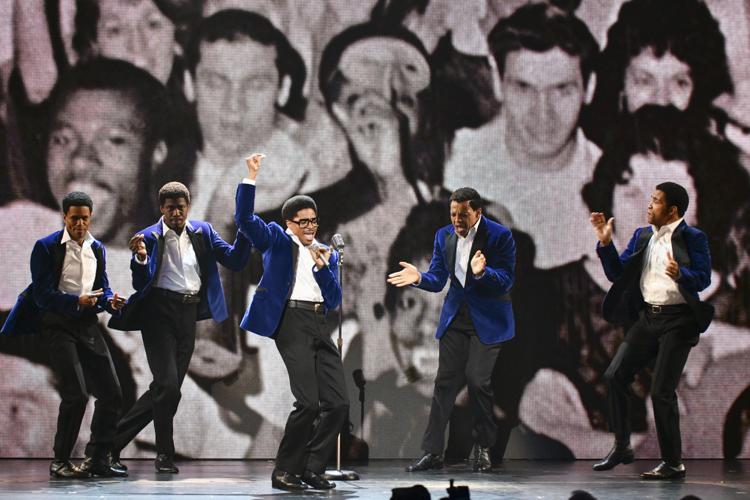 Get ready: The group behind "My Girl," "Just My Imagination," "Baby Love" and "Papa Was a Rolling Stone" has its story told in this hit show that's been playing on Broadway since March. It was nominated for 12 Tony Awards last year.
'Beautiful: The Carole King Musical'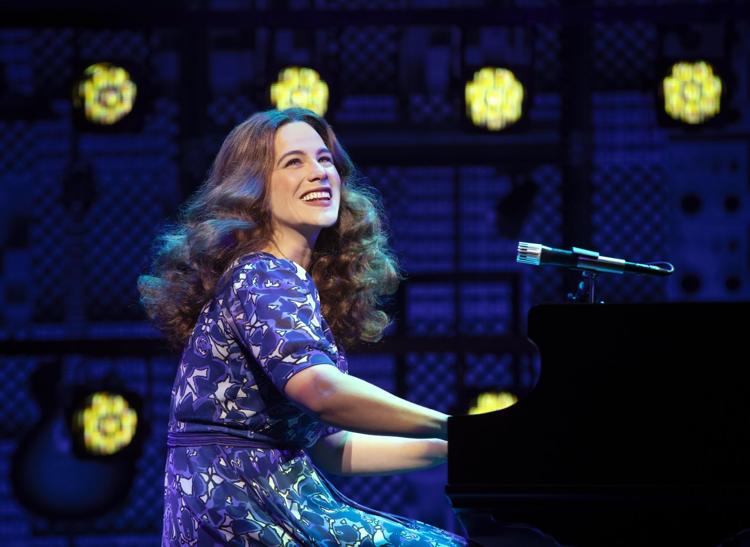 Music from King's iconic "Tapestry" album is weaved throughout this show. Paul Blake, the Muny's former longtime head, is lead producer, along with St. Louis native Mike Bosner and St. Louisan Terry Schnuck. The show most recently played the Fox Theatre in 2019.
'The Cher Show'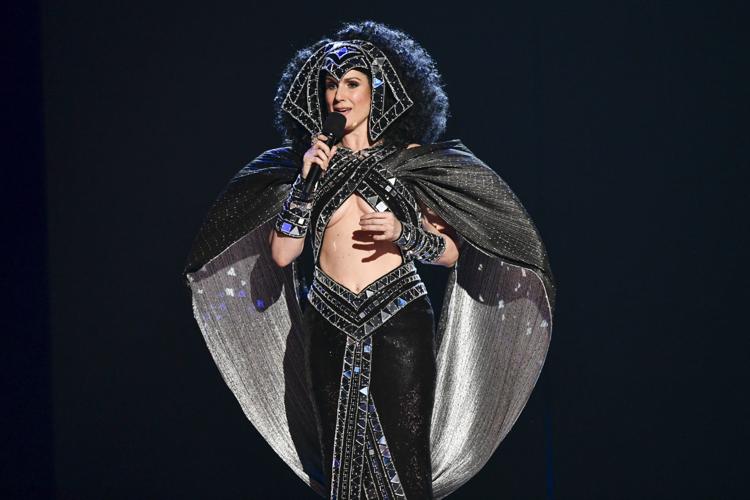 This jukebox musical about the life of the septuagenarian performer who's perpetually on a farewell tour ran for nearly a year on Broadway, ending its run in August. Like "Summer," it features three performers in the title role. A national tour will launch in October.
'Dreamgirls'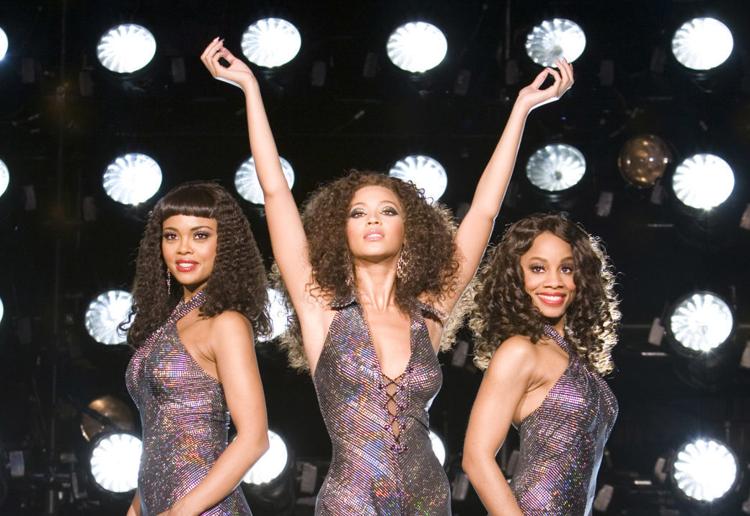 Neither biographical nor a jukebox musical, the show was inspired by the rise of the Supremes in the 1960s and the group's relationship with Berry Gordy of Motown Records. Jennifer Holliday starred in the 1981 Broadway production and reprised her role at the Muny in 2012. Jennifer Hudson and Beyoncé starred in a 2006 film adaptation.
'Jersey Boys'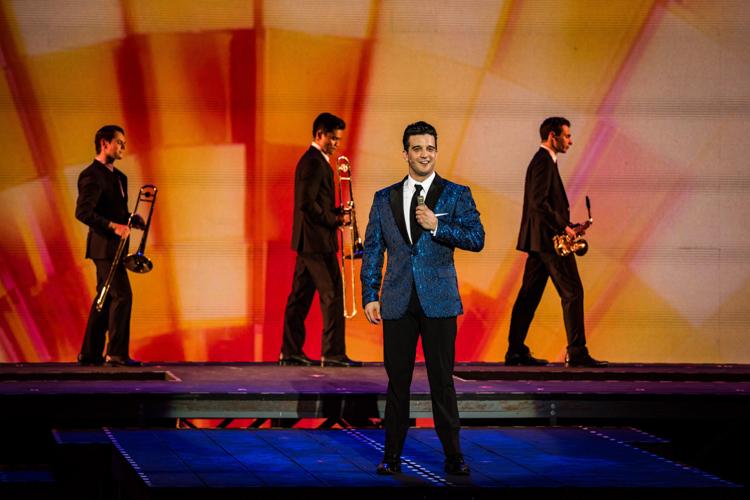 The Tony-winning musical tells the story of Frankie Valli & the Four Seasons and in 2014 was adapted for the screen by Clint Eastwood. In 2018, the Muny was the first theater to stage the show since its 11-year Broadway run and tour (which included a few visits to the Fox Theatre). "Jersey Boys" returns to the Fox for performances Jan. 30-Feb. 2.
'Motown: The Musical'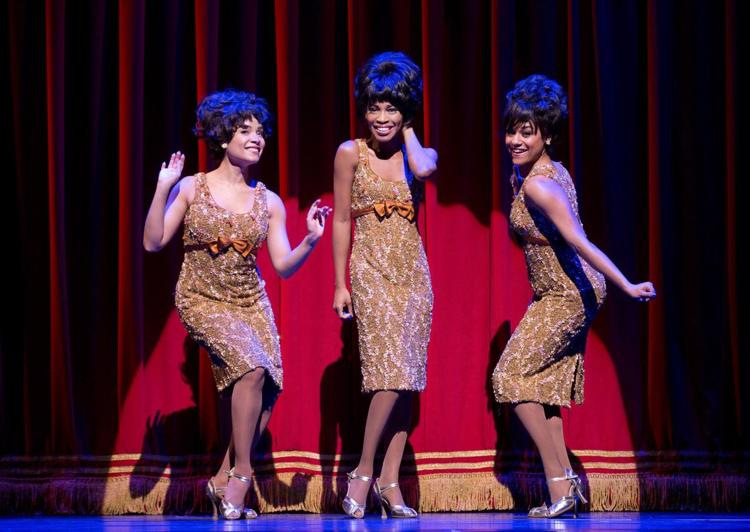 Based on record label founder Berry Gordy's autobiography, "To Be Loved: The Music, the Magic, the Memories of Motown," this show includes more than 60 tunes from the era and was nominated for four Tony Awards. A tour played the Fox in 2014.
'A Night With Janis Joplin'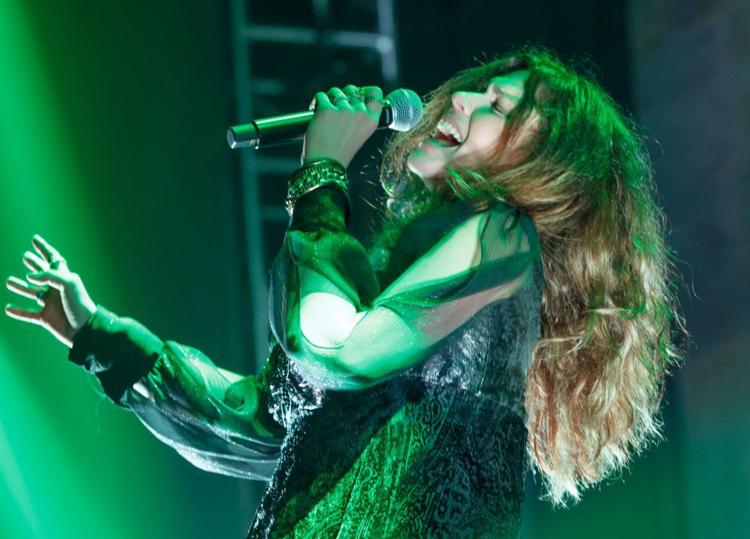 Mary Bridget Davies earned a Tony nomination for her portrayal of the legendary singer. The show, an imagined concert headlined by Joplin, takes the audience along for her journey to stardom. A tour, starring Davies, visited Stifel Theatre in October.
'On Your Feet!'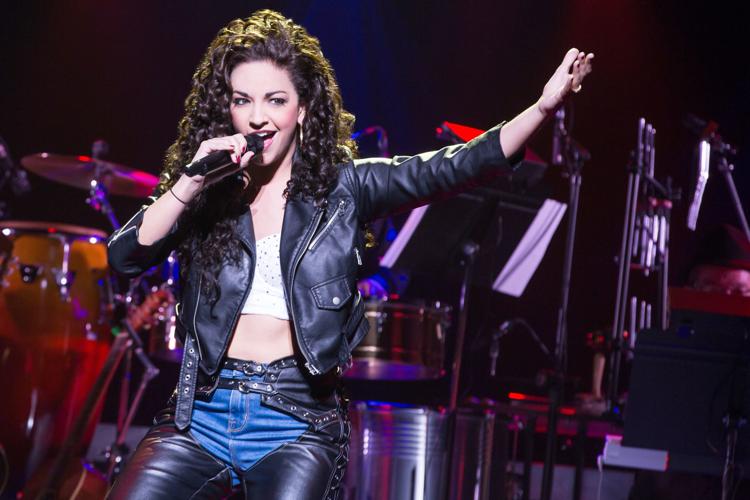 A touring production of this jukebox musical, which tells the story of Gloria and Emilio Estefan and their Miami Sound Machine, visited the Fox in 2017. It makes its regional premiere Aug. 1-7 at the Muny. The Broadway production was directed by Webster Conservatory alumnus Jerry Mitchell.
'Tina: The Tina Turner Musical'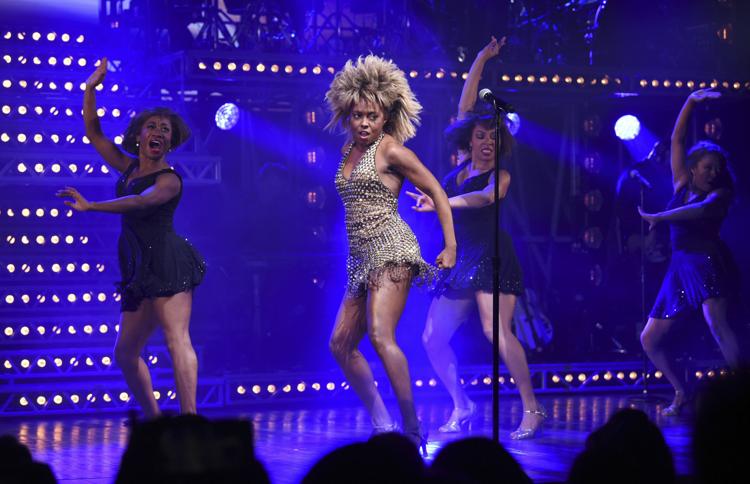 A biographical show featuring nearly 30 of the Queen of Rock's hits — including "River Deep, Mountain High," "Private Dancer," "Proud Mary" and "(Simply) The Best" — opened in November on Broadway.