Best Bets: 13 entertainment picks for the week ahead in St. Louis
Our staff picks the best things to do this week — with a look ahead.
Don't see something you like? You can see a complete list of events in our new calendar.
Here's where you can post your events.
STARTING FRIDAY
The Reverend Horton Heat, Delta Bombers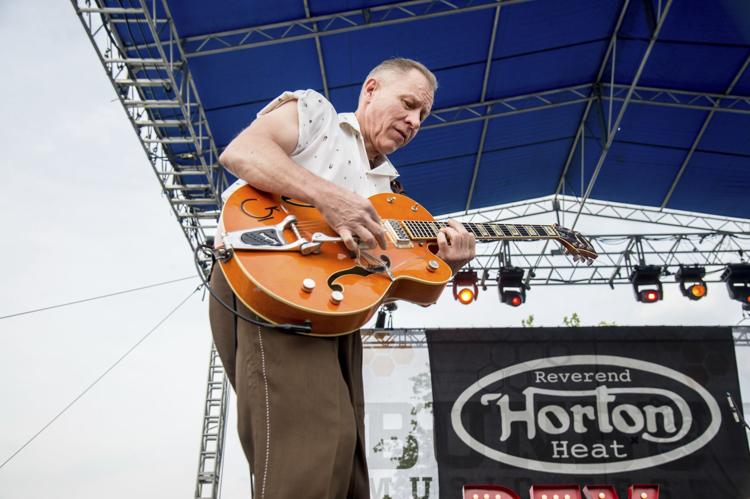 When 8 p.m. Friday • Where Old Rock House, 1200 South Seventh Street • How much $22-$25 • More info 314-534-1111; metrotix.com
It's a "Whole New Life" for the Reverend Horton Heat. That's the name of the band's latest album and how its members are feeling these days after adding new players. Drummer RJ Contreras and piano player Matt Jordan are new to the fold. By Kevin C. Johnson
Polo G, Luh Kel
When 8 p.m. Friday • Where Pop's Nightclub, 401 Monsanto Avenue, Sauget • How much $25-$85 • More info ticketweb.com
Rapper Polo G is making a name for himself with "Die a Legend," his album that features the hit "Pop Out." Opening for Polo G is new St. Louis rapper Luh Kel; videos for his songs "Wrong" and "Pull Up" have been viewed millions of times on YouTube. By Kevin C. Johnson
Bommarito Automotive Group 500
When Lots open at 10 a.m. Friday-Saturday • Where World Wide Technology Raceway at Gateway, 700 Raceway Boulevard, Madison • How much $40 and up, free for ages 15 and under • More info wwtraceway.com
The final IndyCar races of the season top off two days of events at the World Wide Technology Raceway, which includes a Ruble Before the Roar prerace party, a flyover and aerial demonstration by the Lima Lima Flight Team and Team Fastrax Skydiving, a huge display of vintage IndyCars, a driver autograph session, fireworks and music. The race caps off St. Louis Speed Festival events held earlier in the month around St. Louis. By Valerie Schremp Hahn
SATURDAY
Festival of Nations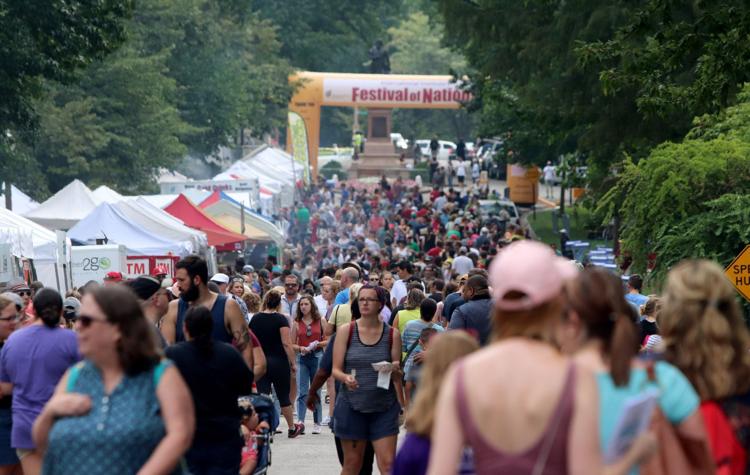 When 10 a.m.-7 p.m. Saturday, 10 a.m.-6 p.m. Sunday • Where Tower Grove Park • How much Free • More info festivalofnationsstl.org
Eat and shop your way around the world in a new, shadier location in Tower Grove Park at this year's Festival of Nations. The new location, just west of the old footprint, also offers more handicapped-accessible parking and a shuttle stop within feet of the action. The International Institute of St. Louis is the group to thank for this cultural party, which includes crafts, demonstrations, music and dancing. By Valerie Schremp Hahn
Kirkwood Safety Town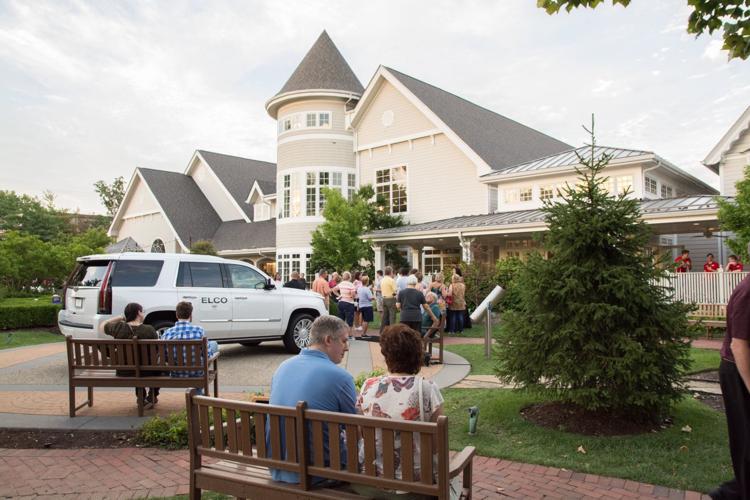 When Saturday through Sept. 22; hours are 9:30 a.m.-5:30 p.m. Monday-Thursday and Saturday, 9:30 a.m.-8 p.m. Friday, 11 a.m.-5:30 p.m. Sunday • Where The Magic House, 516 South Kirkwood Road, Kirkwood • How much Free with $12 museum admission • More info 314-822-8900; magichouse.org
Does your child know how to safely exit your house in the event of a fire? What about crossing railroad tracks on a bike? Kids can learn those safety lessons and others when Kirkwood Safety Town returns this weekend to the Magic House. The museum created the interactive outdoor exhibit with the city of Kirkwood in 2017. It also includes a bike helmet fitting station, and community workers like firefighters and police officers will make scheduled visits. By Valerie Schremp Hahn
Artist Sam Falls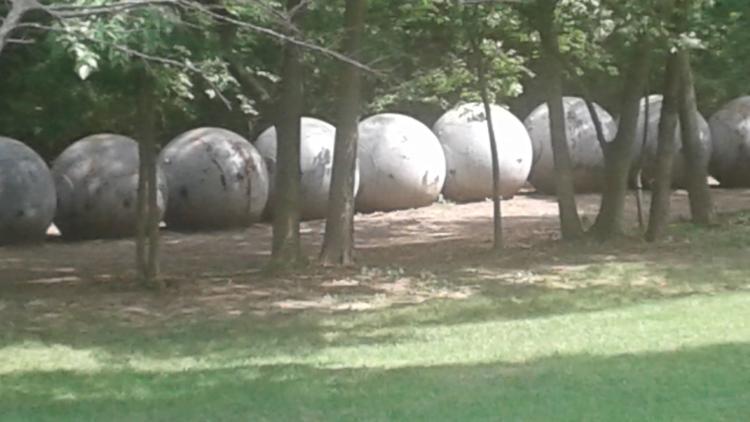 When Coffee reception is 10 a.m.-11 a.m. Saturday, reception is 11 a.m.-1 p.m. Saturday; on view through Dec. 22 • Where Laumeier Sculpture Park, 12580 Rott Road • How much Free • More info laumeiersculpturepark.org
Documenting Laumeier Sculpture Park's forest floor, Sam Falls shows two paintings he made on site this week incorporating some of his techniques of using dried pigments, dew drops and mist. On display also is previous work, including ceramics, and two large sculptures incorporating the park's flora. By Jane Henderson 
Jason Aldean, Kane Brown, Carly Pearce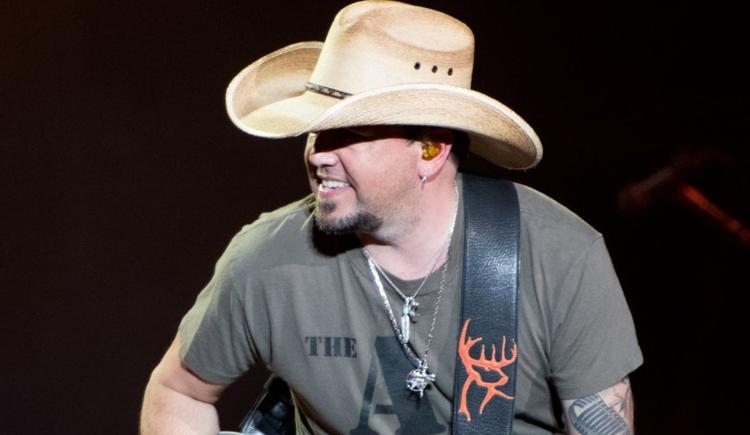 When 7:30 p.m. Saturday • Where Hollywood Casino Amphitheatre, 14141 Riverport Drive, Maryland Heights • How much $78-$127 • More info livenation.com
For his summer tour, country music superstar Jason Aldean pairs up with a couple of hot newcomers, Kane Brown and Carly Pearce. Discussing the "Ride All Night Tour," Aldean told tasteofcountry.com: "I don't even know what the hell it means. It's just a cool name for the tour. By Kevin C. Johnson
MONDAY
Matt Maeson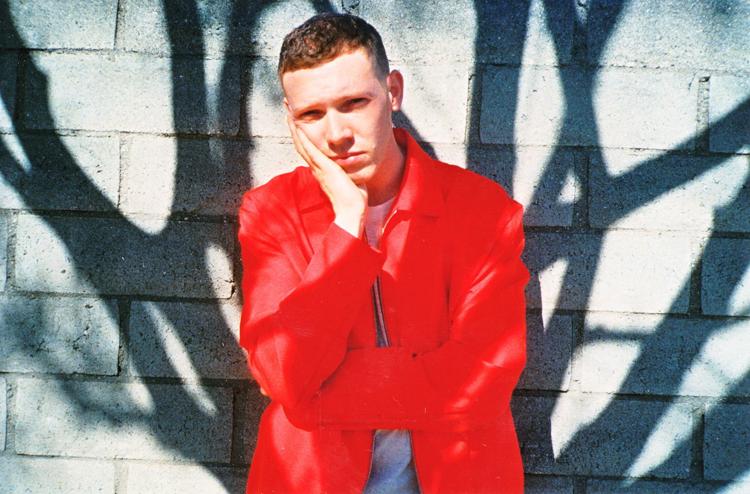 When 8 p.m. Monday • Where Delmar Hall, 6133 Delmar Boulevard • How much $15-$18 • More info ticketmaster.com
Singer-songwriter Matt Maeson does some real soul-bearing on his debut album, "Bank of the Funeral." "Songwriting's always been very therapeutic for me," he said in a statement. "Wherever I've lived, there's always been a secluded closet or bathroom where I could sing really loud and not bother anybody." By Kevin C. Johnson
TUESDAY
Téa Obreht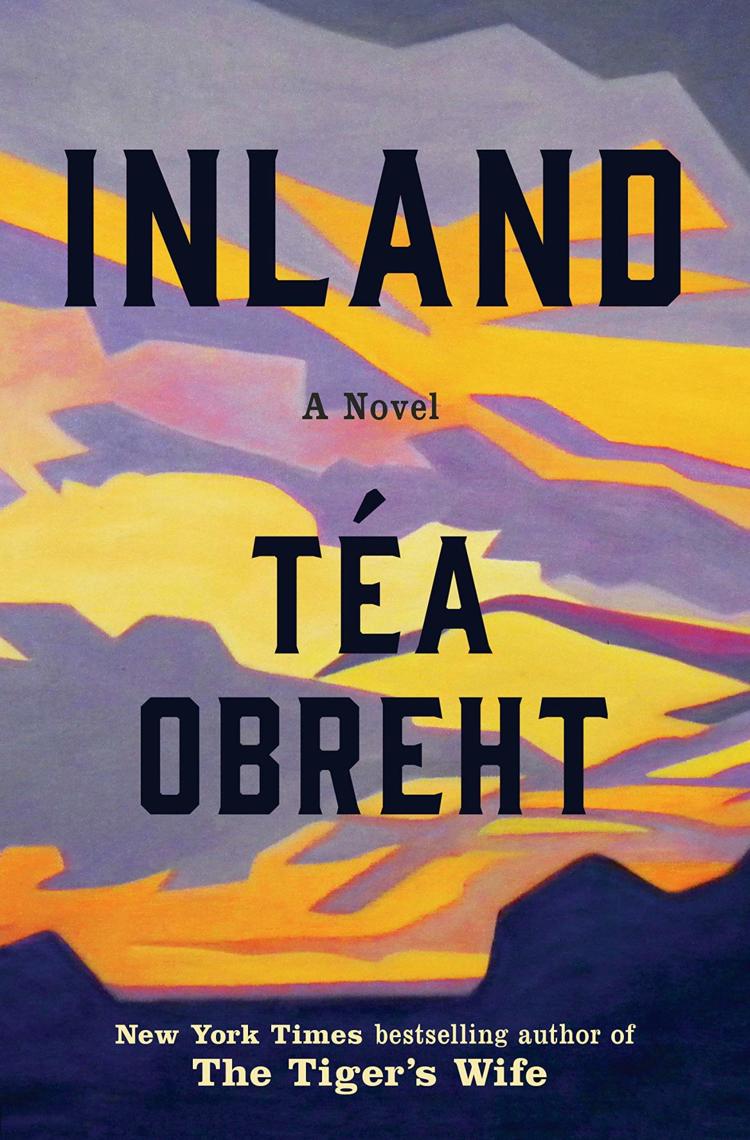 When 7 p.m. Tuesday • Where St. Louis County Library, 1640 South Lindbergh Boulevard • How much Free • More info 314-994-3300
Téa Obreht's first novel, "The Tiger's Wife," not only became a bestseller, it won Britain's Orange Prize in 2011. The author, who was born in Belgrade and moved to the U.S. as a girl, set her first book, a mix of fable and realism, in an unnamed Balkan country. Her new novel, "Inland," takes place in 19th-century America, focusing on two narratives: one involving an orphaned boy and the other a family of struggling Arizona settlers (along with at least a few ghosts). By Jane Henderson 
WEDNESDAY
Katya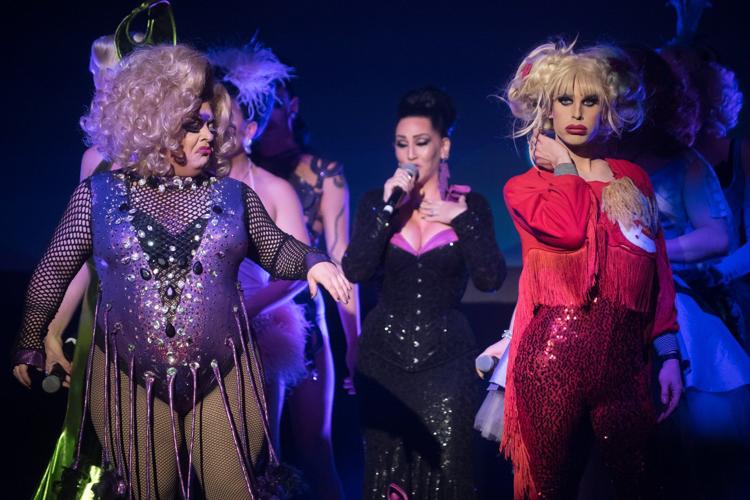 When 8 p.m. Wednesday • Where The Pageant, 6161 Delmar Boulevard • How much $50.50-$72.50 • More info ticketmaster.com
Veterans of "RuPaul's Drag Race" most often gather at the Pageant in groups — several finalists who show up together for one big show. That's not the case with Katya, who competed on Season 7 of "Drag Race" and Season 2 of "RuPaul's Drag Race: All Stars." She's going at it all by herself for her "Help Me I'm Dying Comedy Tour." By Kevin C. Johnson
THURSDAY
'Shakespeare in Love'
'Shakespeare in Love'
When Thursday through Sept. 15; performance times vary • Where The Grandel, 3610 Grandel Square • How much $20-$40 • More info 314-534-1111; metrotix.com
Insight Theatre presents a stage adaptation of the Oscar-winning 1998 film about playwright William Shakespeare and a romantic entanglement that supposedly inspired "Twelfth Night." The comedy-drama beat "Saving Private Ryan" for best picture, but does it hold up without Gwyneth Paltrow? Directed by Suki Peters. By Calvin Wilson
STL Storytelling Live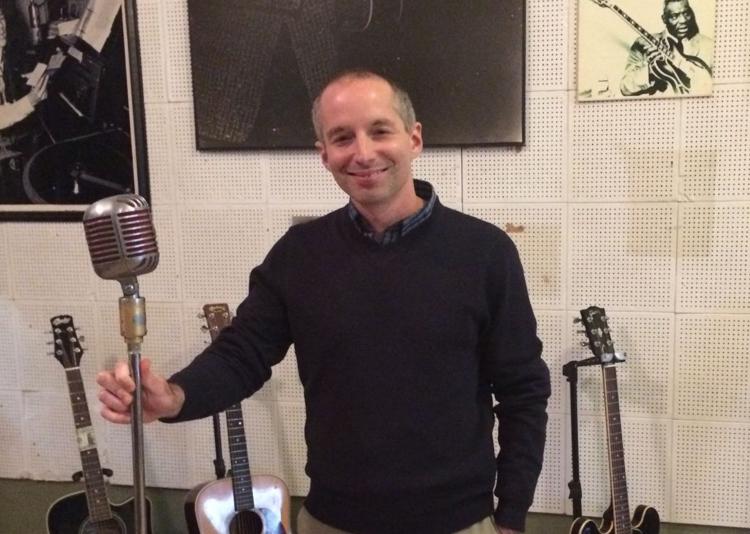 When 7 p.m. Thursday • Where Missouri Athletic Club-Downtown, 405 Washington Avenue • How much $10 • More info stlstorytellinglive.com
Travel writer and radio personality Bill Clevlen ("100 Things to Do in America Before You Die") will moderate an event with several local authors published by Reedy Press. They will tell stories that include St. Louis happenings and history. Included are Cameron Collins, Amanda Doyle, Calvin Riley, Carol Shepley and Ed Wheatley. Books will be for sale, with part of the proceeds going to local charities. By Jane Henderson
David Lagercrantz: 'The Girl Who Lived Twice'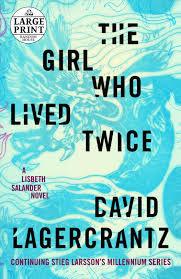 When 7 p.m. Thursday • Where St. Louis County Library, 1640 South Lindbergh Boulevard • How much Free • More info 314-994-3300
So far as I know, Swedish author and journalist Stieg Larsson never came to St. Louis before writing "The Girl With the Dragon Tattoo." Larsson died before his trilogy became a publishing phenomenon, with hacker heroine Lisbeth Salander played on the big screen by three different actresses so far. But the late novelist's series was taken over by David Lagercrantz, who is coming to town with "The Girl Who Lived Twice." Perhaps he'll talk about how many book lives Salander has left. By Jane Henderson
FAST FORWARD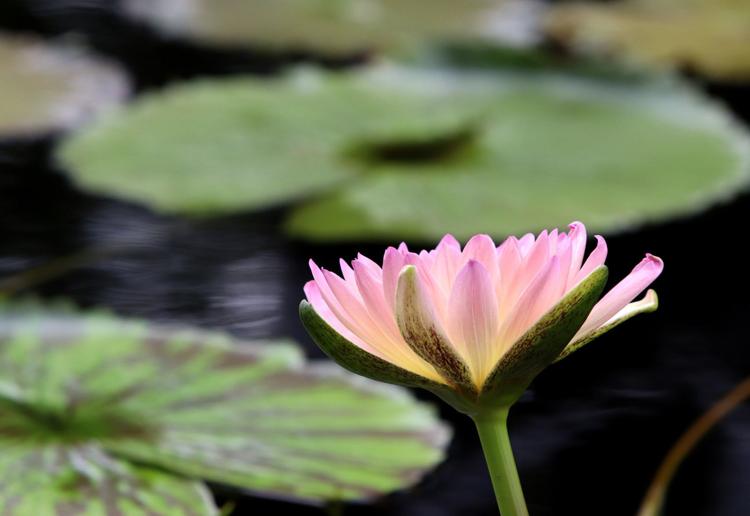 St. Charles Riverfest, Aug. 30-31 at Frontier Park: The two-day celebration, rescheduled from July because of flooding, includes live music, a carnival, food and craft vendors, and fireworks over the river
St. Louis Greek Festival, Aug. 30-Sept. 2 at St. Nicholas Greek Orthodox Church: While you're noshing on authentic Greek food, enjoy music and folk dancing, shop for gifts imported from Athens and take a tour of the historic church
Japanese Festival, Aug. 31-Sept. 2 at Missouri Botanical Garden: Sumo wrestling returns to the Labor Day Weekend festival for the first time since 2015, with two demonstrations each day
"Disney on Ice: Worlds of Enchantment," Sept. 6-8 at Chaifetz Arena: Join your friends from "Frozen," "Toy Story," "The Little Mermaid" and "Cars" as they swim, race and skate across the ice