The 277,000-square-foot Centene Community Ice Center will open its doors — and its hockey rinks — to the public in a celebration almost as big as the center itself on Saturday.
The grand opening will feature balloon artists, jugglers, the Blues Street Crew, inflatables and food trucks such as Nacho Pit, Bite my Bacon and Sarah's Cake Shop. The Charles Glenn Band will perform from noon to 2 p.m. The first 3,000 people to attend the opening will be eligible to win prizes.
Inside, at least six exhibition hockey games will be played with team pairings from police vs. fire to youth coaches vs. celebrities including Blues alumni and local radio personalities such as Joe Vitale and Andy Strickland. Free one-hour public skating sessions will take place with free skate rentals on Saturday. Skaters must preregister online.
Blues sled hockey and Blues Special Hockey will also play a game. Teams from the AAA Blues and Lady Cyclones youth organizations will practice throughout the afternoon. The Centene center will serve as the official practice facility for the Blues.
St. Louis Legacy Ice Foundation chairman Patrick Quinn says the new ice center is what St. Louis needs as a burgeoning hockey town.
"I think the biggest thing is that we just saw in the last four months how big of a hockey town this is," Quinn says, referencing the Blues' Stanley Cup Final victory in June, the team's first. "We've never had facilities that measured up to the depth and breadth of hockey fandom we have in St. Louis."
After the 2017 closing of the Hardee's IcePlex, efforts were made to create new facilities for skaters in the area. A two-rink facility in Chesterfield opened Aug. 27. The Maryville University Hockey Center is about 20 minutes from the Centene facility.
Quinn estimates the Centene center will produce a $20 million economic impact for the region.
"It's going to aid the development of our kids, the recreational activities for kids and adults, and also drive economic development," Quinn says. "My hope is that the community will come out and celebrate a great display of a public-private partnership."
The $83 million sports complex has been four years in the making. A fourth covered outdoor rink will open later this fall and serve as a community festival and concert venue seating 4,200 during warmer months. LiveNation will book acts for the venue.
Quinn said the Blues' Stanley Cup win was the highlight of his lifetime as a hockey fan.
"It was probably one of the greatest experiences of my life, finally getting to see that happen," Quinn says. "Our community's going to be rewarded with a Stanley Cup and the opening of a world-class facility all in the same year."
The Stanley Cup will be on site for a private event with area youth clubs as a fund-raiser.
What Centene Community Ice Center grand opening • When 10 a.m.-11:30 p.m. Saturday • Where Centene Community Ice Center, 750 Casino Center Drive, Maryland Heights • How much Free • More info centenecommunityicecenter.com
* This story was updated to reflect the status of visits with the Cup. 
Construction wrapping up at Centene Community Ice Center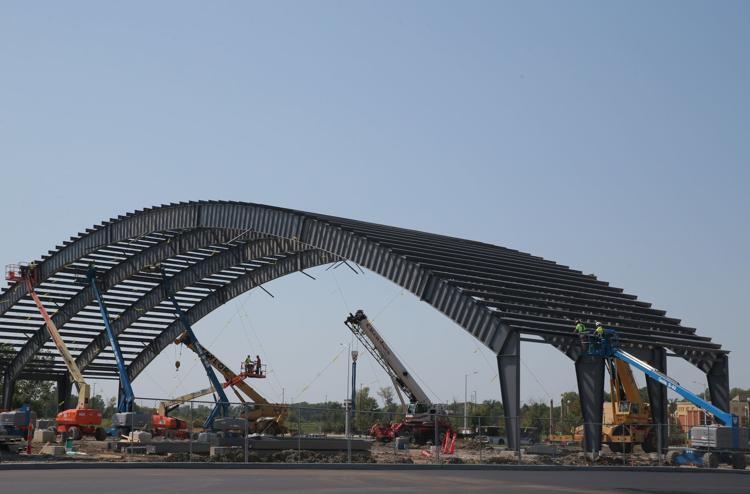 Construction wrapping up at Centene Community Ice Center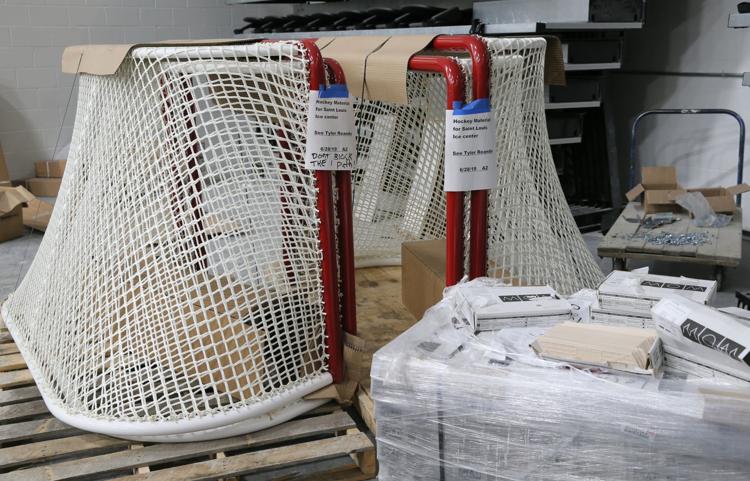 Construction wrapping up at Centene Community Ice Center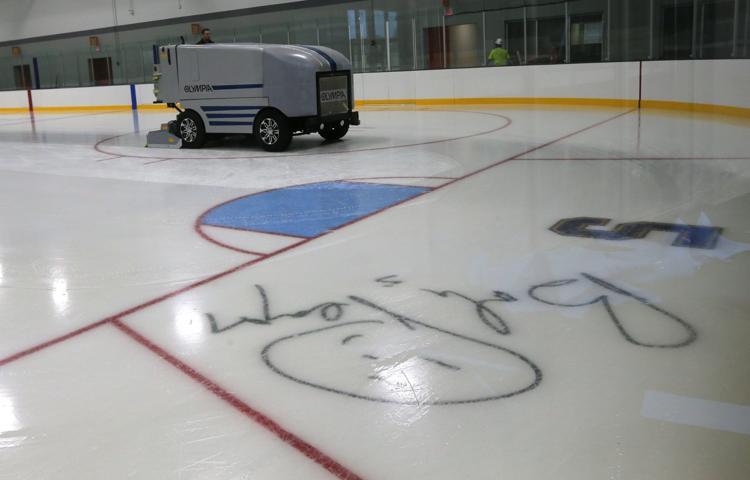 Construction wrapping up at Centene Community Ice Center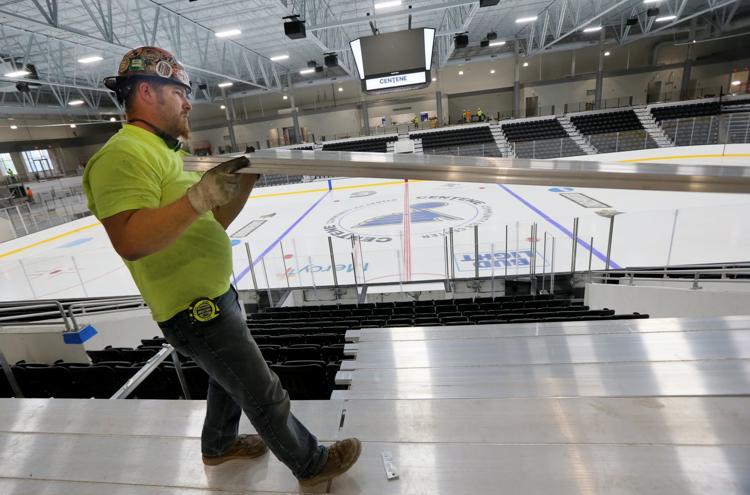 Construction wrapping up at Centene Community Ice Center
Construction wrapping up at Centene Community Ice Center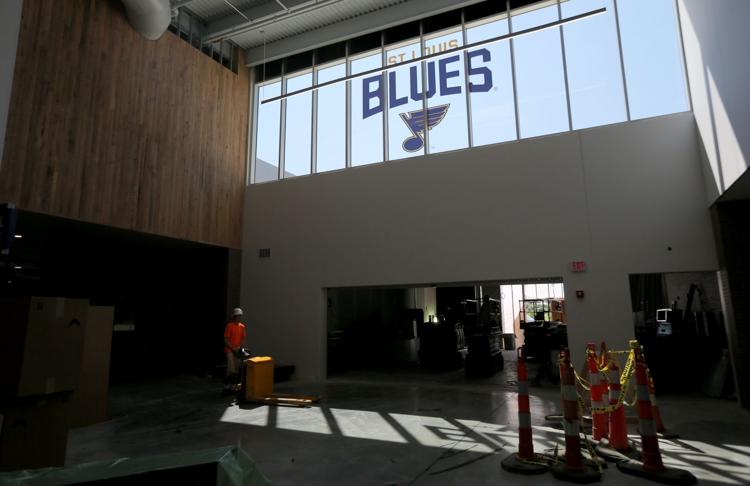 Construction wrapping up at Centene Community Ice Center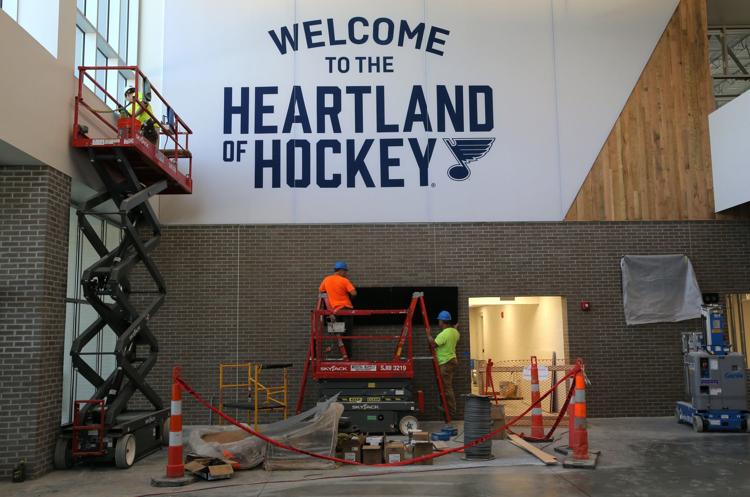 Construction wrapping up at Centene Community Ice Center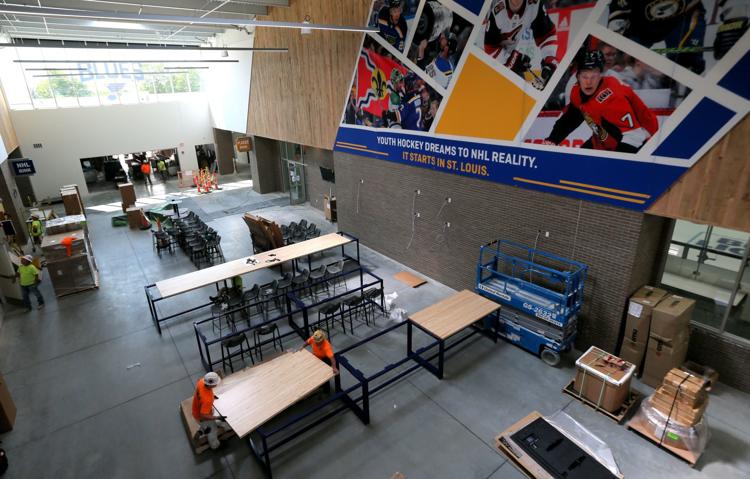 Progress brisk at Centene ice center

Progress brisk at Centene ice center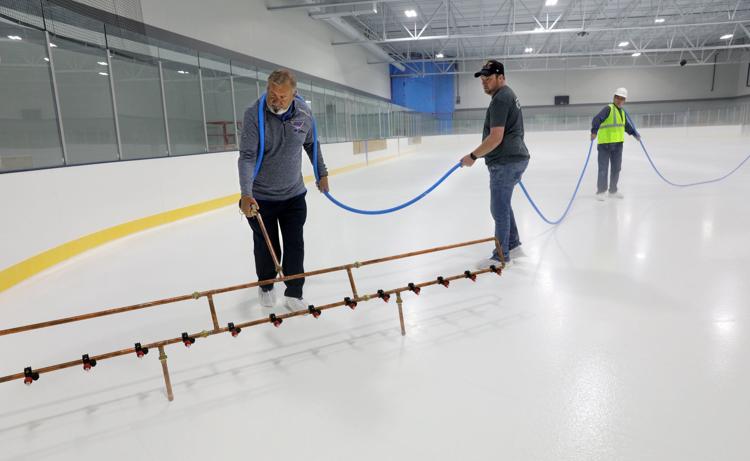 Progress brisk at Centene ice center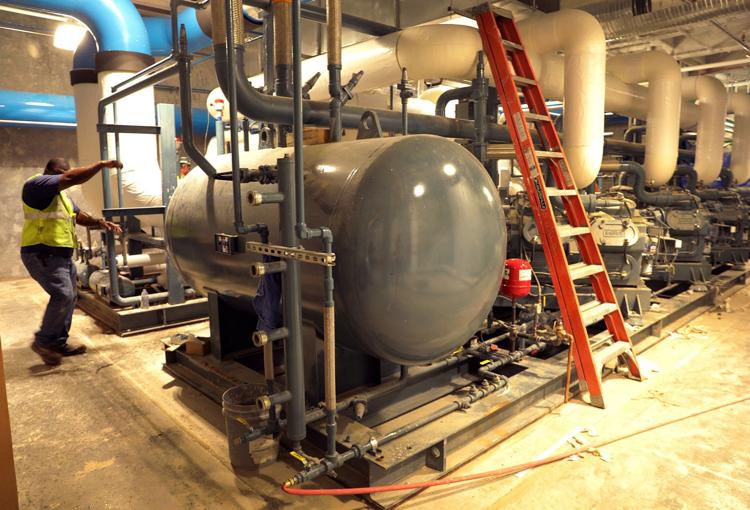 Progress brisk at Centene ice center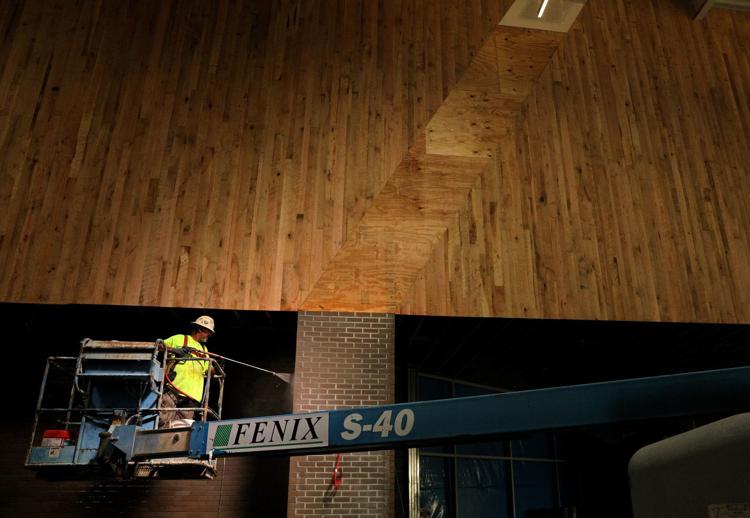 Progress brisk at Centene ice center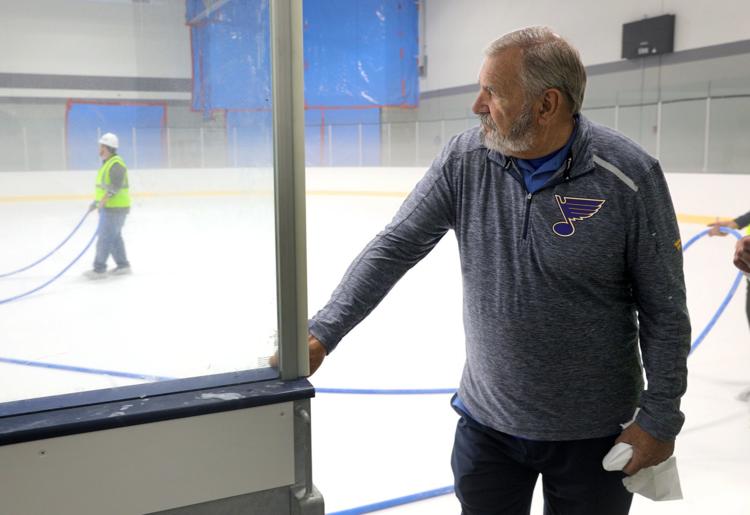 Progress brisk at Centene ice center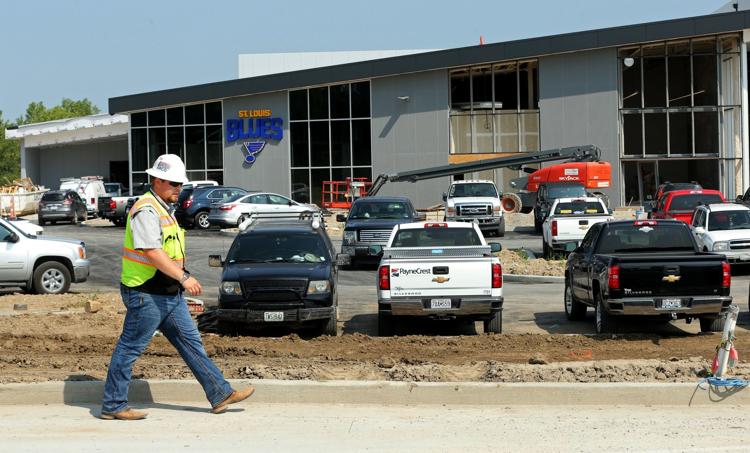 Progress brisk at Centene ice center