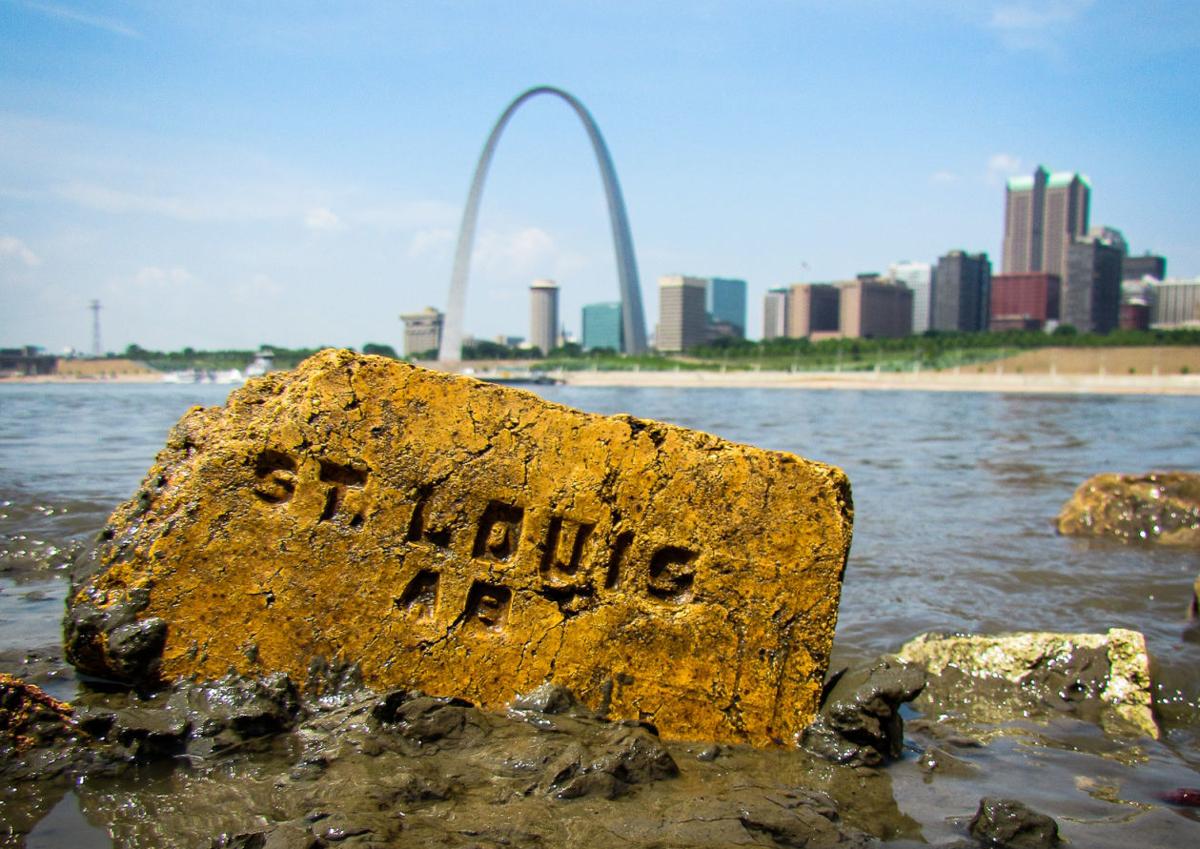 After a tragedy, Adam Wayne (Adam Wayne Alumbaugh) turned to photography. The former butcher, 36, sliced off part of his right middle finger at work. He used the compensatory money to buy himself a camera.
Now, Wayne is a full-time fish cutter with a side gig. He uses his creativity to make the powerful Gateway Arch images that populate his Instagram account (@adamwayne_arts) — a portfolio of his work.
Jeanaé Vera Phillips, 29, juggles four kids and four Instagram accounts, sharing motivational messages and promoting her "Voice of Vera" blog (@verajeanae).
The cosmetologist and photographer also uses Instagram to promote products from various brands she partners with.
Mark Hermes, the digital marketing and social media manager for Explore St. Louis, considers whether each photo submission he receives will inspire travel to St. Louis. It's his job to make the city look inviting.
Hermes hopes to connect with a younger audience through the pictures he posts to Instagram nearly every day. The Explore St. Louis feed (@explorestlouis) is filled with creative shots by St. Louis photographers like Wayne.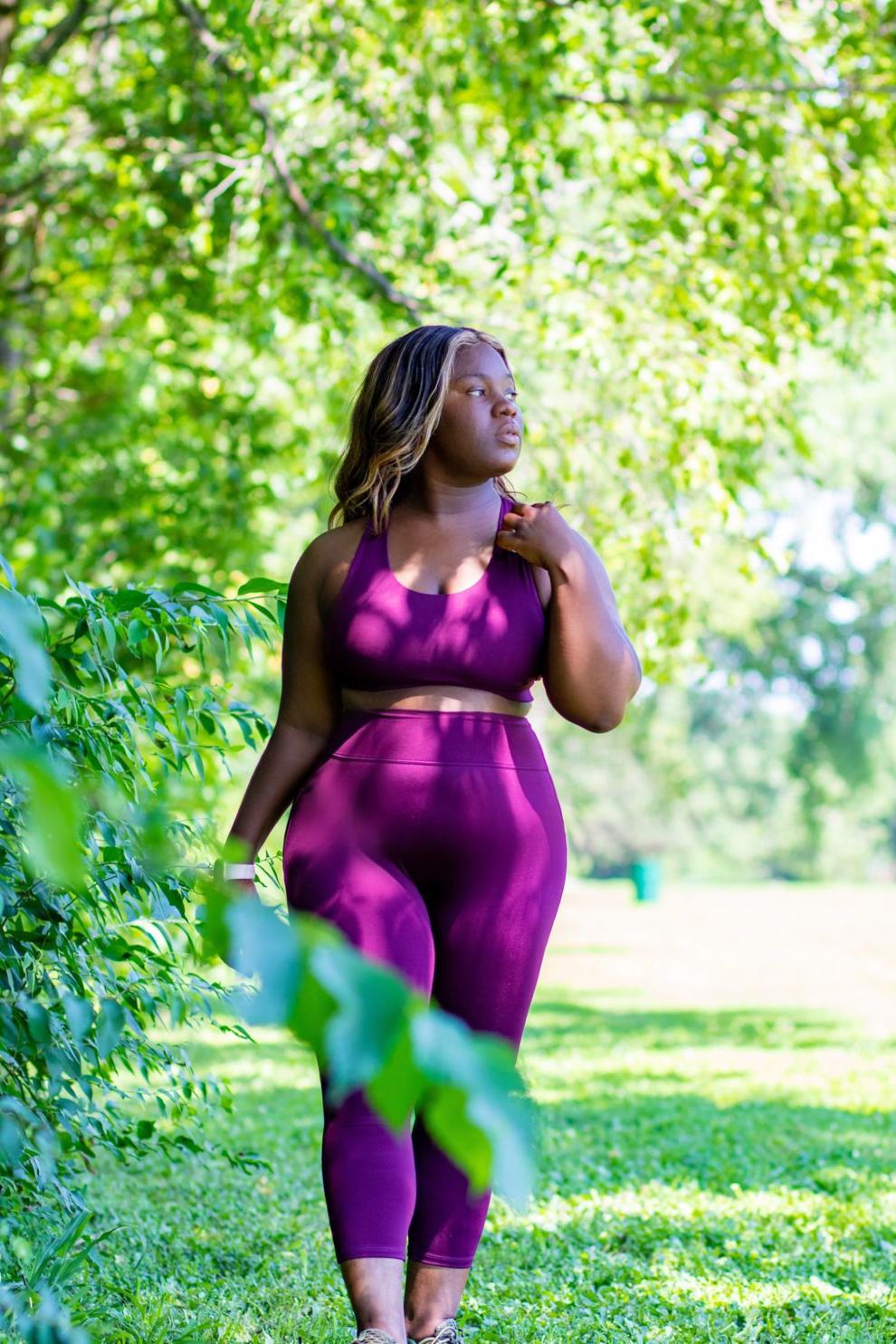 In an age when photo booths are commonplace at social events, and venues dedicated to selfie opportunities have cropped up around the world (including the Selfie Room in downtown St. Louis), Instagram has soared in popularity. And St. Louis Instagrammers such as Hermes, Wayne and Phillips work hard to post the coolest shots to gain influence with Instagram's 1 billion active monthly users.
Wayne thinks the photo-sharing app has changed the nature of photography, adding a level of competition. Photographers often try to "out-'Gram" one another, he says, risking it all — even dangling from sky-high buildings — for pictures and likes.
While Hermes builds Explore St. Louis' following by letting partners like the Muny and Grand Center do occasional Instagram takeovers, Phillips and Wayne increase their own following by engaging with other users.
Tit-for-tat follows helped Wayne pick up 7,000 followers, and that number grows every time his work is featured on other Instagram accounts such as Explore St. Louis and St. Louis Official Instagram (@stlouisgram).
Phillips incorporates Instagram engagement into her daily routine. For an hour each morning and each afternoon, she likes and comments on others' posts and engages with users who include hashtags.
But to Phillips, quality is more important than having a huge following.
"Focus on improving your quality of your content first and just being genuine and engaging with people that you actually like and can relate to," she says.
Phillips doesn't post photos where she's just smiling at the camera . She instead tries to capture emotion and movement, often with the help of her husband, Christopher Buck.
Meanwhile, Wayne takes iconic, almost cliche spots — such as the Arch, his main muse — and adds his own creative flair.
"You've gotta be at a different angle than somebody else would be," he says. Wayne will incorporate a puddle of water or a street sign or a passerby into his photos, giving a classic location a fresh take.
While he's an advanced photographer, Wayne doesn't use fancy equipment. He uses a $300 Canon camera and sometimes adds a cheap lens ball to give his shots extra flair. But it's his mind that makes the pictures.
After snagging sweet shots, Wayne and Phillips use Adobe Lightroom to edit their images. Wayne adjust the contrast, shadows, highlights, saturation and other settings, but he cautions against overediting, which can make images look fake and grainy.
Hermes, too, wants the pictures he posts to look natural. "Being as authentic as possible goes a long way," he says.
Wayne takes time writing captions, hoping to tell a story with just a couple of words. "I try to give them a feeling rather than tell them how I feel," he says.
Wayne, who brands himself "The Architect" as a pun on his muse, isn't alone in his love for photos of the Arch. Hermes loves to post pictures of iconic local spots like the Gateway Arch, Forest Park and the Anheuser-Busch brewery, though he sometimes shares photos of lesser-known places like the Campbell House Museum and Grant's Farm.
---
10 of our favorite Instagram-worthy spots in St. Louis
Calling all Instagrammers! Looking for some St. Louis spots to nab a sweet shot for the 'gram? We've compiled a list of our favorite Instagram places in St. Louis — and what makes them pop. By Danielle Drake-Flam and Kayla Steinberg
10 of our favorite Instagram-worthy spots in St. Louis
Gateway Arch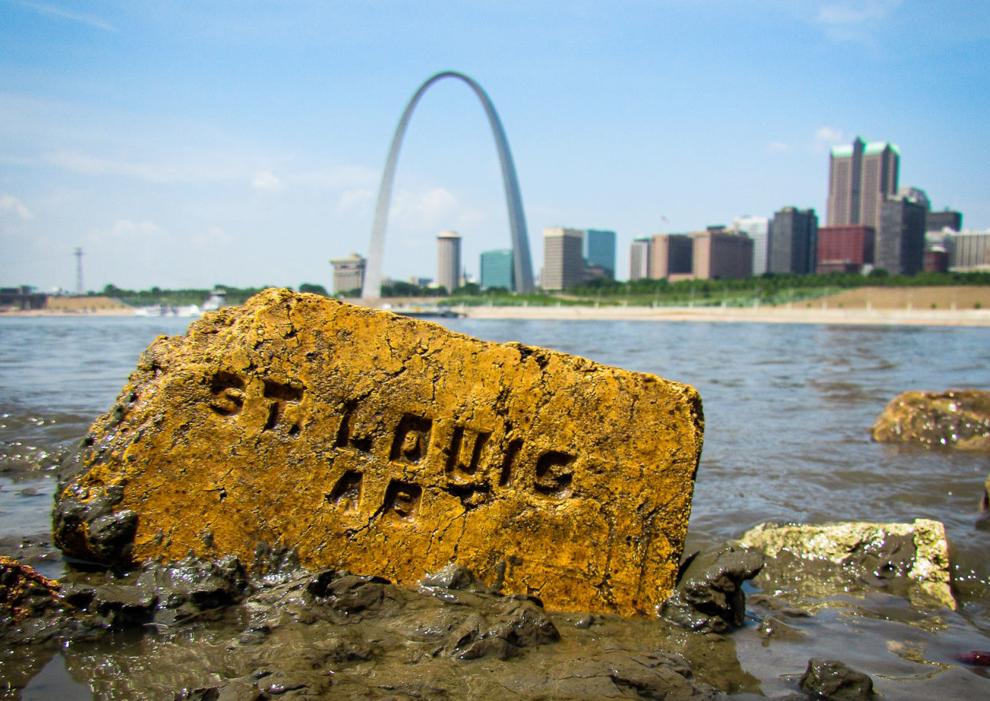 Get that iconic shot of the Gateway Arch from the Eads Bridge or Malcolm W. Martin Memorial Park. You can capture long legs and tall national monuments from a low angle. Added bonus: You can pinpoint your location as Gateway Arch National Park.
Where • Gateway Arch National Park
Hours • 8 a.m.-10 p.m. daily; Arch grounds are open 5 a.m.-11 p.m. daily
Busch Stadium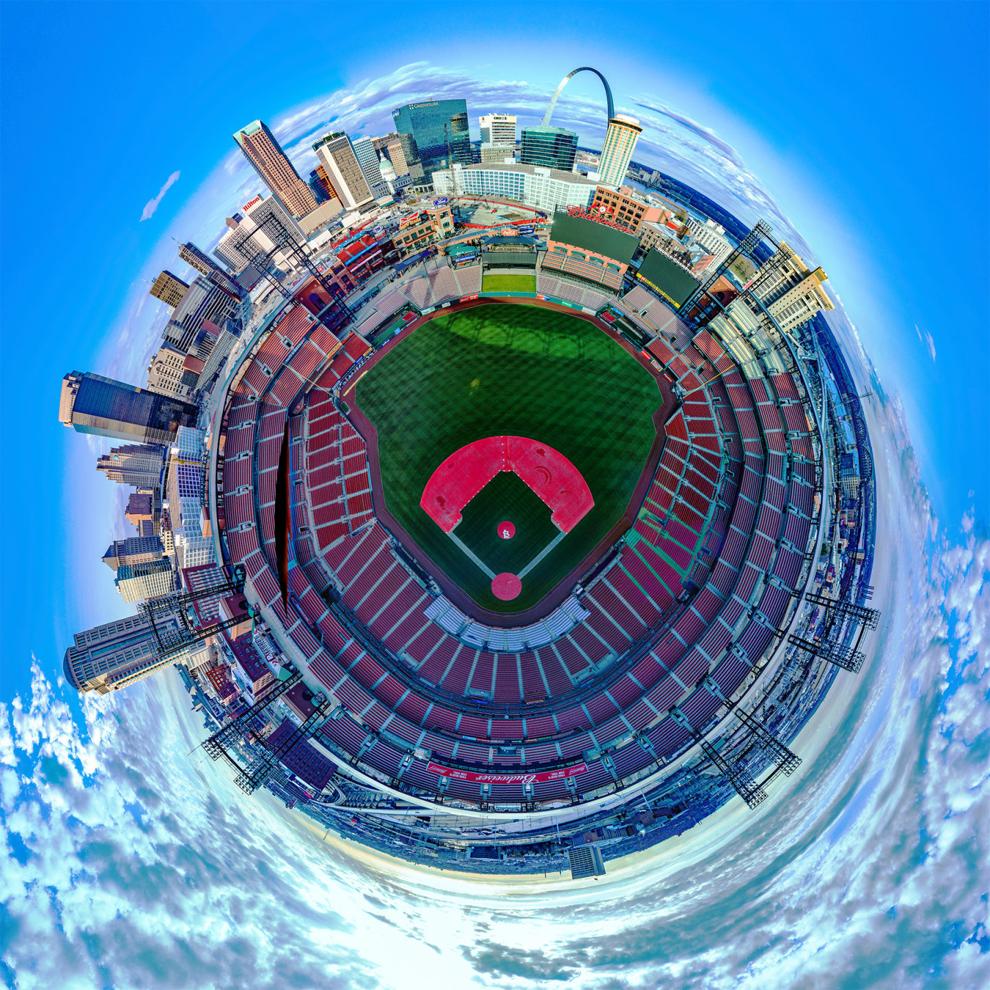 Busch Stadium isn't just a place for baseball fans and home to the Cardinals — it's also a top Instagrammable spot with the iconic St. Louis skyline as its background. The stadium seats 44,494 people and was designed as a retro classic field with a large bridge overhanging the west entrance.
The Grove
Looking for a spot for a colorful street photoshoot? Pose in the Grove, along the strip of Manchester Avenue between Kingshighway and Vandeventer Avenue. With its collection of bars, restaurants, nightclubs and shops, the neighborhood is known for its nightlife. Get a pic under the huge neon-lighted banner that welcomes all to the neighborhood.
Where • Manchester Avenue
Strange Donuts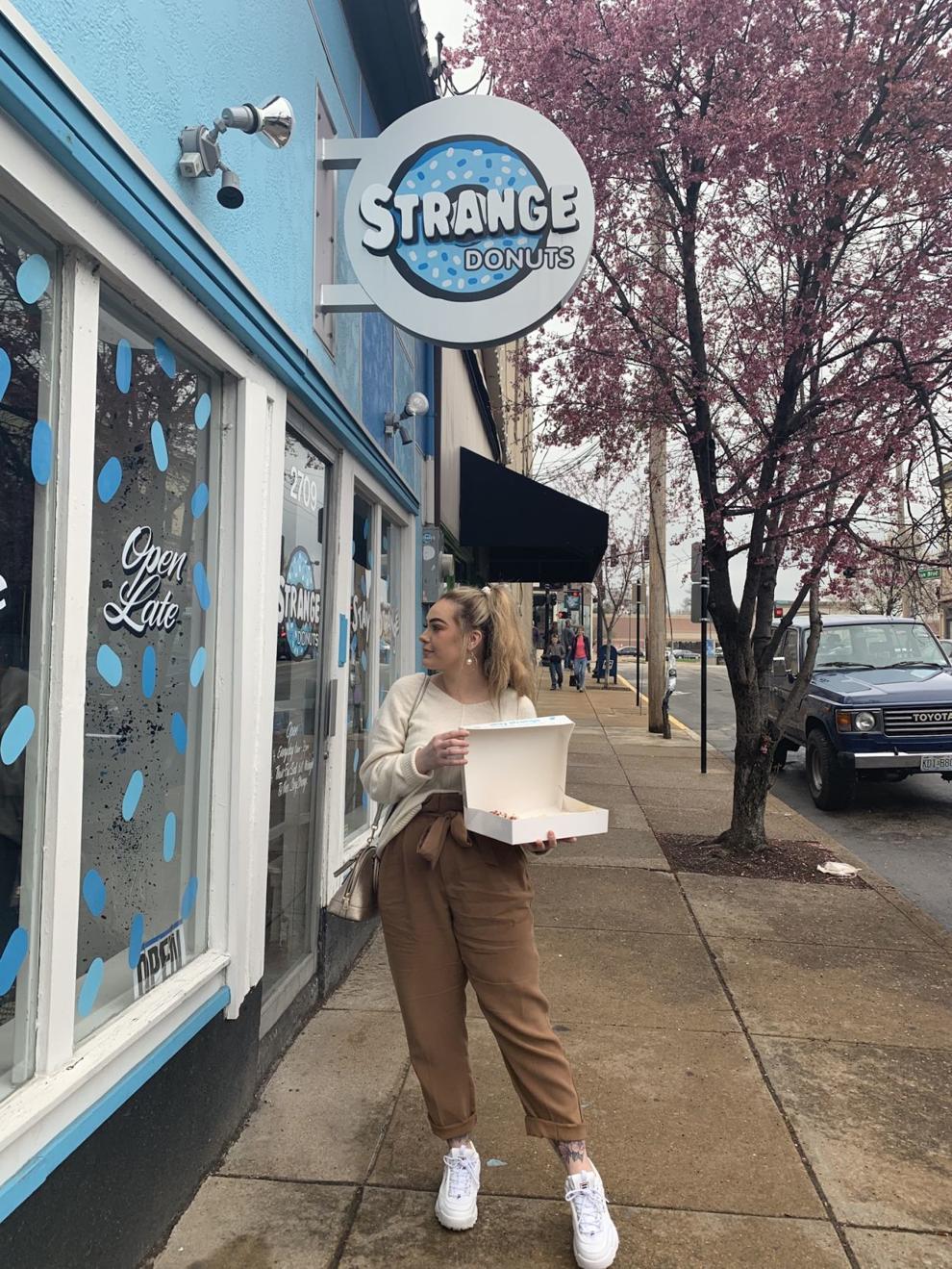 Not only does the location bode well for an Instagram caption, its doughnuts "donut" disappoint. Serving everything from a traditional glaze to strawberry-jalapeño fritter, Strange Donuts is the spot to nab a fun photo in front of its blue-and-white murals and decor.
Where • 2709 Sutton Boulevard, Maplewood; 11477 Olive Boulevard, Creve Coeur; 107 East Argonne Drive, Kirkwood
Hours • 6 a.m.-2 p.m. Sunday-Wednesday, 6 a.m.-midnight Thursday-Saturday
Anheuser-Busch Brewery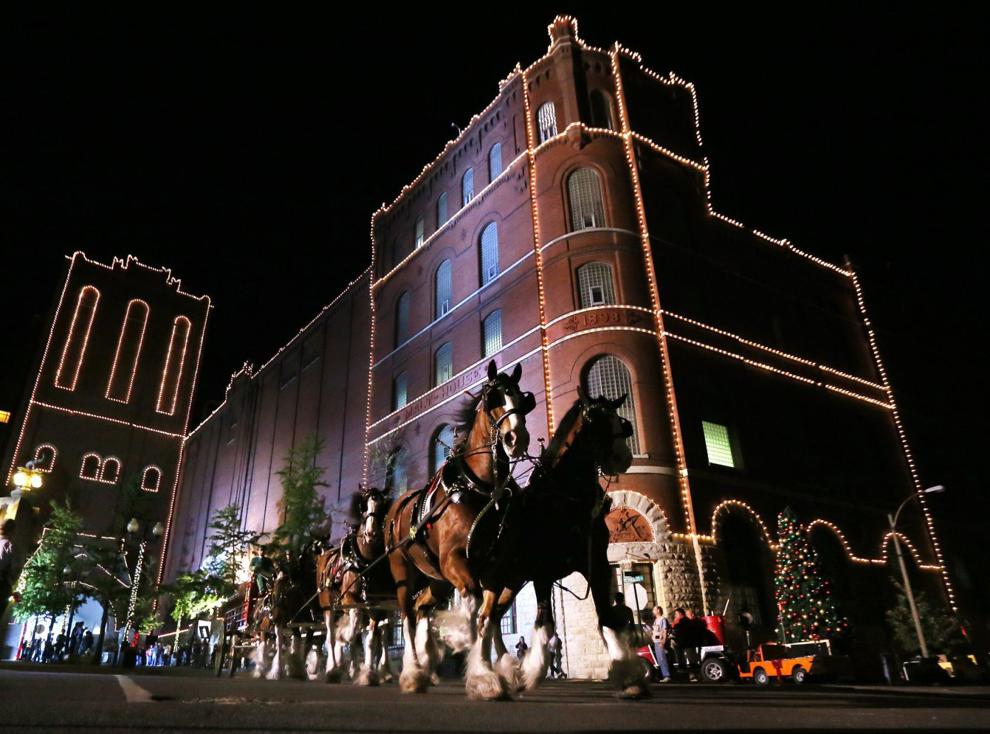 The Anheuser-Busch complex is a fun place for pictures, with its beer museum, brewery tours and outdoor Biergarten. Its red-brick Romanesque structures feature crenelated towers and other elaborate architectural details. The Brew House, a stop on the brewery tour, is a great spot for a classy 'Gram, with its intricate hops chandeliers and intricate iron-work. And the A-B Clydesdales, in their posh stable, make for a great "celebrity" photo op. Each horse stands about 6 feet tall and weighs about 1,800 pounds, making everyone look small in comparison.
Where • 1200 Lynch Street
Hours • 9 a.m.-5 p.m. Monday-Saturday, 11 a.m.-5 p.m. Sunday
Missouri Botanical Garden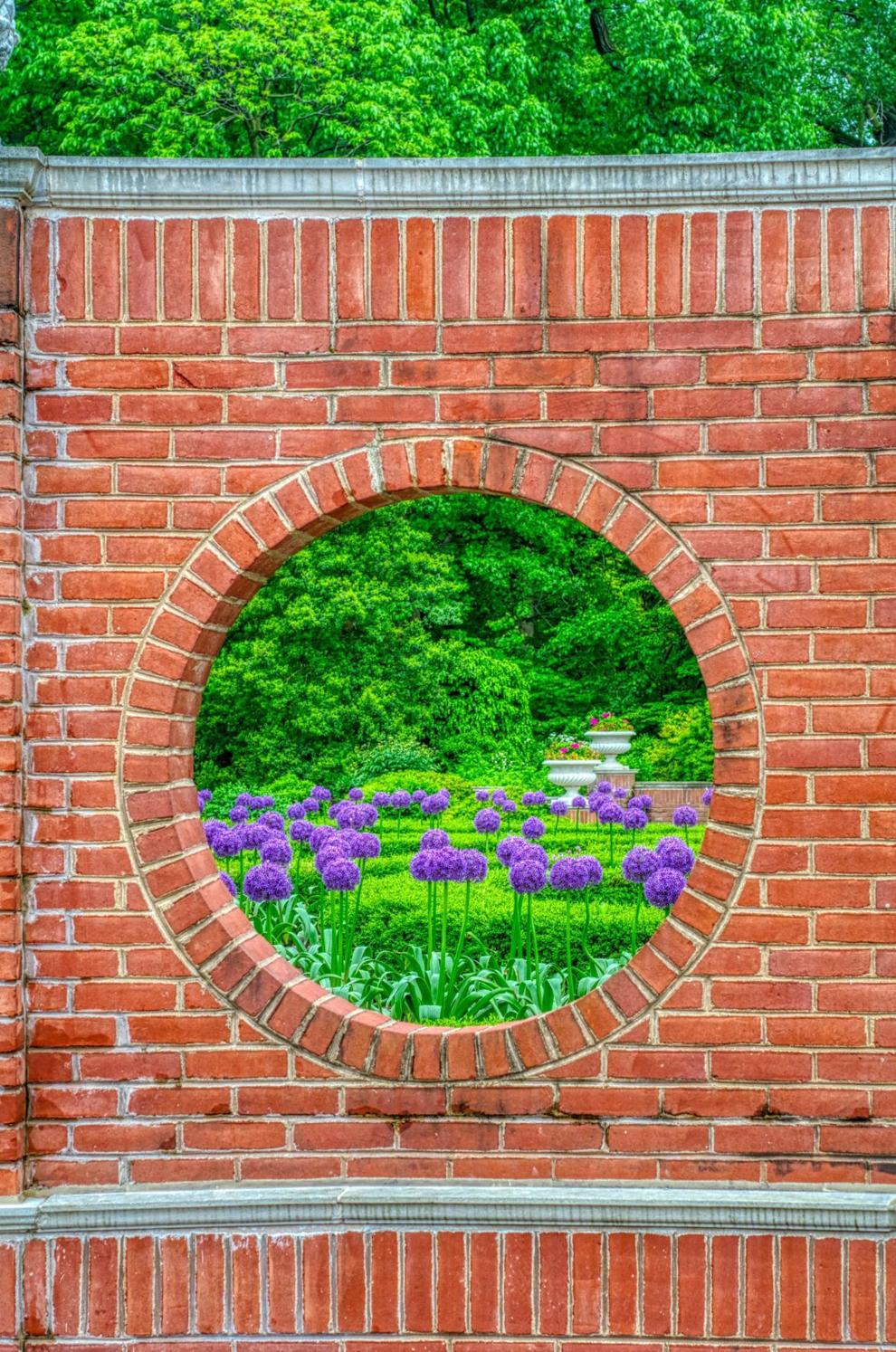 Make your Instagram pictures pop with some baby blues and pink hibiscus at the Missouri Botanical Garden, where you'll find a colorful mix of plants, ponds and sculptures. Coordinate your outfit with the scenery, and take advantage of lots of great lighting opportunities.
Where • 4344 Shaw Boulevard
Hours • 9 a.m.-5 p.m. daily
Citygarden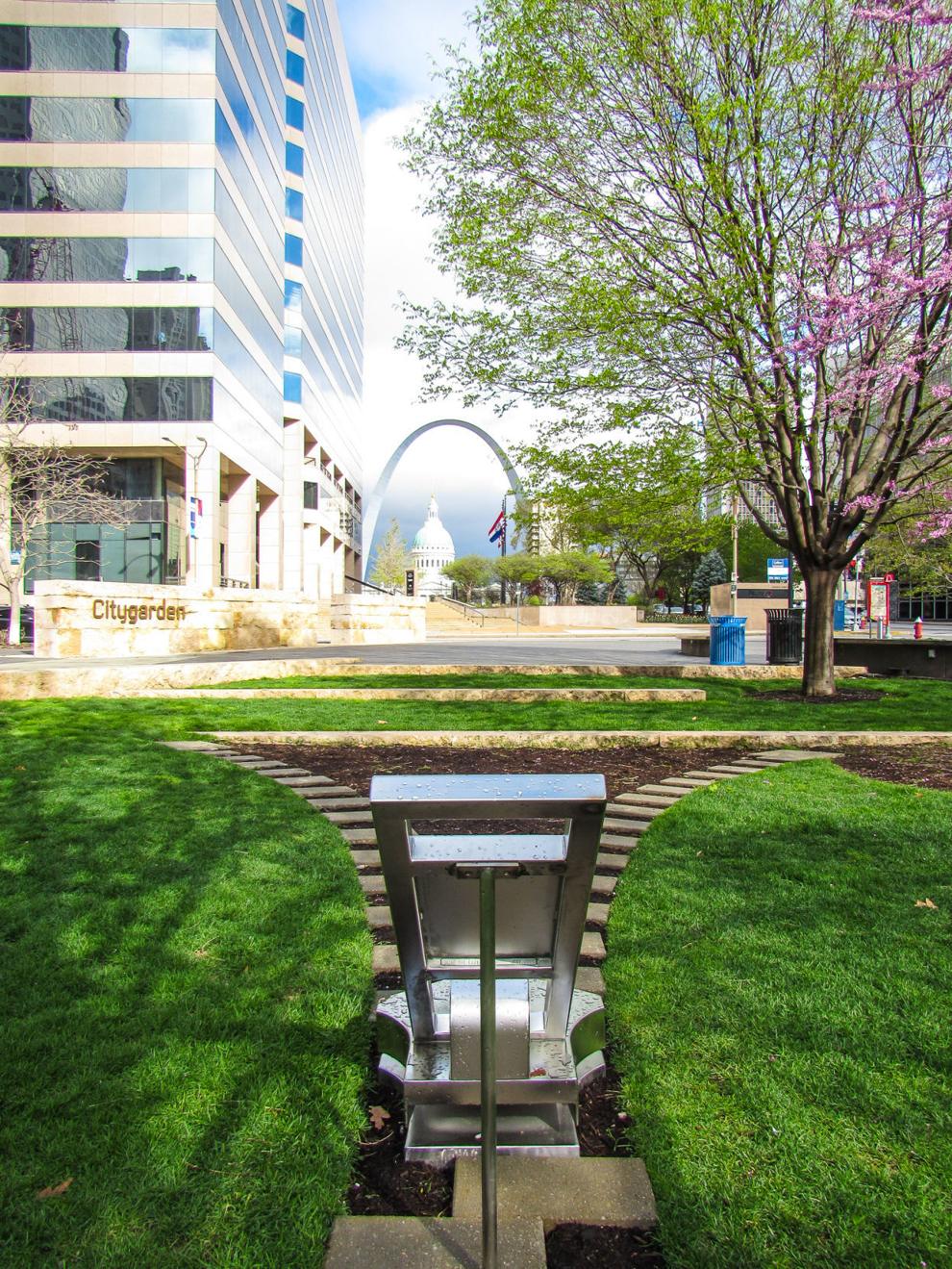 Spice up your Instagram with some urban-chic vibes at the Citygarden. Located on the Gateway Mall, the 10-year-old sculpture park is 3 acres of beautiful Ginkgo trees, native plants, spacious sidewalks, and curious, colorful public art. You can even get a good picture at night, when the garden's spray plaza is colorfully illuminated. If you're a foodie, stop by the Kaldi's Coffee to snap a photo that blends cuisine with cityscape.
Where • 801 Market Street
Hours • 6 a.m.-10 p.m. daily
Hello Juice & Smoothie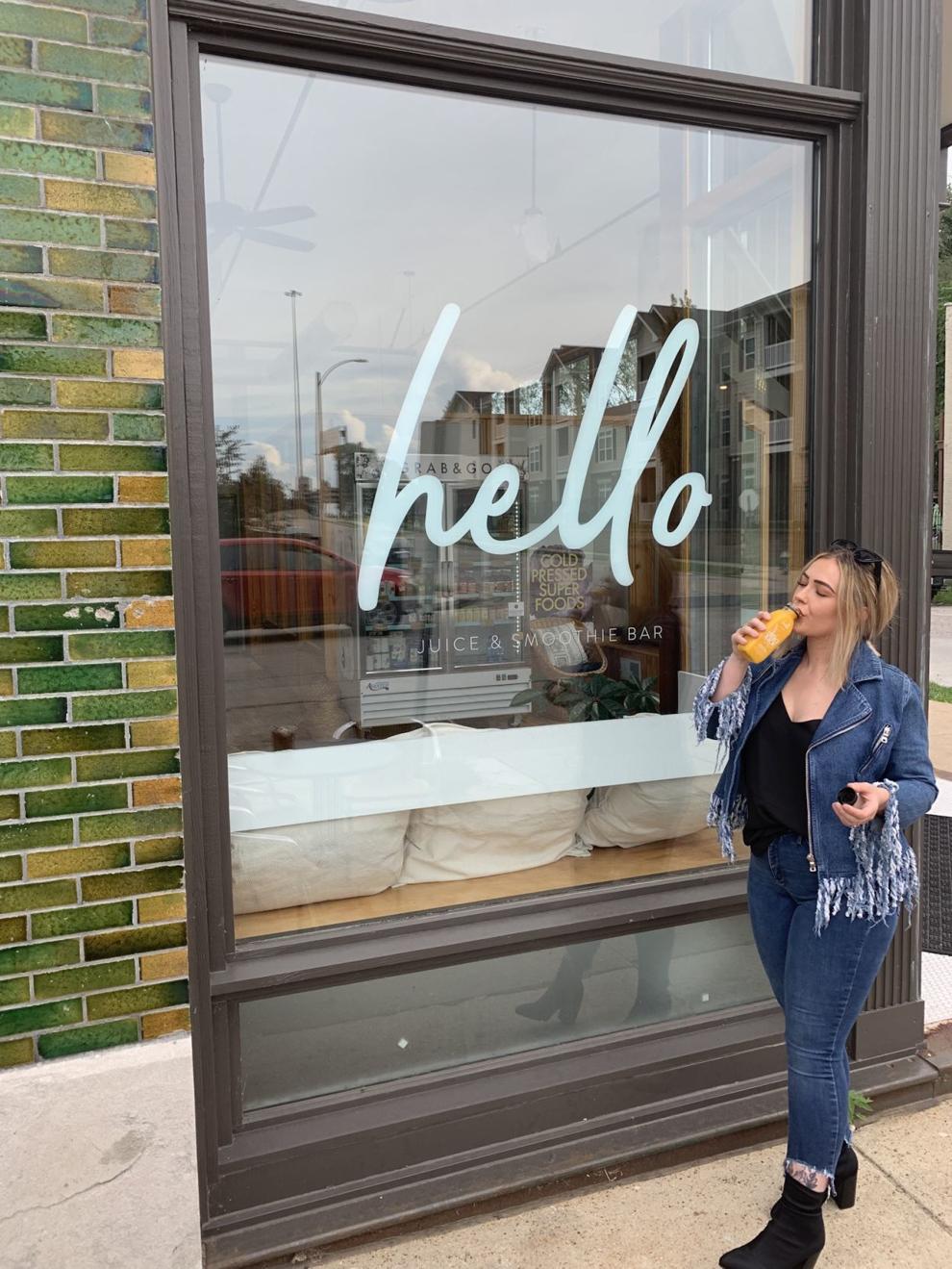 While you're grabbing a healthful snack, snap a shot for Instagram. Located near Forest Park Southeast, the juice and smoothie bar serves everything from handcrafted smoothies in a bowl to cold-pressed juice to drip coffee. Not only is the cafe itself stunning — with its tall, sun-lit windows and clean California-chic vibe — the names of its dishes (a #girlswholift smoothie and sparkling strawberry matcha) naturally spice up the caption game.
Where • 1000 South Newstead Avenue
Hours • 7 a.m.-6 p.m. Monday-Friday, 8 a.m.-4 p.m. Saturday-Sunday
Moonrise Hotel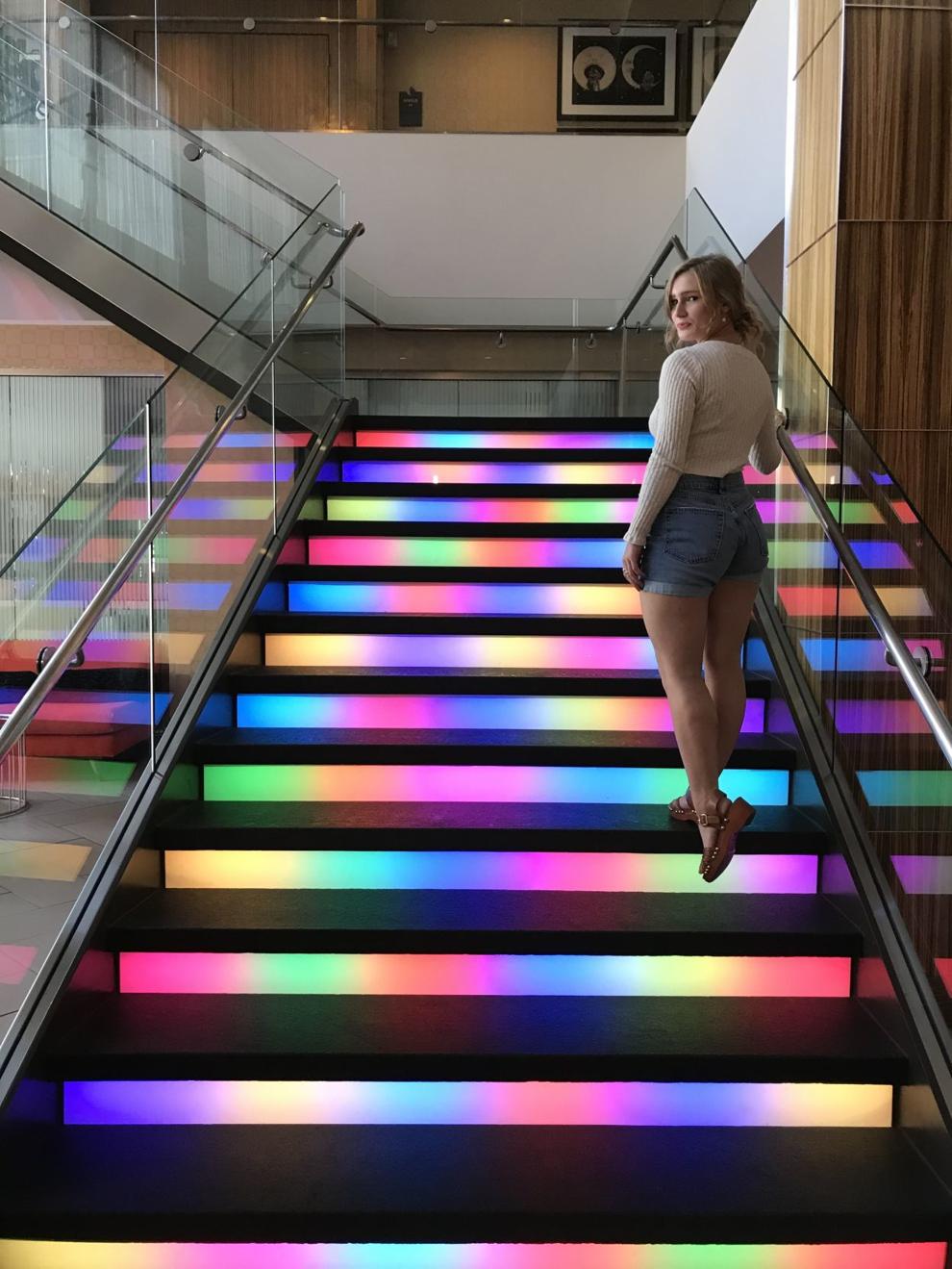 The Moonrise Hotel stairs have graced many an Instagram, with their ever-changing glowing rainbow colors. Joe Edwards' retro, moon-themed hotel boasts chic decor and soothing earth-tone walls graced by lunar images. Enjoy a drink at the rooftop bar while nabbing a picture in front of the one of the world's largest man-made moons.
Where • 6117 Delmar Boulevard 
Hours • 6:30 a.m.-3 a.m. daily
City Museum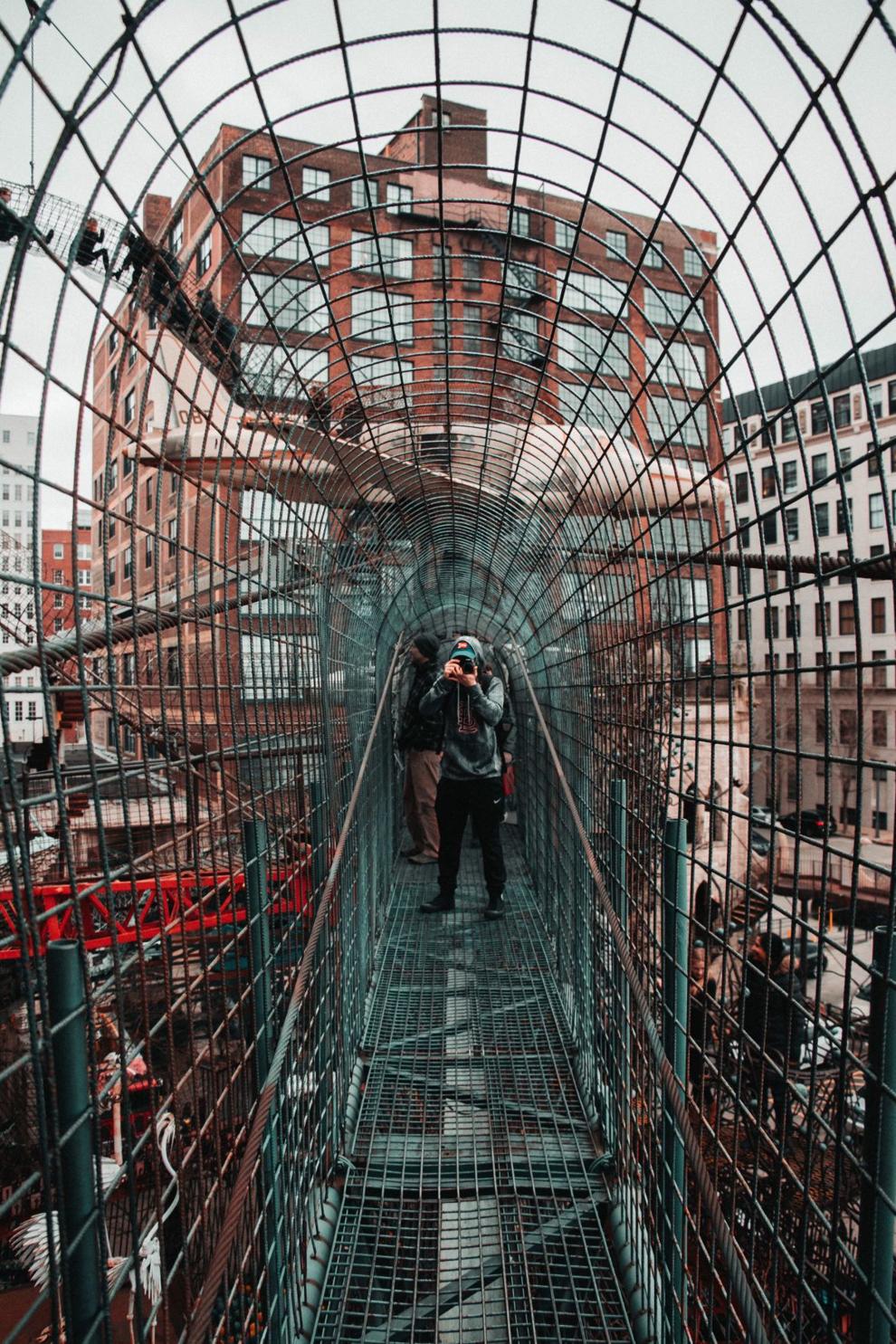 Everyone's Instagram needs a cool photo or two from City Museum. Made almost entirely from reclaimed materials, the museum's exhibits fill several floors — plus a rooftop park and an outdoor climbing sculpture made of repurposed industrial objects. From the Ferris wheel, school bus and praying mantis on the roof to a wall of distorted mirrors, City Museum offers a wide variety of photo opportunities.
Where • 750 North 16th Street 
Hours • 9 a.m.-5 p.m. Monday-Thursday, 9 a.m.-midnight Friday-Saturday, 11 a.m.-5 p.m. Sunday
Honorable mentions
Malcolm W. Martin Memorial Park
City Coffeehouse and Creperie
Ted Drewes Frozen Custard
---
What did we miss? These are some of our favorite photogenic spots. Leave a comment to tell us about yours.