On Saturday, downtown St. Louis celebrates its 50th St. Patrick's Day Parade. It will be a particularly special day for parade founder Joseph McGlynn, who has been planning the annual event since 1969.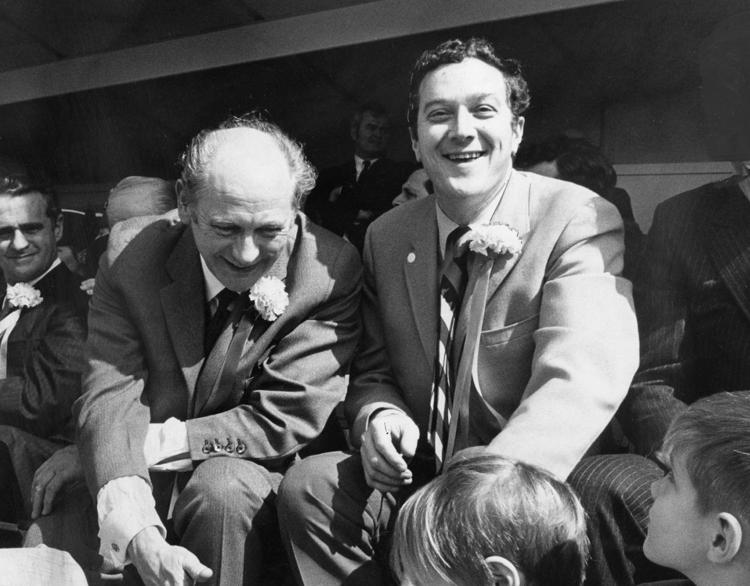 His passion stems from his Irish heritage.
"People do appreciate celebrating their Irishness, and this gives them a venue to do that," says McGlynn, 85.
He has assistance from, among others, nearly 200 committee members who claim Irish heritage and a marshal corps of more than 400 volunteers who stage the parade.
Each year, the parade committee selects two honorees — an honorary parade marshal from St. Louis and a guest of honor from Ireland. This year's guest is Sen. Aidan Davitt, a representative from Ireland's conservative Fianna Fáil party.
"We bring somebody over from Ireland each year, and the people here love to meet a real, live Irish person," McGlynn says, jokingly.
The honorary parade marshal is Kevin Short, managing partner and CEO of Clayton Capital Partners, an investment banking firm. Short will be recognized for his contributions to the community, both in business and through his work promoting education for children from low-income families.
The parade will include more than 130 entries, including floats, marching bands, dignitaries, dancers, helium-filled character balloons and more than 5,000 people on foot.
Before the parade, the St. Patrick's Day Parade Run will cover a 5-mile course that ends at Kiener Plaza, where an Irish Village will feature food and drinks provided by the Hilton at the Ballpark. The area is open before, during and after the parade. (Register for the run at stpatsrun.com.)
At the start of the parade route, at Aloe Plaza (across Market Street from Union Station), Leprechaun Village will feature Irish-themed food, drinks, merchandise and family-friendly entertainment starting at 9 a.m.
"We're a little like the Pied Piper," McGlynn says in a parade announcement, "hopefully bringing people into downtown to enjoy the post-parade activities."
What St. Patrick's Day Parade • When Noon Saturday • Where Market Street, from 20th Street east to Broadway, then south to Clark; Leprechaun Village at Aloe Plaza; Irish Village at Kiener Plaza • How much Free • More info 314-241-7287; irishparade.org