It takes a village to make a gingerbread village, that is, and it takes a gingerbread village to make it feel like Christmas.
Joshua House and his four-person crew have spent months constructing a 19-building gingerbread village, including a 6-foot-tall gingerbread Gateway Arch. House is the executive pastry chef for the Chase Park Plaza in St. Louis; his team's handiwork is on display in the hotel lobby (212 Kingshighway) through the end of the year.
It's all the real deal except for drops of Liquid Nails to keep things in place and foam frames to make the larger structures more stable.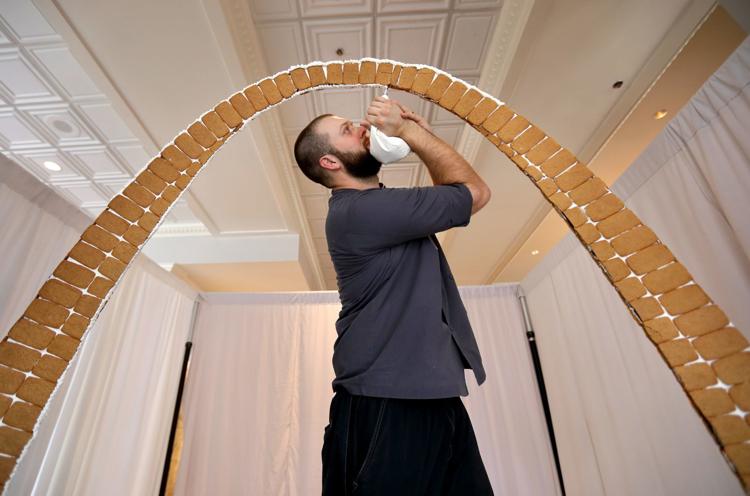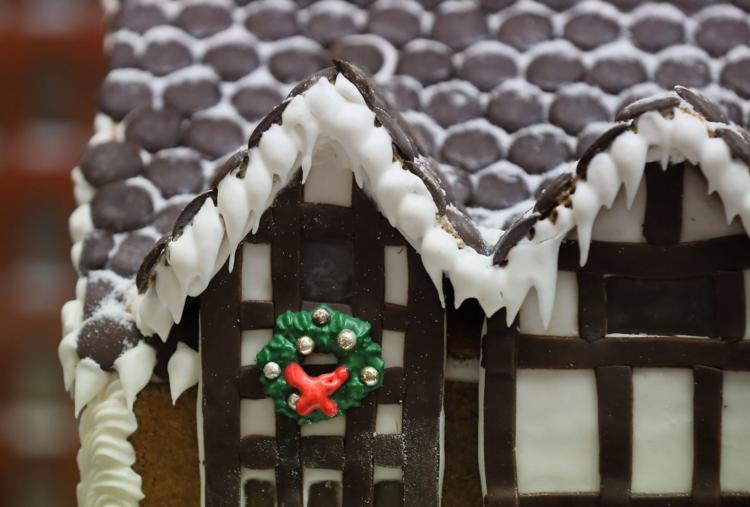 "Of course, we put all the spices in, so when you walk into the lobby, you smell the gingerbread," House says. "For us, we don't smell it anymore. We're almost numb to it."
One perk: The chefs also smell good when they go home to their families at the end of the day.
The village at the Chase has evolved over the last few years, with more new buildings and some carried over from the year before. They're fashioned after real structures in the Central West End and a little beyond, from the pastillage St. Francis College Xavier Church (with gelatin stained-glass windows) to the gingerbread Arch that frames a gingerbread Chase hotel.
House and his team generally use a gingerbread dough recipe that uses more sugar and less baking soda than a traditional recipe, so the pieces come out firm and thin. Sometimes the pieces are removed from the oven halfway through cooking and are cut into shape while they're soft. A textured rolling pin helps create a brick pattern on some pieces.
The pastry chefs select candies that can be used in creative ways: Several boxes of Boston Baked Beans form a cobblestone path.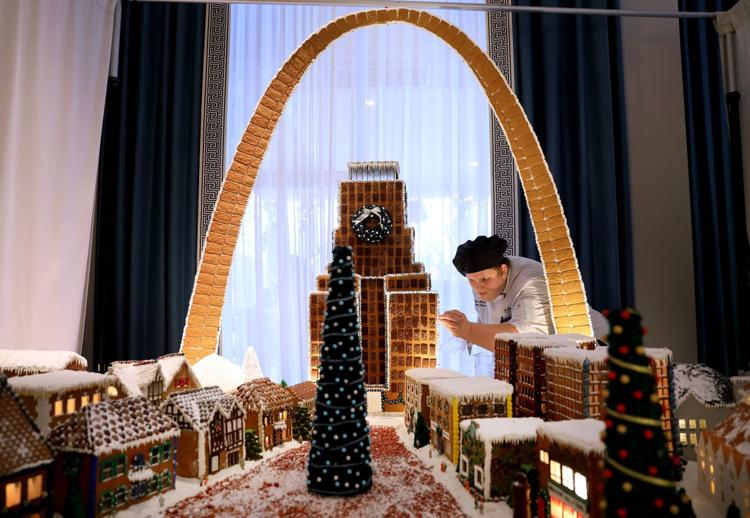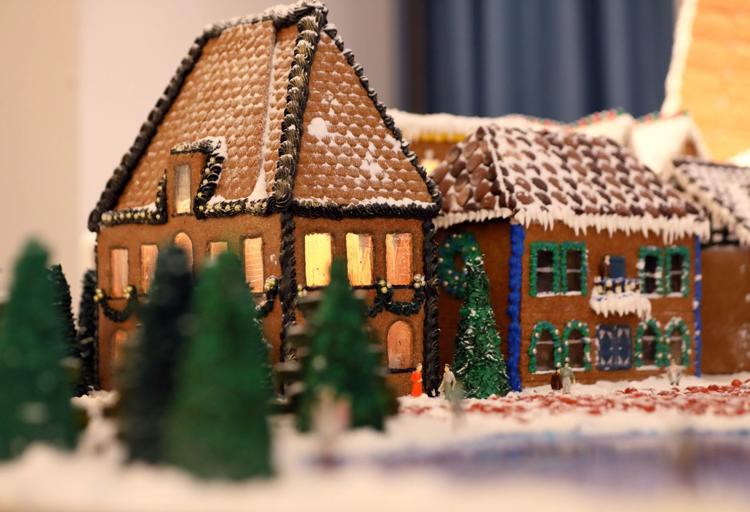 The buildings are assembled in the kitchen before being placed in the lobby, where iced gingerbread trees are added, and 150 pounds of royal icing create snow. Eighty pounds of flour, 125 pounds of chocolate, 150 pounds of sugar and more than 1,500 eggs go into the Chase display.
House's advice for aspiring gingerbread builders? Have patience.
"It's stressful during the whole process, and then at the end you see the result, and it's totally worth it," he says. "It's definitely something that makes people happy."
Here's where to find other displays and gingerbread-making opportunities around town this holiday season.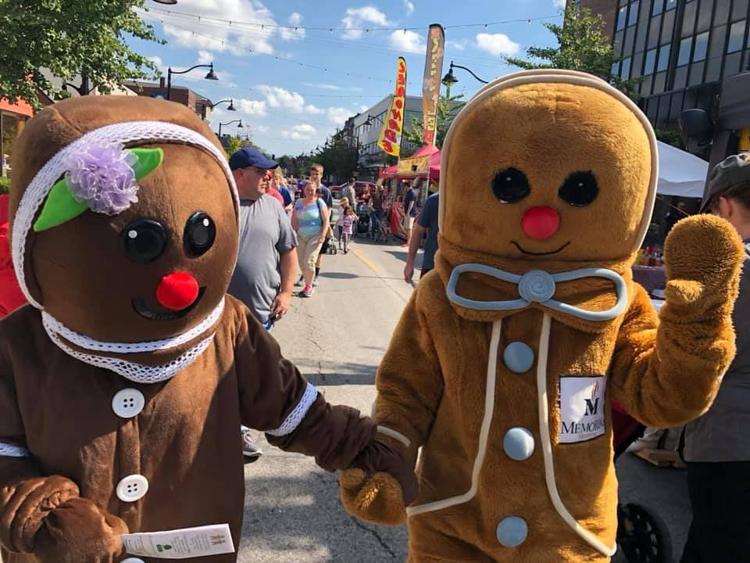 Downtown Belleville
The city of Belleville has come up with a clever — and tasty — way to get shoppers into downtown businesses. For 30 years, merchants have hosted a gingerbread-decorating contest. Anyone can enter, even people who don't live in Belleville. The contest usually attracts between 60 and 75 entries, and the displays are placed in store windows.
"Of course, the gingerbread creations are 360 degrees, so you have to go in and see the rest," says Theresa Hessel, a volunteer who organizes the contest with her friend Suzanne Kugler.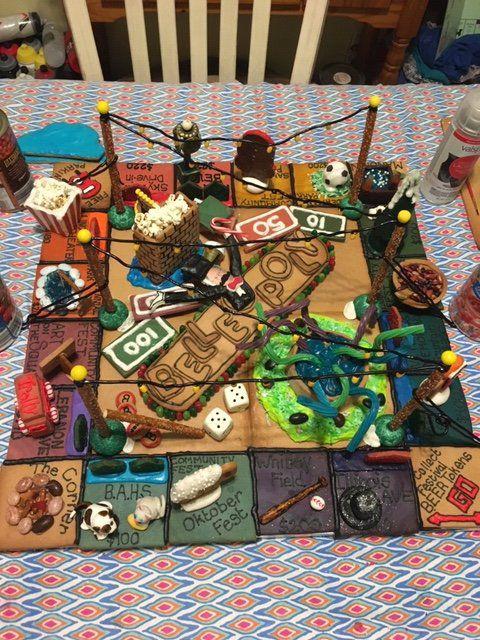 There's $4,000 in prize money at stake, and $1,000 goes to the best in the show. The builders get creative, Hessel says: There was a 4-foot dragon one year, re-creations of Belleville buildings, a pirate ship (complete with a kraken) and even an old-fashioned Victrola that played music.
Hessel and Kugler have entered a creation for several years, and Hessel offers some tips: Internal structure is important, she says; don't be afraid to put boxes inside to provide support. The Belleville creations must be moved twice: once to the community center, where they will be judged, and then to the businesses for display. She also suggests overbaking the gingerbread; go for durable, not edible.
There's a category for first-time entrants who might be wary of their abilities. But builders can work their way up. Susan Hoose Rogers, a longtime contestant and best-in-show winner, appeared recently on Food Network's "Haunted Gingerbread Showdown" and traveled this month to Asheville, North Carolina, to compete in the National Gingerbread House Competition.
"She's not going to be in the contest this year because she's hit the big-time," Hessel says with a laugh.
Eckert's
On weekends and the days leading up to Christmas, try your hand at making a gingerbread house at the Eckert's Country Store in Belleville. Eckert's provides the gingerbread, decorations and guidance.
When 10 a.m.-4 p.m. Saturdays-Sundays; through Dec. 24 • Where Eckert's Country Store, 951 South Green Mount Road, Belleville • How much $15 • More info 1-800-745-0513; eckerts.com/calendar-of-events
Edwardsville Children's Museum
Enjoy a festive storytime followed by a gingerbread house-building session. This workshop is for kids of all ages with a caregiver.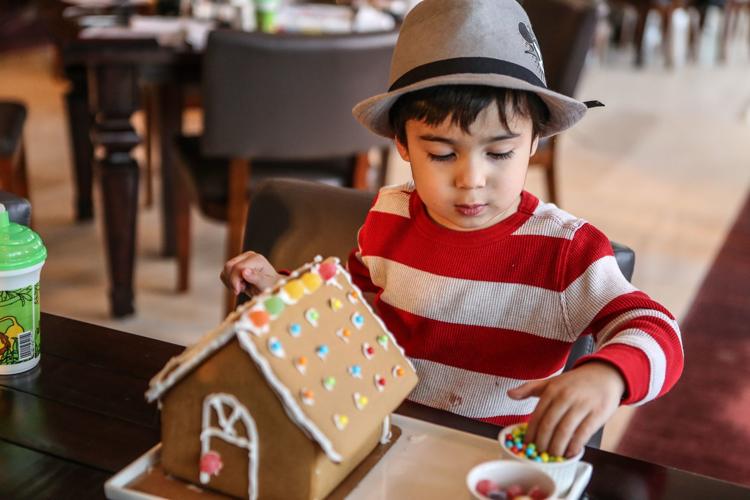 Four Seasons Hotel St. Louis
The pastry team will descend upon the Sky Lobby of the Four Seasons Hotel to decorate it for the season with a gingerbread castle, and staffers will adorn the Sky Terrace and the outdoor Cinder House bar with lots of twinkling lights. Daily from 11 a.m. to 2 p.m. through December, Cinder House guests can decorate gingerbread houses ($25 per person).
When Starting Dec. 1 • Where 999 North Second Street • How much Free for display, $25 for gingerbread decorating • More info 314-881-5800; fourseasons.com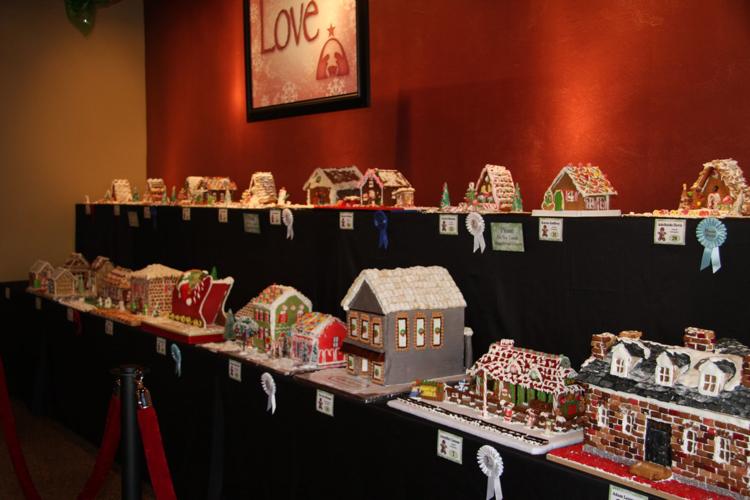 Main Street Church
Main Street Church in St. Charles is located on, well, Main Street. It's the center of the hustle and bustle of the monthlong Christmas Traditions festival, where Santas from around the world spread cheer in the streets, and the shops offer bargains.
Eight years ago, church members wanted to get involved and decided to host a gingerbread village contest, which gets between 25 and 40 entries from builders of all ages and experience levels. The creations go on display in the church lobby.
There's no cost to enter, and judges determine who gets cash prizes, up to $100 for each of four categories. Visitors can help select their favorites, and on the back of the voting form is a space for prayer requests.
"It's everything from kids praying for their dogs or people with cancer or people who want to get pregnant," says Jeff Breneman of St. Charles, who organizes the contest with his wife, Julie. "It gives our people a chance to really do something with the community that they might not be comfortable with one-on-one. I hand them a stack of prayer requests; they'll take them home and pray for them."
As for the gingerbread creations, Breneman says, judges like displays that showcase a scene, such as a house with trees, a snowman and landscaping. He's amazed every year by the builders' creativity, from the teenage girl who made a replica of the Notre Dame Cathedral, complete with flying buttresses, to the man whose house was built with individual gingerbread bricks. (The man had to start over when his dog ate half of the house, Breneman says.)
This year's theme is "Fresh Baked Nostalgia," celebrating 250 years of Christmas in St. Charles.
When 6-9 p.m. Fridays, 10 a.m.-9 p.m. Saturdays, noon-5 p.m. Sundays; Nov. 29-Dec. 24 • Where 116 North Main Street, St. Charles • How much Free • More info churchonmain.com/gingerbread
Play Street Museum
Sip hot chocolate while decorating papier-mache houses and gingerbread people with icing, candy, marshmallows and sprinkles. Enjoy other holiday activities, play at the museum at your own pace, and pose for photos with fun props.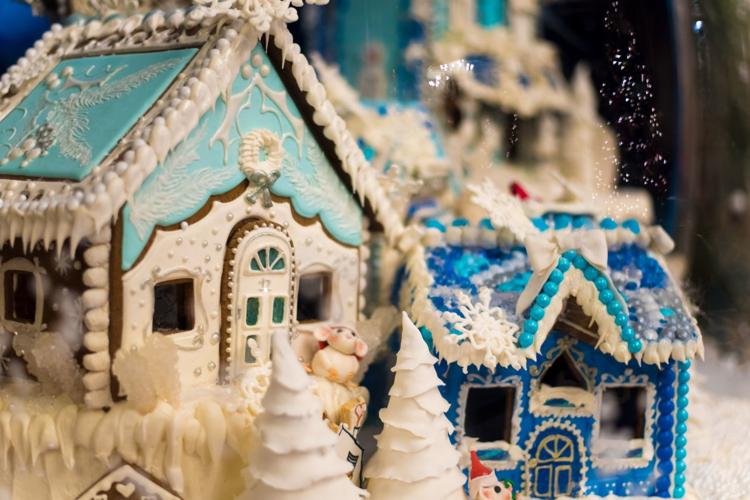 Ritz-Carlton
For at least a decade, the Ritz-Carlton has rolled out the gingerbread for the holidays to concoct a colorful wonderland in the hotel lobby, including a display inside a giant snow globe. Guests can pay $15 to frost a brick with their name or the name of a loved one. All proceeds go to Ronald McDonald House Charities. The display is cooked up with more than 200 pounds of flour, 35 pounds of molasses, 2 pounds of ginger and 100 pounds of royal icing. Teddy Bear Teas will be held throughout the season.
St. Louis County Library
The St. Louis County Library will host a number of fun events at several of its branches, including a gingerbread house party Dec. 13 at the Grand Glaize Branch, a gingerbread zombies class Dec. 19 at the Florissant Valley branch and a gingerbread people party (with a lesson about gender identity) Dec. 5 at the Cliff Cave branch. The St. Charles City-County libraries are also hosting gingerbread events.
When Various times Dec. 2-19 • Where St. Louis County library branches • How much Free • More info slcl.org/events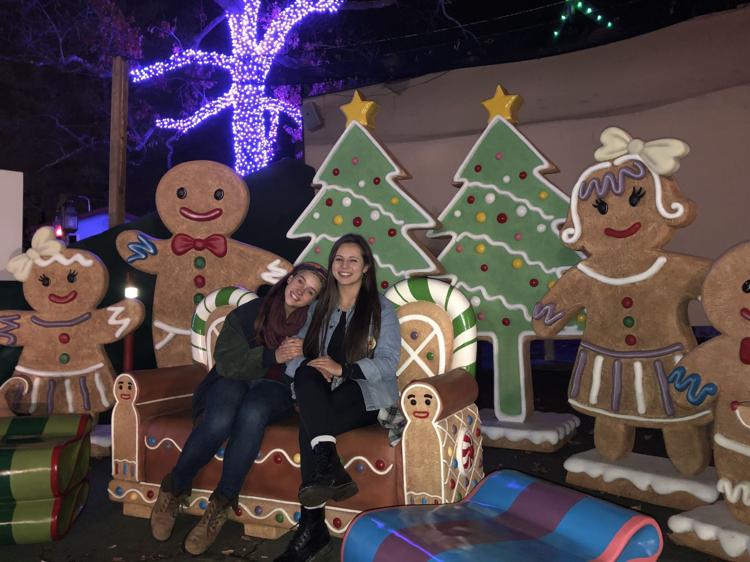 Six Flags St. Louis
A 65-piece gingerbread village is part of the Holiday in the Park celebration at Six Flags St. Louis, where visitors can huddle among the fire pits and take pictures with a gingerbread family, pets, car and other fun candy elements. The village is located in the Britannia section of the park.
When Select dates through Jan. 1 • Where Six Flags St. Louis, 4900 Six Flags Road, Eureka • How much $45.99 and up • More info sixflags.com/stlouis
Chase Park Plaza Gingerbread houses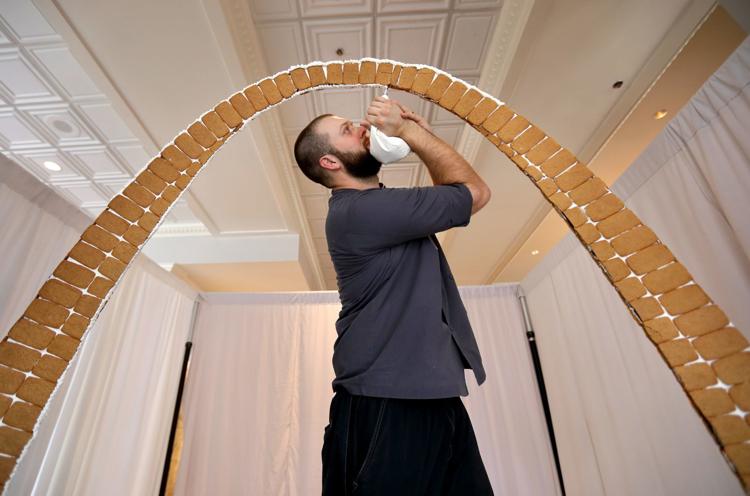 Chase Park Plaza Gingerbread houses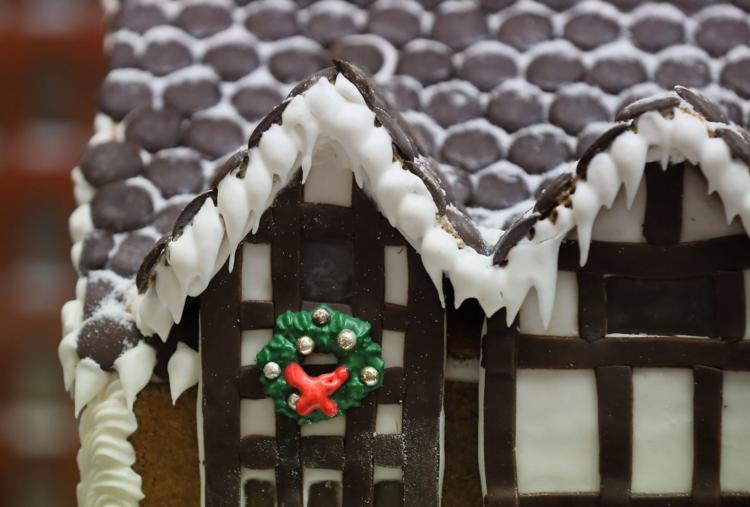 Chase Park Plaza Gingerbread houses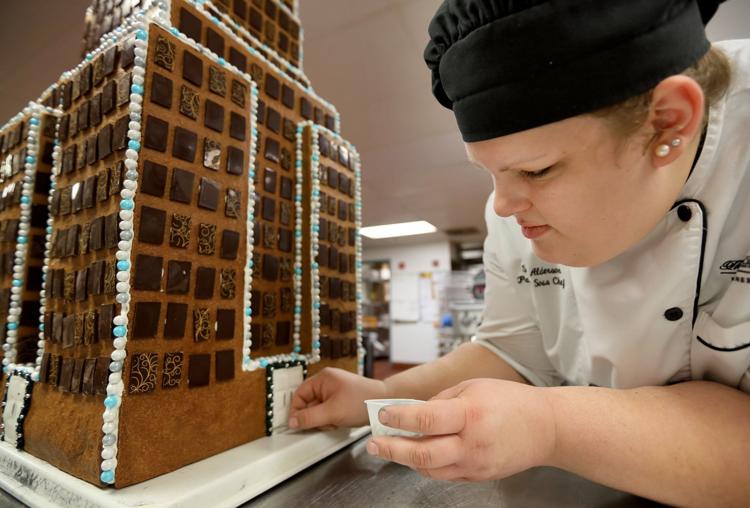 Chase Park Plaza Gingerbread houses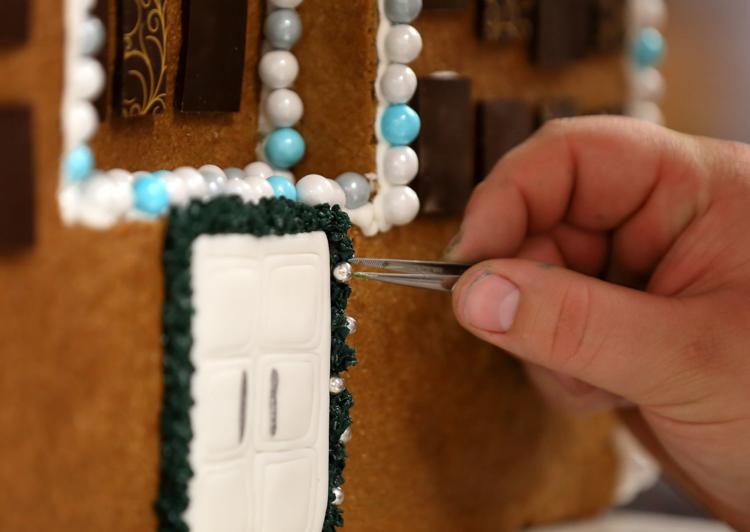 Chase Park Plaza Gingerbread houses
Chase Park Plaza Gingerbread houses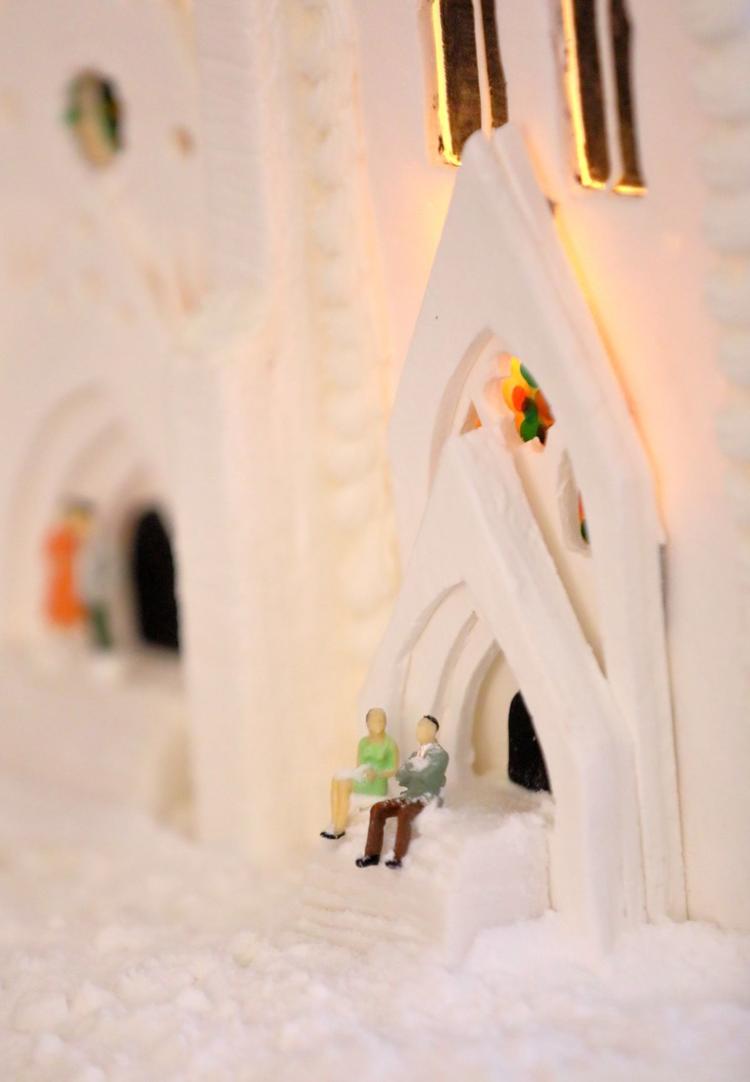 Chase Park Plaza Gingerbread houses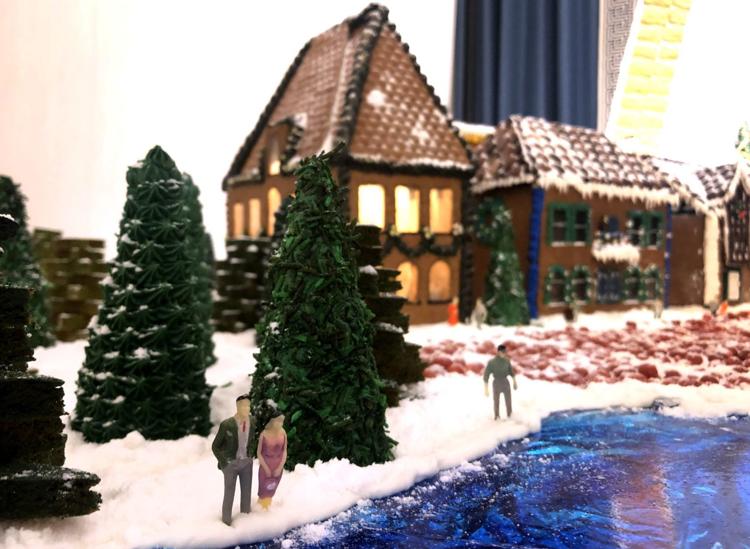 Chase Park Plaza Gingerbread houses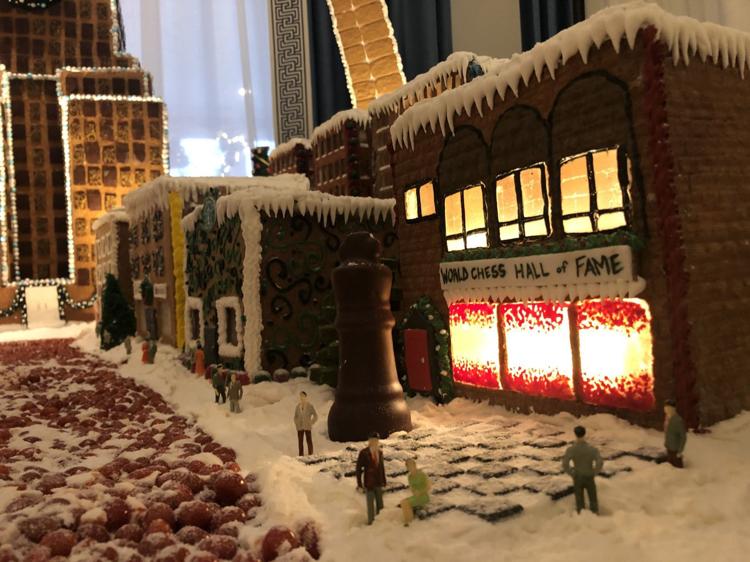 Chase Park Plaza Gingerbread houses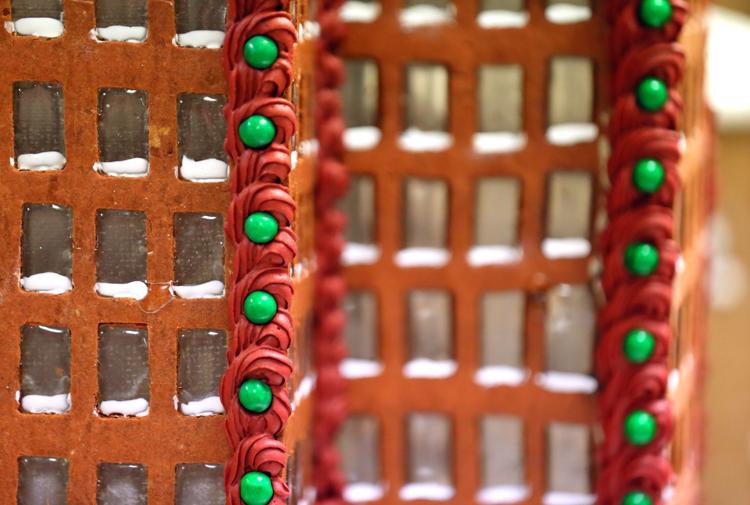 Chase Park Plaza Gingerbread houses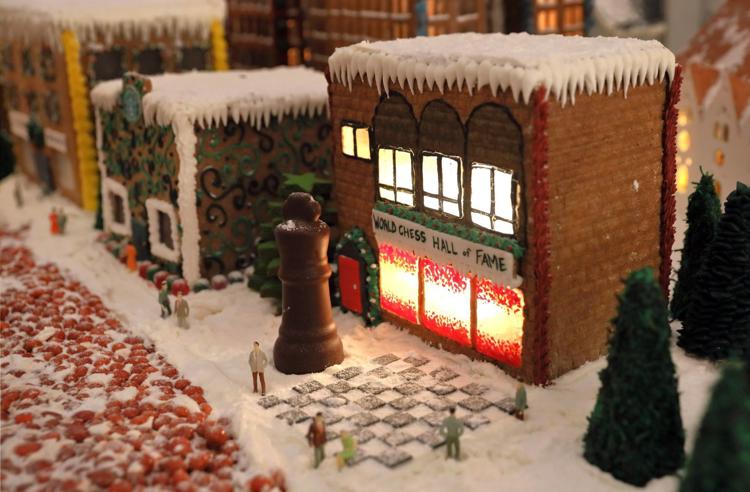 Chase Park Plaza Gingerbread houses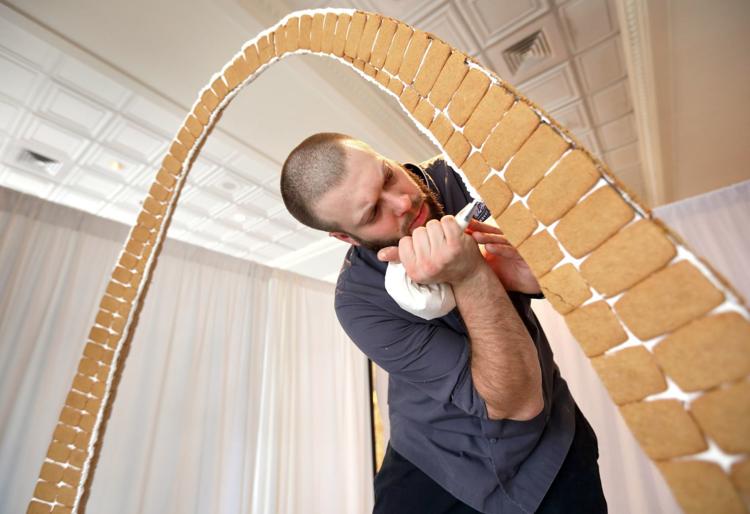 Chase Park Plaza Gingerbread houses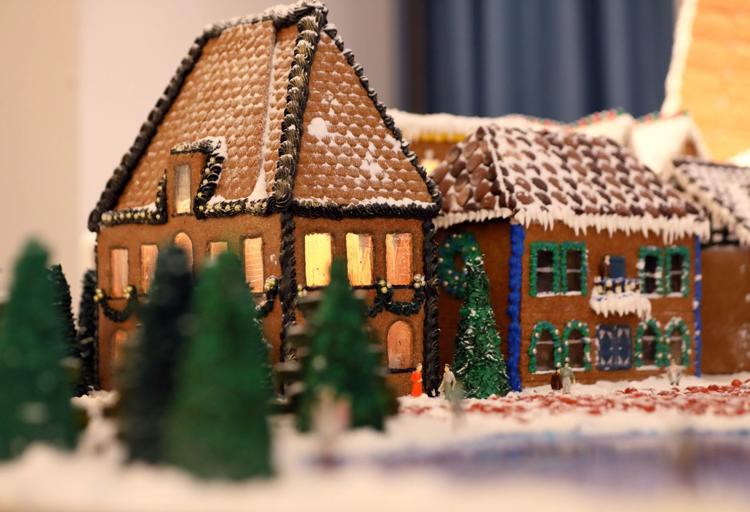 Chase Park Plaza Gingerbread houses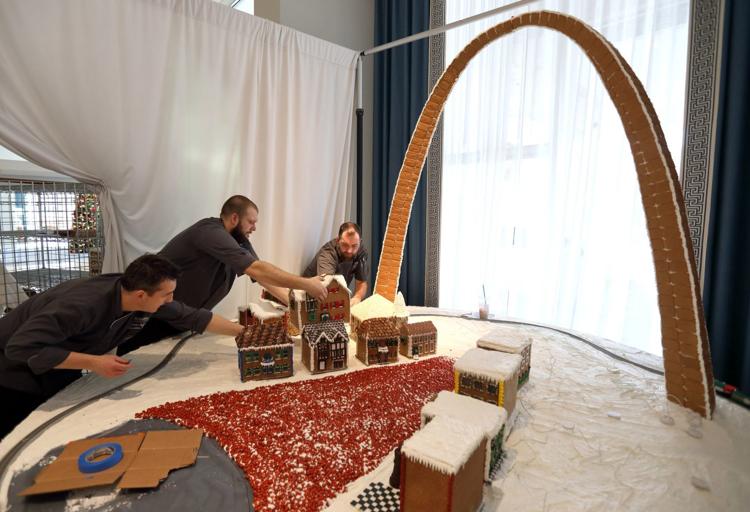 Chase Park Plaza Gingerbread houses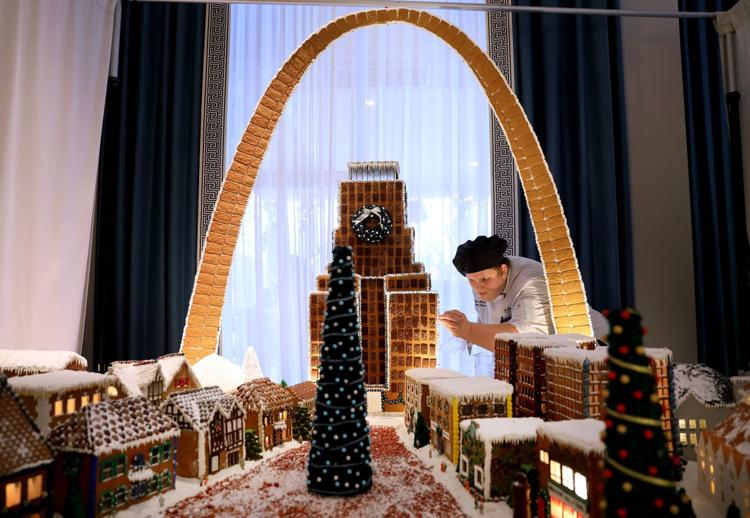 Chase Park Plaza Gingerbread houses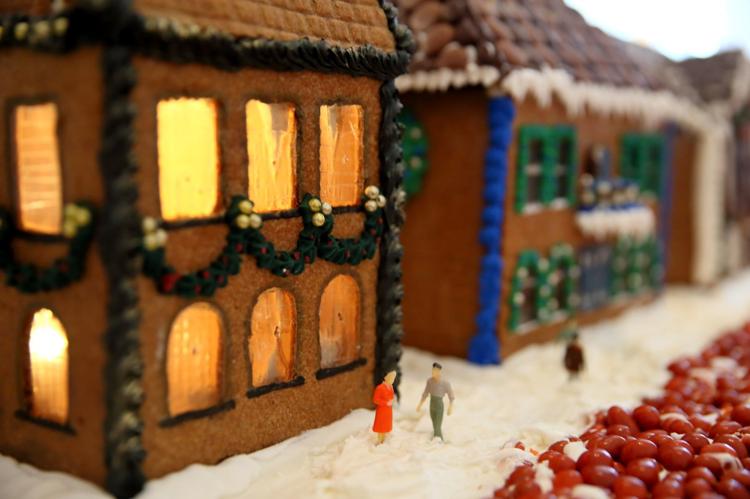 Chase Park Plaza Gingerbread houses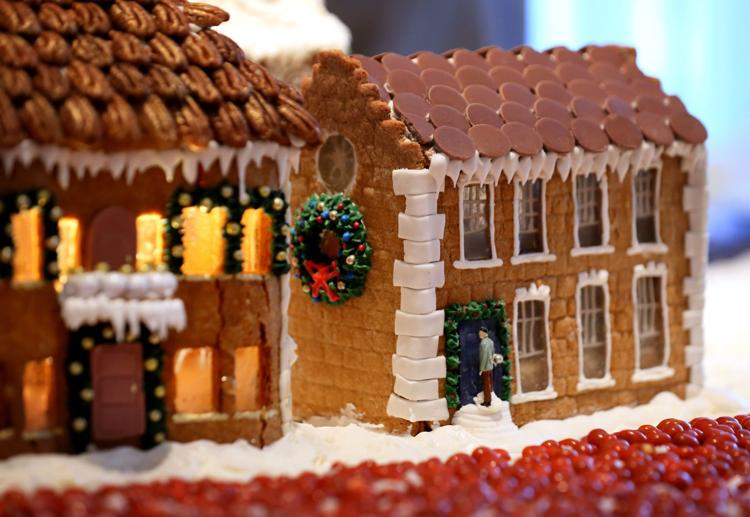 Chase Park Plaza Gingerbread houses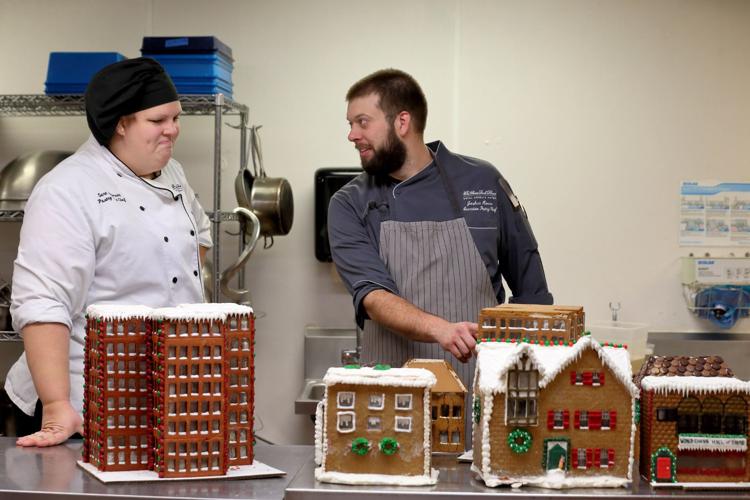 Chase Park Plaza Gingerbread houses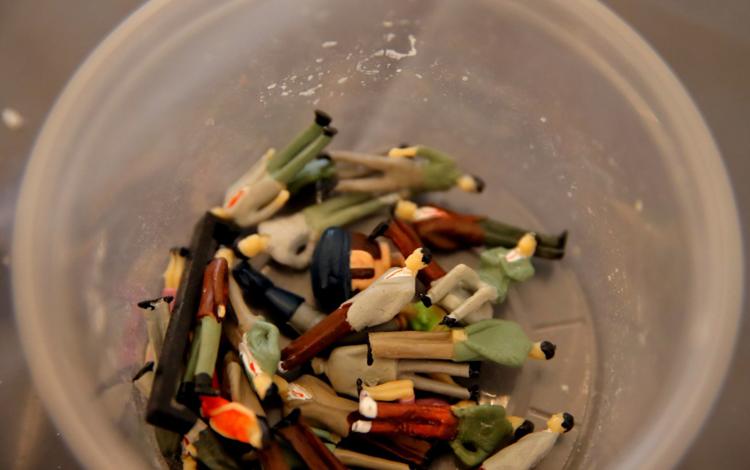 Chase Park Plaza Gingerbread houses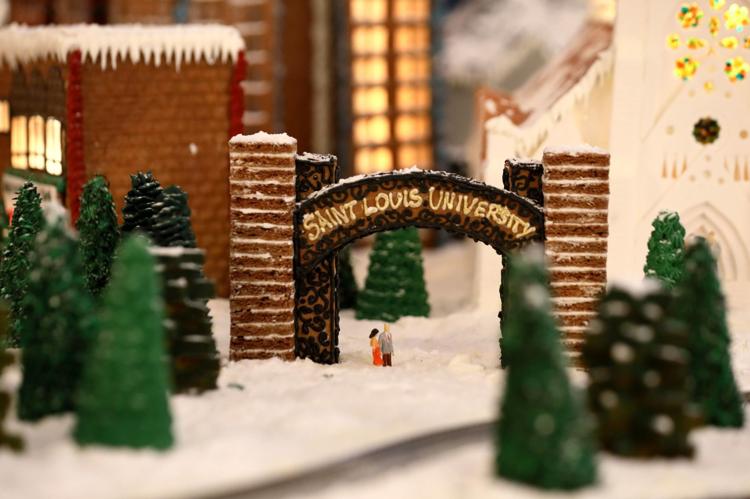 Chase Park Plaza Gingerbread houses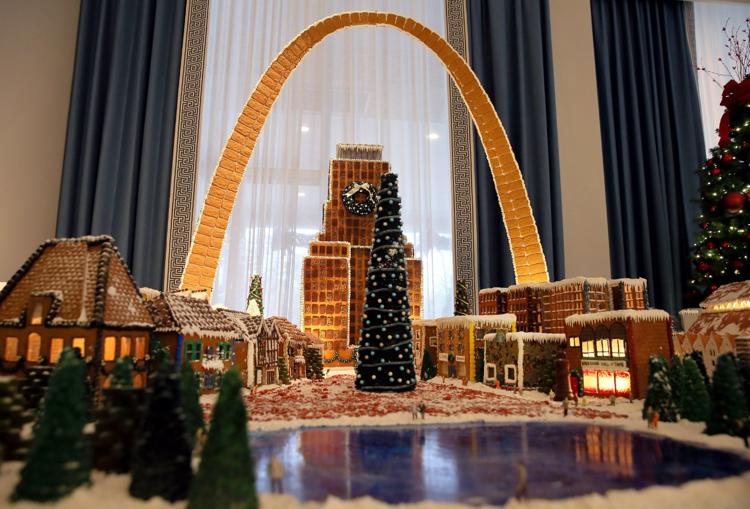 Chase Park Plaza Gingerbread houses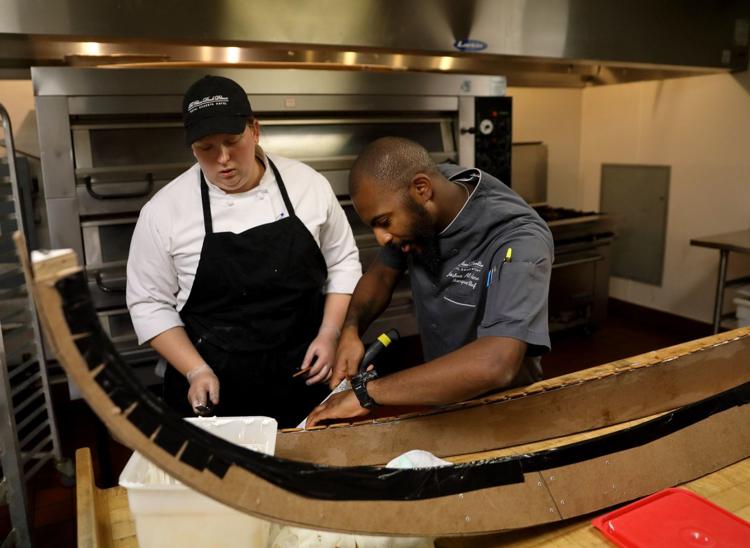 Chase Park Plaza Gingerbread houses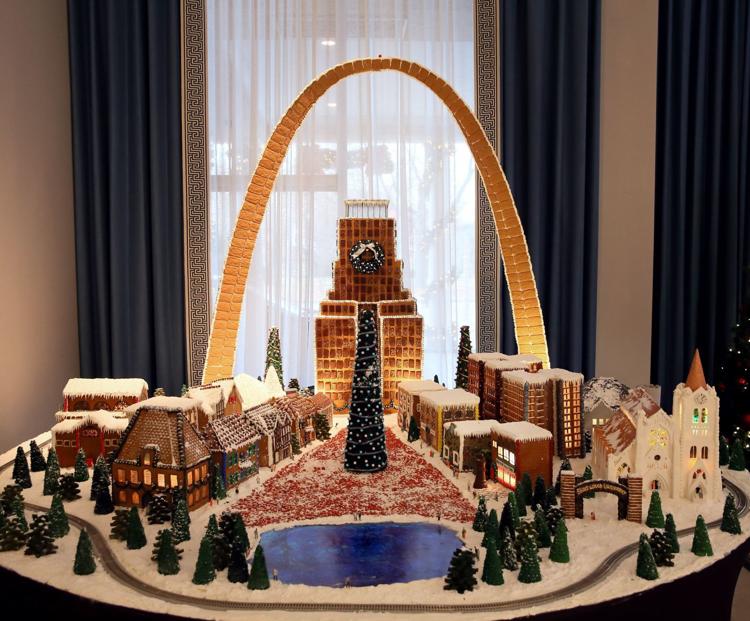 Chase Park Plaza Gingerbread houses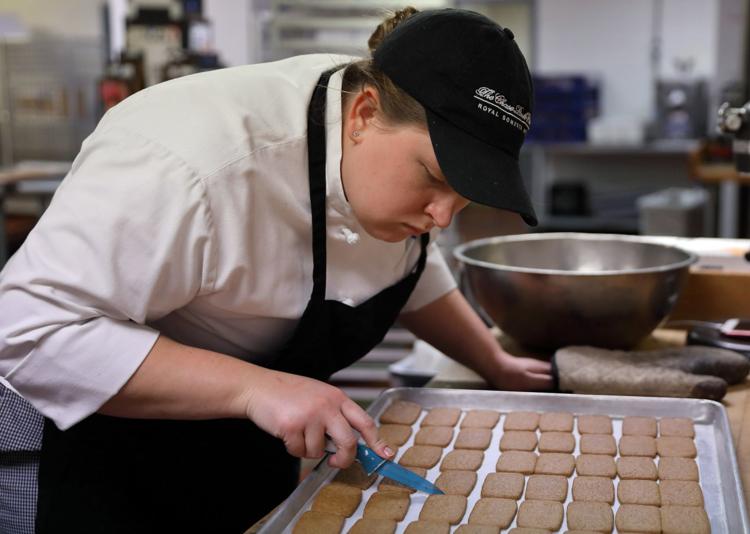 Chase Park Plaza Gingerbread houses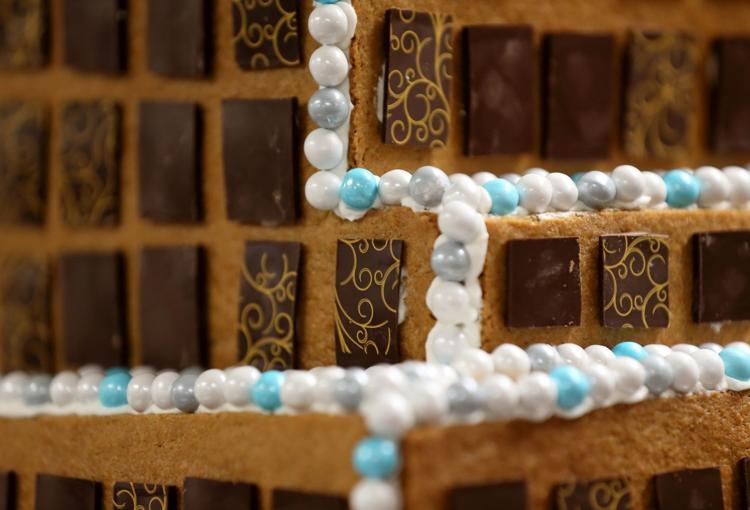 Chase Park Plaza Gingerbread houses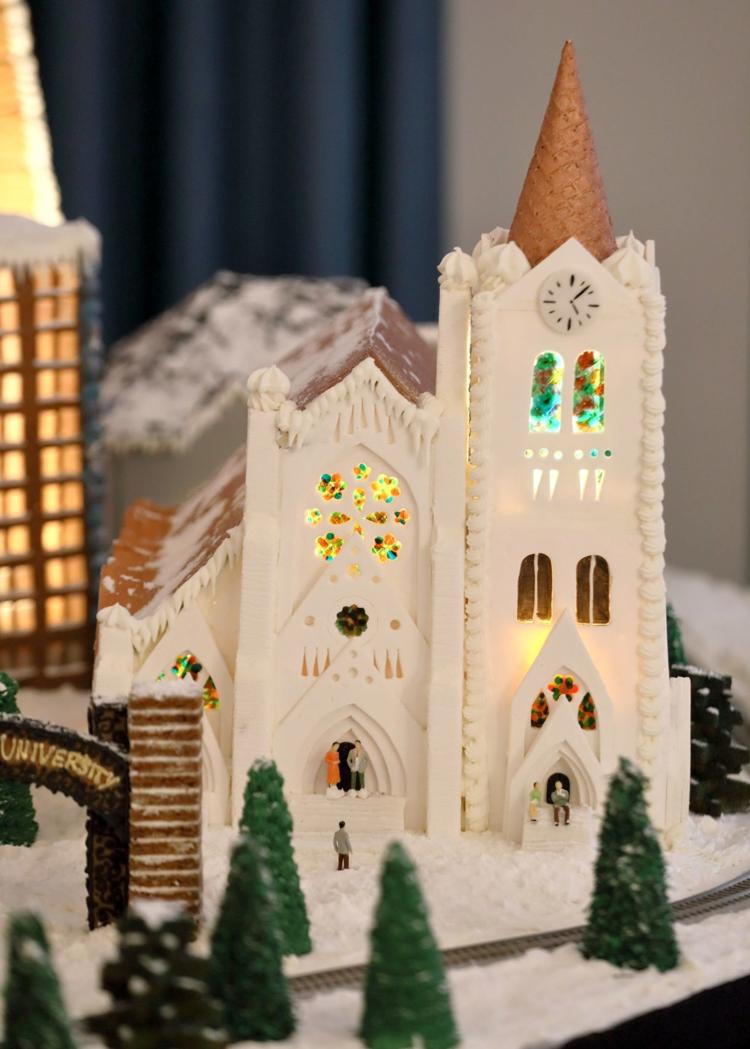 Chase Park Plaza Gingerbread houses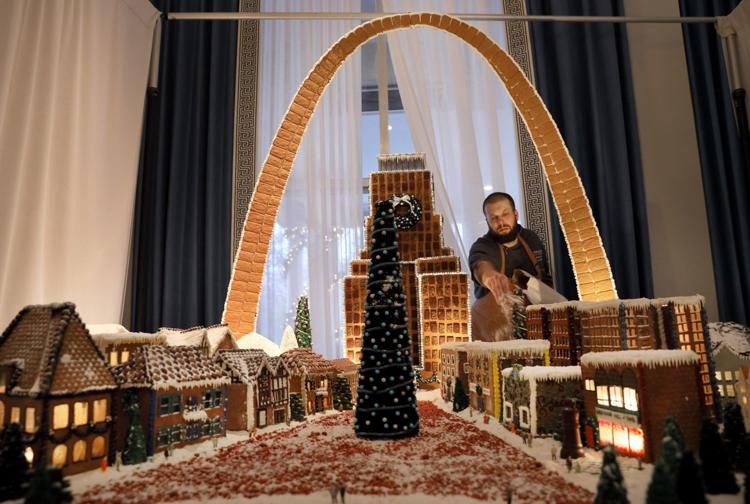 Chase Park Plaza Gingerbread houses