Let's hear it for the dads: 14 of our favorite pop-culture fathers
Fathers in movies, books and TV can range from heroes to goofballs to menaces. This Father's Day, we want to focus, of course, on the best of the best. The guys who defeat evil, protect the innocent, change the world.
Some of the most popular fictional dads have been people like Atticus Finch in "To Kill a Mockingbird." Moral, hardworking, heroic. Problem is, although he obviously loves Scout and Jem and is a great role model, who does most of the child rearing? It's Calpurnia, the family's black cook, who tends to Scout while the Southern lawyer is fighting for social justice.
Another popular literary dad is Mr. Bennet of "Pride and Prejudice." He supports the story's main character, Elizabeth, when she doesn't want to marry the insufferable Mr. Collins. His sense of humor is welcome, but he's not terribly supportive to his wife or his four other daughters. So is his love for his favorite enough to make him Dad of the Year?
The days of "Father Knows Best" may be past, but it turns out that some of our favorite dads still show traditional traits like devotion, stability and honesty. Nowadays, they may also know how to braid hair or laugh at their own dad jokes. Changing the world is just a bonus.
Here are some of the dads who are setting an example.
Phil Dunphy, 'Modern Family'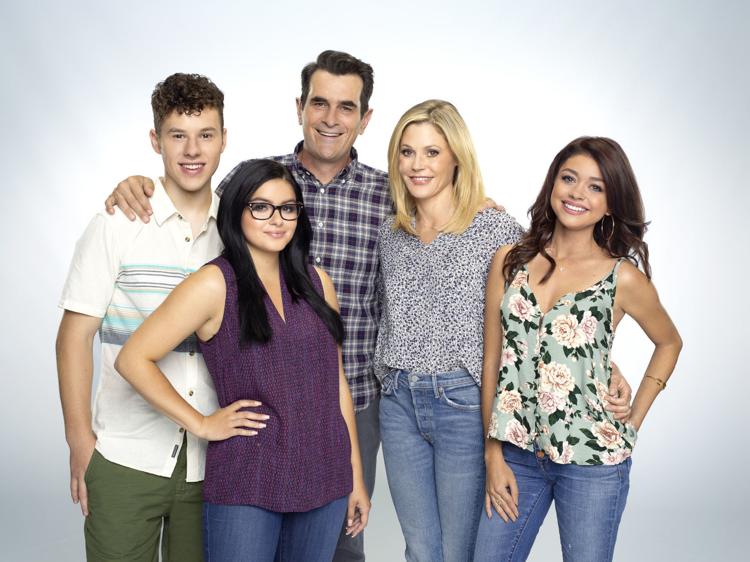 He's pretty much just a big kid who loves magic, the trampoline, and adopting alpacas and duck families. He's funny and enthusiastic, and he always puts his family first. He teaches his kids lessons about compassion and hope and not taking family for granted. "Everybody's afraid of something, right? Heights, clowns, tight spaces. Those are things you get over, but then there's our children. Will they fit in? Will they be safe? Those are fears you never get past. Sometimes all you can do is take a deep breath, pull them close, and hope for the best." Sure he makes mistakes, often goofy ones, but he admits it with a lesson for everyone, which makes Phil — and the actor who plays him, Ty Burrell — completely endearing. By Amy Bertrand
Silo and Roy, 'And Tango Makes Three'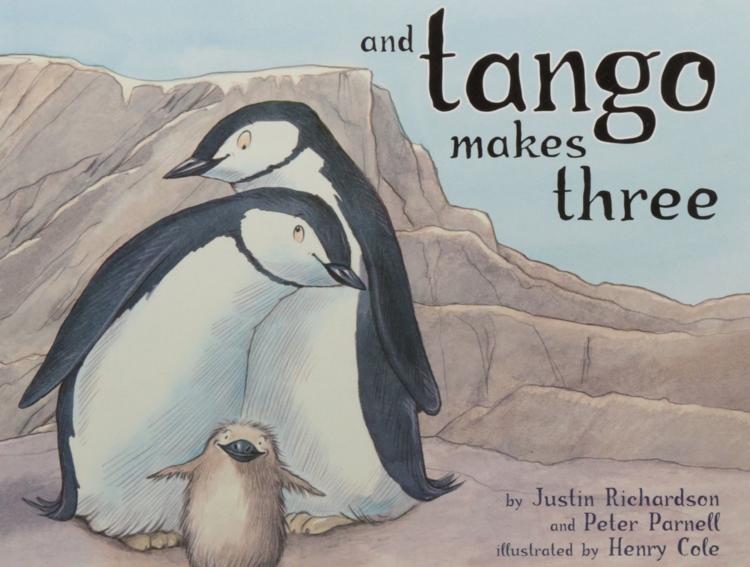 Silo and Roy, a penguin pair based on real ones at the Central Park Zoo, must be among the most determined fathers-to-be in any story. Their fathering instinct is so strong that they sit on a rock, trying to hatch it. When a zookeeper gives them an actual fertilized egg, they hatch and care for a chick the humans call Tango. This slight story (by Justin Richardson and Peter Parnell; illustrated by Henry Cole) of 32 pages, published in 2005, arguably should be included in landmarks of literature. Scientists debated whether animals could truly be called "gay," some parents demanded that libraries ban the book, while others found it an easy way to talk to their own chicks about different kinds of families. Forget arguing about Roy and Silo's fitness as a model same-sex couple (in real life they eventually separated, alas): No one can dispute the essential heart of this story — the most important traits for fathers are dedication and love. By Jane Henderson
Randall Pearson, 'This Is Us'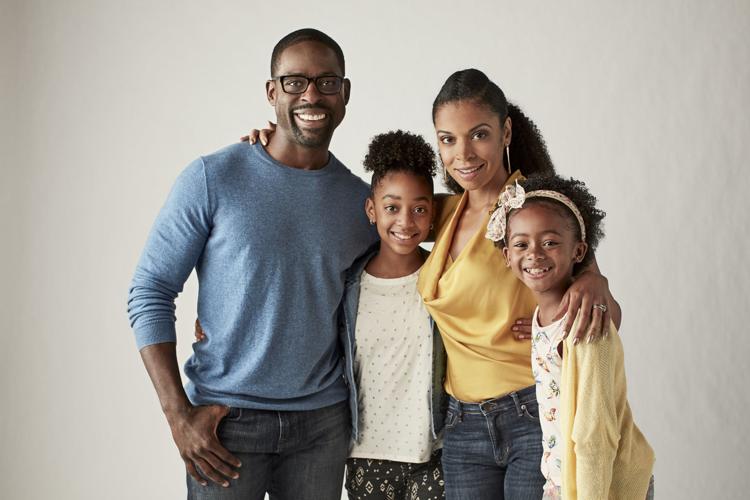 For decades, Cliff Huxtable was a gold standard of TV fathers. That the character is African American was icing on the cake; network TV doesn't feature many black fathers in leading roles. But the off-screen actions of Bill Cosby have change the way we view Dr. Huxtable. Enter Randall Pearson (portrayed by St. Louis' own Emmy-winning Sterling K. Brown) from NBC's "This Is Us." Over three seasons and counting, Randall has been through some things including a nervous breakdown, quitting a high-paying job and finding the father who abandoned him at birth, only to watch him die. His marriage to Beth has taken its hits, especially when he successfully ran for office. But through it all, Randall has never failed his two girls — which later became three, after adopting a teenage girl. He's lovable, strong, funny, proud, understanding (usually), imperfect, authentically black and a true father for the times. By Kevin C. Johnson
Mufasa, 'The Lion King'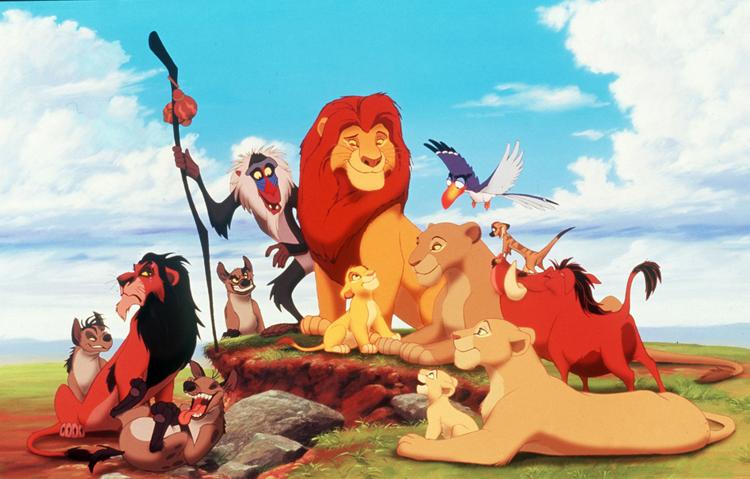 With endless love and encouragement for his son, Mufasa is a king among dads. Disney's stage and film lion (voiced by James Earl Jones in both the 1994 animated film and in an upcoming computer-animated remake) is committed to teaching his son, Simba: He gives a pouncing lesson, explains the "circle of life" and gently describes the role of a king. When Mufasa's malicious brother, Scar, sets off a wildebeest stampede to charge at Simba, Mufasa saves his son's life by sacrificing his own. Yet Mufasa's sage advice and protection live on when Simba sees his father in a reflection reminding him to "remember who you are," inspiring him to return to the Pride Lands and assume his place as king. By Kayla Steinberg
Rafael Solano, 'Jane the Virgin'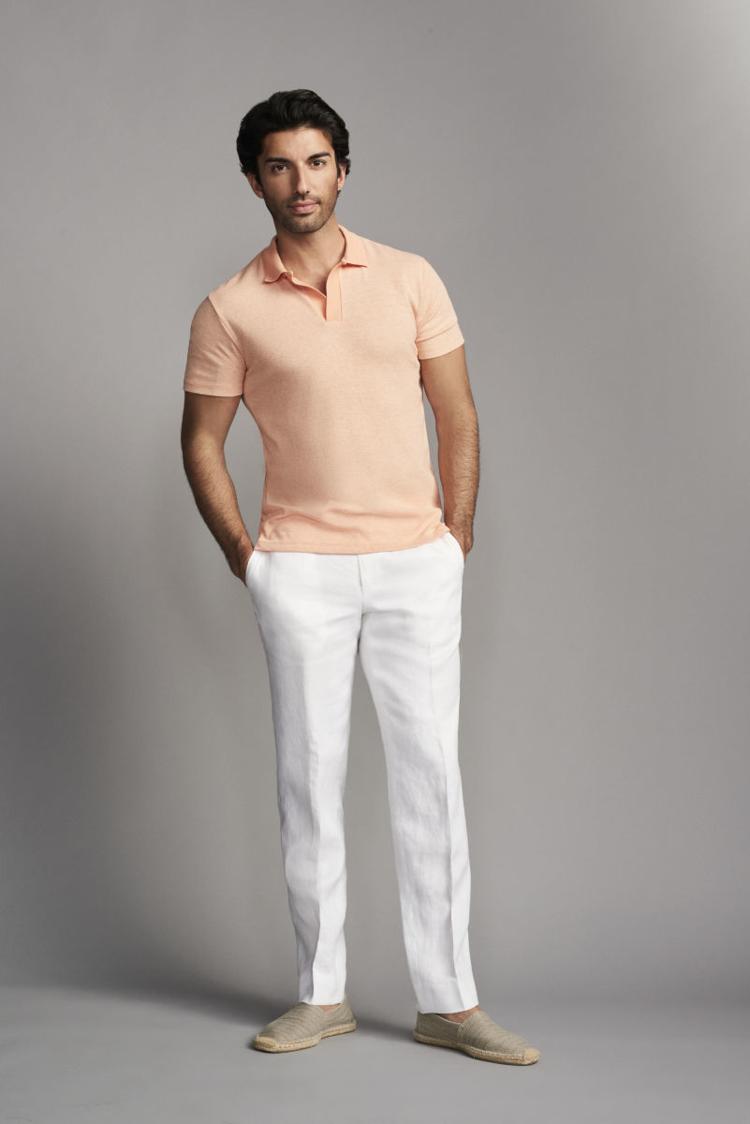 One of today's best TV representations of a father figure is that of Rafael Solano (Justin Baldoni) on the CW's "Jane the Virgin." He's unafraid to be himself and show his love for his three children. And he learns from many mistakes (including embezzlement) and is affected by the tragic backstory of his crime-lord mother and emotionally abusive father. Instead of running away from his past misgivings, he owns up to them and sets a great example for his children with the mantra that "life is not perfect." By Danielle Drake-Flam
Ted Kramer, 'Kramer vs. Kramer'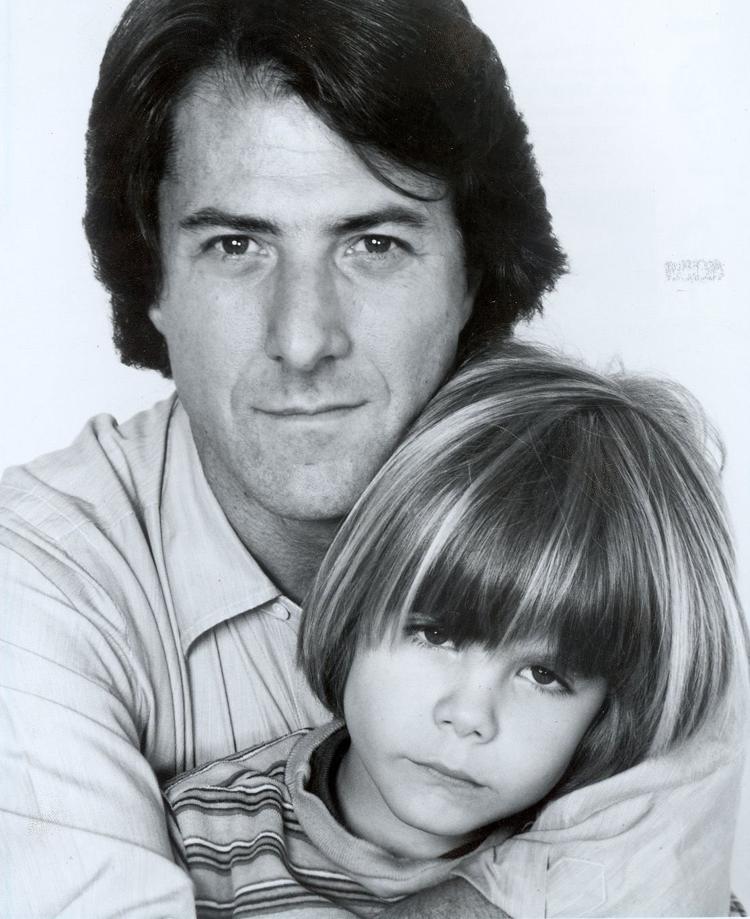 Ad exec Ted Kramer (Dustin Hoffman) starts out as the definition of a bad dad — far more concerned with business success than with family affairs. That oversight leads discontented wife Joanna (Meryl Streep) to take off in search of herself. That leaves their son, Billy (Justin Henry), with a single parent who's unprepared for his new responsibilities and a disaster at making French toast. But to Ted's credit, he's a quick study, and he successfully rearranges his priorities. Even his culinary skills improve. "Kramer vs. Kramer" (1979), whose story involves a custody battle, was released at a time when gender roles were in a state of transition. As the film ends, it's too late for Ted to be Joanna's husband. But he's grateful to be Billy's father. By Calvin Wilson
Clark Griswold, 'Vacation'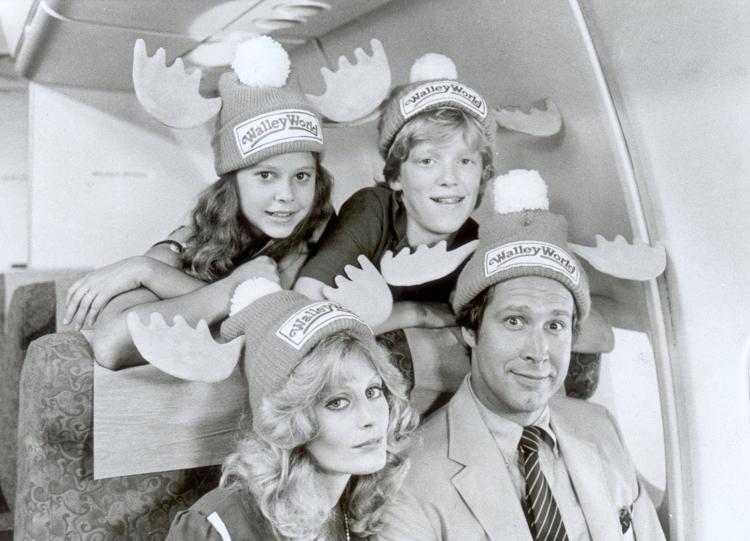 Ever the optimist, Clark Griswold always wanted the best for his family, even if it meant hijacking an amusement park, circling past Big Ben (and circling past Big Ben again) or getting the biggest Christmas tree for the living room ("Little full, lotta sap!"). Chevy Chase plays Griswold in the "Vacation" franchise: father of Rusty and Audrey, husband of Ellen and (in 2015 movie) grandfather of three. He's nostalgic and sappy, not without fault and, like so many real dads everywhere, oblivious that he's the butt of the joke. And we're fine with that. If your dad backed the car into Stonehenge, toppling the pieces like dominoes, you'd probably want him to just keep on driving, too. By Valerie Schremp Hahn
Alonzo Smith, 'Meet Me in St. Louis'
One of the most loving and lovably fallible fathers in all of cinema is Alonzo Smith in "Meet Me in St. Louis" (1944). Wonderfully played by Leon Ames, he thinks of himself as master of the house, though his plans are constantly stymied by his family. When the opportunity for a promotion arises in New York, naturally he assumes that his family will want to follow his wishes and move (it was 1904, after all). But when they say they would very much rather stay in St. Louis, he eventually puts aside his personal ambition in order to please the family he adores. By Daniel Neman
The Commendatore, 'Don Giovanni'
Good fathers are hard to find in opera; they tend to be overly concerned with respectability or with their offsprings' obedience. One could make a good case, though, for the noble Commendatore in Mozart's "Don Giovanni." When the notorious libertine Don Giovanni attempts to rape his daughter, Donna Anna, the Commendatore races to intercept him, then challenges and fights him for his daughter's honor. The father is murdered, but when Giovanni later jokingly invites the Commendatore's statue to dinner, it accepts and shows up. Don Giovanni is given one last chance to repent — and, when the evildoer refuses, it drags him down to hell. By Sarah Bryan Miller
Mike Brady, 'The Brady Bunch'
Mike Brady — aka Mr. Brady — was more than just a dream father. He also was a dream stepfather. As the story goes, he was raising three boys on his own when he met a lovely lady with three daughters (the youngest one in curls). The patriarch of the Brady Bunch knew right away that a happy wife meant a happy life. He won over his family with earnest lectures and kooky schemes to teach them life lessons. He was empathetic and a good listener, but also stern and uncompromising when he needed to be. He was even named "Father of the Year" by the local paper after Marcia submitted a winning essay. By Aisha Sultan
Dan Conner, 'Roseanne' and 'The Conners'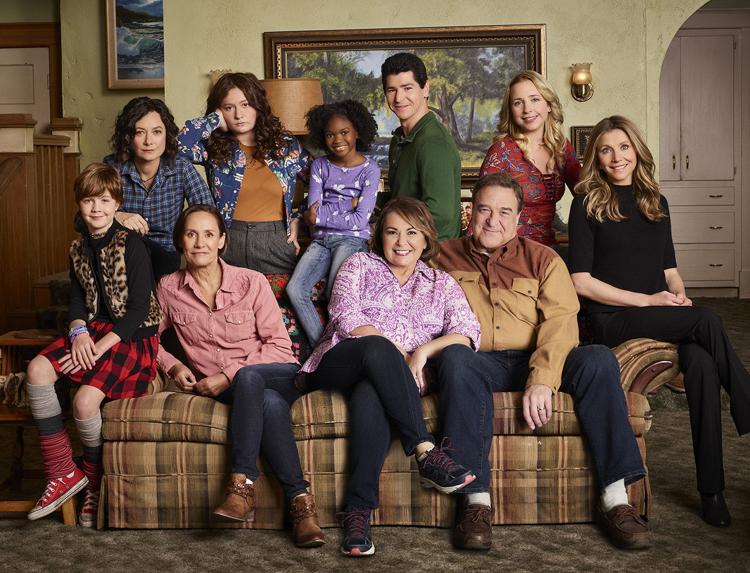 Life hasn't always been easy for the patriarch of the blue-collar Conner family, but Dan (portrayed by St. Louis' own John Goodman) has been a relatively calm presence while chaos swirls around him. Despite economic hardships and health scares — we're ignoring the Season 9 revelation that he had died in Season 8 — he consistently puts his family first, opening his home to grown children, grandchildren, in-laws and friends. And when it became his turn at single parenting, after the death of wife Roseanne in the recent reboot/spinoff "The Conners," Dan stepped up to provide emotional stability and guidance, especially to sister-in-law Jackie (Laurie Metcalf of Edwardsville). His fatherly garage advice is always available to those who need it. By Gabe Hartwig
Marlin, 'Finding Nemo'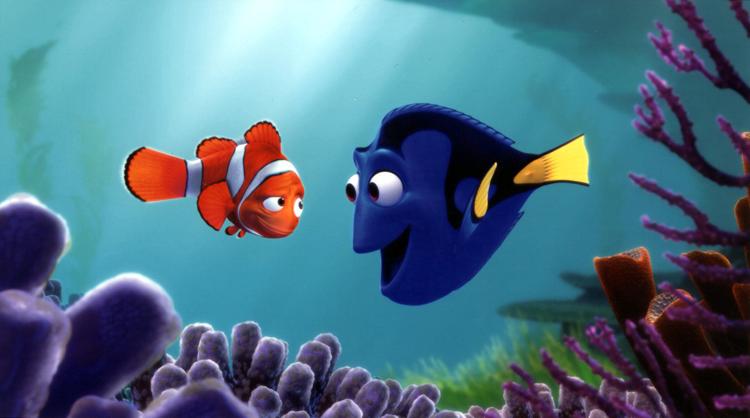 Marlin is a clownfish — a single, widowed dad of an only child. He fusses over Nemo and is overprotective, but he is one of the few dads who can say he swam across the ocean for his child. He's stung by jellyfish, nearly devoured by a shark and has to rely on a fish with short-term memory loss for help, but Marlin faces his fears and overcomes his anxieties about the open ocean to save his beloved son. Marlin learns his own lessons along the way. From Dory: "Well, you can't never let anything happen to him. Then nothing would ever happen to him." And from Crush, on how to know when his son was ready: "You never really know. But when they'll know, you'll know, you know?" By Norma Klingsick
Erik Blake, 'The Humans'
Erik Blake, the father in playwright Stephen Karam's "The Humans," is perhaps most notable for his sheer ordinariness. Erik is a 21st-century Everyman, forced to cope with an indifferent economy while struggling to uphold his responsibilities to his family. But the most interesting thing about him is his role in the comedy-drama's mystical conclusion. The set goes dark, and Erik is alone. Is he still alive, or has he made the transition to another realm? That ambiguity prompted spirited debate during the play's run at the Repertory Theatre of St. Louis last year. By Calvin Wilson