After a year of closings, cancellations, postponements and pivots, we reflect on how quickly everyday life changed. And as vaccines bring a dose of optimism, we look to the future for the arts and entertainment community in St. Louis.
How it started • The last of the Mardi Gras beads had been swept from Soulard streets in 2020. Musicians practiced their reels and tuned their guitars for the upcoming Missouri River Irish Festival in St. Charles and Cinco de Mayo on Cherokee Street. But in early March, one by one, planners canceled or postponed long-organized St. Patrick's Day parades in St. Louis, Dogtown, Belleville, Cottleville and Waterloo. And as they canceled events, festival organizers looked ahead at an uncertain year.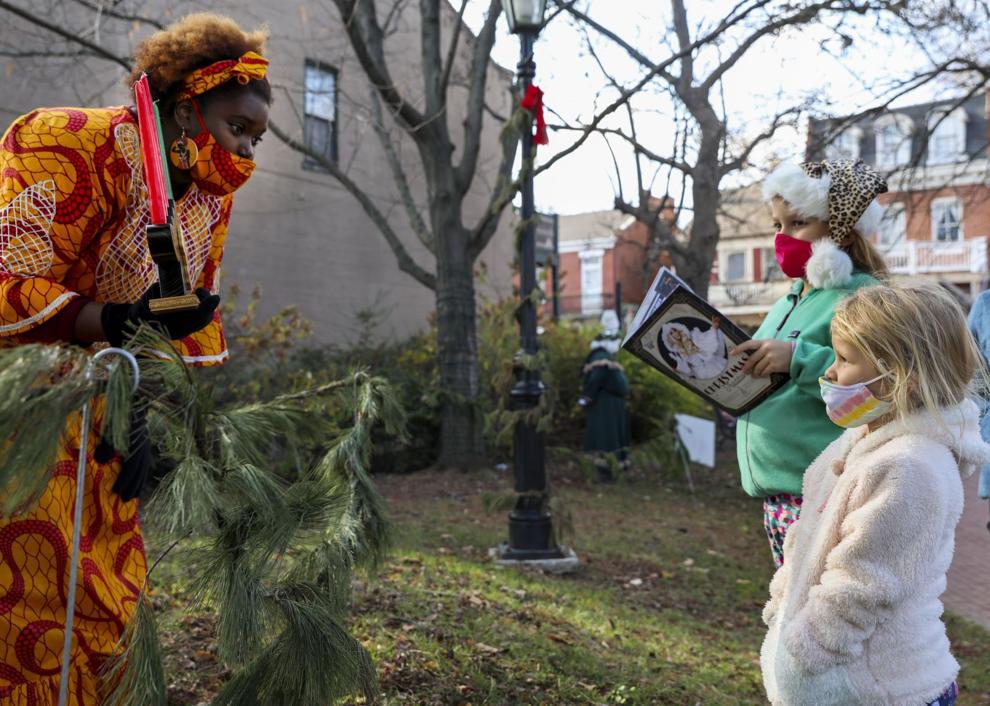 How it's going • As with many festivals and celebrations, volunteers plan all year for Soulard Mardi Gras. When COVID-19 infections continued to surge last summer, they knew they'd have to think of different ways to party.
"You can't turn this tanker on a dime," said Mack Bradley, president of the Mardi Gras Foundation. "We've got an army of volunteers who do a lot of things, and it requires a tremendous amount of coordination."
This year's Mardi Gras celebrations turned virtual and socially distant, from a smaller Weiner Dog Derby streamed on Facebook to a drive-thru Taste of Soulard to ticketed reservations at restaurants for smaller crowds.
"Like everybody else, we totally made all this up as we went along," Bradley said.
Some fairs and festivals in the area could go on this year in areas with looser restrictions, such as St. Charles County. St. Charles was able to host the Halloween Legends & Lanterns and Christmas Traditions events on Main Street, outfitting costumed characters with masks and encouraging social distancing.
Organizers of the Earth Day Festival in Forest Park canceled last April's event and quickly put together about 80 online presentations. They knew there would be less appetite to repeat the same thing this year.
They followed vaccine news closely in the fall, knowing that would steer plans for this year, said earthday365 director Jessica Watson. "If we can't even have the city tell us we can have a permit for an outdoor festival — we're capped at 150 — I can't pitch it to sponsors. I can't have contracts," she said.
The group's Earth Day plans in April include a combination of online events, take-home kits and opportunities to volunteer, such as neighborhood trash clean-ups.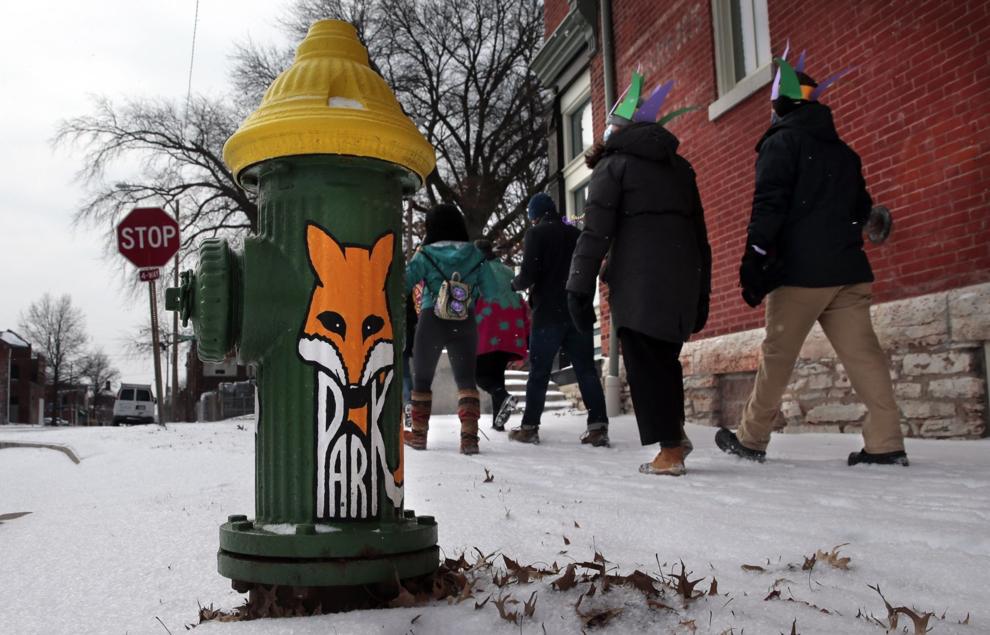 Where it's headed • Since it takes months to plan a festival, and vaccine news changes daily, plans for summer festivals remain uncertain. Some innovations from last year will stick, such as the Pride Care-A-Van organized by Tower Grove Pride and other groups that had to cancel festivals in Tower Grove Park and elsewhere. A trail of colorfully decorated vehicles will still honk through city streets, regardless of whether the park festival goes on, organizers say.
Fair St. Louis, which would have celebrated its 40th year in 2020, will make a decision in April about this year's July Fourth celebration. David Estes, general chairman of the festival, said organizers talk constantly with city officials. In years past, obstacles for Fair St. Louis have involved Mississippi River floodwater or construction at Gateway Arch National Park, he points out.
Last year's canceled fair gave way to a virtual celebration and gifting PPE and meals to essential workers. This year, even with restrictions, organizers hope to provide a celebration that St. Louisans can get excited about.
"We think St. Louis is ready for a party," Estes said. "There are many who might feel, 'well, maybe, I don't know.' And even though we might be ready for a party, are we going to be allowed to have a party?"
---
A look back at 40 years of Mardi Gras in St. Louis