It may seem daunting to stand in the middle of downtown St. Louis and imagine more than 250 years of history.
Over the years, do-gooders and history buffs have done their part to help. They've placed dozens of informational plaques in and around downtown. Some are more obvious than others. Plaques at Gateway Arch National Park tell the riverfront's story. Plaques embedded in the sidewalks surrounding Busch Stadium tell of great baseball moments.
Plaques at the Old Courthouse note it as the place where slaves Dred and Harriet Scott filed suit for their freedom in 1846 and where Joseph Pulitzer bought the St. Louis Dispatch at a public auction in 1878.
Just west at Kiener Plaza, an engraved marker notes it as the start of the first trail heading west: the Boone's Lick Trail, or the St. Charles Rock Road, which in a roundabout way is where the country's interstate system started.
When you're finished taking this virtual tour of historic spots, consider an actual stroll downtown, because you will probably discover more. 
Chief Pontiac is buried here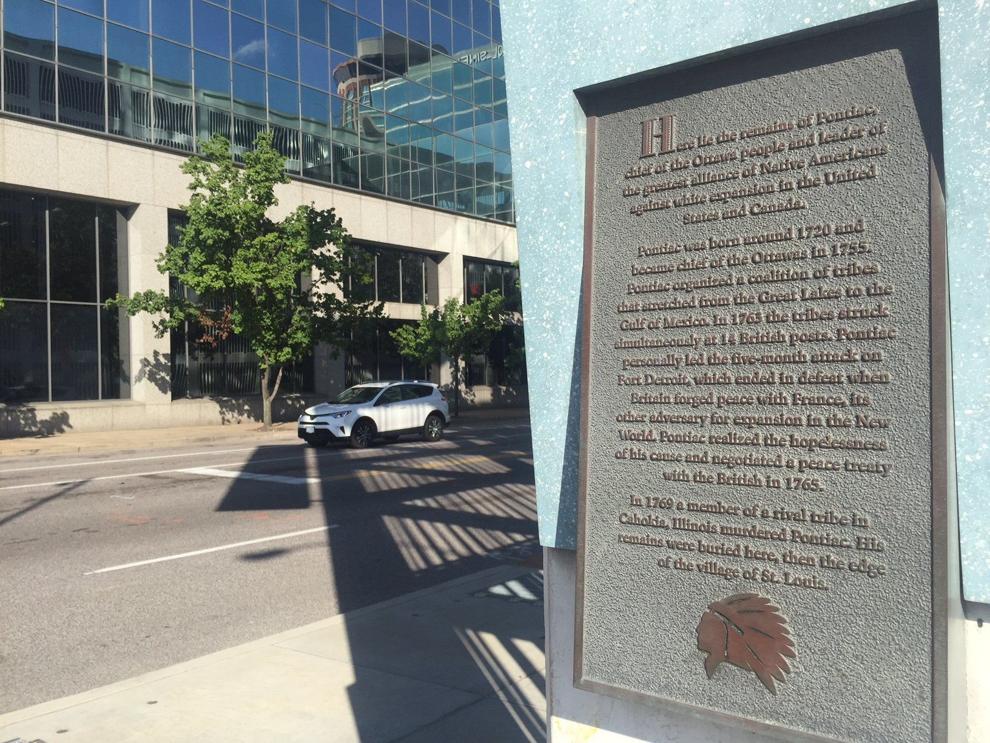 The Mississippi River flooded into history here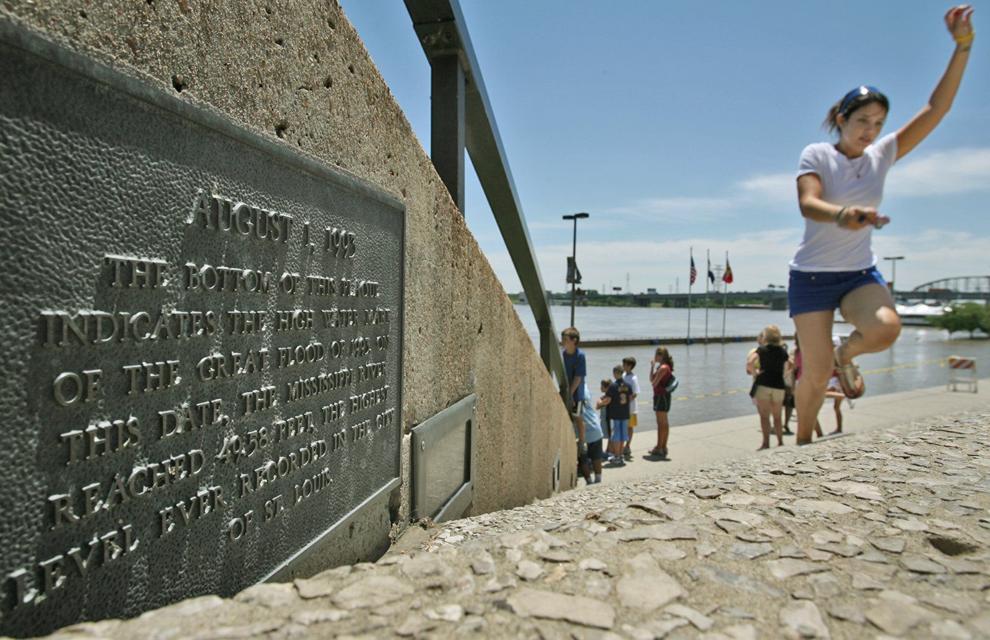 William Clark died here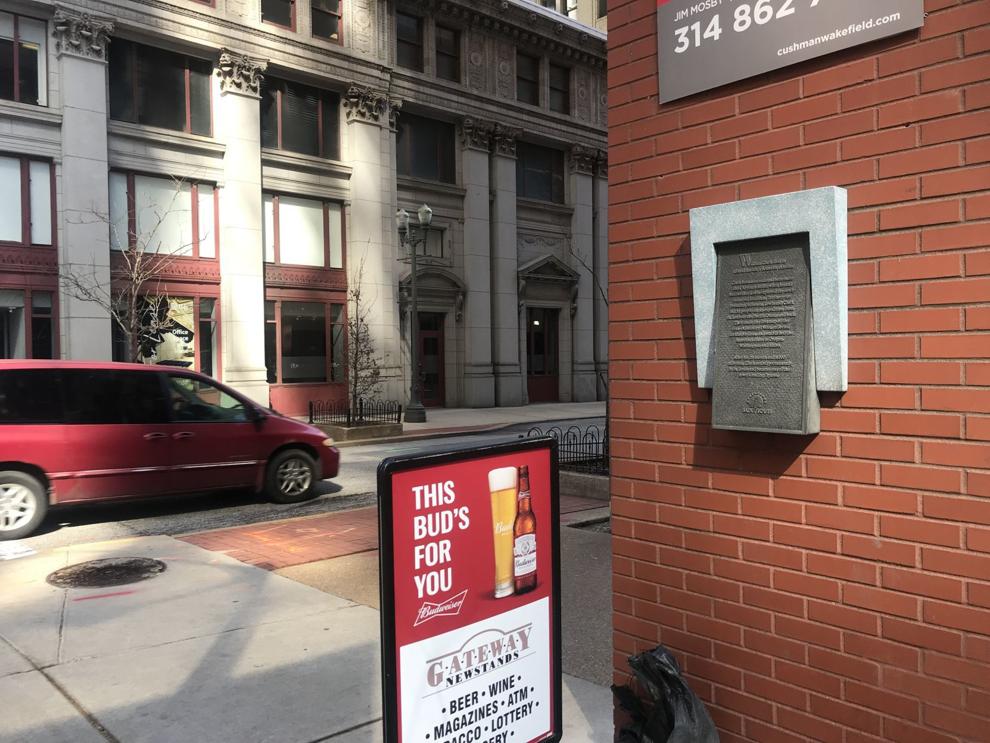 A Vatican-sanctioned miracle happened here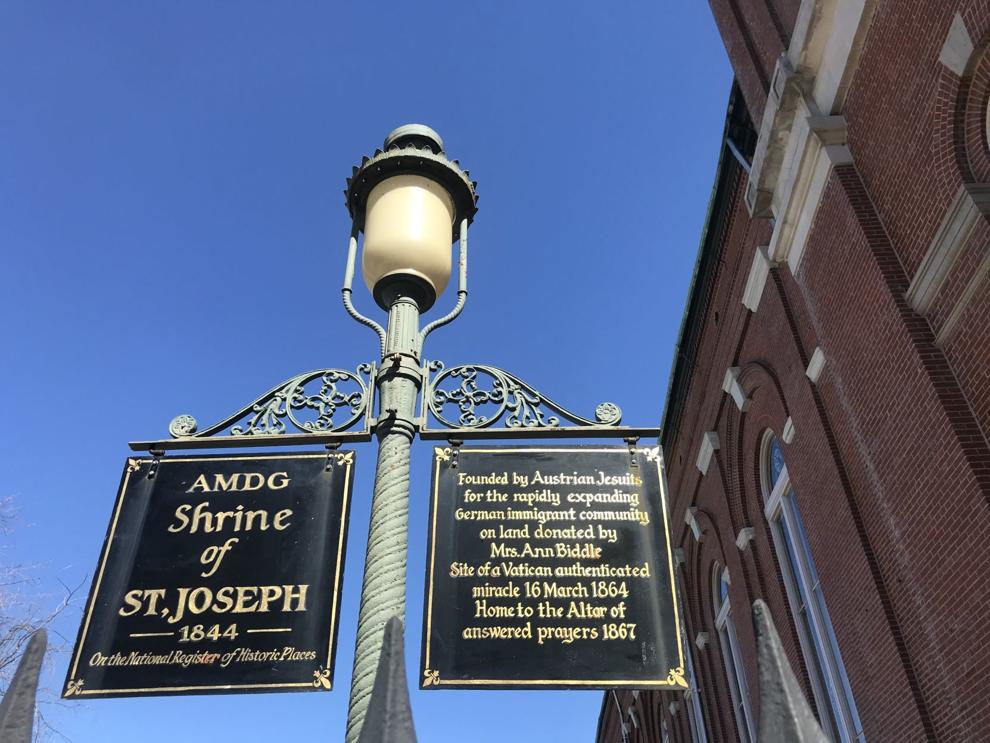 Abraham Lincoln slept here
The American Legion was born here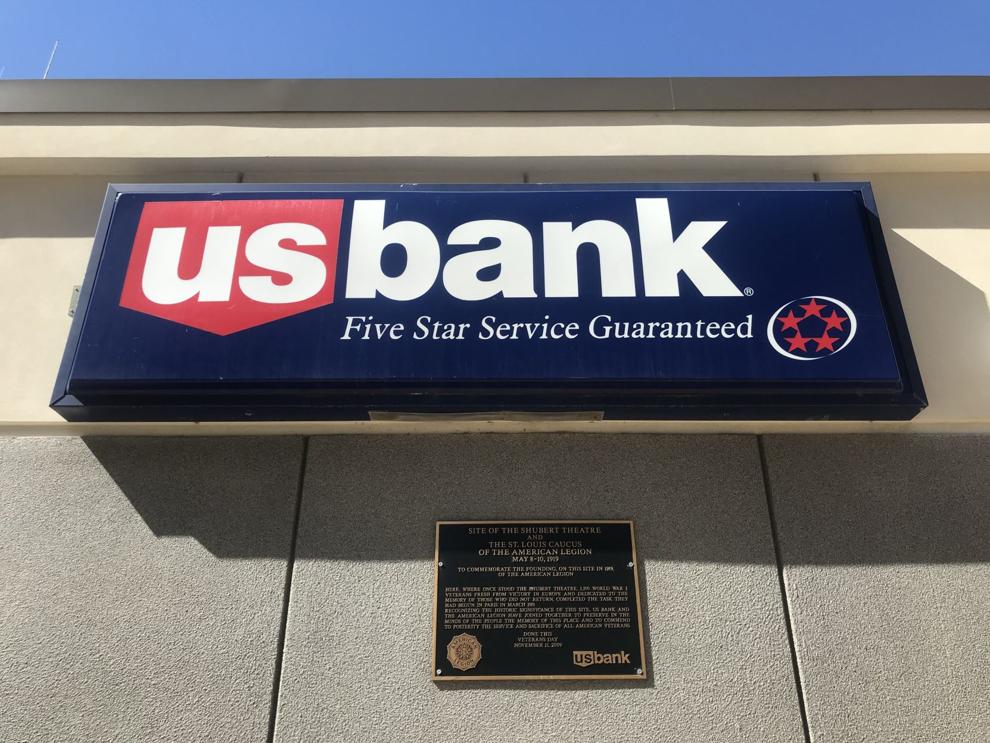 The American Legion was born near here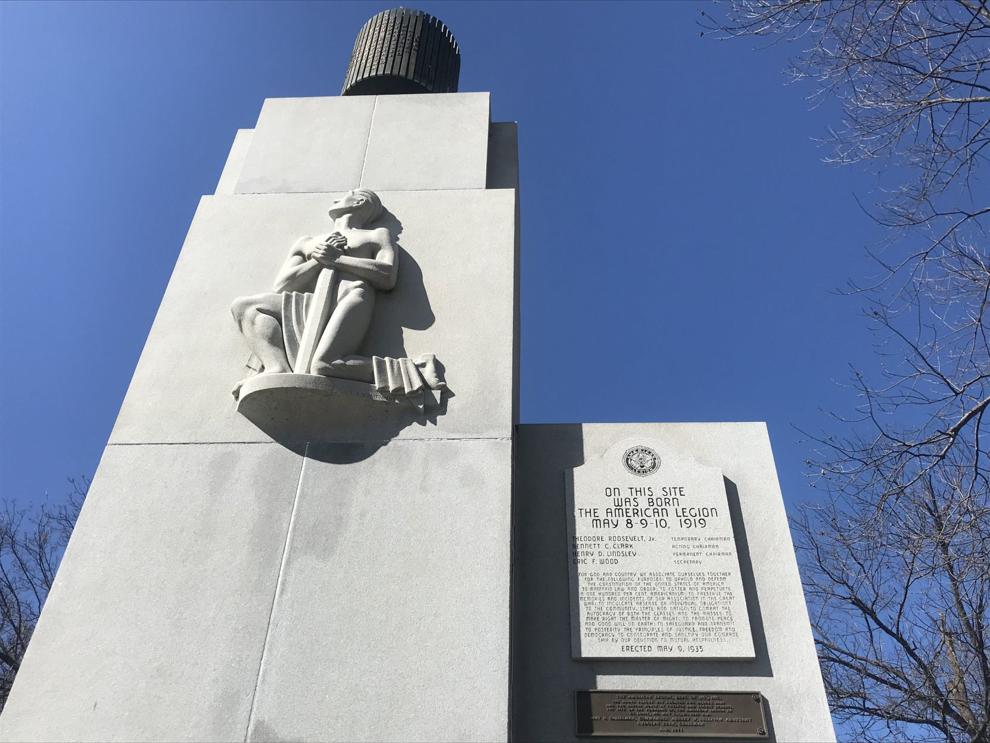 A fort and watchtower stood here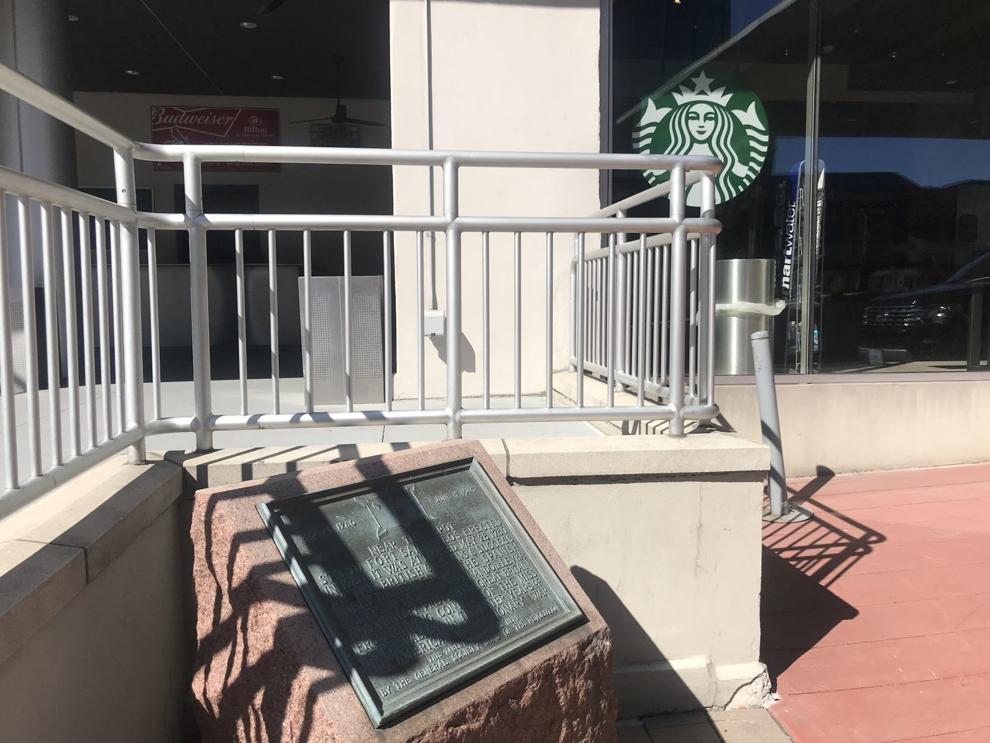 The First Legislature of Missouri first met here 200 years ago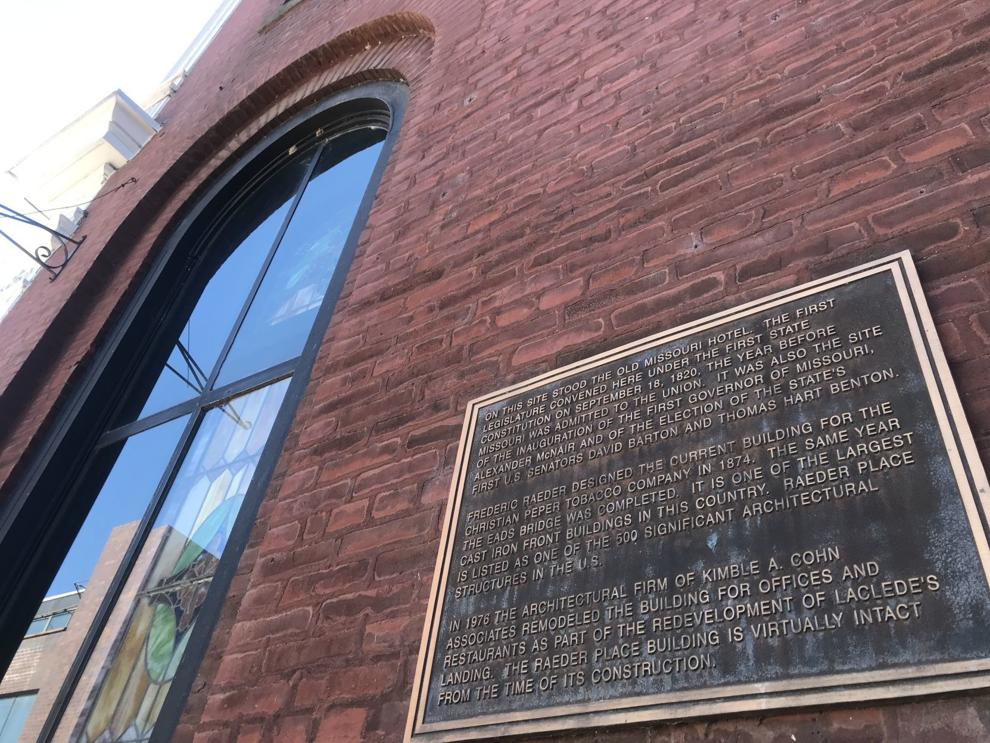 A cocktail was invented here, and Lincoln and Dickens also slept here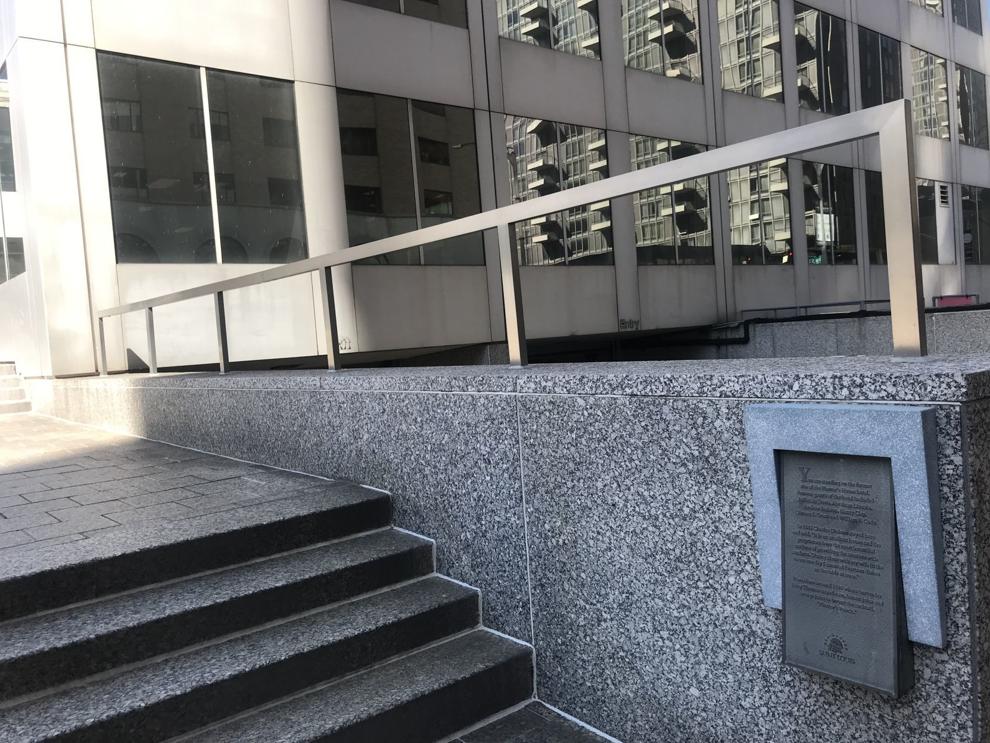 Washington University once stood here