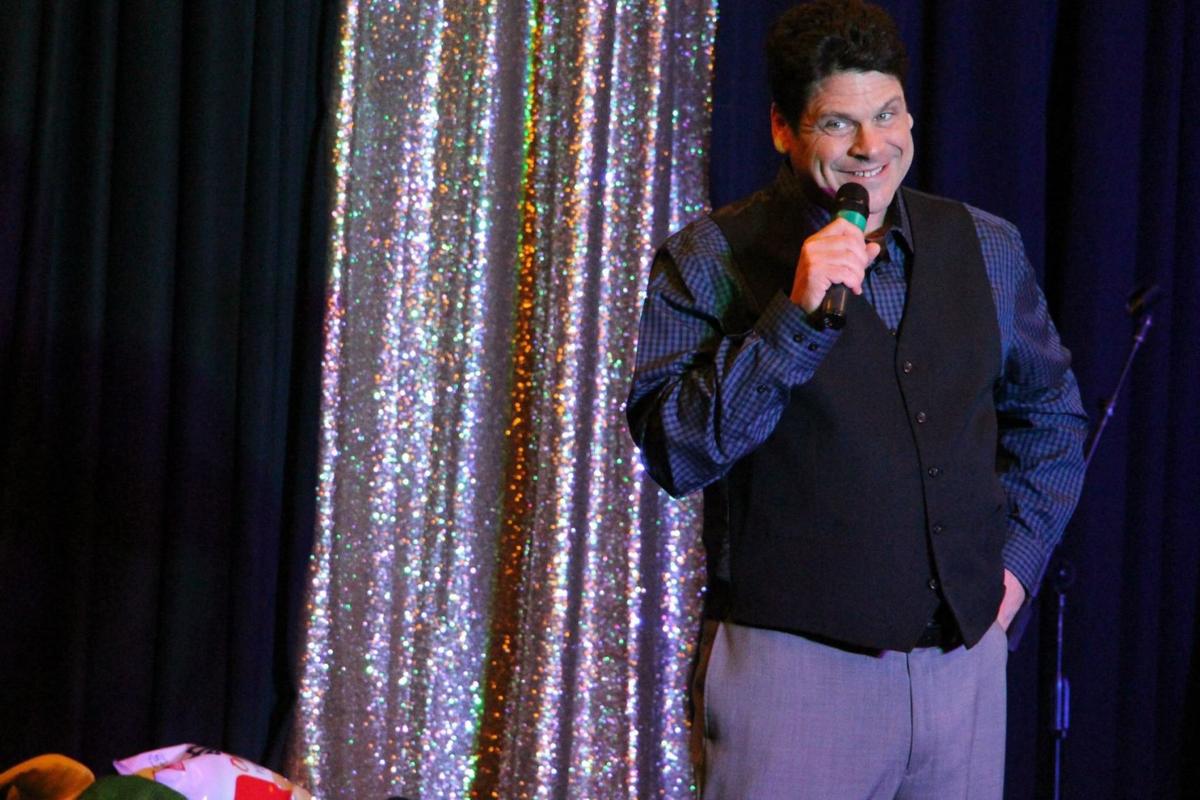 There are thousands of fundraising runs across the country every year. There are not many, however, that immediately flow into a two-day festival of bratwurst, beer and stand-up comedy.
The rare event that checks all those boxes will happen this weekend in Scheve Park in Mascoutah with the Hero Run and Braktoberfest.
The pair of events, which raise money for Fairview Heights-based nonprofit Climb for PTSD, began as a simple charity fun run supporting veterans and first responders. This year it expands to a full-blown weekend of festivities, which will include more than 20 vendors and carnival rides at the bratwurst festival and will culminate with a show featuring longtime comedy writer Bernadette Luckett, Iraq War veteran-turned-comedian Joe Kashnow and Marc Price of the beloved 1980s sitcom "Family Ties."
Price — best known for playing Skippy, friend to Michael J. Fox's character, Alex P. Keaton — has spent much of his recent career performing comedy for charity. He performed at a Climb for PTSD fundraiser in 2015 at the now-defunct Hey Guys Comedy Club in Fairview Heights.
Price remained in contact with Climb for PTSD executive director Linas Grybinas and was eager to help out when plans began forming to expand the group's charity run into a weekend-long event.
"We had a really good time that night, it was a great show and when he said he wanted to add entertainment to this event, which he's been doing for so many years, I offered to help out, and we looked at possible other acts," Price says.
That research led Price to "Comedy Warriors," a documentary in which six wounded veterans participate in an intensive stand-up workshop with the likes of Lewis Black and Bob Saget. The event organizers decided to incorporate a screening of the film, and Price contacted Army veteran Joe Kashnow, one of the stars who went on to become a comic, to perform.
"I got called by Marc Price, and he said, 'We have this gig; do you want to be part of it?' And I said, 'You want to pay me to tell jokes to people onstage? I'm in,'" Kashnow says with a laugh.
Beyond simply being another stand-up gig, however, Kashnow says he is excited that the show will also contribute to a cause.
"This is a show where we're going out and we're actually doing something," he says. "We're raising money for a program, which is one of my more favorite types of ways to do comedy — when it's more than just going out and being entertained."
The cause is also personal for Kashnow, who lost a leg in Iraq in 2003 and still deals with symptoms of post-traumatic stress disorder.
"PTSD is something I struggled with and from a certain point of view still struggle with," he says. "Because in a way … PTSD is very similar to alcoholism and diabetes in that it's something you just have and you have to stay on top of."
As for Price, the personal connection is through his father, Al Bernie, who was a fixture on the New York stand-up circuit .
"My dad was over with Mickey Rooney during World War II and performed for the troops in some very dangerous places and was very brave and really did his part with that," he says. "I've always wanted to do the same."
Most of all, Price says, he is excited to headline an event he hopes will both entertain and serve some good.
"It's all about the fun and the funny and the laughter and the love, and the money that comes from the tickets goes to the good cause," he says. "So it's a win-win."
What Hero Run and Braktoberfest • When 8 a.m.-11 p.m. Saturday, noon-6 p.m. Sunday, comedy show at 1 p.m. Sunday • Where Scheve Park, Harnett Street and Harper Road, Mascoutah • How much $35 for fun run, $50 for half-marathon, $15 for comedy show • More info climbforptsd.org
Jon Lewis • 314-340-8104
@jlewis5211 on Twitter