With the coronavirus pandemic putting the brakes on running in groups, GO! St. Louis president Mona Vespa knew one thing for sure: She didn't want to only host virtual races.
Vespa and GO! St. Louis, a nonprofit known for its annual marathon and other running events, had already organized plenty of virtual events. In March, after the coronavirus outbreak, the group shifted its 20,000-person marathon weekend online. Like many running organizations, it encouraged participants to complete the distances on their own, log their times and receive a medal in the mail.
But Vespa has noticed people losing interest in online runs. What is a race without crowds of people to run with? What is a race without fans clanking cowbells from the sidelines? What is a race without a course?
"There are only so many virtual races you can run," Vespa says.
As a result, Vespa teamed up with Great Rivers Greenway to find an alternative. They came up with the inaugural GO! St. Louis Summer Passport Challenge, a summer-long event that invites participants to explore local trails.
Unlike the usual 5K or marathon, the Summer Passport Challenge isn't a race. Participants don't even have to run. In order to complete the challenge, all they have to do is visit 10 of the 15 listed trails. It doesn't matter if they bike, ride or walk the trails. It doesn't matter if they run 15 miles or walk 3.
"It's the visits that count!" the GO! St. Louis website explains.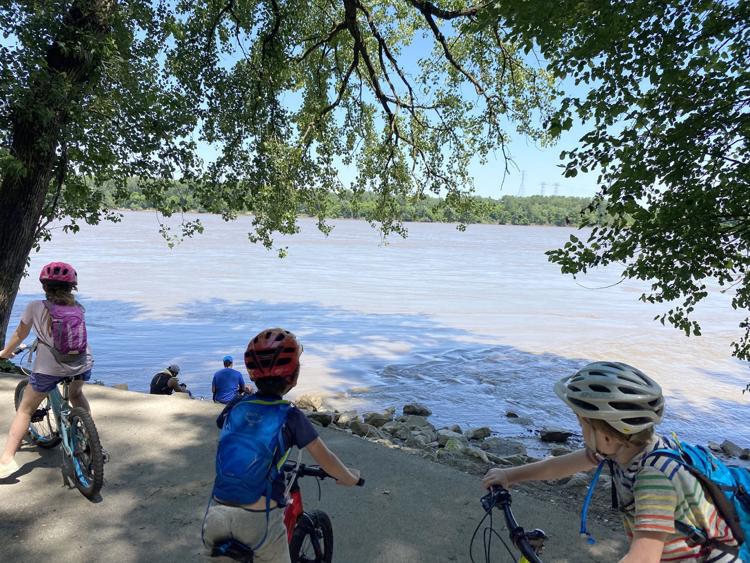 "So many people are looking for a way to get fresh air and exercise," says Emma Klues, vice president of communications and outreach for Great Rivers Greenway. "A lot of people feel stuck. … Nature is still moving."
The main goal, Vespa says, is to expose people to new parts of St. Louis.
"What I've noticed personally and professionally is that people just tend to run in their own little area and not travel outside of it," she says.
Each of the 15 greenway paths listed is connected to a nearby nonprofit. This way, participants not only can travel to new parts of the city, Vespa says, but they can learn about local initiatives taking place in those communities.
St. Vincent Greenway, for example, is paired with Beyond Housing, a north St. Louis County organization that focuses on wide-ranging community-based improvements. Meramec Greenway near Ellisville is tied to the World Bird Sanctuary.
Thanks to GRG, which touts 128 miles of trails, these 15 trails stretch across the entire area. They go as far south as the Mississippi Greenway in Cliff Cave Park and as far north as the Sunset Greenway in Florissant. One even reaches Dardenne Greenway near O'Fallon, Missouri.
For the Summer Passport Challenge, the organizers selected a diverse group of trails that varied in scenery ("We have some from super-urban to ... all woodlands," Vespa says) and feature easy accessibility parking.
Despite being an avid runner, Vespa had only visited a third of the 15 trails. She found herself mesmerized by the variety of trails around St. Louis that she hadn't known about, such as the St. Vincent Greenway, which is just 10 minutes from her house.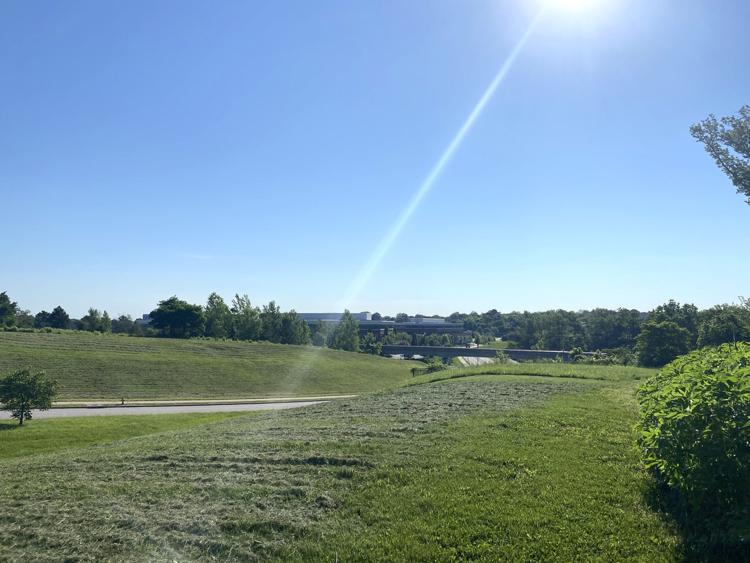 When Great Rivers Greenway staff members suggested it as an option for the challenge, Vespa tested it by running alongside her three grade-school children as they biked.
"I use them as my guinea pigs," she says.
They started in the peaceful, secluded woods, before turning into a residential neighborhood. They finished by weaving through the spacious University of Missouri-St. Louis campus.
It was a "gorgeous" trail, Vespa says. She couldn't believe it had been hidden in her backyard this whole time.
And that is just the goal of the challenge. It's not about running the fastest mile or finishing the passport first.
"It's about going out and experiencing new places," Vespa says.
What GO! St. Louis Summer Passport Challenge • When Through mid-August • How much $45 for adults; $25 for kids 12 and under • More info gostlouis.org
Stay up-to-date on what's happening
Receive the latest in local entertainment news in your inbox weekly!