9 ways to celebrate Valentine's Day St. Louis-style
Dinner is a classic go-to for a romantic outing, which means snagging a table on Valentine's Day at your favorite special-occasion restaurant could be tricky.
So consider an alternative. St. Louis has plenty of quirky date spots for couples seeking a little romance all day long.
By Elena Quinones, St. Louis Post-Dispatch
Watch the sunrise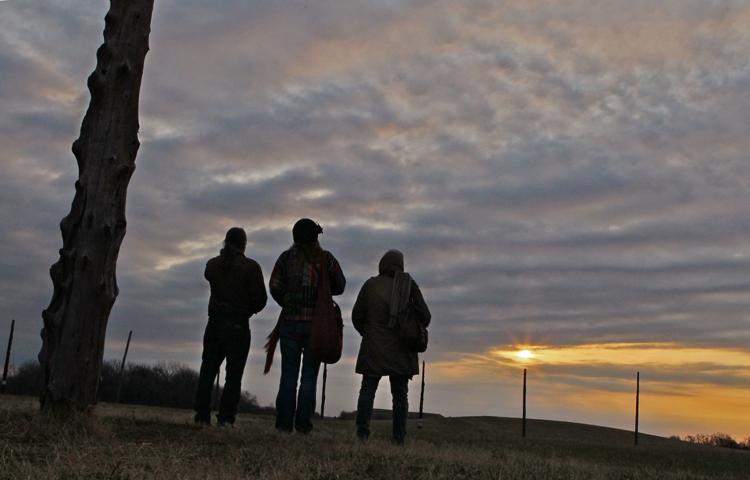 Bundle up, because this one is an outdoor adventure. Start the day at Cahokia Mounds to watch the sunrise with your valentine. Bonus romance points for couples who take the time to learn and appreciate the history of Cahokia together.
When Dawn to dusk • Where Cahokia Mounds State Historic Site, 30 Ramey Street, Collinsville • How much Free but donations suggested • More info 618-346-5160; cahokiamounds.org
Have an indoor picnic
Just because Valentine's Day happens to be in winter doesn't mean a picnic is off the table — so to speak. Spread a blanket, light a few candles and pop the bubbly for an indoor picnic. Order delivery from an endless selection of local restaurants — thanks to delivery apps such as Postmates and Grubhub.
Get your body moving
Get close to your partner at a tandem yoga practice at TruFusion. Instructor Kim Winn leads a session that will strengthen your body and your relationship.
When 6 p.m. Thursday • Where TruFusion, 7447 Forsyth Boulevard • How much $30 per pair • More info 314-597-1177; trufusion.com
Stop and smell the orchids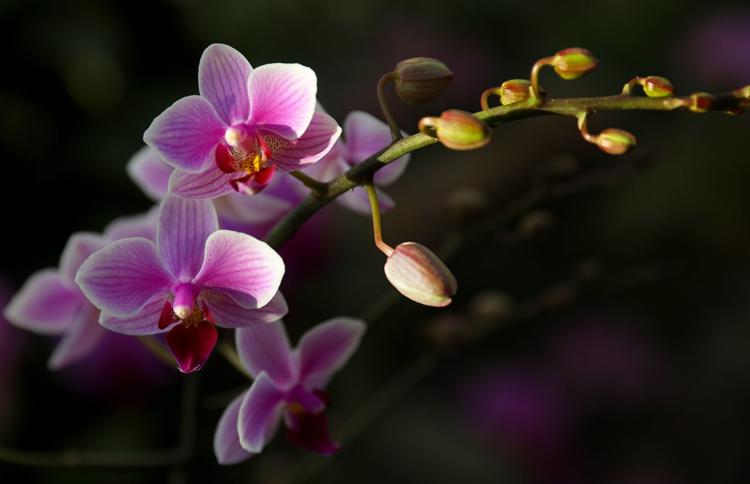 A romantic destination year-round, the Missouri Botanical Garden is sure to stun with its Valentine's Day-themed Orchid Nights event. Check out the annual Orchid Show, lighted for the nighttime event, and enjoy live music, cocktails and small bites. The Orchid Show runs through March 24, with Orchid Nights on Thursdays through March 7.
When 6-8 p.m. Thursday; regular hours are 9 a.m.-5 p.m. • Where Missouri Botanical Garden, 4344 Shaw Boulevard • How much $20, $15 for members (regular admission is $14, free for members) • More info 314-577-5100; mobot.org
Enjoy a play date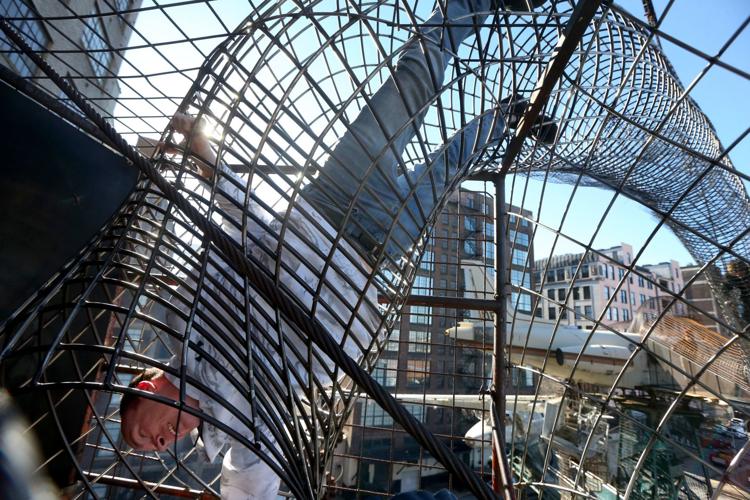 Let your inner child roam free at City Museum, downtown's indoor amusement park that's open rain or shine. Spend the day exploring art and architecture, climbing through caves and slipping down slides. Sit down for a bite to eat at Samwiches in the City, or have a drink at Cabin Inn.
When 9 a.m.-5 p.m. Wednesday-Thursday, 9 a.m.-midnight Friday-Saturday, 11 a.m.-5 p.m. Sunday • Where City Museum, 750 North 16th Street • How much $14 ($12 after 5 p.m. Friday-Saturday) • More info 314-231-2489; citymuseum.org
Go stargazing indoors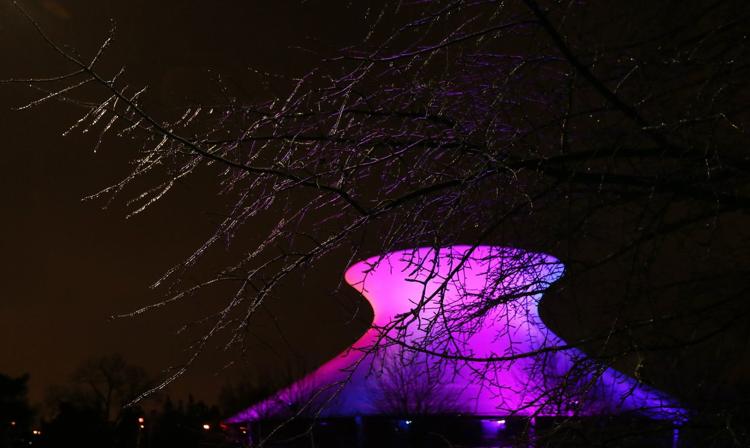 Channel your inner Ross and Rachel with a visit to the James S. McDonnell Planetarium at the St. Louis Science Center. Outside food and drinks are not allowed — leave the juice box at home — but you can grab a snack at EZ Pizza or Science Café after you gaze at the simulated sky.
When Shows are hourly on the half-hour; hours are 9:30 a.m.-4:30 p.m. Monday-Saturday, 11 a.m.-4:30 p.m. Sunday • Where James S. McDonnell Planetarium, St. Louis Science Center, 5050 Oakland Avenue • How much $5-$6, free for members; science center admission is free • More info 314-289-4400; slsc.org
Sing a love song
Sing about your feelings at Blueberry Hill in the Delmar Loop. KJ Sheel invites patrons to wail their favorite songs about love and break-ups as a Valentine's Day celebration — or anti-celebration, if you prefer.
When 8 p.m. Thursday • Where Elvis Room at Blueberry Hill, 6504 Delmar Boulevard, University City • How much Free • More info 314-727-4444; blueberryhill.com
Shop for a meal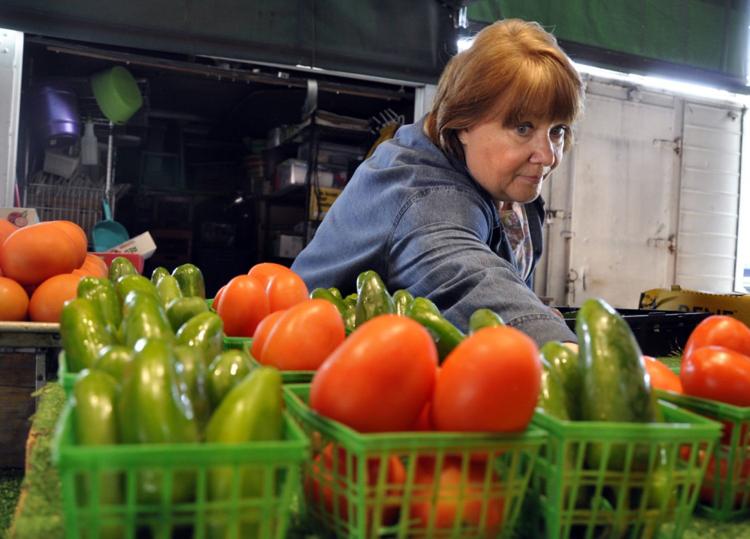 Pick out fresh produce, baked goods and flowers at Soulard Farmers Market for a sweet afternoon date. Use your haul to prepare a Valentine's Day dinner.
When 8 a.m.-5 p.m. Wednesday-Thursday, 7 a.m.-5 p.m. Friday, 7 a.m.-5:30 p.m. Saturday • Where Soulard Farmers Market, 730 Carroll Street • More info 314-622-4180; soulardmarket.com
Have a horrifying date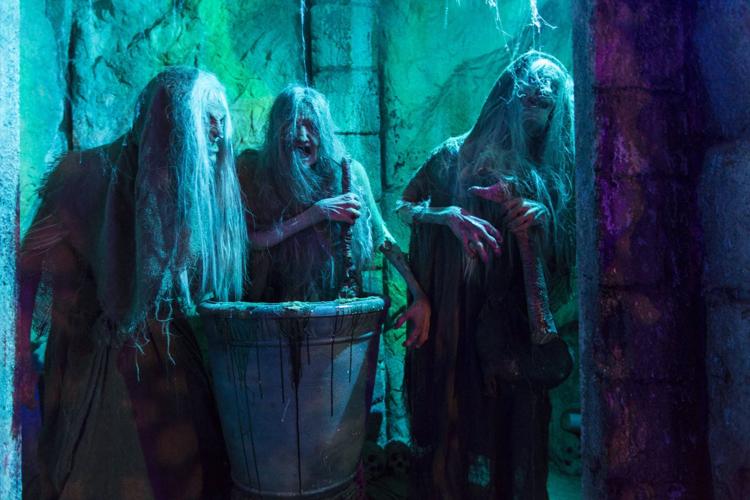 Extend your Valentine's Day celebration to the weekend, when the Darkness opens its doors for "A Perfect Bloody Valentine's Date Night." The haunted attraction in Soulard will be filled with frightening surprises that include ill-fated lovers, scary grooms and a few bride-zillas. Stick around for monster photo ops, candy treats, zombie laser tag and escape rooms.
When 7-10 p.m. Feb. 16 • Where The Darkness, 1525 South Eighth Street • How much $25 (extra fees for other attractions) • More info thedarkness.com