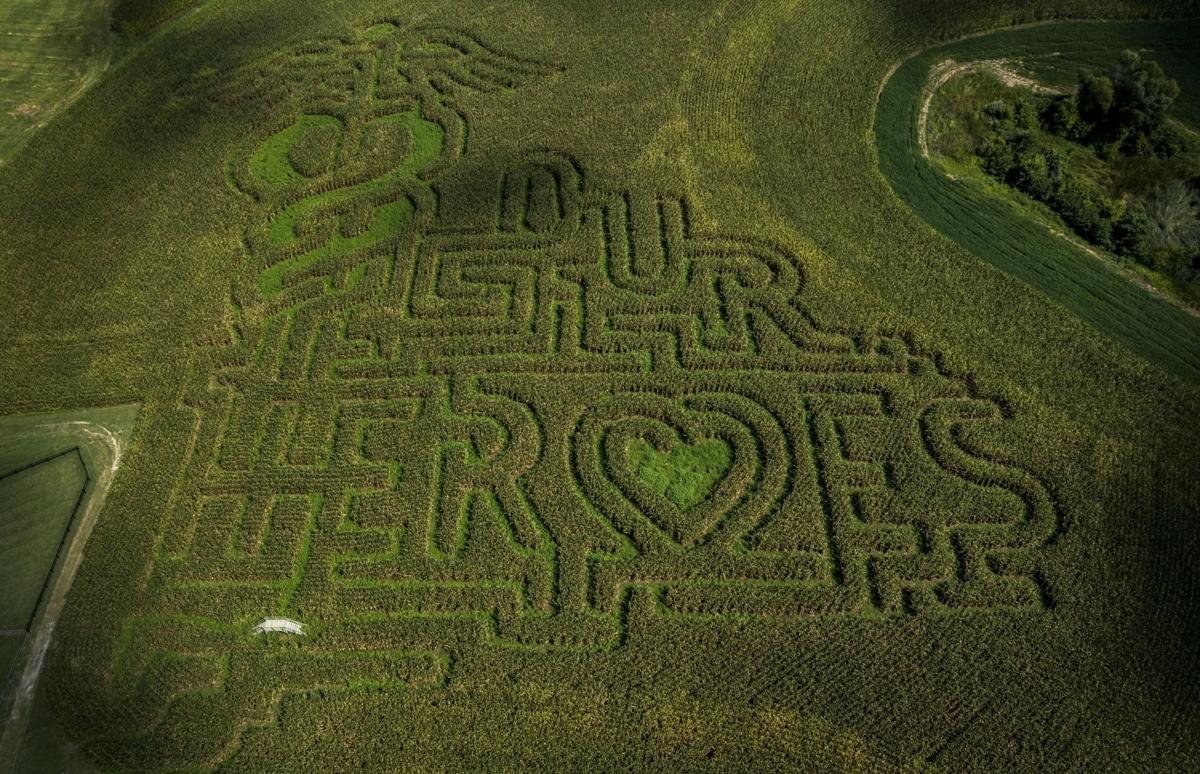 Come fall, we're all children of the corn.
Spooky Stephen King references aside, wandering through and maybe getting lost in a corn maze is simply an autumnal rite of passage. Planning a corn maze starts months in advance, with some farms designing mazes that, from above, actually look like a picture. This year, the mazes at Eckert's in Millstadt and Brookdale Farms in Eureka pay tribute to health care workers and first responders.
Brookdale Farms offers corn maze tips on its website: Go to the bathroom before entering (there are no facilities among the stalks), and keep your flip-flops, sandals and high heels at home.
"It's truly a maze," says Danielle Kampen, the wedding and events coordinator for Brookdale Farms. She says visitors have become stuck in the maze for up to an hour and a half. "We only send out search parties on Thursdays," she jokes.
Here's where to have fun and become a true child of the corn this fall in the St. Louis area.
Brommelsiek Park
This 3-acre corn maze behind the Educational Agriculture Area at Brommelsiek Park in Defiance is free, and after finding your way out, explore the park's trails and dog park, or rent a paddleboard or kayak. The 4-acre Educational Agriculture Area features crops grown in St. Charles County. The undeveloped property is leased to a farmer, who lets the parks department cut the maze before harvesting the corn. Park supervisor Dustin Ferrell takes pride in designing the maze, trying to make it more difficult each year.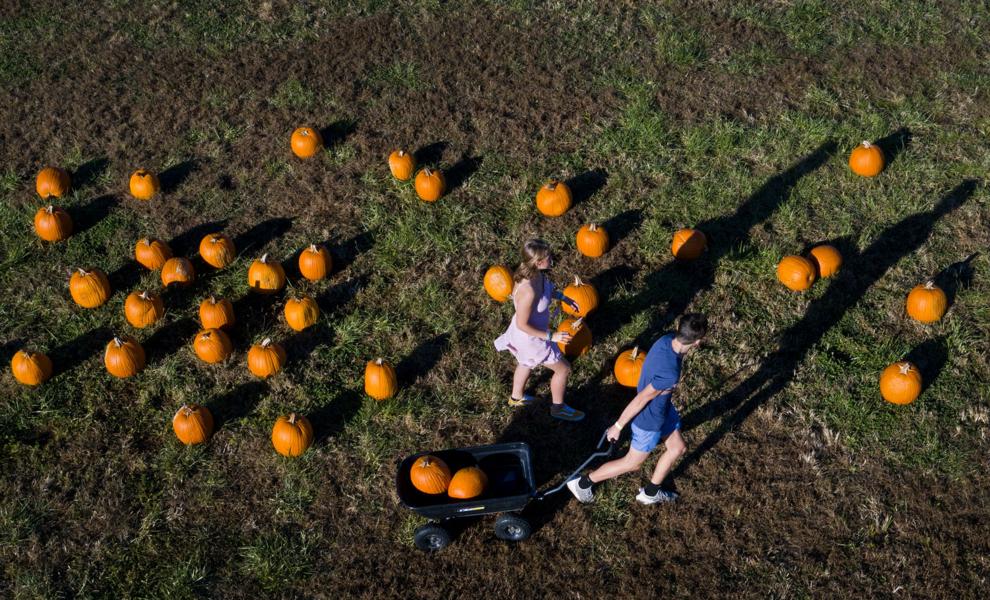 Brookdale Farms
When 10 a.m.-6 p.m. Wednesdays-Sundays, 7 p.m.-midnight Fridays-Saturdays for haunted maze; through Nov. 6 • Where 8004 Twin Rivers Road, Eureka • How much $9, $6 for ages 4-11; $20 for haunted experience • More info brookdalefarmsinc.com
Wander through a 17-acre corn maze as part of your general admission to Brookdale Farms, which includes a playground and inflatables, a pumpkin slingshot and other fall fun. A haunted corn maze is open at night. This year's big maze honors first responders.
Dickherber Farms
When Through November • Where Dickherber Farms, 7063 Highway N, Dardenne Prairie • How much $8, free for ages 3 and under • More info 636-474-1147; dickherberfarms@aol.com
Dickherber Farms, founded in 1890, has a corn maze that includes 34 checkpoints along the paths. Each checkpoint includes letters to help visitors solve a word puzzle. There's also a petting farm with mini-donkeys, cattle, chickens and, according to the farm, "two cute piggies."
Eckert's Millstadt Fun Farm
When Various dates, corn maze available Fridays-Sundays, closed Mondays-Tuesdays • Where 2719 Eckert Orchard Lane, Millstadt • How much $2.20-$16.50 • More info eckerts.com
The folks at Eckert's are offering a 12-acre corn maze with a health care theme, designed by Freeburg High School student Ryleigh Thompson. Other attractions include a straw pyramid, mini-golf, pig races, a giant tube slide and the Jack-O-Lobber, which launches pumpkins across the fields within view of the Gateway Arch.
Eagle Fork Farms
When 10 a.m.-6 p.m. Tuesday-Sunday; through Oct. 31 • Where 65 Eagle Fork Lane, Moscow Mills • How much Free; fees for some activities • More info 573-469-1624; eagleforkfarms.com
Eagle Fork Farms, which was established in 1871, has offered mazes cut by Precision Mazes of Lee's Summit, Missouri, since 2004. This year's theme is a tribute to the bicentennial of Moscow Mills. The farm also features tractor and pony rides, gemstone mining, apple and tennis ball cannons, and play areas for children.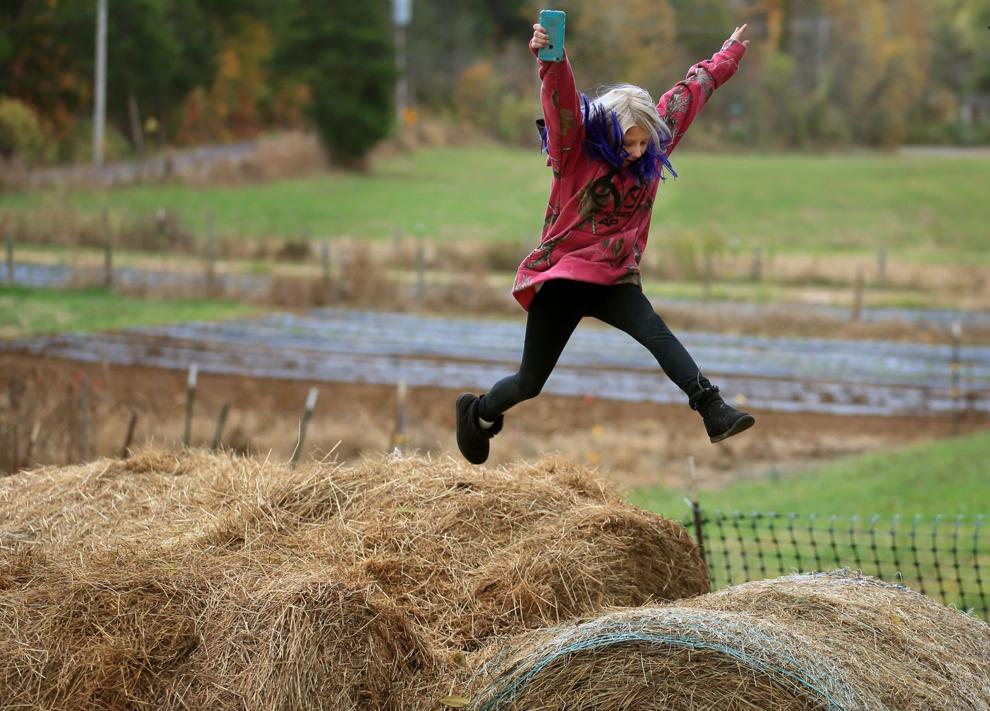 Pierce Century Farm
When Friday-Sunday; through Oct. 31 • Where 6085 Butcher Branch Road, Hillsboro • How much $9, free for age 2 and under; reservations required • More info piercecenturyfarm.com
This fifth-generation farm of more than 220 acres opens for weekend Fall Farm Days that include hayrides, a children's play area, a corn maze and a pick-your-own pumpkin patch. On Oct. 10, twins get in for the price of one, watch a fireworks display Oct. 23 and participate in free corn maze trick-or-treating Oct. 31.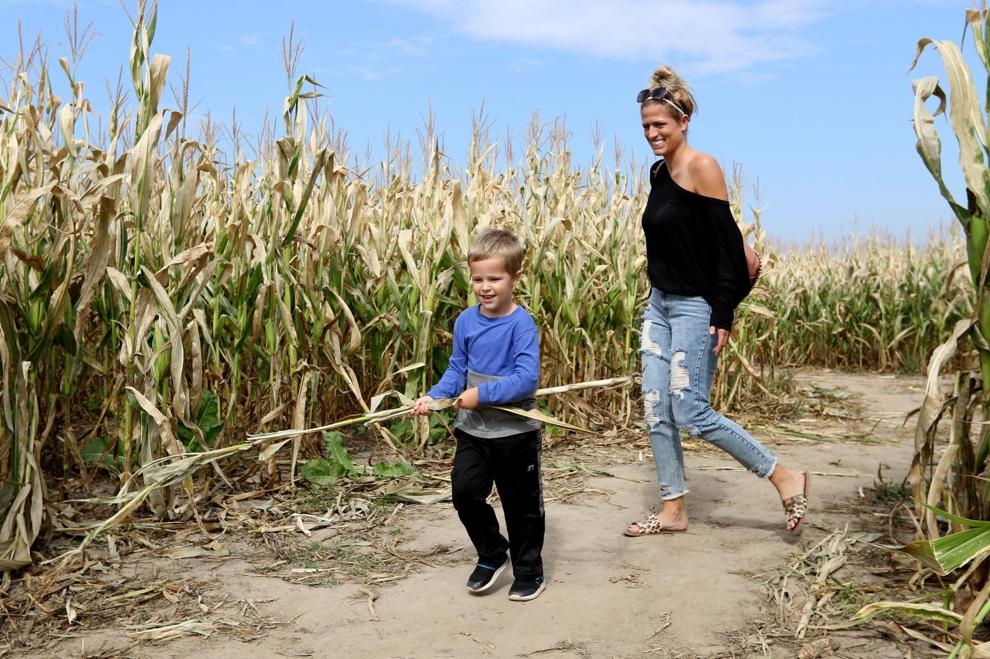 Relleke Pumpkin Patch
When 10 a.m.-5 p.m. Saturday-Sunday; through Oct. 31 (counter sales available 10 a.m.-6 p.m. daily) • Where 519 Sand Prairie Road, Pontoon Beach • How much Free; fees for some activities • More info 618-797-6858; rellekepumpkinpatch.com
Get lost in a 6-acre jungle maze and a less-challenging corn maze. While you're there, enjoy farm animals, a haunted maze and a crying chicken roller coaster, and paint a pumpkin or pick your own.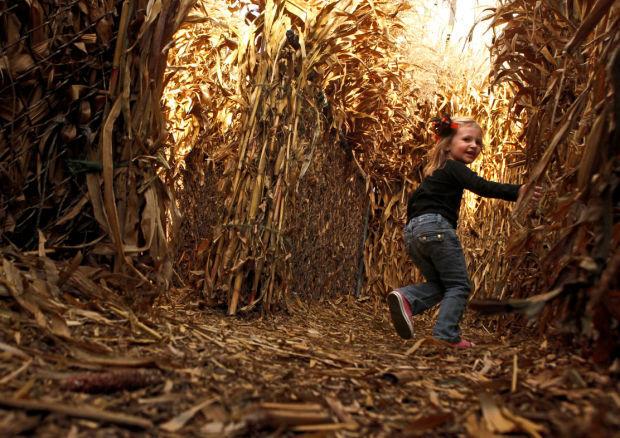 Stuckmeyer's Farm Market
When 9 a.m.-5 p.m. Saturday, 10 a.m.-4 p.m. Sunday (limited activities 9 a.m.-6 p.m. weekdays); through Oct. 31 • Where 249 Schneider Drive, Fenton • How much Free • More info stuckmeyers.com/halloween
A corn maze is just one of the attractions and activities at Stuckmeyer's Farm Market, where you can pick your own pumpkin, buy already-picked gourds, cornstalks and other produce, go on a hayride or pony ride, bounce on inflatables, explore Fort Spooky and more.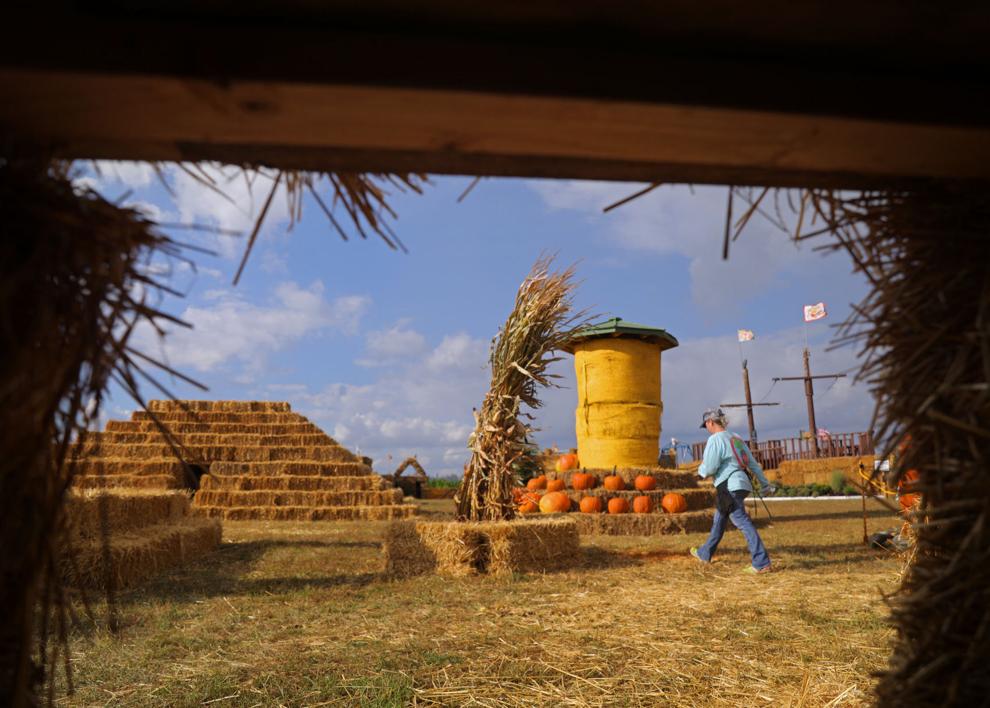 Thies Farm and Greenhouses
When 9 a.m.-6 p.m. Monday-Saturday, 10 a.m.-4 p.m. Sunday • Where 4215 North Hanley Road • How much $9 (includes $2 voucher); free for age 2 and younger • More info thiesfarm.com