In 2019, local theater offerings ranged from irreverent comedies to insightful dramas, including revivals of works by playwrights from Tennessee Williams and Tony Kushner to William Shakespeare and Neil Simon. Some productions attracted thousands of theatergoers; others played to only modest audiences.
But regardless of their commercial success, their artistry did not go unnoticed.
Introducing the Calvin Awards — something of a successor to the Judy Awards bestowed by former Post-Dispatch theater critic Judith Newmark. The following list reflects one critic's impressions of the year in stage productions, but is not intended to be comprehensive.
Best production inspired by local history: With the Black Rep's "Canfield Drive," playwrights Kristen Adele Calhoun and Michael Thomas Walker satirically addressed the media frenzy surrounding the death of Michael Brown in 2014 in Ferguson.
Best revival of a classic: Set during the Reagan era, "Angels in America" received a brilliant and breathtaking Repertory Theatre of St. Louis production that made a persuasive and powerful case for the Tony Kushner comedy-drama as an American play of timeless relevance.
Best standup comedy performance by a noncomedian: Ellie Schwetye's comic timing was a highlight of "Antigone," an intriguing collaboration between ERA and SATE that imaginatively updated the Greek tragedy about civil disobedience.
Biggest disappointment: "Come from Away" at the Fox Theatre was by no means a bad show, but the musical about strangers bonding in the wake of the 9/11 terror attacks simply didn't live up to its considerable hype.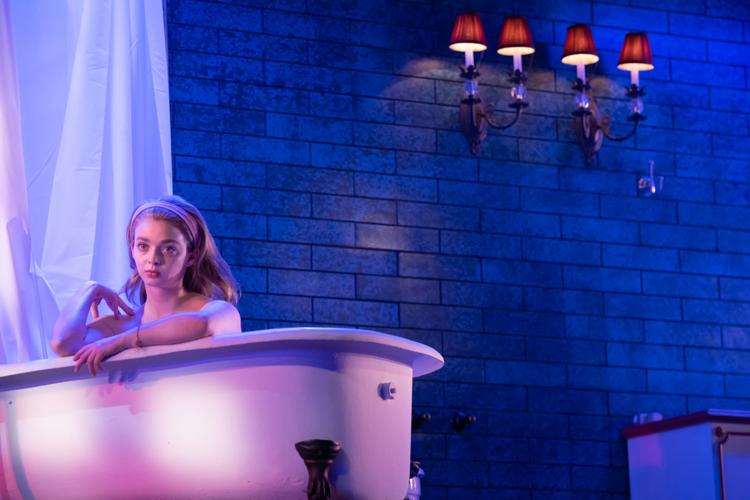 Creepiest performance: In "Feeding Beatrice" at the Rep, Allison Winn brought otherworldly weirdness to a ghost obsessed with Shirley Temple — and determined to terrify an upwardly mobile African-American couple who have moved into what she still considers her home.
Most bittersweet ending: "Oslo," the Rep production of J.T. Rogers' drama, came to a haunting conclusion as Norwegian sociologist Terje Rod-Larsen (Jim Poulos) speculated about a future in which Israelis and Palestinians lived in peace.
Most challenging play that more people should have seen: Max & Louie's production of Paula Vogel's "Indecent," a play with music about censorship and homophobia in the early 20th century, was brilliantly staged and excitingly of the moment.
Most interesting coincidence: Shakespeare showed up as a character in two productions – West End Players Guild's "Equivocation" and Insight Theatre's adaptation of the Oscar-winning film "Shakespeare in Love" — and in both cases, the Bard turned out to be quite fascinating.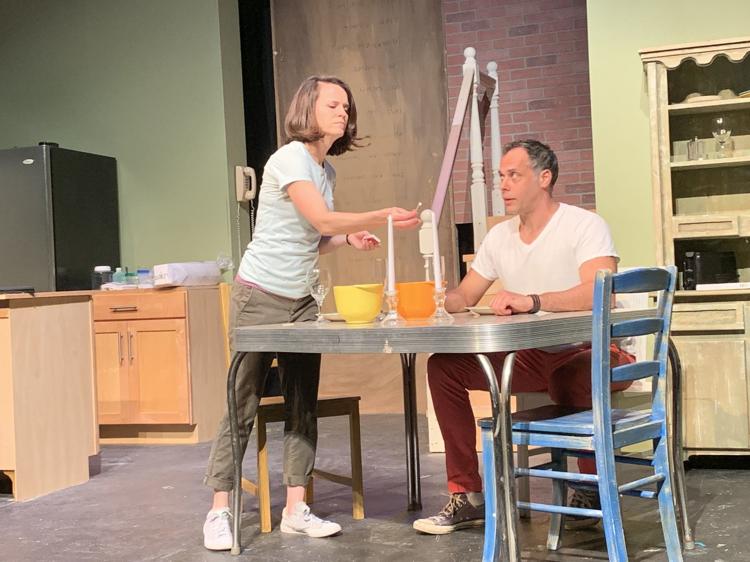 Most likely to make theatergoers think twice about getting married: Presented by St. Louis Actors' Studio, Michael Weller's comedy "Fifty Words" was the cautionary tale of a couple who have a hellacious (but hilarious) confrontation.
Most persuasive evidence that there's more than one way to do a musical: Stray Dog Theatre's charmingly intimate production of "Guys and Dolls" provided an interesting contrast to the Muny's impressive,state-of-the-art staging.
Most sympathetic portrayal of a frankly unlikable character: As the morally dubious T. Lawrence Shannon in Tennessee Williams' "The Night of the Iguana," James Andrew Butz brought an ingratiating gravitas to the Tennessee Williams Festival St. Louis production.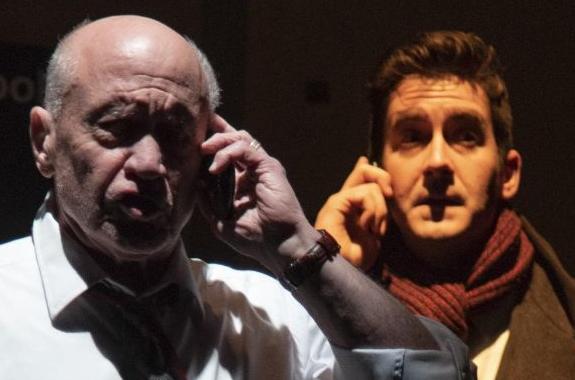 Most timely drama: St. Louis Actors' Studio tapped into the zeitgeist with "Farragut North," playwright and St. Louis native Beau Willimon's tale of a political operative whose penchant for dirty tricks might have some of his real-life counterparts taking notes.
Sprightliest take on Shakespeare: "Love's Labors Lost," presented by Shakespeare Festival St. Louis in Forest Park and breezily directed by producing artistic director Tom Ridgely, was dreamily ideal for a summer night and eminently relatable to the average theatergoer.
Strongest argument for reevaluating an American playwright: "Brighton Beach Memoirs," New Jewish Theatre's production of Neil Simon's comedy about a family struggling to stay together, confirmed that the "Odd Couple" scribe was much more than a mere jokester.
Zaniest comedy: SATE's "Classic Mystery Game," inspired by the board game "Clue" and the 1985 film based on it, was exhilaratingly entertaining in its combination of headlong energy and a cast totally in sync with its screwball insanity.