As the insurance companies and credit unions like to say: It pays to be a member.
But at St. Louis institutions and museums, where many offer free admission anyway, does membership really pay?
If you'd like free or reduced admission at other museums and gardens around the country, sure. If you want to get invited to special events, receive newsletters and magazines with behind-the-scenes information, and meet like-minded neighbors, yes.
Museums and institutions like to have members because they want feedback, they appreciate the reliable revenue and they want patrons to act as advocates.
The St. Louis Art Museum has just under 18,000 members, and the institution loves it when those people spread the word, said Jennifer Thomas, director of annual programs. "If their friend says, 'Oh, I haven't been there since my fourth-grade field trip,' they can tell them to go. Those are things we can't buy — their seal of approval."
Many institutions offer discount memberships around the holiday shopping season, especially Cyber Monday. Watch their social media accounts and websites.
St. Louis Art Museum
The museum likes to highlight its reciprocal program, where members at the $150 level get discounted or free admission to more than 900 art museums across the country.
But one of the most popular benefits of a membership is the museum's Member Morning program, where visitors can take a docent-led tour of the permanent collection before the museum opens to the public.
Members get "the ability to really engage with the art in a different way, even if they've looked at the piece 12 times in over 10 years," Thomas said.
One group of friends meets for Member Mornings once a month. Some first met about seven years ago, growing to about eight regulars who now share pictures of grandchildren and family trips. They start the morning meeting for coffee, attend the lecture or tour, and then end the outing with lunch at Panorama, the museum's restaurant.
"I think we just find the St. Louis Art Museum a treasure, and of course the docents are wonderful, said Fran Schlapprizzi, 81, of south St. Louis County. She and friend Ann Schmid both used the word "serendipitous" when describing the group's evolution.
"I know many people come because they love art," said Schmid, 72, a retired gifted education teacher from Weldon Spring. "The friendships are a bonus."
Missouri Botanical Garden
Kate Gleason, in charge of membership programs at the Missouri Botanical Garden, says members often don't realize they get free admission to the garden as well as its two sister institutions, the Shaw Nature Reserve in Grey Summit and the Butterfly House in Chesterfield.
They also may not know about the reciprocal program: Members can get free or reduced admission to 320 other botanical gardens, many of which have higher entry fees than MoBOT's.
Members can attend a monthly lecture series or get a discount on classes or events like the Garden Glow or the Best of Missouri Market.
"I don't think people think of the social benefits of being a member," Gleason said. "You really are joining a network of friends and like-minded supporters. Even in our membership base, which is around 45,000 people, you tend to see the same people over and over again."
St. Louis Zoo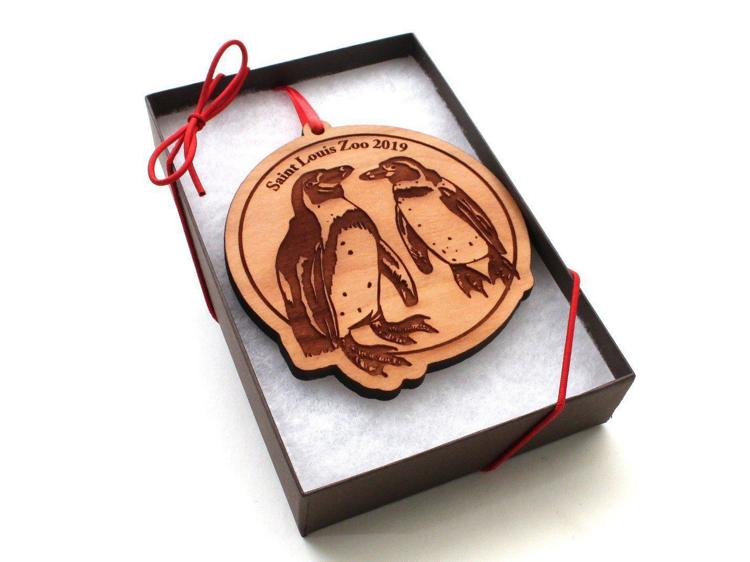 St. Louis Zoo members might enjoy perks like free parking, discounts on special events such as Boo at the Zoo, and even a calendar with animal photos. The calendar has become a bit of a collectors' item, said Lucia Clifton, director of membership. "If people don't get their calendar, we get calls — 'I don't have my calendar!'" she said with a chuckle. "Usually it's because it hasn't been mailed yet."
Members also enjoy the "bragging rights" of being the first to see a new exhibit, such as Grizzly Ridge, she said. Others plan a vacation around a zoo in another city where St. Louis Zoo members can get free or discounted admission.
The membership makes for more aware visitors, who can spread the word about what the zoo does beyond its walls.
"They really have a sense of pride; they see what we're doing in the zoo but also in the wild," Clifton said. "We find that our members understand our conservation efforts better than nonmembers."
Magic House
For the Magic House, the membership program is about making sure families can afford to visit often and think of it as a welcoming backyard spot. Members get the chance to bring four friends each month for Fourth Friday, giving families a chance to arrange a standing playdate. Guests also get unlimited half-price admission.
Grandparents also have a special membership, starting at $125 for two grandparents and up to four grandchildren. Spokeswoman Carrie Hutchcraft knows of one man who comes every Wednesday for a special day out.
"It's a chance for us to build relationships with those families," she said. "They're our more frequent visitors. They're more likely to have a birthday party here, more likely to come for summer camp, and our best shoppers are our most loyal visitors as well. For us, it's about ways St. Louis families can come here, and it becomes their own."
St. Louis Science Center
The St. Louis Science Center knows many of its 16,000 members know about the basic benefits of memberships: free tickets to the Omnimax theater, Planetarium and Discovery Room, and discounts on things like summer camp and special exhibits. It also also asks members to check out prototypes for special exhibits and get involved in the design process. The museum has developed more programs and events around membership, adding about 6,000 members in the last 2½ years.
"Our members become invested, and they are fans," said Amy Martin, the senior director overseeing individual giving and membership. "They believe in our mission work."
She said two members who gave feedback on the museum's recent "Destination Moon" exhibit had a photo taken in front of the Apollo 11 capsule and used the picture in their wedding invitation. They sent an invitation to the museum's membership staff.
"What we really like about a membership is it's more about purchasing an item, it's about expanding people's minds, and really engaging them in a variety of science topics and areas," Martin said.