Editor's note: Story has been updated to note that Josephine Baker's body will remain interred in Monaco.
Josephine Baker got her start dancing on the streets of St. Louis — streets she escaped as a teenager because of racial tensions.
She moved to France in 1925, where she found fame, wowing audiences worldwide with her "banana skirt" dance routines. She was also a civil rights activist and spy for the French Resistance during World War II.
Baker died in 1975 at age 68. She was given a state funeral in France and was buried in Monaco. On Nov. 30, Baker will become the first Black woman and first entertainer to receive France's highest honor: She will be inducted into Paris' Pantheon monument.
To honor her in her hometown on the same day, the Missouri Historical Society and the Alliance Française de St. Louis will present "Josephine Baker: J'ai Deux Amours." It will include a presentation about Baker, remarks from Yannick Tagand, the French general consul to the Midwest, and live performances.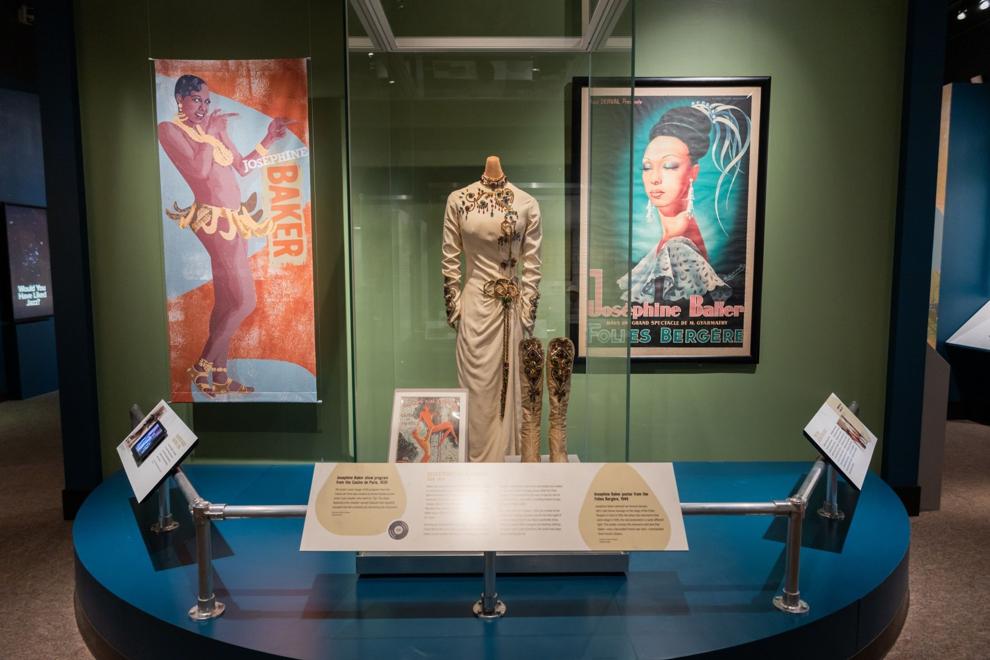 Visitors to the museum can also see the ongoing "St. Louis Sound" exhibition, which includes some of Baker's costumes, a 1930 show program from Casino de Paris and a 1949 poster from the Folies Bergè. A display of items such as playbills, photos, posters and costume drawings from the collection of Mary Strauss, a St. Louis philanthropist and co-owner of the Fox Theater, is also on view.
Baker grew up in the Mill Creek Valley neighborhood of St. Louis, which in the 1950s was demolished in the name of urban renewal, and danced on the streets and then in neighborhood clubs. At age 11, she witnessed the East St. Louis race riots, something she spoke about to a crowd at Kiel Auditorium in 1952. She had huddled with other children and watched from the west bank of the Mississippi River as the homes of Black residents burned and the families screamed and ran across the bridge.
"Friends, to me for years St. Louis represented a city of fear ... humiliation ... misery and terror," she told the Kiel crowd. "So with this vision I ran and ran and ran. I wanted to find freedom of soul and spirit. I wanted to do things to help freedom come to my people. I was ready to fight, if necessary, to obtain it."
Cicely Hunter, public historian for the African American Initiative for the Missouri Historical Society, says that though Baker's upbringing here had its traumas, it shaped her.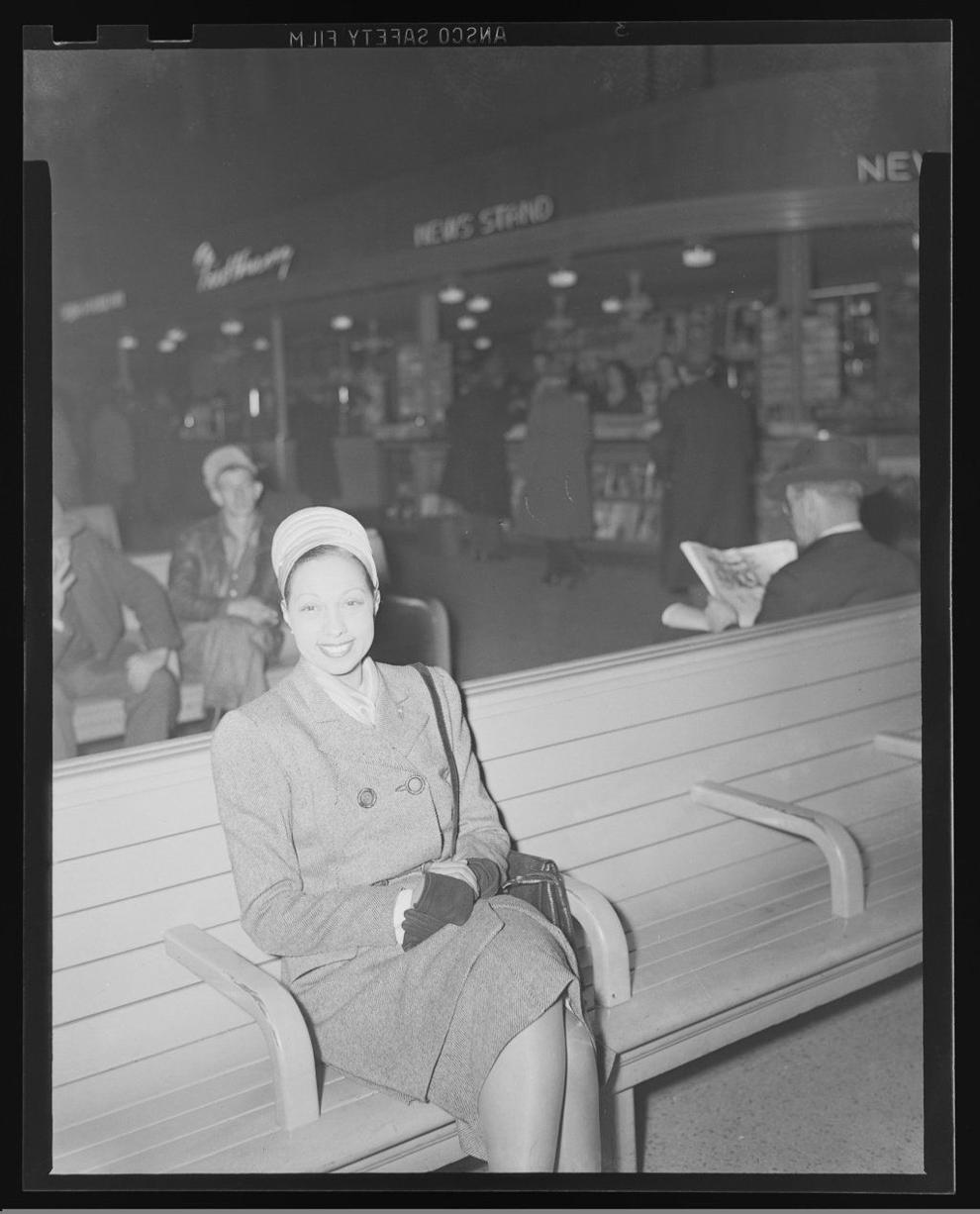 "I think it honestly made her who she was," Hunter says. "I think that pushing the boundaries and really being the dynamic woman that she was, all of that stemmed from being in St. Louis. She had a grit and a grind to her from those experiences."
Baker's performance at Kiel Auditorium was her first in St. Louis since becoming internationally famous, partly because she had refused to perform for racially segregated audiences. While she moved to France in an effort to escape discrimination, she still felt it there, especially on the night in 1927 when Charles Lindbergh landed in Paris after his historic trans-Atlantic flight. She had been invited by friends to a fashionable Paris restaurant, she told the Kiel crowd.
"Everybody was drinking to the health of Lindbergh from St. Louis and America, when all of a sudden a clear and loud voice sounded. ... A white couple called the head waiter and told him not to serve me because in America this is not done."
The manager confronted and shamed the couple, but the incident obviously stayed with Baker.
"Americans, the eyes of the world are upon you," she continued. "How can you expect the world to believe in you and respect your preaching of democracy when you yourself treat your colored brothers as you do?"
Baker became a French citizen in 1937 and joined the French Resistance during World War II. She used her star status to justify travels that also served as spy missions, carrying information from German officials in messages hidden in her underwear and sheet music. She was the only woman invited to speak at the 1963 March on Washington, where the Rev. Martin Luther King Jr. made his "I Have A Dream" speech.
Hunter says she thinks it's remarkable she returned to St. Louis to challenge the audience to evolve and change.
"That's what we need to remember about her," she says. "That's something we need to continuously do — we need to keep pushing, keep striving."
What "Josephine Baker: J'ai Deux Amours" • When 6:30-8 p.m. Nov. 30 • Where Missouri History Museum, 5700 Lindell Boulevard, Forest Park • How much Free • More info mohistory.org/events/josephine-baker