Elle Woods is the kind of character that audiences love: smart, funny and charismatic. So it was perhaps inevitable that the comic protagonist of "Legally Blonde" — memorably portrayed by Reese Witherspoon on the big screen in 2001 — would find herself the focus of a musical.
The show, which begins performances July 25 at the Muny, is part of a trend in which popular films have been transformed into showcases for song and dance — with varying degrees of success. Kyla Stone stars as the effervescent Elle in a production directed by Maggie Burrows, who last summer helmed "On Your Feet!" at the outdoor theater in Forest Park.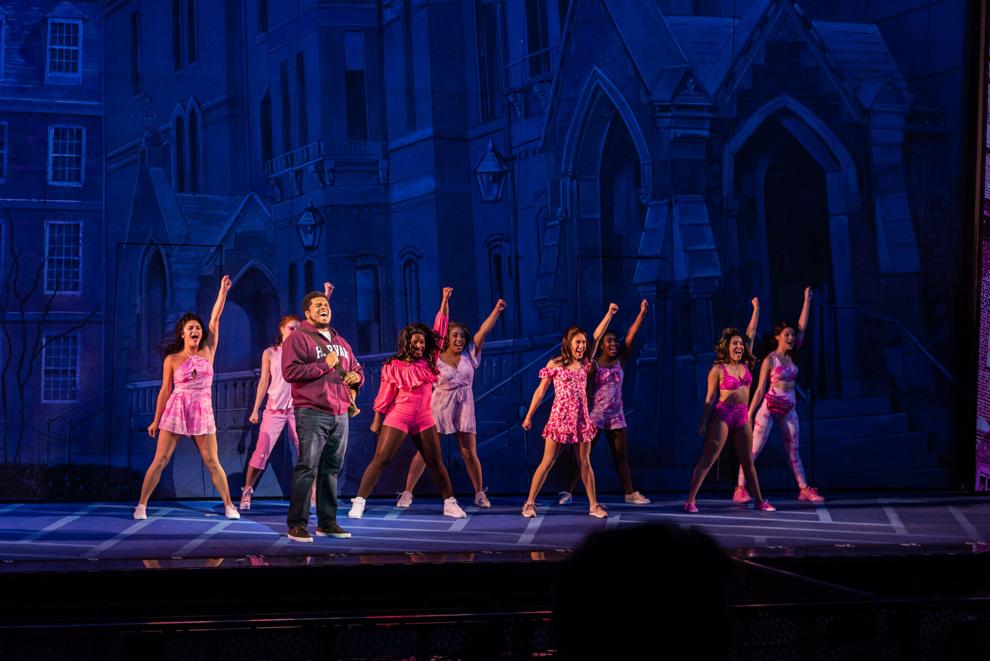 "Legally Blonde," both onscreen and onstage, is the tale of Elle's efforts to be taken seriously by folks who underestimate her because of her appearance. As if just any attractive blonde could be accepted at Harvard Law School.
One of the things that makes the character relatable, Stone says, is that "we see her go from zero to 100, and she isn't afraid of failure or falling flat on her face."
Beneath its lightheartedness, the show — which the Muny also presented in 2011 — addresses questionable assumptions about "who we think is smart and who we think is not smart," Burrows says.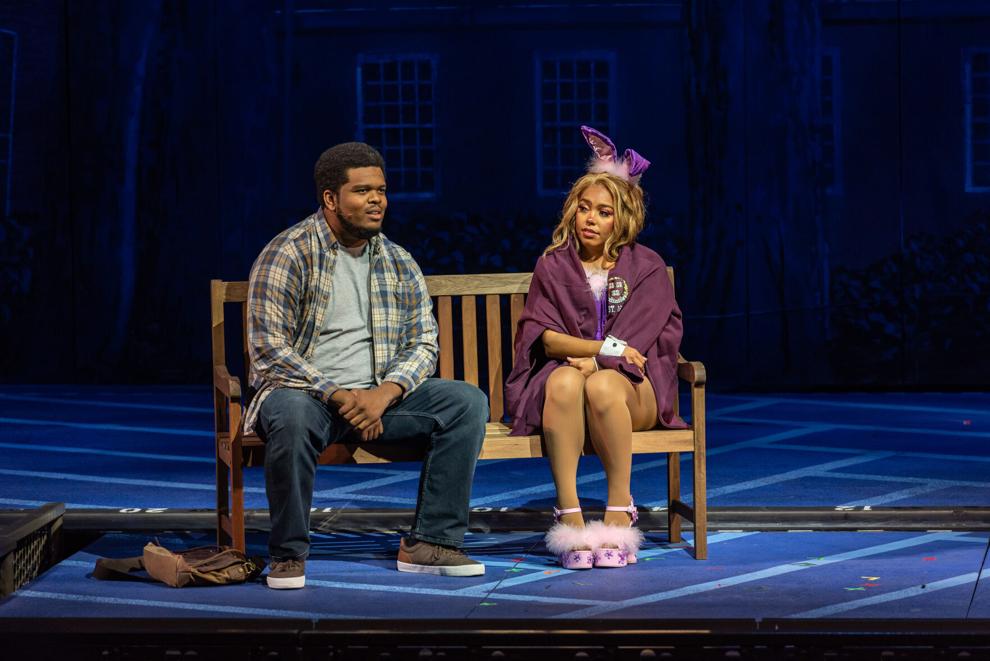 "What Elle does over the course of the show is, she decides, 'I'm going to be the person who decides who I am, not any of you,'" she says. "Any time that you have a character learning or discovering something, it's a great opportunity for a song moment."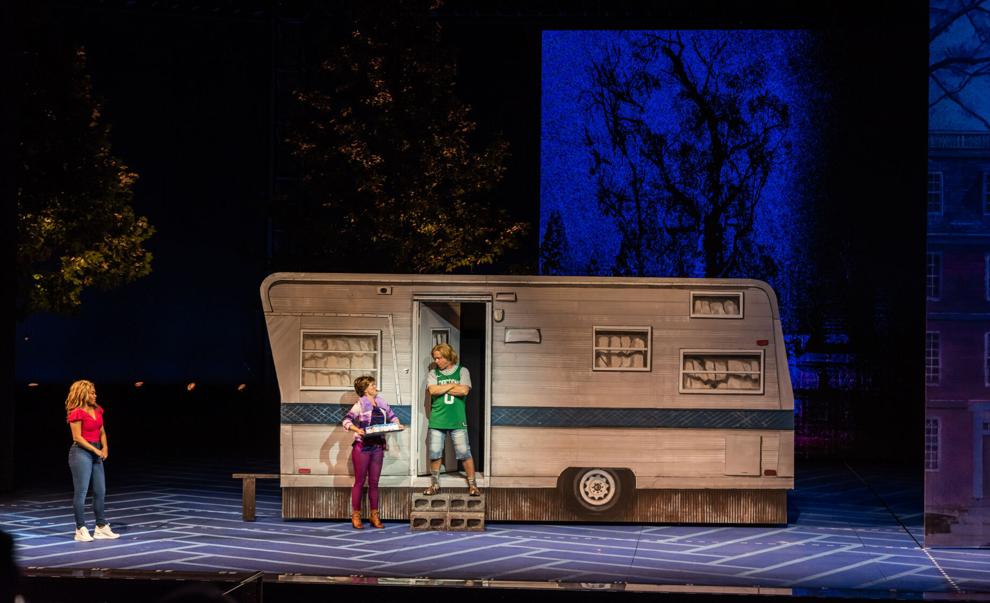 The show starred Laura Bell Bundy, who was nominated for a Tony Award for her performance as Elle. St. Louis native Nikki Snelson played workout queen Brooke Wyndham.
Stone is making her Muny debut in this production. Her other roles in musicals include Anya in "Anastasia," Johanna in "Sweeney Todd" and Gary Coleman — yes, the diminutive star of "Diff'rent Strokes" — in "Avenue Q."
The Muny cast also includes Fergie L. Philippe as Emmett Forrest, Patti Murin as Paulette, Sean Allan Krill as Professor Callahan, Hayley Podschun as Brooke and Dan Tracy as Warner Huntington III.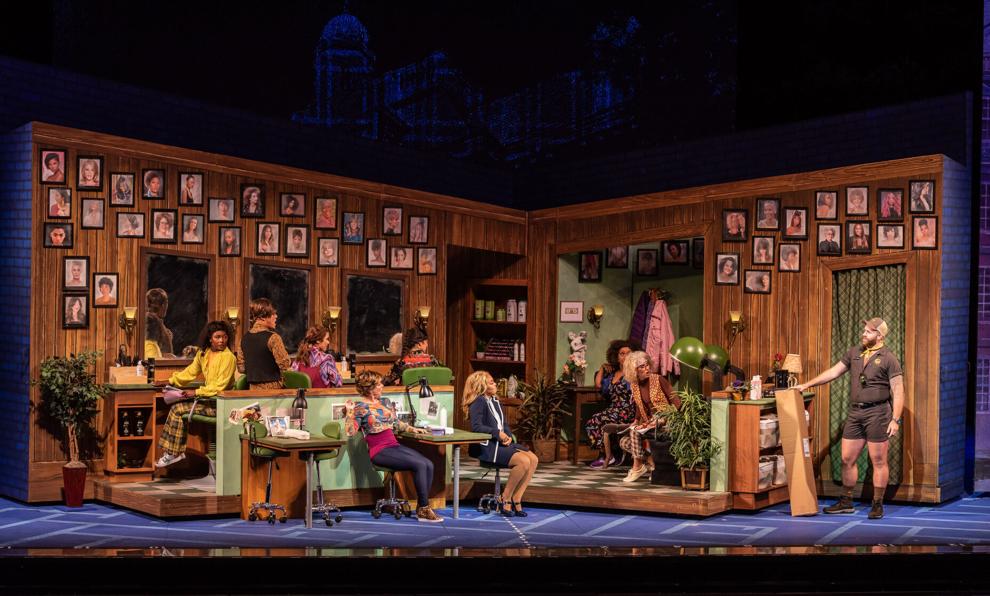 In taking on the role of Elle, Stone says, she's appreciative of Witherspoon's interpretation but not necessarily influenced by it.
"I don't know if I was consciously thinking about it, even when I auditioned," she says. "There are a few key lines where it's hard to avoid thinking of what Reese did. But I think the great thing about the musical is that it takes the characters and elevates and heightens them. So I get to rock out a little more."
Burrows says that Stone is just right for the role.
"There were so many different qualities that I was looking for in the actor who was going to play Elle Woods," Burrows says. "The character has to be so bright, and so alive, and so positive — but also be able to be vulnerable and be genuinely funny. It took a while to find a person who had all of that."
What "Legally Blonde" • When: 8:15 p.m. nightly, July 25-Aug. 1 • Where The Muny, 1 Theatre Drive, Forest Park • How much $18-$115, plus the first-come, first-served free seats • More info muny.org
Editor's note: This article has been updated to reflect the show's extension to Aug. 1 after flooding canceled a performance July 26.
Ben Davis says Sondheim musical's murderous barber is "a bucket-list role."
Laila Fantroy is just 13 years old, but with her Muny debut in "Mary Poppins" she's already on the path to becoming a star.
Outdoor theater in Forest Park returns to a full season, with precautions in place to keep the shows going.