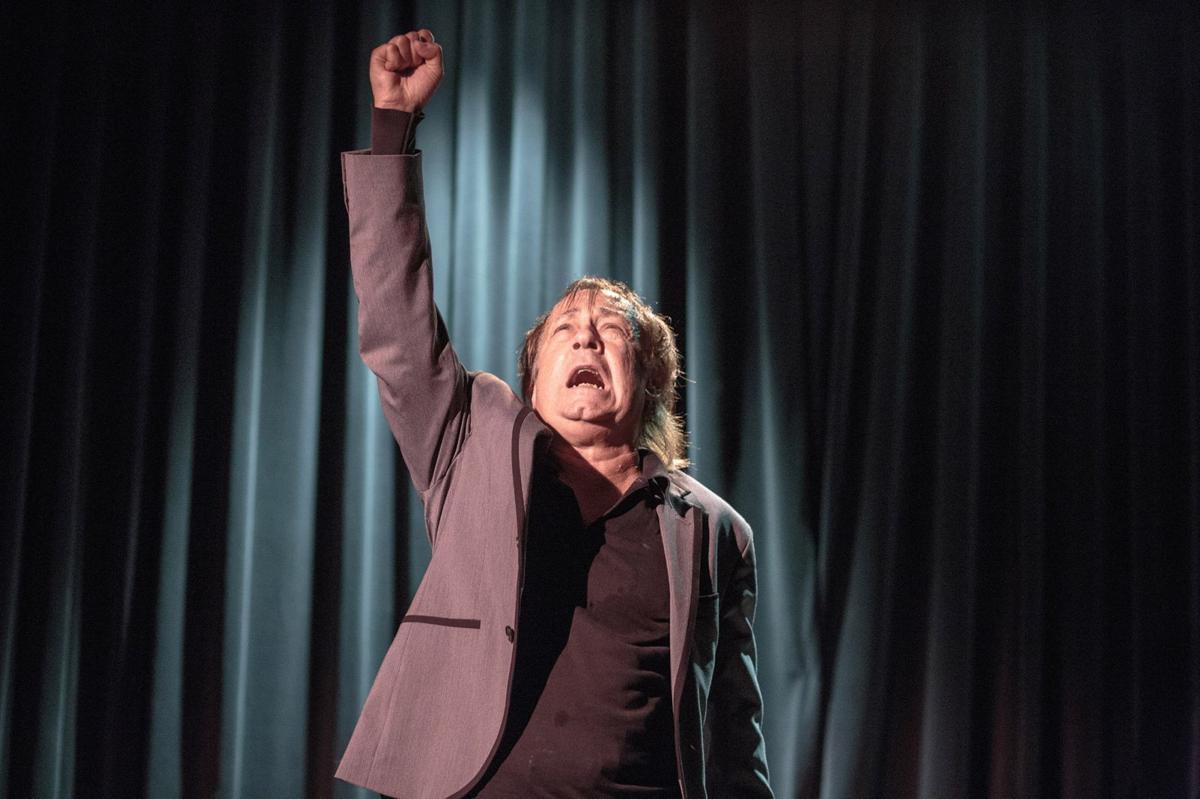 If you've been longing for live theater, the Midnight Company has good news. On Oct. 29, its production of "Sex, Drugs, Rock & Roll," starring artistic director Joe Hanrahan and directed by John Wolbers, will open at the Kranzberg Arts Center.
The one-person show written by Eric Bogosian, who is perhaps best known for the play "Talk Radio," promises to deliver the kind of experience that theatergoers had come to expect in pre-pandemic times. That is, aside from the fact that health and safety measures will be in place, including a requirement that audience members wear masks.
Recently, Hanrahan spoke with Go! Magazine about the company's return to the stage. The interview has been edited for length and clarity.
Q • Considering that the COVID-19 pandemic is still a concern, what are the conditions under which "Sex, Drugs, Rock & Roll" is being presented?
A • There are very, very detailed safety procedures. The (audience) capacity is only 20, everyone wears masks, the theater opens early, there's no gathering in the lobby and it's a touchless experience. The program will be digital and on the website. All tickets have to be reserved, whether they're complimentary or purchased.
Q • "Sex, Drugs, Rock & Roll" involves a series of offbeat characters. Why did you choose to revive it for the company's comeback?
A • It was fairly obvious that the only show that could happen was a one-person show. "Sex, Drugs, Rock & Roll" is so smart and so entertaining. And I believe it's very conducive to this time. You might think that right now, we should do a show about rainbows and lollipops. But this show is darker and grittier and harder. It's something that I knew I could do, and I wanted to do it in a way that was challenging and fun.
Q • Have you made any adjustments to the show, which was first performed in the '90s?
A • Even though it's an older show, it touches on a lot of the same issues we're facing today, and we've updated it a little bit with topical references. And woven in a few mentions, where appropriate, of the quarantine and lockdown kind of thing that we're all in the middle of. I brought in an actor I really respect, a guy named John Wolbers, to direct me. And it's proven to be a good choice. He's really been working with me in the right way, to make sure that this show is new and fresh for me and hopefully for audiences.
Q • You've appeared in quite a few one-person shows. What's the appeal?
A • The first one I did was a Bogosian show called "Drinking in America." At the time, the one-person shows starred big names. But Eric Bogosion, Spalding Gray ("Swimming to Cambodia") and people like that started writing more personal and socially oriented shows. And now they're all over the place. I keep finding these great scripts.
What "Sex, Drugs, Rock & Roll" • When Oct. 29 through Nov. 8 • Where Kranzberg Arts Center, 501 North Grand Boulevard • How much $20 • More info 314-534-1111; metrotix.com