Walk through the Central West End on a normal June 21, and you'll see performers on every street corner, blasting saxophones, strumming harps and playing violin rock. At some point, a marching band will flood the street. Bright-colored pianos will be sprinkled throughout the neighborhood, begging anyone and everyone to join in.
This June 21, on Make Music Day STL, music will hum through the city, from the CWE to Cherokee Street. But the celebration will be a bit different than in the past.
How can you re-create a day predicated on live music without live performances of music? That's the question Make Music St. Louis founding directors Nika Leoni and Kathy Favazza have grappled with since the event's shift online due to the coronavirus pandemic.
Make Music St. Louis is a nonprofit that organizes Make Music Day STL. It falls under a larger, national organization, the Make Music Alliance. The organizations are centered on Make Music Day (or Fête de la Musique), an international celebration that began in 1982 in France. It has since grown to 1,000 cities across 120 countries.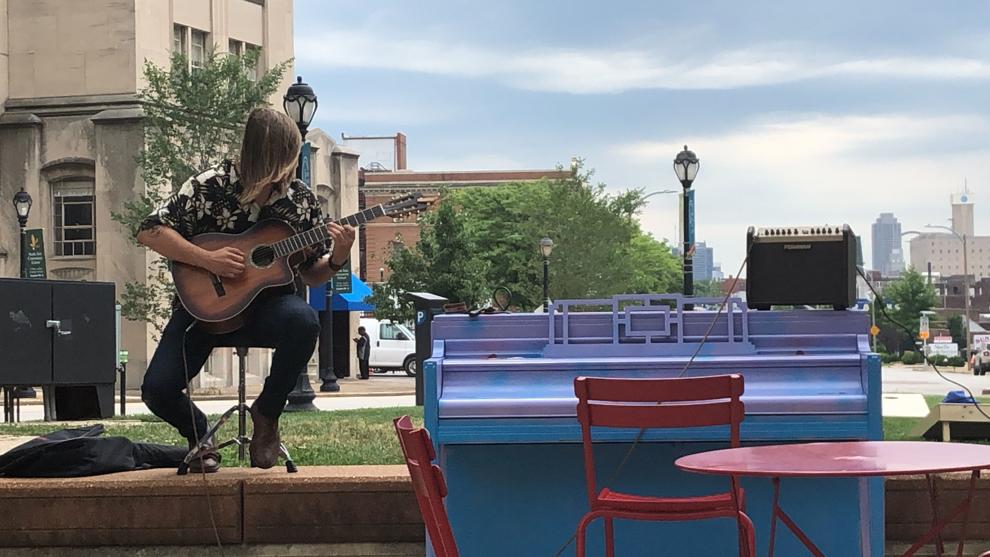 In 2016, St. Louis joined the list, two years after Leoni and Favazza met at an opera fundraising concert.
The two instantly hit it off. Both were new to St. Louis, having arrived from New York City. Both were moms. Both were opera singers. And both were trying to integrate themselves into the local music scene.
When Favazza realized St. Louis didn't have a Make Music Day, which she'd witnessed in New York, the tandem got to work. The 2016 celebration featured 40 performers. By 2019, there were more than 120 performers.
Although Make Music Day is celebrated in hundreds of cities, Leoni and Favazza have tried to distinguish the St. Louis event. One way is through the pianos they place throughout the city starting in May. Jackson Pianos, a St. Louis shop, donates the pianos that are then decorated by local artists. Make Music St. Louis awards a prize to the first person to take a selfie at each piano.
"We connect our musician community with the local businesses and local residences," Leoni says.
But this year, there won't be any street concerts or citywide pianos. Instead, Make Music Day STL moves online with the national organization's program of virtual events for people around the globe to join.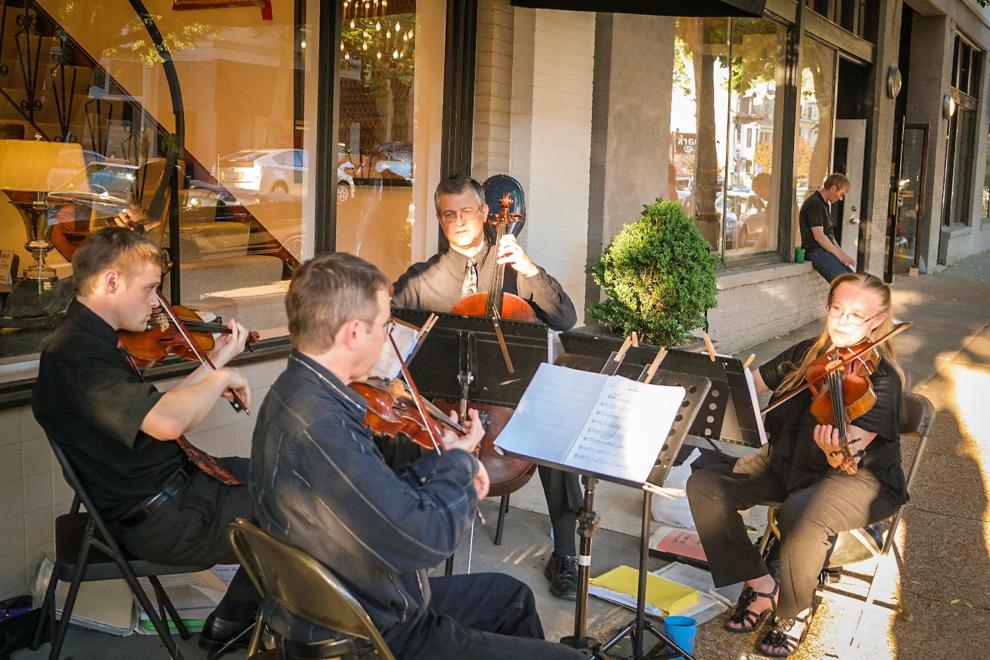 At the most basic level, organizers offer musicians the chance to livestream performances. But the day also features a range of creative activities, designed to connect participants through the barriers of quarantine.
One asks people to pair up with a partner and perform each other's songs. Another asks participants to use the Acapella app to create a multiperson, multi-instrument song. There's even one that offers lessons in 25 different instruments across 12 hours from a range of teachers, including three from St. Louis.
"In a way, this year opens the door for local musicians to be seen on a global scale," Leoni says.
Even with the diverse lineup, Favazza acknowledges that the energy and excitement of an in-person experience is tough to replicate.
"Truthfully there's no experience like a live performance," Favazza says. "We're going to have to bring you the next best, which will be a live experience from your home. While it's not the same, at least it's still an experience that you can have that will be unique and live."
Although they are following the national event schedule, Leoni and Favazza are scrambling to keep the day as St. Louis-centric as possible. The group will be livestreaming local artists on the Make Music St. Louis Facebook page and on the websites of local venues.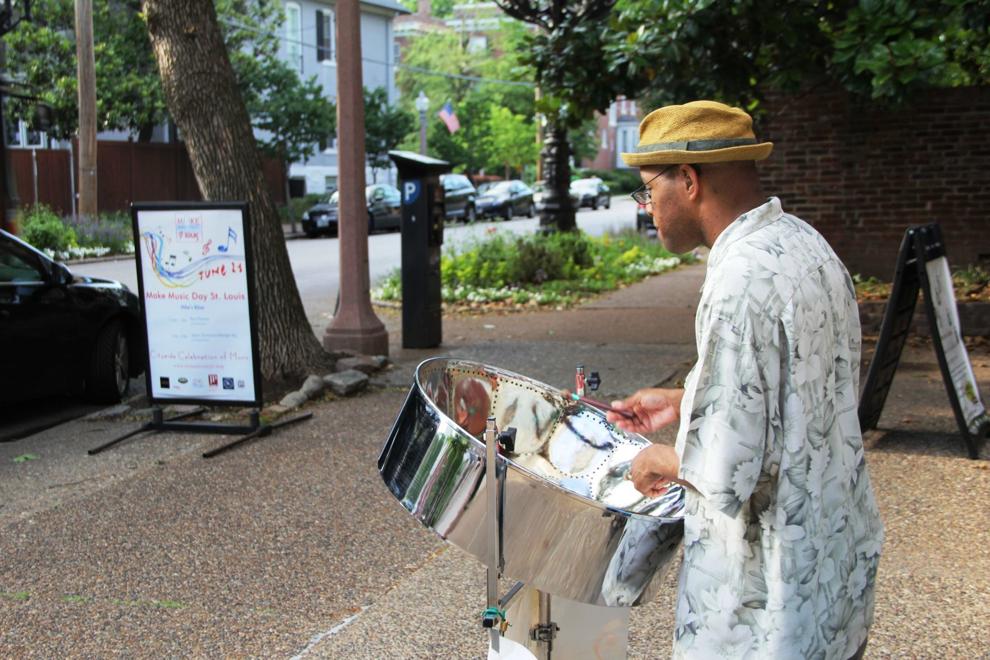 Still, Leoni and Favazza have hopes for some kind of in-person experience. They've scheduled a "Solo Piano Parade," for example, where a musician will perform one of Make Music Day's iconic, colorful pianos from a stage on the back of a moving truck.
The locations may be different, but the core of Make Music Day STL remains the same: a day filled with music.