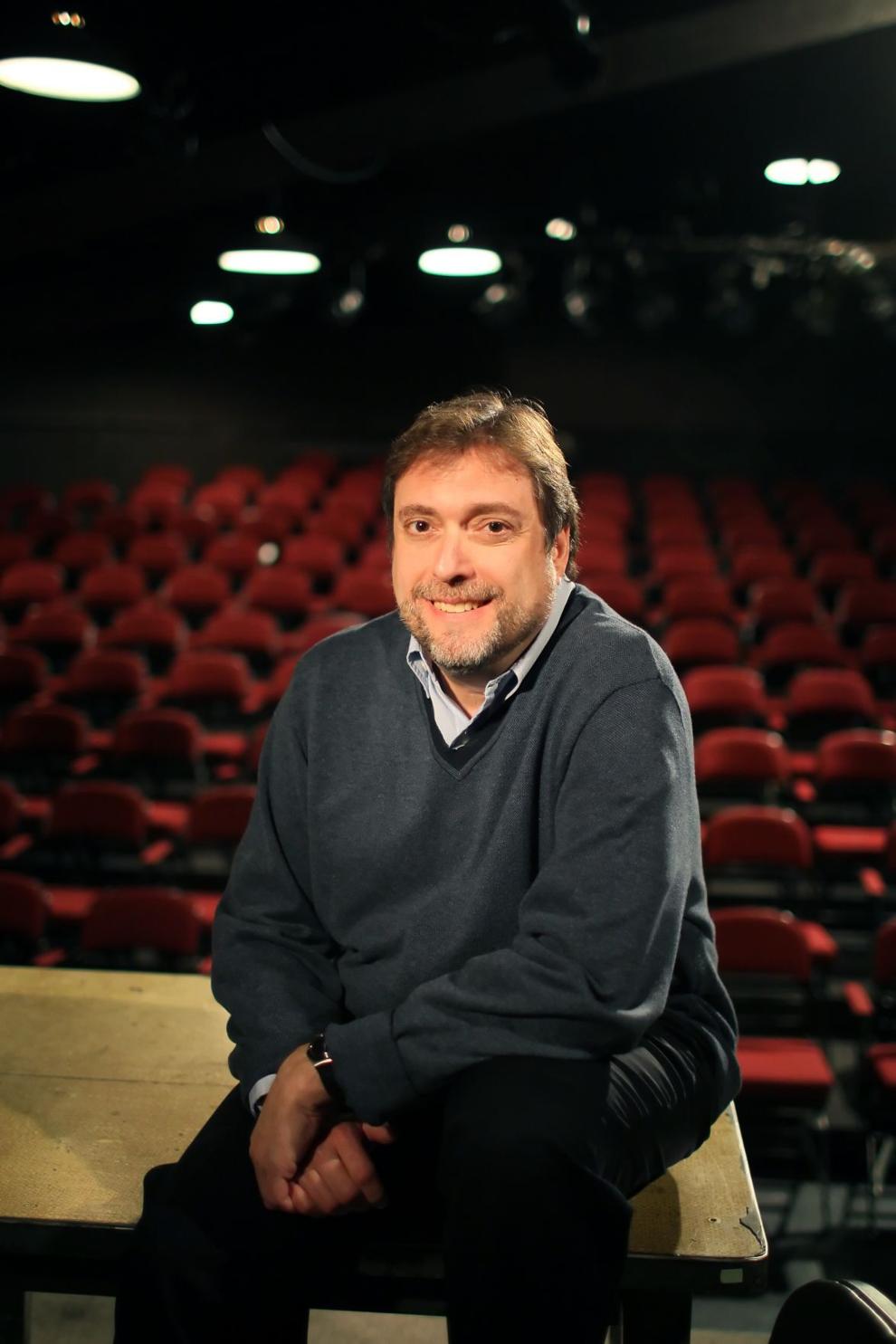 Mark Bernstein, managing director of the Repertory Theatre of St. Louis for more than three decades, has announced his retirement.
"By the time I step down, I will have been at the Rep for 35 years," says Bernstein, 62, whose retirement will become effective Jan. 1. "And while I love my work, and I love being part of the theater, and I love seeing how audiences respond to plays, I also have a very strong desire to be traveling a lot more than I have.
"Working in the theater is an all-consuming job," he says. "It has pretty much consumed my life for the last 34 years, and it's tough to do the other things that you want to do while running an arts organization."
The Rep will conduct a national search for Bernstein's replacement. In a statement, Gwen Middeke, president of the Rep's board of directors, expressed their "phenomenal respect and gratitude for Mark and the work he has done for our theater and our community."
"When Steve Woolf retired, I made a commitment to the board leadership to stay on through at least two years of the new artistic leader's tenure," Bernstein says. "Because I thought it would not be good for Steve and I both to be stepping down at the same time.
"And I didn't want to retire just because Steve was retiring," he says. "I was actually excited about the prospect of working with a new person, for at least a few years."
Born in Brooklyn, New York, Bernstein grew up in Edison, New Jersey, near New York City — and close enough to the bright lights of Broadway.
"I used to go with my parents to see Broadway shows," he says. "And by the time I got to high school, I could just go with friends. We would just get on the train into Manhattan on a Sunday — it was a 35-minute ride. Then you'd get on line at the TKTS line, and in those days half-price tickets were usually $10."
A graduate of the Wharton School at the University of Pennsylvania, Bernstein originally planned a career in actuarial science but switched to arts administration — a decision that eventually led him to the Rep.
During his tenure, he has more than tripled the company's annual operating budget and led its endowment growth from a half-million to nearly $10 million, and the Rep has staged more than 300 plays and musicals while strengthening its national reputation.
But with that work accomplished, Bernstein is ready to hit the road and see even more of the world.
"I'll tell you what my mother always used to say to me: Work gets in the way of travel," he says. "And as I get older, that resonates more and more for me. That's the biggest reason I want to retire at a relatively young age. I have a trip to Antarctica booked for December of 2022."