Meet 3 St. Louis contestants for Miss Gay America 2019
Forty-four female impersonators will vie for the title of Miss Gay America 2019 in St. Louis. Here are three who will represent St. Louis.
Meet 3 St. Louis contestants for Miss Gay America 2019
Janessa Highland, Miss Gay Missouri America 2018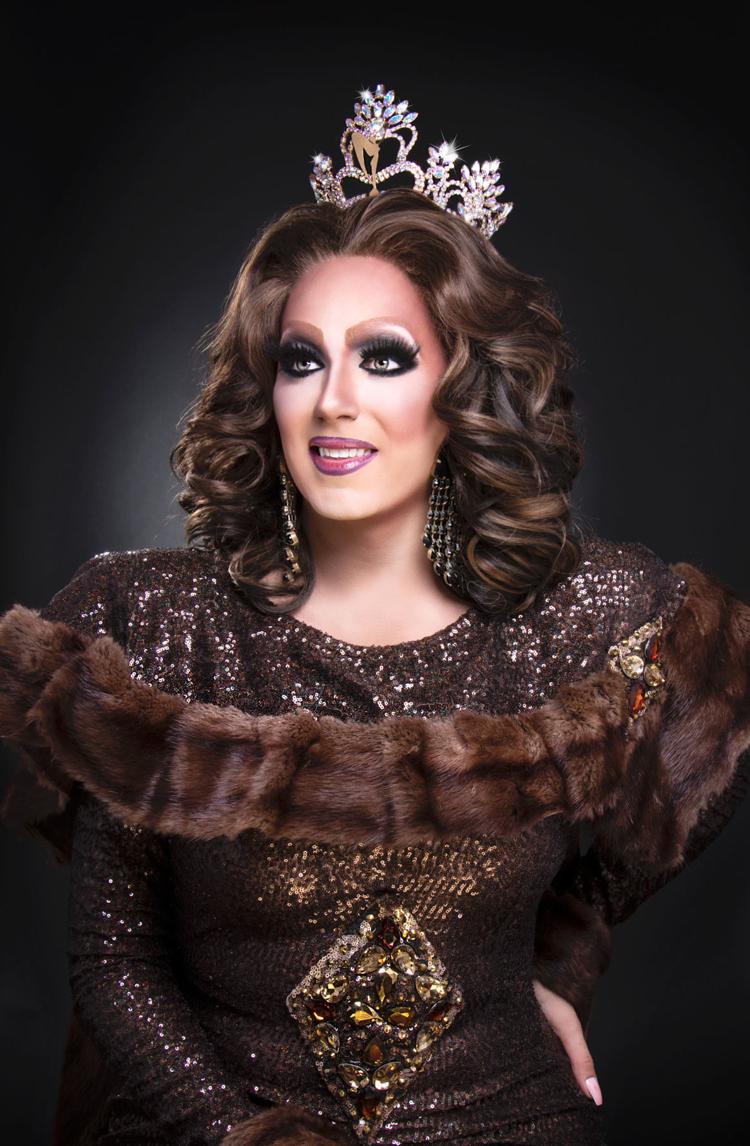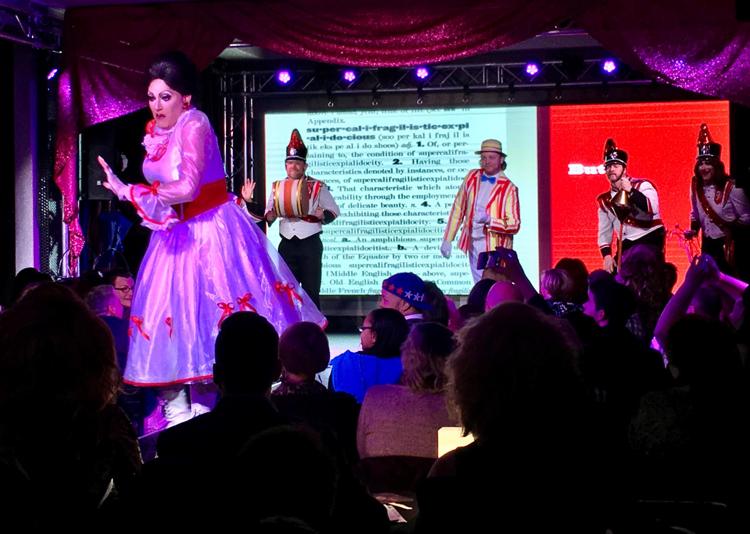 For 29-year-old Nick Fruend — who performs as the over-the-top-glamorous Janessa Highland — his first time competing at Miss Gay America will be the culmination of about 18 months of preparation.
He's had his eye on the prize since he started working to compete at Miss Gay St. Louis America.
Highland is Miss Gay Missouri America 2018.
"I have a great team behind me helping me get ready and making all my stuff — and (with) rehearsals," Fruend says. "Quite a bit of time has gone into it."
If crowned Miss Gay America, Fruend says, he's looking forward to meeting people and making memories with competitors from across Missouri and the United States.
"I think that I'm a great mix of traditional drag and a new-school way of thinking," he says. "And I think that the personality that I have would connect well with a lot of people across the country."
A native of Troy, Mo., Fruend attended college in Springfield, Mo., where he started as a male performer. He did a benefit drag show in 2010 and was hooked. He now lives in St. Louis and can be seen at Throw Backs Bar & Grill in St. Peters, the Grey Fox Pub and Bar:PM.
Fruend has also been reaching out to audiences with a show he's hosted for five years at an independent cinema in Jefferson City.
"Jeff City is a very red city with a lot of people who have never experienced drag before, and we've built quite a bit of support there and changed a lot of people's thinking about the LGBT community and drag performance," he says. "I think that continuing to educate people on what we do and why we do it — and the good that we can do with it — is really important to changing people's opinions."
With drag on television, he says, people often have a misunderstanding of what happens behind the scenes.
"I think they would be surprised to find out that a lot of people that you deal with on a regular basis are part of this performing community," he says. "I work with all types of people in real estate that have no idea that I'm a performer. And I've met a lot of people that know I'm a performer that have no idea that I, on a daily basis, help people find their dream home."
Atheena Vocé, Miss Gay Gateway Elegance America 2018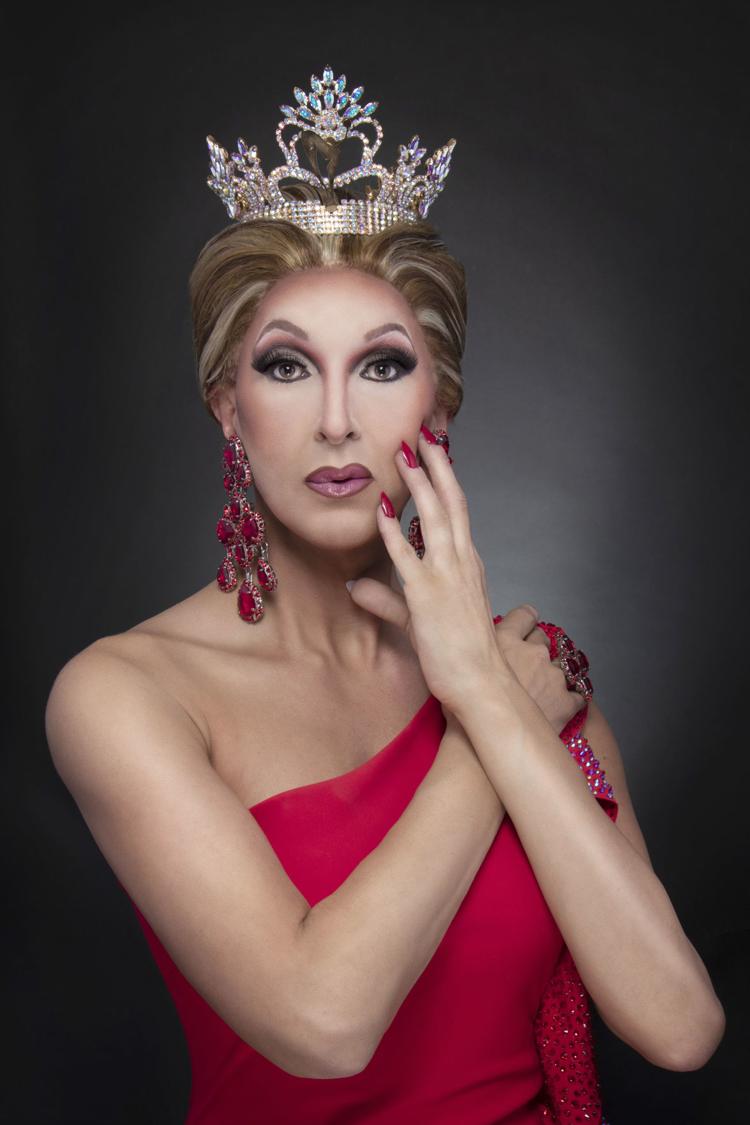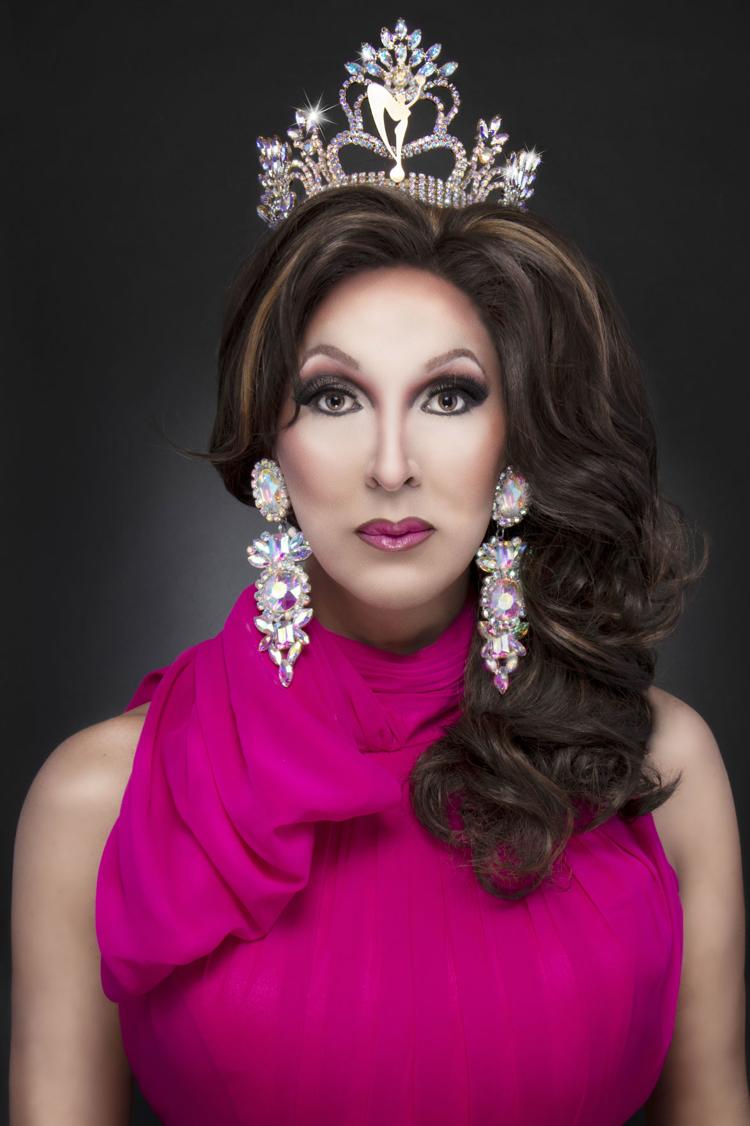 Jeff Thompson's last trip to the Miss Gay America stage was in 2004. As Atheena Vocé, he was representing Miss Gay Missouri America.
"I took a long hiatus, and I'm kind of dipping my toes back into it," says Thompson, 42.
He looks forward to competing again, now that he has a better grasp on life.
Thompson grew up in a small town in northeast Missouri and moved a year ago from Columbia, Mo., to St. Louis. He has performed at venues including Bar:PM, Hamburger Mary's, the Grey Fox Pub and Rehab.
Vocé is Miss Gay Gateway Elegance America 2018.
"When I started drag in Columbia, there was no one for me to look at, to look up to, to learn from," he says. "So my years competing in Miss Missouri, I would come and compete, and I would go back to Columbia, and I would tell everyone else there, like, 'Oh, my god, guess what they're doing! This is how they do that!' And that sort of grew the drag culture in Columbia.
"Columbia sort of considers me one of the founders of the drag community there, which is kind of an honor."
He thinks his experiences in his adopted hometown would serve him well as Miss Gay America.
"To be a good Miss Gay America, you have to be a role model, and being in Columbia, with so many students and young people, that was just sort of the role that I played," he says. "And I want to be Miss Gay America because to me, it is the truest form of female impersonation. … Basically, you still have to be a boy, and so I really appreciate that. To me, that's the theater of it."
As Vocé, Thompson is known for his Celine Dion illusion. He describes his character's look as elegant, classy and refined. "My friends in the past called me 'the governor's wife,'" he says.
By day, Thompson is the office and production manager for a St. Louis designer.
"My background is sewing — that's what I do; I make costumes," he says.
But when it comes to competition, he typically doesn't make his own outfits.
"That's one added bit of stress that I just don't want," he says. "I want to just put it on and perform."
Nina DiAngelo, Miss Gay Midwest America 2018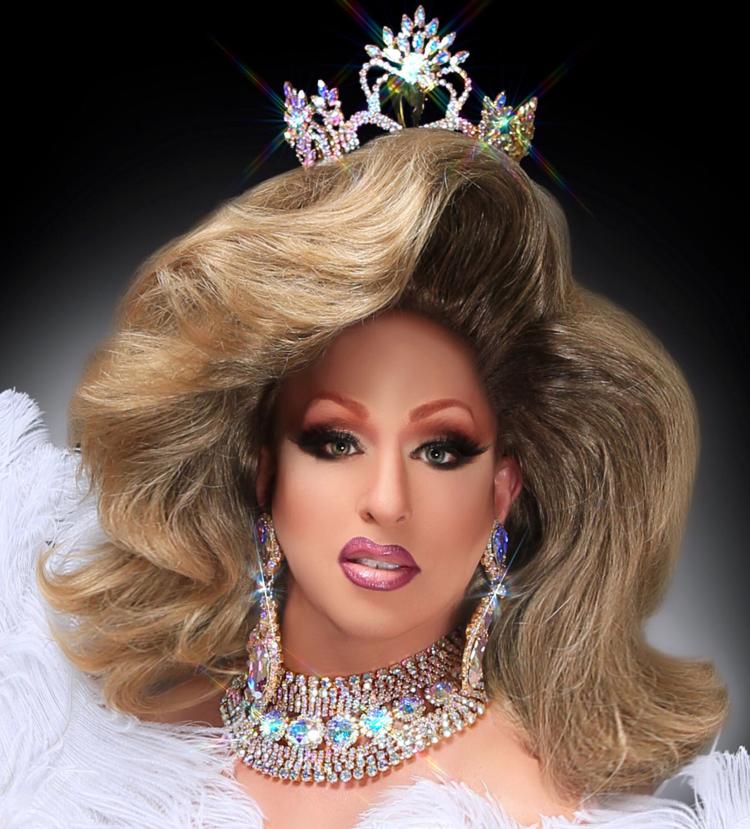 "Like most people, it started on Halloween," says Jamie Olsen, 45, of his introduction to drag.
He and his then-boyfriend dressed as Liza Minnelli and Judy Garland, respectively, and won a costume contest in the mid-'90s. An invitation followed to compete in an amateur drag contest. He won — "and then it kind of snowballed."
Female impersonation has been Olsen's full-time job for the past 20 years.
Born and raised in Buffalo, N.Y., he moved to Minneapolis, where he lived for 22 years. He relocated to St. Louis last year to work at Hamburger Mary's, where he performs five to six days a week as Nina DiAngelo.
DiAngelo is Miss Gay Midwest America 2018.
"I like all kinds of drag. I really love the celebrity impersonation part of it, but I don't like to do that all the time," Olsen says. "I still like to do really campy, funny stuff. I like to be very glamorous. I've found it's served me best to be versatile as opposed to kind of tunnel-vision into one type of drag.
"The celebrity impersonation part of it has afforded me a lot of opportunities financially. All the divas that I do — Bette Midler, Barbra Streisand, Liza Minnelli, Cher, Dolly Parton — they're all like 70 years old, so it's not always fun to impersonate a 70-year-old woman. But the crowd seems to respond really well to those."
This won't be Olsen's first time at Miss Gay America. He's also competed at the national level for Miss Gay USofA and All American Goddess, and he won National Entertainer of the Year in 2003.
In the weeks leading up to Miss Gay America, Olsen has been traveling to Chicago and Minneapolis for rehearsals and costume fittings.
"My favorite part is I really love putting a talent number together," he says. "My least favorite part is how much it costs."
He's also been trying to mentally prepare. "If I do win, it's a big job, and I want to be ready for it."
In the event that he wins the crown, he's looking forward to traveling and being a role model. He also wants to get new performers involved with pageantry.
"There's definitely room for new blood and to bring growth into the system," he says. "It's perfect for any queen who is looking for direction and growth; it's a great way to improve yourself."