O'FALLON, Ill. — The four-night Miss Gay America pageant came to a close late Saturday, crowning Pattaya Hart of New York its queen for 2020.
Hart, a native of Bangkok who works as a dance instructor in New York City, is one of few competitors to capture the Miss Gay America crown on the first attempt.
Rounding out the top five, along with Hart (Miss Gay New York America 2019 alternate): Dextaci (Miss Gay Mid-Atlantic America 2019), first alternate; Ivy Dripp (Miss Gay Louisiana America 2019), second alternate; Truly Fabu (Miss Gay New York America 2019), third alternate; and Fifi DuBois (Miss Gay Midwest America 2019), fourth alternate.
During the ceremony, Hart gave a shout-out to her mother, who traveled from Thailand to attend, proudly holding a lighted "Pattaya Hart" sign in the air — which Hart said made her feel like a K-pop star.
"I can't wait to show the country what I have to offer," Hart said during the onstage question portion of the contest. "I possess every quality that Miss Gay America should have. I have discipline, I have commitment to get myself to dance class every day, and I stay humble as a role model to all my dance students that I teach — that I inspire."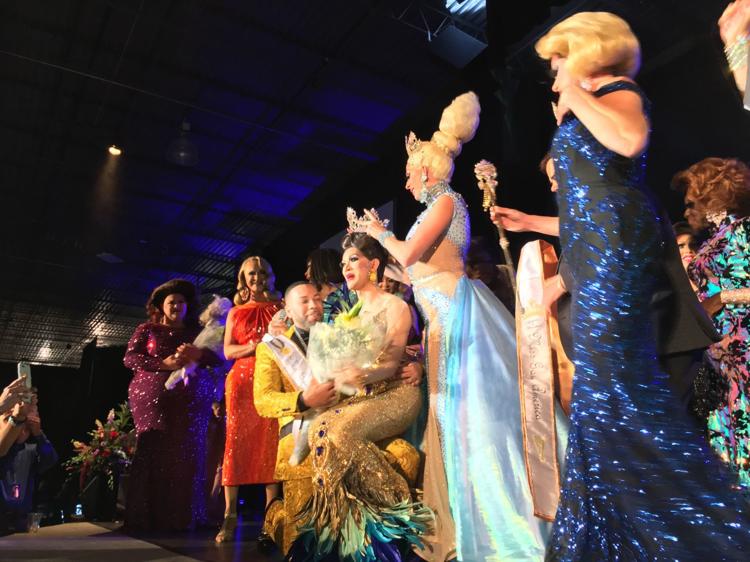 During Saturday's talent competition, the audience gave a thunderous standing ovation for Hart's dance-intensive performance as Chita Rivera.
On Wednesday and Thursday, 37 hopefuls — representing qualifying prelims across the country — competed in preliminary talent and evening gown rounds at Hamburger Mary's downtown. A "male interview" portion of the contest took place without an audience. On Friday evening, also at Hamburger Mary's, former titleholders took the stage for a revue show, and pageant contestants introduced themselves to the audience.
Saturday's competition at Gateway Classic Events in O'Fallon, Ill., spanned nearly six hours. Outgoing Miss Gay America 2019 Andora Te'Tee, also of New York, crowned Hart at 1:15 a.m.
"I'm afraid some of these girls are gonna have a beard before we're done," emcee Charity Case quipped, about an hour before the show's end.
The winner of Miss Gay America receives a prize package valued at $50,000. In addition to traveling to and overseeing preliminary pageants nationwide, the titleholder handles a number of administrative duties, including recruiting contestants, selling advertising, working with pageant promoters, fundraising and serving as an ambassador for the system.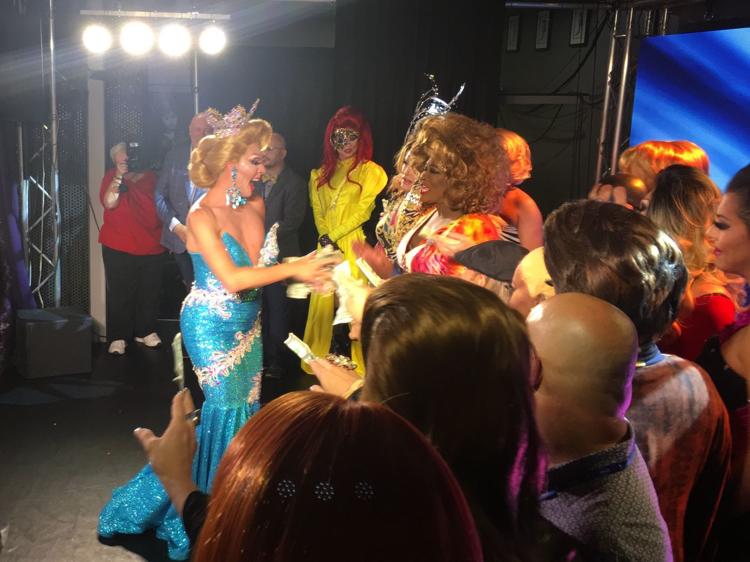 A pay-per-view livestream of the competition was also made available. Organizers said viewers included fans at watch parties at various bars across the country. 
The pageant is a production of Mad Angel Entertainment, whose owners also are co-owners of Hamburger Mary's in St. Louis.