The new Counterpublic project isn't simple to describe.
First, St. Louis has never seen a three-month public art festival like this one. Second, its locations are scattered, and the times even a little unclear. So to understand the event, it might be best to attend the opening day party. But what's wrong with that?
Counterpublic is an ambitious public art triennial that will envelope Cherokee Street starting April 13, touching restaurants, bakeries, barbershops, a basketball court and even a Buddhist temple. There will be music, films, parades and a special beer. Many of the projects aim to question today's social issues of racism, immigration and citizenship.
Focusing on how "art can enter the everyday life of a neighborhood," Counterpublic will include more than 30 artists and 24 sites, James McAnally says. "I think it's the largest public art exhibition in the city's history."
McAnally and his wife, Brea, are co-founders of the Luminary, which hosts a rotating set of artists-in-residence and is a "platform for art, thought and action." The couple, along with curator Katherine Simóne Reynolds, are organizing the debut event, which they plan on running every three years in different parts of the city.
"We want to take art out of the gallery walls and connect with people where they are," James McAnally says.
Doing so will be collaborators such as:
• Cauleen Smith, whose banners and video will be part of "Sky Will Learn Sky," an installation at Treffpunkt, a space in a former church
• Demian DinéYazhi', a Native American artist who will use performance, poetry and poster art at FOAM, just feet from the controversial statue of an Indian chief that stands at Cherokee Street and Jefferson Avenue
• Jerome Harris, Serubiri Moses and Gee Wesley, who will create a library and publishing site in Teatopia, allowing previously web-only documents to be printed and spiral-bound
• Fidencio Fifield-Perez, who will install paintings and everyday items connected to displacement and migration at the greenhouse of Flowers and Weeds
• Jon Rubin and Joseph del Pesco, who will present a sequence of "three fictional national museums," whose work includes signs on a vacant storefront.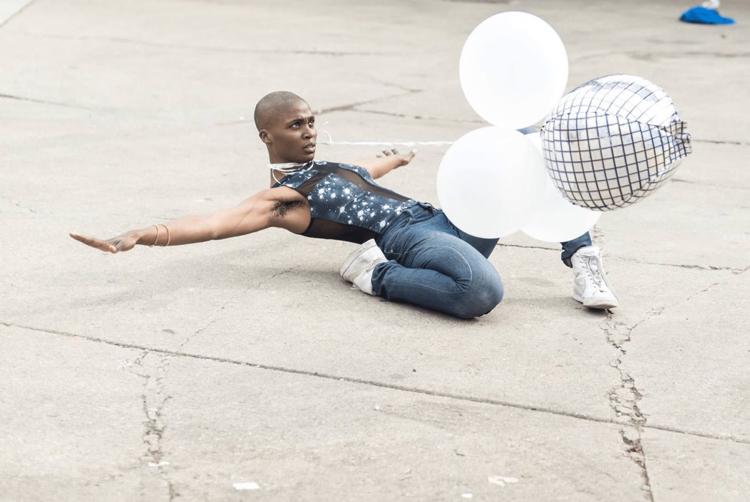 One imaginative artist, Azikiwe Mohammed of New York, will set up a photo studio through May 5 and offer free portraits for neighborhood residents. Mohammed's Armor Photo Studio will be a new part of his fictional city, which he calls New Davonhaime. (The name combines parts of the five most densely populated black-majority cities — Detroit; Savannah, Ga.; New Orleans; Jackson, Miss.; and Birmingham, Ala.) Last year, the artist set up a fictional store, Jimmy's Thrift, at the Ace Hotel Chicago.
The opening day will be appropriate for families, McAnally says. Tours, talks and performances will take place from 1 to 6 p.m., headquartered at the Luminary. After 8 p.m. a party there will include food, videos, music and the debut of Earthbound Beer's Luminary Counterlager.
The McAnallys, who live nearby, are anchored in the Cherokee neighborhood. Its concerns speak to the city's concerns, McAnally says.
He details how the area has four neighborhood associations, two business associations and two aldermen. The area has a diverse culture, including the largest population in the city of Latinx residents.
"It needs to develop, but it needs to develop inclusively with the people who are here," he says.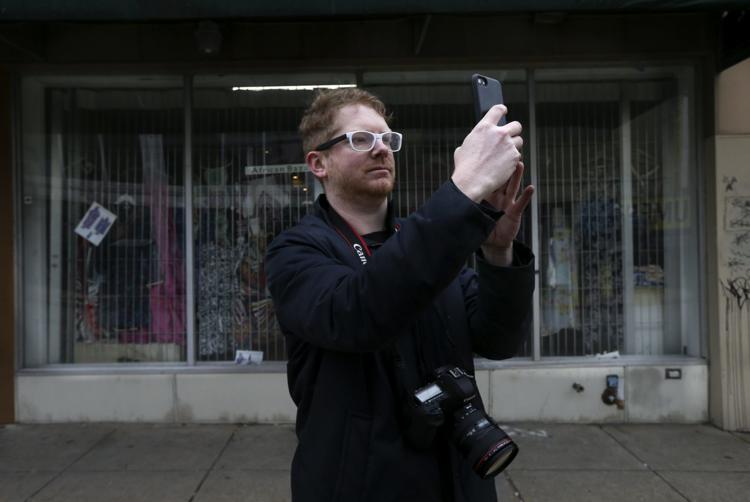 (tncms-inline)d0efa7fd-9470-4f66-9839-fdc98a1f8083[0](/tncms-inline)
The Cherokee area is a microcosm of the fragmented metro area, he believes. With the Counterpublic project, "we're working with everyone."
He believes it will show how art "moves culture forward and how it moves a city and neighborhood forward."
Some of the major funders of the project include the Whitaker Foundation, Mid-American Arts Alliance, the Andy Warhol Foundation for the Visual Arts, the Regional Arts Commission, Siteman Family Foundation and the Missouri Arts Council.
With the project running through July 13, there will be artists coming and going, but also chances to visit multiple times.
Local artists José Guadalupe Garza and Miriam Ruiz have already been meeting at El Chico bakery, where they plan to create a permanent "art intervention."
They are co-founders of Latinx Arts Network, which has monthly meetings of 20 to 30 people. For Counterpublic, Garza and Ruiz want to add a small Spanish-language library in El Chico to "nourish" the community.
Artists see past utility value, often imagining different possibilities, Garza says. El Chico isn't just a bakery but a "community hub," he says.
"We're not choosing a traditional medium," Ruiz says. "It's more interactive and about humans and the neighborhood."