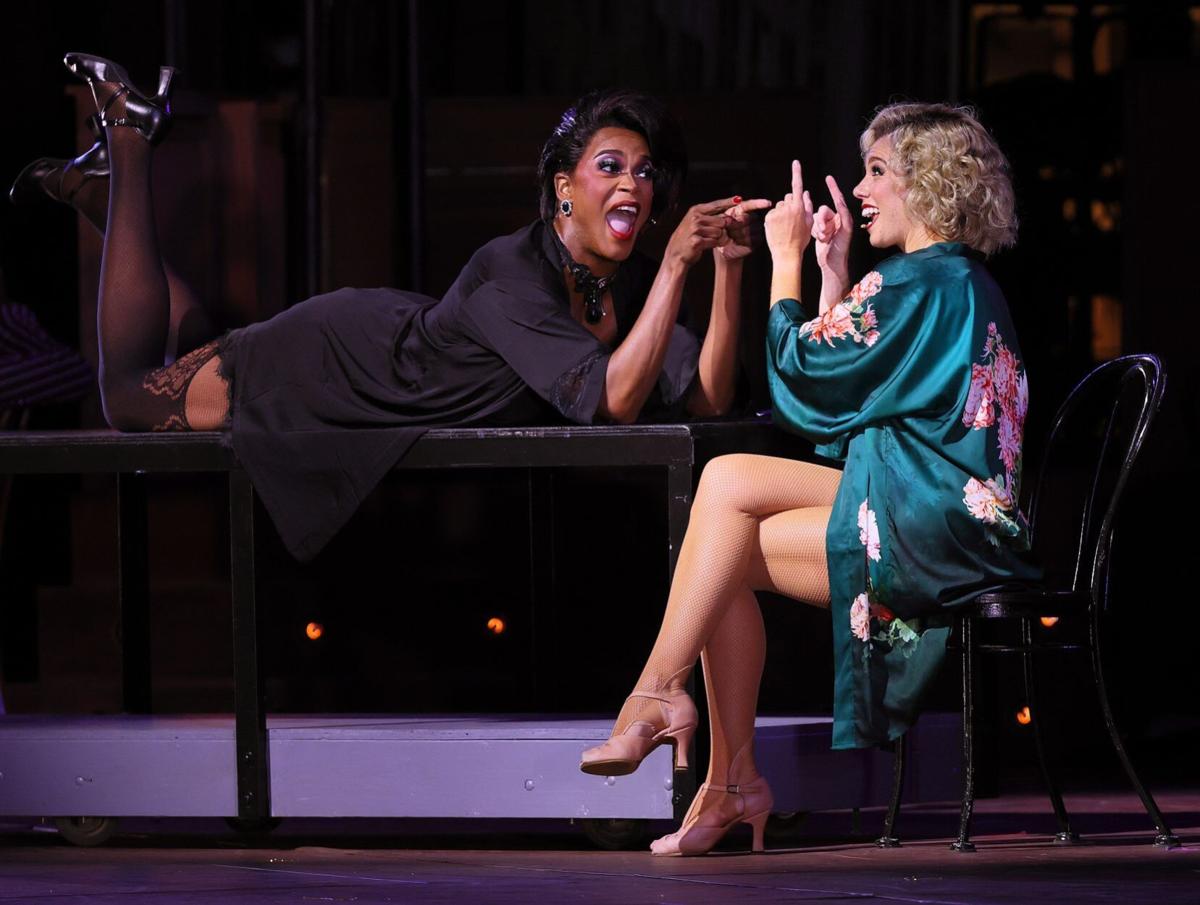 "Legally Blonde," "The Color Purple," "Camelot," "Joseph and the Amazing Technicolor Dreamcoat" and an encore presentation of "Chicago" are among the musicals scheduled as part of the Muny's 104th season in Forest Park.
The 2022 lineup will also include two shows that were originally scheduled for 2020 — "Mary Poppins" and "Sweeney Todd." The full 2020 season was postponed for the first time in the outdoor theater's history because of the pandemic.
The Muny will return to a seven-show schedule after staging only five this past year because of health and safety concerns.
"If we get to the spring and the public health conditions have changed, we may have to adjust," said Mike Isaacson, artistic director and executive producer of the Muny. "But right now, we don't anticipate it."
Isaacson announced the 2022 season Thursday evening in a livestream.
"Chicago," June 13-19 • The Broadway hit about murderous showgirls competing for media coverage in the Windy City was a Muny hit. The response to "Chicago" was "incredible," Isaacson said. Plans call for reuniting the stars and backstage talent that made the show a success. "My hope is that everyone will be back," he said.
"Camelot," June 22-28 • The legend of King Arthur is the basis for this Lerner and Loewe musical, which has become associated with the optimism of the Kennedy administration. "It's about idealism," Isaacson said. "And the score is crazy great — just one amazing song after another."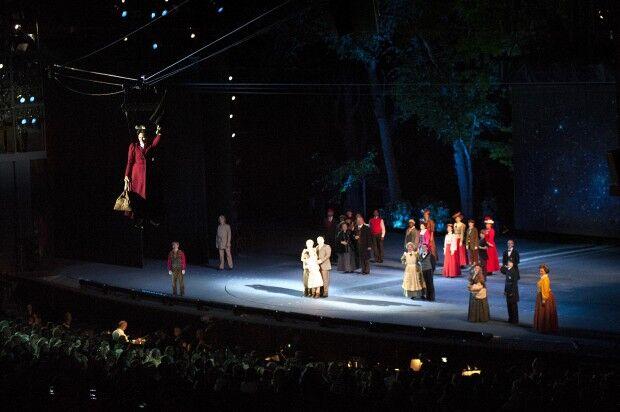 "Sweeney Todd," July 16-22 • One of Stephen Sondheim's most popular musicals, this tale of a barber who hungers for revenge has been presented by opera companies and was adapted into a 2007 film directed by Tim Burton and starring Johnny Depp and Helena Bonham Carter. This will be its Muny premiere.
"Legally Blonde," July 25-31 • The iconic Elle Woods, introduced in the 2001 film starring Reese Witherspoon, is at the heart of this musical about a woman who pursues her ex-boyfriend to law school only to find herself. "Interestingly enough, the show has grown in popularity as time has gone on," said Isaacson, who produced "Legally Blonde" on Broadway.
"The Color Purple," Aug. 3-9 • Set in the South, this musical is based on the Pulitzer Prize-winning novel by Alice Walker. The novel was adapted into a 1985 film starring Whoopi Goldberg and directed by Steven Spielberg. Isaacson notes that Walker's book "is an American classic, and the story has such power and purpose." This will be the show's Muny premiere.
"Joseph and the Amazing Technicolor Dreamcoat," Aug. 12-18 • Before composer Andrew Lloyd Webber and lyricist Tim Rice had a hit with "Jesus Christ Superstar," they were known for this show that started out as a children's oratorio.
Season ticket renewals begin in December. New subscriptions go on sale March 23. For more information, call 314-361-1900 or visit muny.org.