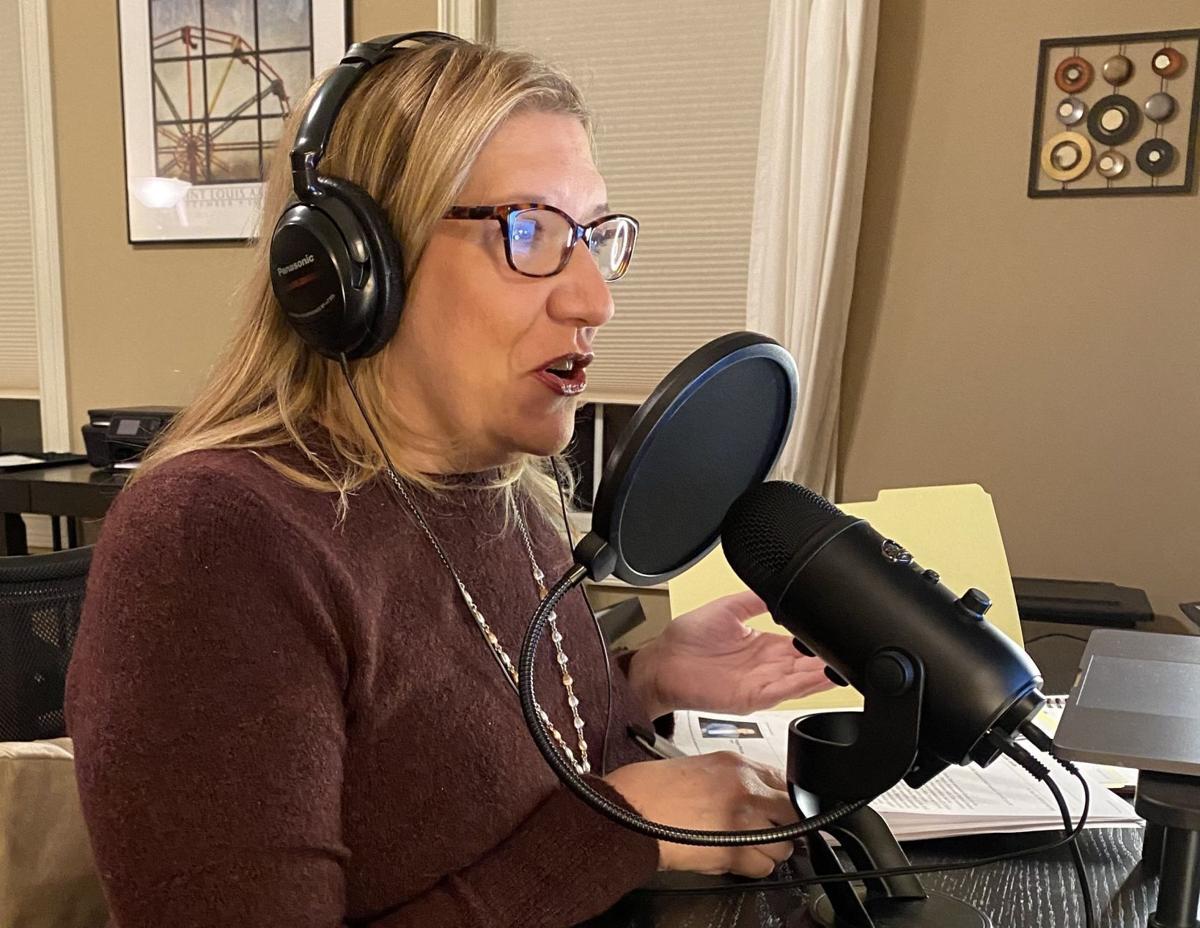 Live theater may be on hiatus because of the pandemic, but dialogue among professionals in the field continues. And a podcast created by Sharon Hunter is a good place to hear it.
Hunter is the host of "Moonstone Connections," which addresses topics related to theater and the people involved in it. Her guest for the show's fourth installment, available Jan. 19, is Amelia Acosta Powell, associate artistic director of the Repertory Theatre of St. Louis.
Previous episodes have featured Tom Ridgely of the St. Louis Shakespeare Festival, Judith Cullen of the Fox Performing Arts Charitable Foundation and Edward Coffield of New Jewish Theatre.
The podcast is available on Apple Podcasts, Spotify, Stitcher and other platforms.
Engaging folks in conversation is a longtime practice for Hunter, who was the original host and producer of KEZK's "Pillow Talk," a late-night, soft-rock show. Last year, she founded the St. Louis Theatre Community Task Force in response to the coronavirus pandemic. Hunter is also artistic director of the Moonstone Theatre Company, which was set to launch in 2020 before the pandemic put those plans on hold.
Recently, Hunter spoke with Go! Magazine about the "Moonstone Connections" podcast and prospects for local theater in these challenging times. The interview has been edited for length and clarity.
Q • How did you get the idea for "Moonstone Connections"?
A • Like everyone else, I was trying to find something that I could do creatively to express myself. We've been dealing with this pandemic, and many theater companies in town have found new and innovative ways of creating other outlets. Because I have a really strong broadcasting background, I decided I would create something that was an offshoot of Moonstone Theatre Company but would also be something that I could do with the arts and entertainment world. Talking about current topics such as the pandemic and Black Lives Matter and how that's affecting the theater industry.
Q • What's the format of the show?
A • These are hourlong interviews with arts and entertainment leaders, much in the vein of those long-ago interview shows such as Dick Cavett used to do, or Tom Snyder.
Q • What goes into deciding whom to interview?
A • I have reached out to all the artistic directors and managing directors and people who are involved in theater in a high-profile way. And I'm also starting to reach out to people nationally. Not only do I talk to them about what they're doing and how they're navigating our current situation, but I also get insight into how they became the theater professionals that they are.
Q • What's your sense of how many of the local theater companies will survive?
A • That's a very good question. I'm trying to be hopeful that they're doing things that will keep them afloat — things that are virtual, or different ways of creative performance. It's just that we're waiting to see if some of them can hold on financially. But I'm not sure how some of the smaller companies will fare if (the pandemic) continues as the months go on.
Q • Will the podcast continue after things get back to normal?
A • I would like to keep doing it. There's a new episode that drops on the third Tuesday of every month, and I'd like to increase that.
What "Moonstone Connections" • When Available every third Tuesday • Where linktr.ee/moonstoneconnections • How much Free • More info linktr.ee/moonstoneconnections