Calling all Instagrammers! Looking for some St. Louis spots to nab a sweet shot for the 'gram? We've compiled a list of our favorite Instagram places in St. Louis — and what makes them pop.
By Danielle Drake-Flam and Kayla Steinberg, St. Louis Post-Dispatch
Gateway Arch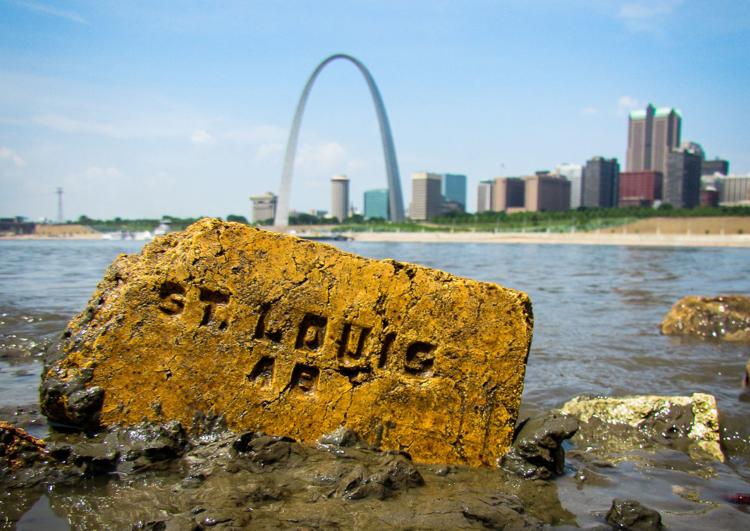 Get that iconic shot of the Gateway Arch from the Eads Bridge or Malcolm W. Martin Memorial Park. You can capture long legs and tall national monuments from a low angle. Added bonus: You can pinpoint your location as Gateway Arch National Park.
Where • Gateway Arch National Park
Hours • 8 a.m.-10 p.m. daily; Arch grounds are open 5 a.m.-11 p.m. daily
Busch Stadium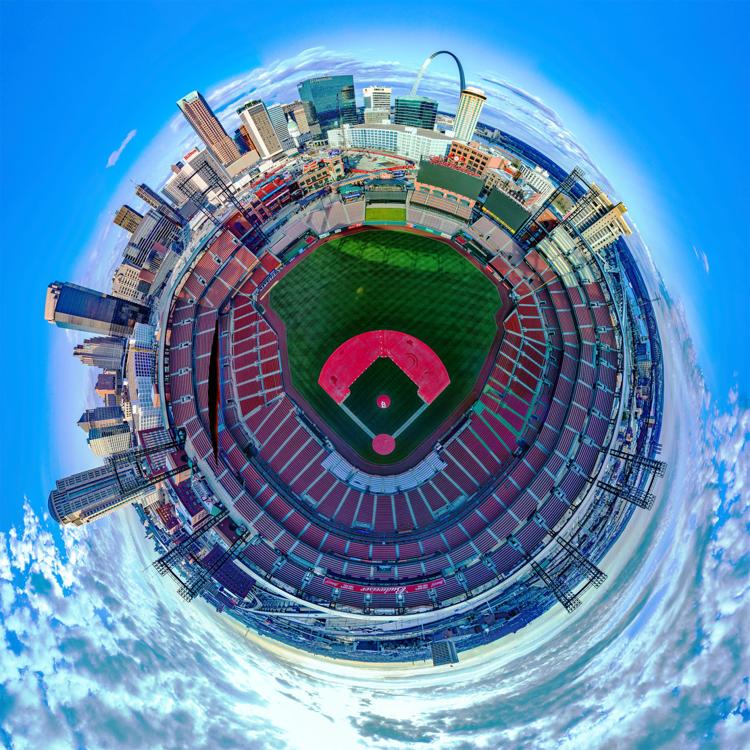 Busch Stadium isn't just a place for baseball fans and home to the Cardinals — it's also a top Instagrammable spot with the iconic St. Louis skyline as its background. The stadium seats 44,494 people and was designed as a retro classic field with a large bridge overhanging the west entrance.
Where • 700 Clark Avenue
The Grove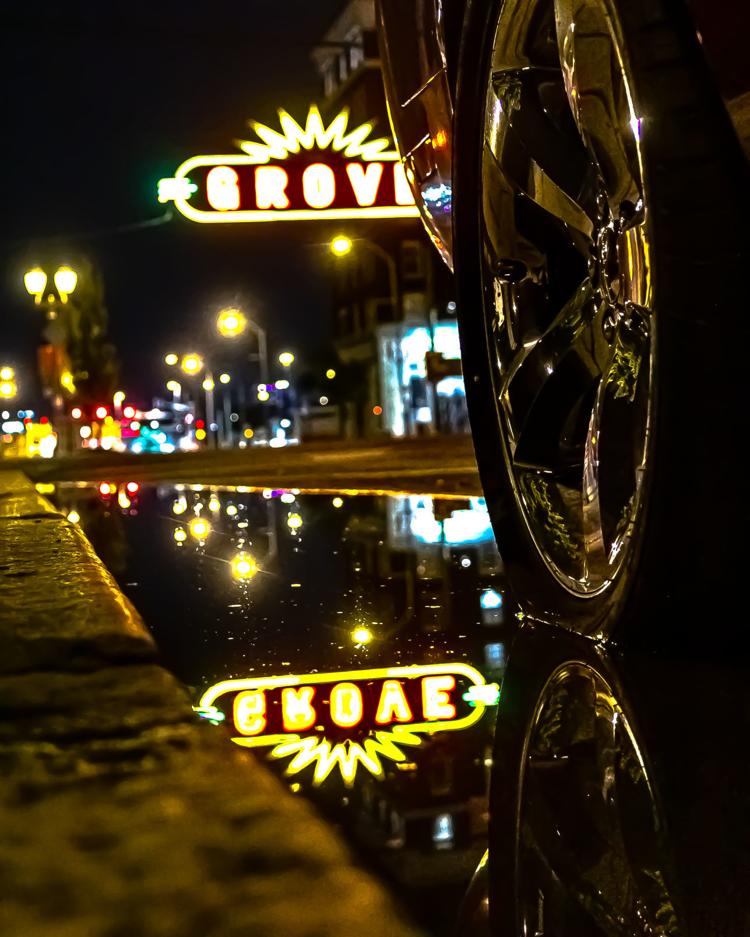 Looking for a spot for a colorful street photoshoot? Pose in the Grove, along the strip of Manchester Avenue between Kingshighway and Vandeventer Avenue. With its collection of bars, restaurants, nightclubs and shops, the neighborhood is known for its nightlife. Get a pic under the huge neon-lighted banner that welcomes all to the neighborhood.
Where • Manchester Avenue
Strange Donuts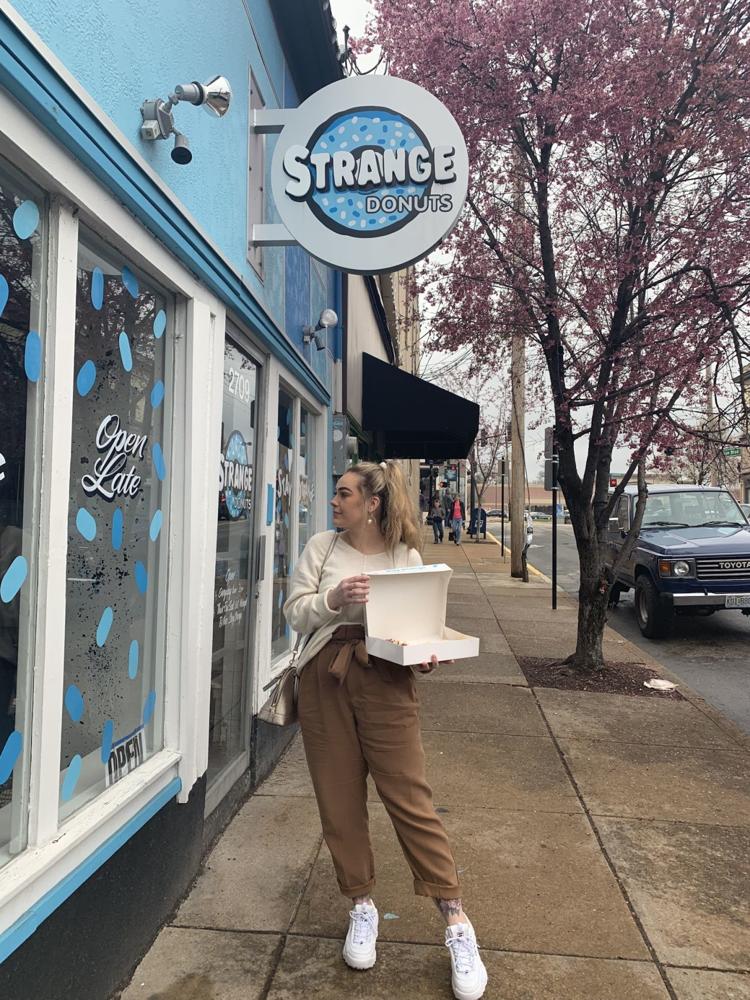 Not only does the location bode well for an Instagram caption, its doughnuts "donut" disappoint. Serving everything from a traditional glaze to strawberry-jalapeño fritter, Strange Donuts is the spot to nab a fun photo in front of its blue-and-white murals and decor.
Where • 2709 Sutton Boulevard, Maplewood; 11477 Olive Boulevard, Creve Coeur; 107 East Argonne Drive, Kirkwood
Hours • 6 a.m.-2 p.m. Sunday-Wednesday, 6 a.m.-midnight Thursday-Saturday
Anheuser-Busch Brewery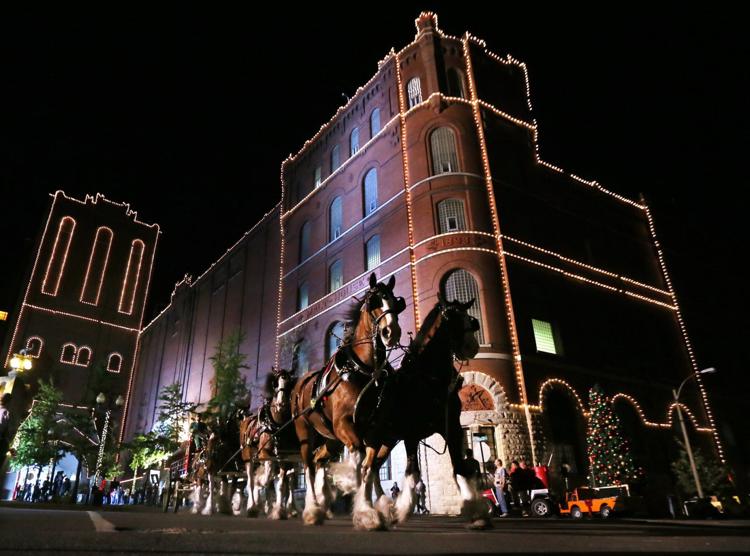 The Anheuser-Busch complex is a fun place for pictures, with its beer museum, brewery tours and outdoor Biergarten. Its red-brick Romanesque structures feature crenelated towers and other elaborate architectural details. The Brew House, a stop on the brewery tour, is a great spot for a classy 'Gram, with its intricate hops chandeliers and intricate iron-work. And the A-B Clydesdales, in their posh stable, make for a great "celebrity" photo op. Each horse stands about 6 feet tall and weighs about 1,800 pounds, making everyone look small in comparison.
Where • 1200 Lynch Street
Hours • 9 a.m.-5 p.m. Monday-Saturday, 11 a.m.-5 p.m. Sunday
Missouri Botanical Garden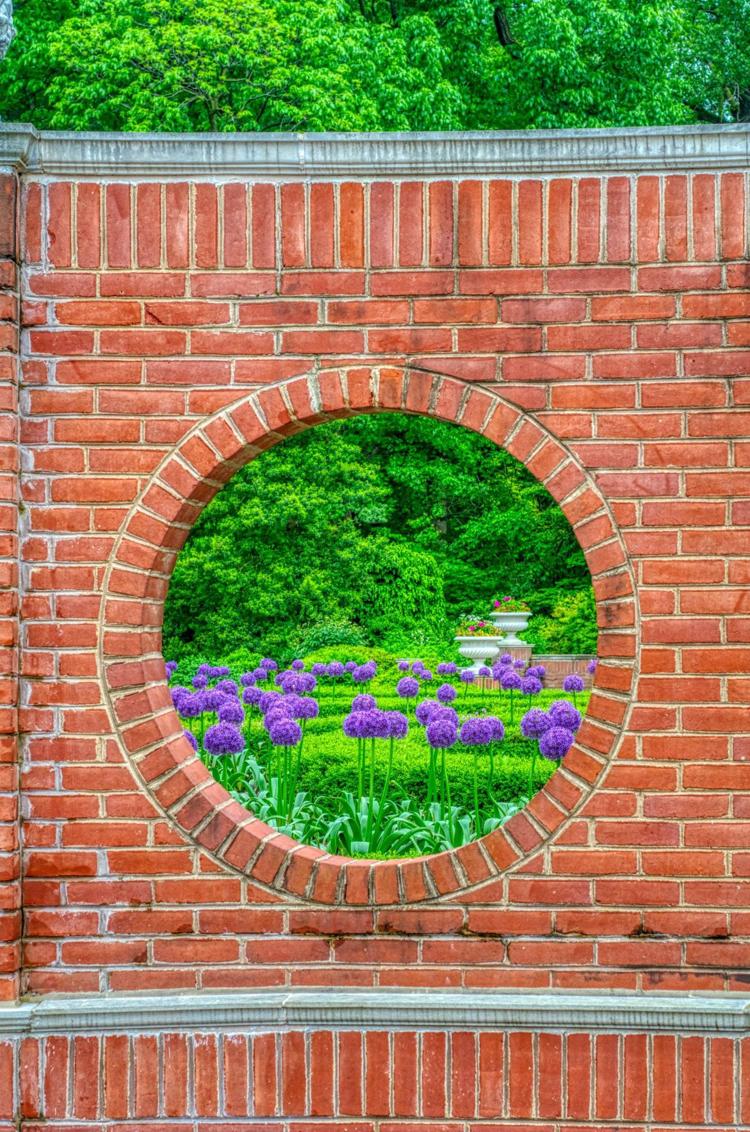 Make your Instagram pictures pop with some baby blues and pink hibiscus at the Missouri Botanical Garden, where you'll find a colorful mix of plants, ponds and sculptures. Coordinate your outfit with the scenery, and take advantage of lots of great lighting opportunities.
Where • 4344 Shaw Boulevard
Hours • 9 a.m.-5 p.m. daily
Citygarden
Spice up your Instagram with some urban-chic vibes at the Citygarden. Located on the Gateway Mall, the 10-year-old sculpture park is 3 acres of beautiful Ginkgo trees, native plants, spacious sidewalks, and curious, colorful public art. You can even get a good picture at night, when the garden's spray plaza is colorfully illuminated. If you're a foodie, stop by the Kaldi's Coffee to snap a photo that blends cuisine with cityscape.
Where • 801 Market Street
Hours • 6 a.m.-10 p.m. daily
Hello Juice & Smoothie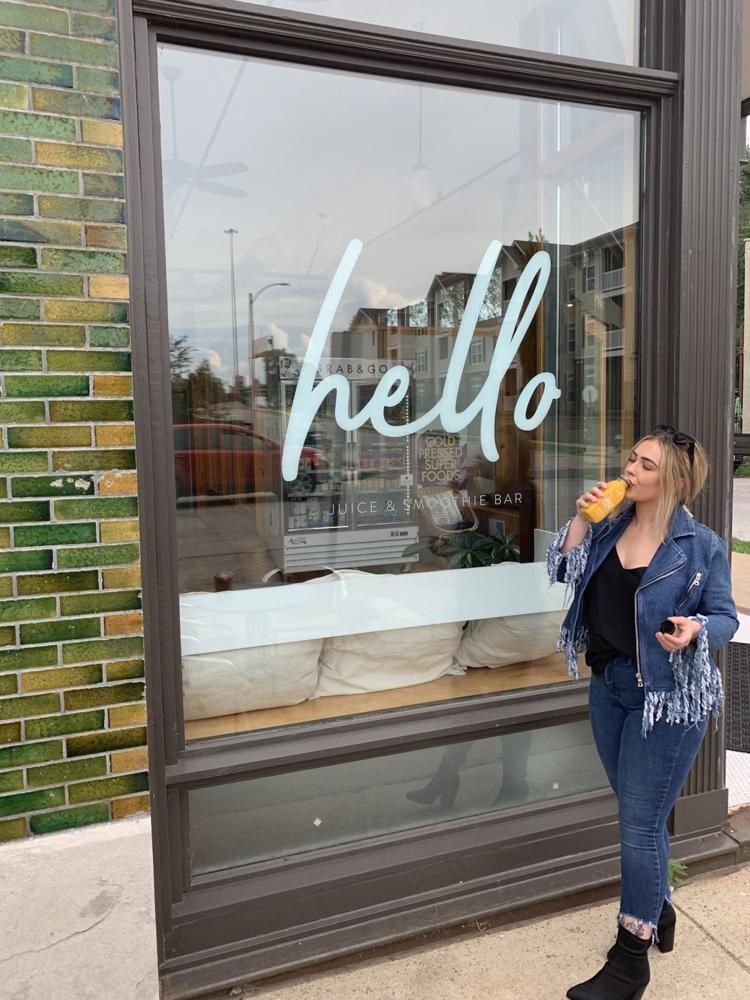 While you're grabbing a healthful snack, snap a shot for Instagram. Located near Forest Park Southeast, the juice and smoothie bar serves everything from handcrafted smoothies in a bowl to cold-pressed juice to drip coffee. Not only is the cafe itself stunning — with its tall, sun-lit windows and clean California-chic vibe — the names of its dishes (a #girlswholift smoothie and sparkling strawberry matcha) naturally spice up the caption game.
Where • 1000 South Newstead Avenue
Hours • 7 a.m.-6 p.m. Monday-Friday, 8 a.m.-4 p.m. Saturday-Sunday
Moonrise Hotel
The Moonrise Hotel stairs have graced many an Instagram, with their ever-changing glowing rainbow colors. Joe Edwards' retro, moon-themed hotel boasts chic decor and soothing earth-tone walls graced by lunar images. Enjoy a drink at the rooftop bar while nabbing a picture in front of the one of the world's largest man-made moons.
Where • 6117 Delmar Boulevard 
Hours • 6:30 a.m.-3 a.m. daily
City Museum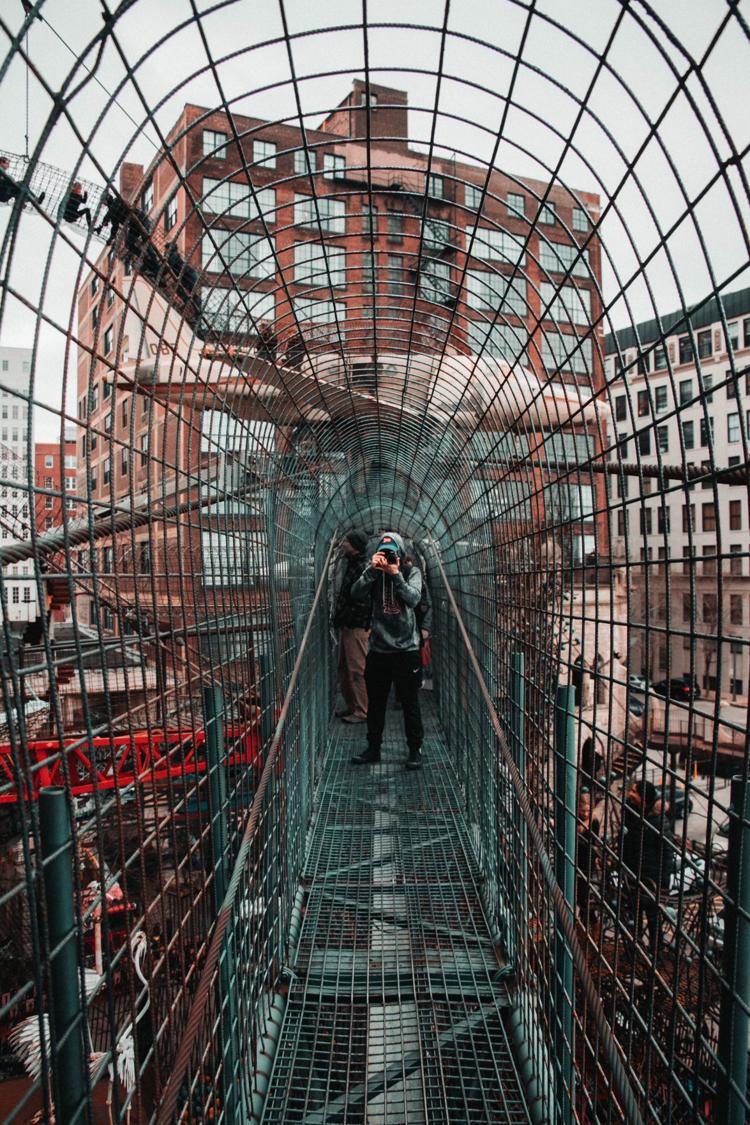 Everyone's Instagram needs a cool photo or two from City Museum. Made almost entirely from reclaimed materials, the museum's exhibits fill several floors — plus a rooftop park and an outdoor climbing sculpture made of repurposed industrial objects. From the Ferris wheel, school bus and praying mantis on the roof to a wall of distorted mirrors, City Museum offers a wide variety of photo opportunities.
Where • 750 North 16th Street 
Hours • 9 a.m.-5 p.m. Monday-Thursday, 9 a.m.-midnight Friday-Saturday, 11 a.m.-5 p.m. Sunday
Honorable mentions
Tower Grove Park
Cahokia Mounds
St. Louis Zoo
St. Louis Art Museum
Art Hill in Forest Park
Jewel Box
Laumeier Sculpture Park
Castlewood State Park
Creve Coeur Park
Malcolm W. Martin Memorial Park
The Magic House
Six Flags St. Louis
The Mural Mile
Delmar Loop
Fox Theatre
Lafayette Square
Grant's Farm
Central Library
Cafe Osage
City Diner
Three Sixty
Fiddlehead Fern Cafe
City Coffeehouse and Creperie
Venice Cafe
Ted Drewes Frozen Custard
---
What did we miss? These are some of our favorite photogenic spots. Leave a comment to tell us about yours.