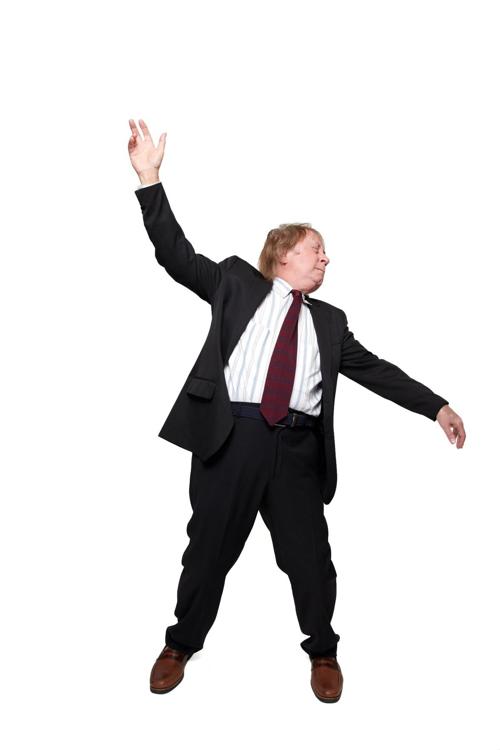 The Midnight Company, one of the most consistently adventurous local theater ensembles, has launched its 2021 season with the one-person show "Here Lies Henry," starring artistic director Joe Hanrahan, written by Daniel MacIvor and directed by Ellie Schwetye. Presented at the Kranzberg Arts Center in Grand Center, the play runs through June 27.
After "Here Lies Henry," the Midnight season continues with "Now Playing Third Base ..." (July 8-23), "Patient #47" (Oct. 1-3), "It Is Magic" (Oct. 21-Nov. 6) and "Tinsel Town" (Dec. 2-18).
Recently, Hanrahan spoke with Go! Magazine about "Here Lies Henry" and his ongoing interest in solo performance. The interview has been edited for length and clarity.
Q • The Midnight Company is largely known for one-person shows such as "Here Lies Henry." When putting together a season, is your goal to maintain a balance between that kind of production and those requiring several actors?
A • Yes. I never purposely look for one-person shows unless the situation kind of demands it, or one of those scripts just pops out. I've been lucky in finding good one-person scripts. It's a very convenient way to put a show together when your schedule is kind of tight. I'm always hoping to do collaborative work with multiple actors, but sometimes you run into a situation where one person is the right way to go.
Q • What goes into deciding which one-person shows to produce?
A • I have followed some of the playwrights who write them, such as Eric Bogosian, Conor McPherson and Will Eno. And now this show, this Daniel MacIvor script, that's the third script of his that I'm doing.
Q • How did MacIvor come to your attention?
A • A lot of the time, I will read a review from a major city in a major paper. My eyes light up when I see that a script for a one-person show is well-reviewed, and it seems to be something that I could possibly go after.
Q • You've previously starred in MacIvor's "Cul-De-Sac" and "House." What is it that you like about his work?
A • It's very intelligent. It's full of surprises. Both "House" and "Here Lies Henry" are very abstract and imaginative, with very different, innovative structures. But "Here Lies Henry" has a lot more heart and soul to it. It packs a powerful punch as the show goes on.
Q • And the "lies" in the title actually refers to not telling the truth?
A • Exactly. And it's timely. We've fought for the last four years about lies in politics, and I think that's invaded our society on all sides of the spectrum. Henry is a liar, and he kind of explains how he got that way. Hopefully, by the end of the play, you understand where he's coming from.
Q • What is the appeal of the one-person show for you?
A • It's a challenge. I love two things about theater: a good story and a challenge. I want to go: "Can I pull this off? Can I do this?" And the one-person shows, just by their very nature, have that in the middle of them. They're very challenging.
What "Here Lies Henry" • When June 10-27; 8 p.m. Thursday-Saturday, 2 p.m. June 27 • Where Kranzberg Black Box, Kranzberg Arts Center, 501 North Grand Boulevard • How much $20 • More info metrotix.com