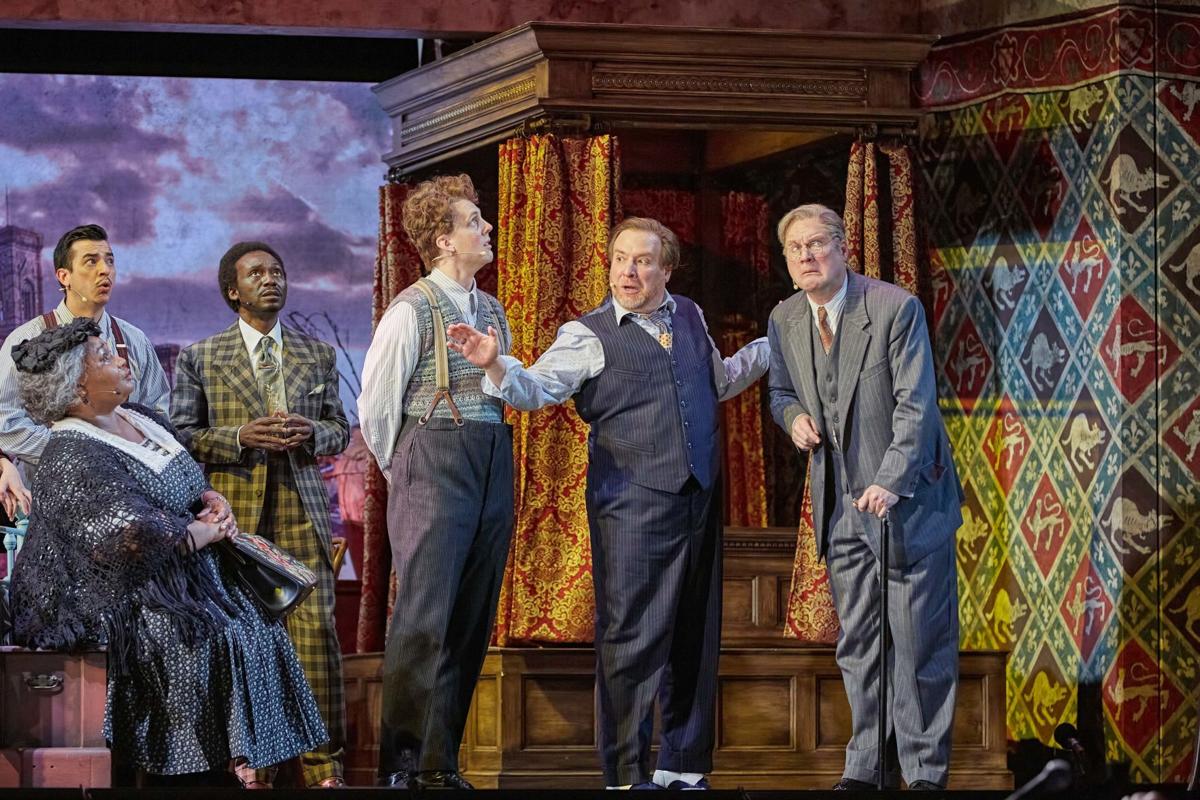 Tenor Jermaine Smith, 48, has been telling his story around St. Louis for decades. His career as an internationally performing opera singer began in 1990 when a teacher overheard him imitating opera singing in the back of the school bus as a joke.
The teacher encouraged Smith, then a senior at Roosevelt High School, to audition for the inaugural season of the Artist-in-Training program at the Opera Theatre of St. Louis.
Smith had never seen himself as a singer, and he laughed at the idea of a Black opera singer, something he had never seen growing up in north St. Louis. His teacher's faith in his potential as an opera singer surprised Smith, who was the drummer, not a singer, in the vocal jazz band.
"As a young boy from the 'hood who has been discovered through this program to have a talent that I had no idea about," he says, "I see it as a gift given and cultivated by and discovered through this program."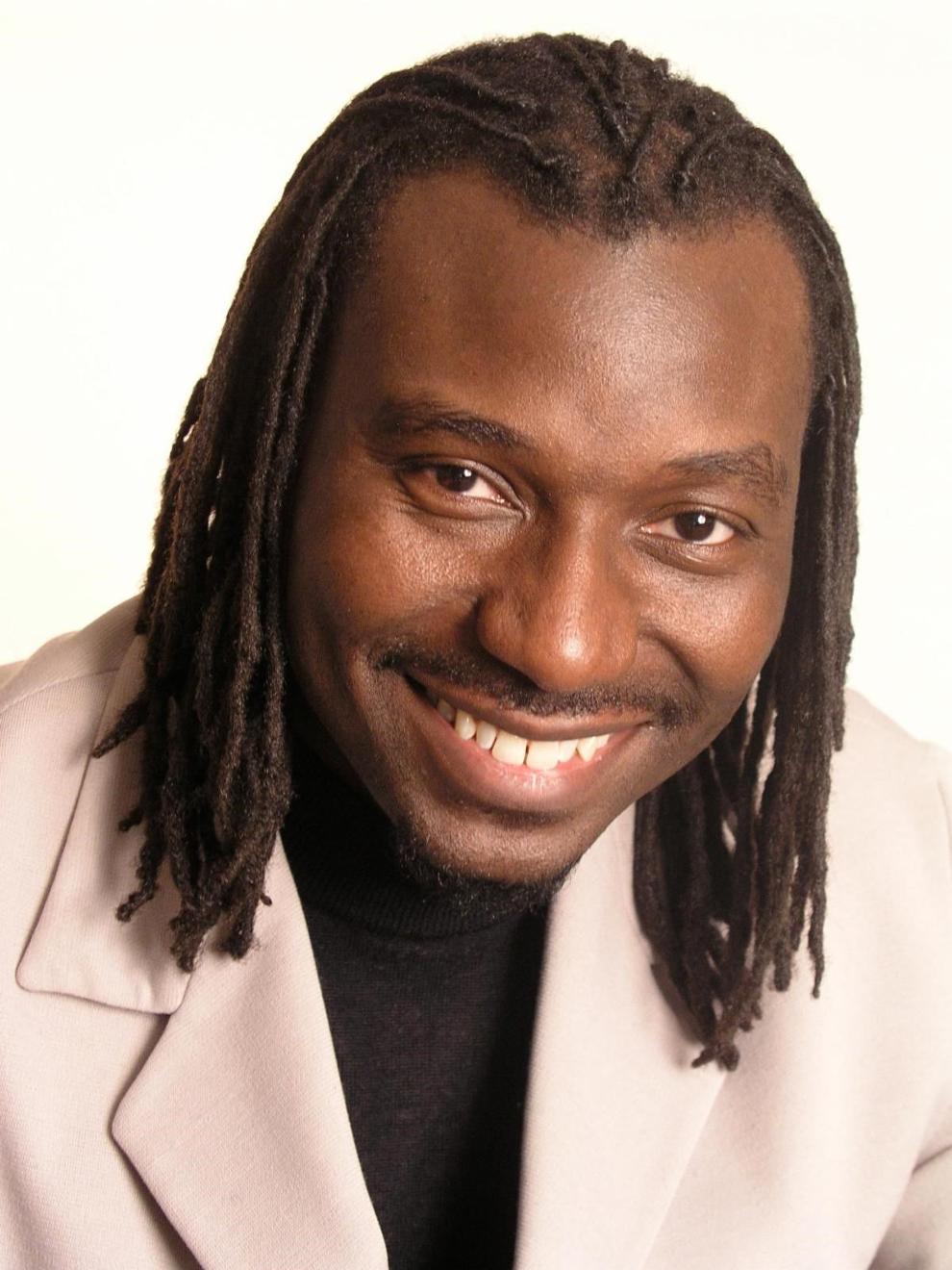 He won the top scholarship prize that spring, which allowed him to attend the University of Missouri-St. Louis to triple major in mathematics, computer science and voice performance. He was the first in his family to graduate from college.
"I wish every opera program in this country had an AIT program that centered on going into urban communities and schools in low-income areas," Smith says. "It awakened something in me that I did not know I had in terms of being a performer."
Thirty-one years after its start, the Opera Theatre of St. Louis Artist-in-Training program is an audition-only, intensive vocal training initiative with scholarships available to all participants. High school seniors can compete for the top prize to continue their musical studies in college.
Smith performed this season in "Gianni Schicchi." He is among three St. Louis natives who started in OTSL's high school training program and returned this season, along with soprano Angel Riley and mezzo-soprano Mack Wolz. The festival season runs through June 20.
Allison Felter, director of education and community engagement, has worked at OTSL for almost 27 years. The program, funded by the Bayer Fund (previously Monsanto), ensures "a great mix of kids from all neighborhoods," she says.
"There were great voices that were not being discovered," Felter says. "We wanted to bring our teaching resources and make those available to kids with great potential."
During and after college, Smith performed with OTSL until 1998, meeting and working with musicians and artists from all over the world. As an AIT alumnus, he was able to renew his scholarship to attend UMSL.
"When I got on that stage, … the energy that I felt coming from that stage going to the audience, I fell in love," Smith says. "OTSL just became like summer camp for me. Every year, I looked forward to going to have fun and be onstage."
Former OTSL artistic director Colin Graham helped him get his start in the opera world, from touring with the Houston Grand Opera's "Porgy and Bess," to singing in 13 countries around the world.
When he is not traveling to perform, Smith works as a substitute teacher at St. Louis schools, as a music faculty member at UMSL and in Cahokia schools to expose students to the arts.
In 2020, a $1,500 AIT scholarship was named in Smith's honor. Felter says that Smith and his wife also help support the scholarship financially.
"Some of the achievements of the program and one of our greatest sources of joy and pride would be Jeramine Smith," Felter says. "It just seemed really appropriate, since he was the first success, to name the first prize after him."
Inspiring a musical path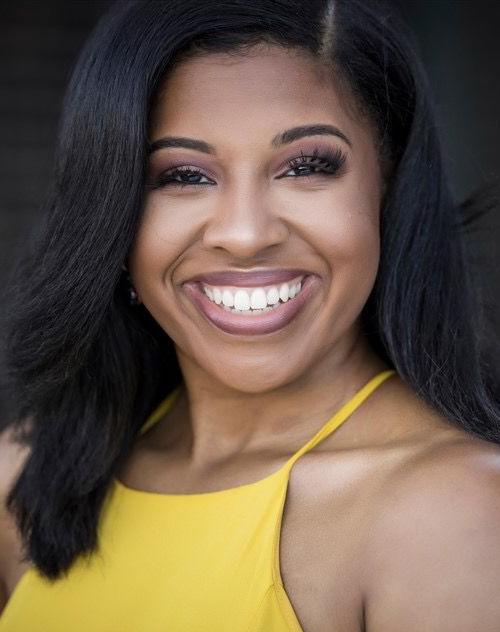 Soprano Angel Riley, 25, graduated from the AIT program in 2014 and has since completed her undergraduate degree in voice performance at DePauw University and her master's in 2020 at the University of California, Los Angeles.
Riley auditioned for and joined the AIT program as a sophomore at Belleville West High School, the first year she was eligible. She says the program and the older participants inspired her to continue on her musical path.
"After my first year in the program, I was able to see the other high school students," she says. "They had gotten so much better from being in the program and taking voice lessons."
Graduating during a pandemic was difficult, Riley says — her final master's recital became virtual, and her final lessons were moved to Zoom. After graduation, she was awarded a position as an OTSL Gerdine Young Artist. The yearlong residency for young singers provides a start in the opera world and professional performance experiences. Felter says that out of around 1,000 applicants each year, only 30 to 40 are chosen.
"It was definitely a learning curve for me trying to navigate how to perform as an artist in front of a camera versus performing for a live audience," Riley says.
Riley's projects with OTSL have included the digital "Songs for St. Louis" concert last fall and as a cover for the role of Mary in this season's production of "Highway 1, U.S.A."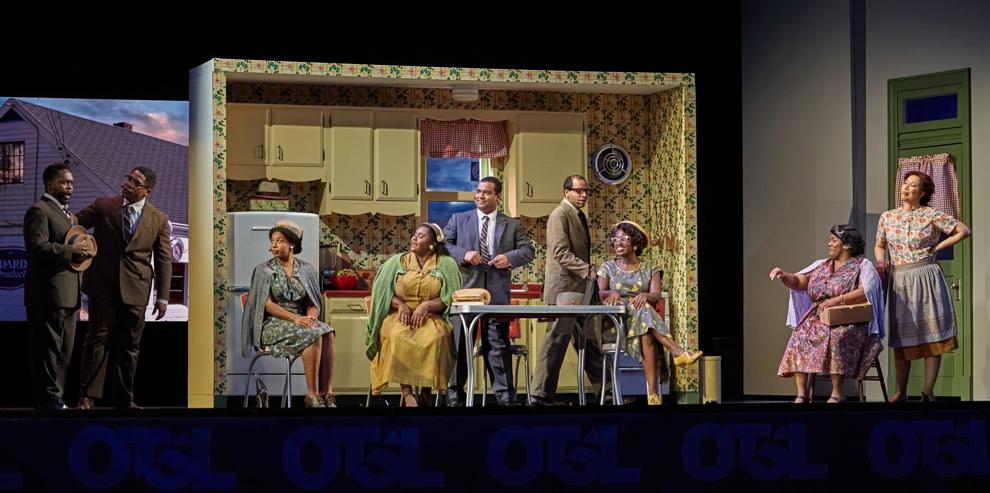 "My goals are to, of course, do a few more young artist programs until I am ready to launch my professional career," Riley says. "I think that Opera Theatre will be in my future, hopefully to come back with a main role."
She also sang the role of Mabel in OTSL's "Pirates of Penzance," which was an Opera on the Go! educational outreach performance. The show was pre-recorded due to the pandemic, but normally the cast and crew — which includes Gerdine Young Artists — would perform the opera at area schools.
"Pirates of Penzance" went viral in the education world, Felter says, and was viewed by more than 88,000 students in 49 states and 12 countries.
"It's very interactive for kids, and it introduces kids to the classically trained voice, which is a little bit unusual," Felter says. "It's a win-win-win — it gives the young artists stage time and opportunity to perform and hone their craft."
Riley credits the intensive environment, private lessons and college tours that AIT supported for helping her get to where she is now. She knew after just one year in the program that she wanted to be a professional opera singer.
"I remember hearing the beautiful sounds from my colleagues, just knowing that that was the type of music that I wanted to make and that's what I would be happy doing," she says.
Summer camp beginnings
Mezzo-soprano Mack Wolz, 26, is at the beginning of a strong career in opera, and it all started with OTSL's summer opera camp. As a student at Eureka High School, Wolz sang in choir and the musical theater programs but explored the world of opera when a music teacher recommended the camp.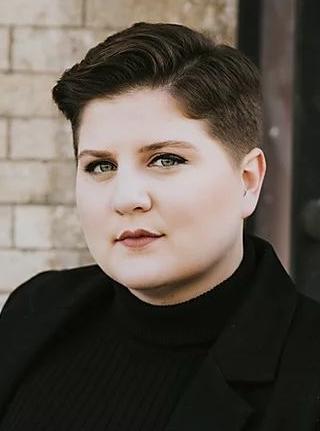 Wolz, who uses they/them pronouns, auditioned for the AIT program their senior year and began preparing for college auditions through the intensive training. The program included weekly lessons and the Spring Recital competition, where Wolz won a top scholarship to attend Boston Conservatory for vocal performance.
"They prepare you really well for that. … All that happened within a year because of a summer camp that I went to," says Wolz. "I very much kept meeting the right people to send me on my journey."
Wolz says the "unique" AIT program and OTSL's other outreach efforts set it apart from other opera companies.
"I'm really grateful for this company taking care of its artists and continuing to do that," Wolz says, "and set that example and standard for other companies."
After graduating in 2017, Wolz has since been awarded a Gerdine Young Artist and Gaddes Festival Artist position with OTSL and has been performing with their "home company" since. Wolz is singing in their first principal role and professional collaboration this season in OTSL's "New Works, Bold Voices Lab."
"They knew who I was coming into my audition. I felt very welcomed," Wolz says. "OTSL is one of the most kindest and welcoming companies I've ever auditioned for."
The lab includes three short commissioned operas: "On the Edge," about a student and his mother struggling with socially distanced learning; "Moon Tea," about a meeting of the Apollo 11 crew with Queen Elizabeth and Prince Phillip; and "The Tongue & the Lash," about an imagined conversation between James Baldwin and William F. Buckley Jr. after their famous debate. Wolz sings two roles in the lab.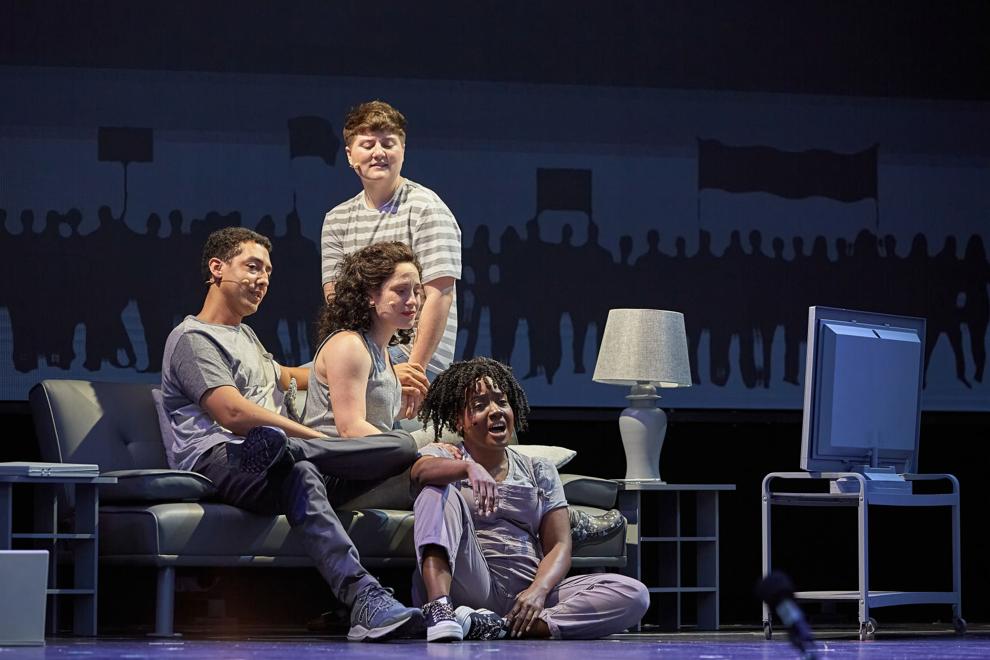 Wolz won the prestigious Metropolitan Opera National Council Auditions in 2019, but many of the opportunities it provided were canceled because of the COVID-19 pandemic. "It can be a really hard business to stay motivated in," Wolz says.
But Wolz notes that OTSL supports its singers. "If you know them and you work with them, they will continue to hire you back. They take care of their young artists, and they want to bring them back and give them opportunities to perform and to move up in the opera world."
Felter says that only 12 graduates from the AIT program have appeared professionally with the company, but OTSL is proud of the skills they learn.
"The program itself is meant to train young voices, but we're not trying to crank out professional singers," Felter says. "But when it happens, we're really happy about that."
What "La Voix Humaine" (8 p.m. June 20); "New Works, Bold Voices Lab" (8 p.m. June 18); "Center Stage" (8 p.m. June 19, 1 p.m. June 20) • Where Outdoor stage, Webster University, 130 Edgar Road, Webster Groves • How much $39; free tickets available • More info 314-961-0644; experienceopera.org