Very different kinds of "dark rooms" are referenced in new exhibitions at the Contemporary Art Museum St. Louis.
A tool shed, a prison, a sex club and a photography studio can all suggest dark spaces, some more literally than others, in three separate installations.
The first two, "Tool Shed" by Eric Ellingsen and "Earwitness Theatre" by Lawrence Abu Hamdan, also use audio elements as part of their political commentary on public issues. Ellingsen's pink shed seems playful on the outside, but also references St. Louis' racial divides and how residents are heard.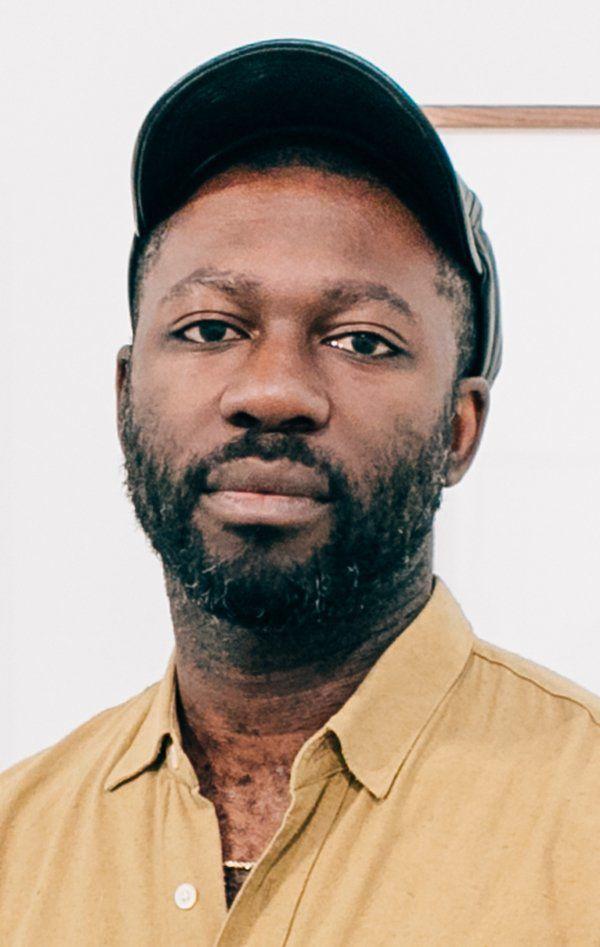 For Abu Hamden, there's a literal dark room to listen to memories. They describe the Syrian prison Saydnaya, where prisoners' torture included being kept in the dark and beatings for talking or even coughing.
But the "dark rooms" in some of Paul Mpagi Sepuya's works are actually evoked in often well-lit photographs of himself, friends and lovers. These portraits are intimate and personal, whose goal, he has said, included making viewers think about "queer sociality in new ways."
In the series "Dark Room," Sepuya uses a velvet drapery, "not as an act of concealment," though, the Contemporary's guide to the exhibition says. The drapery is rather "a way to invite the viewer into the space beneath the dark cloth, usually hidden from view. The drapery also serves as a metaphor for the doubling of the photographic darkroom and social dark room."
Sepuya, who lives in Los Angeles, was in St. Louis for the opening last week of the exhibition that surveys about 14 years of his work. But his voice was hoarse, just above a whisper, so he later answered questions by email.
Q • You are only 36, but this exhibition at CAM shows a survey of your photography from about 2004 to 2018. In other words, most of your professional life, right? Do you feel your star is rising quickly?
A • So much has happened in the past four years, in terms of reception and audience for my work, that it really has been a huge rise very quickly. But I have been making and showing work for a long time, since 2005. In 2017, when I had my first show in New York in about six years, when the recent bodies of work were gaining a lot of exposure, there were some press narratives trying to frame me as a new artist, and that is something that I had to really push against. It does a disservice to my work and the very real longer-term ups and downs that artists go through.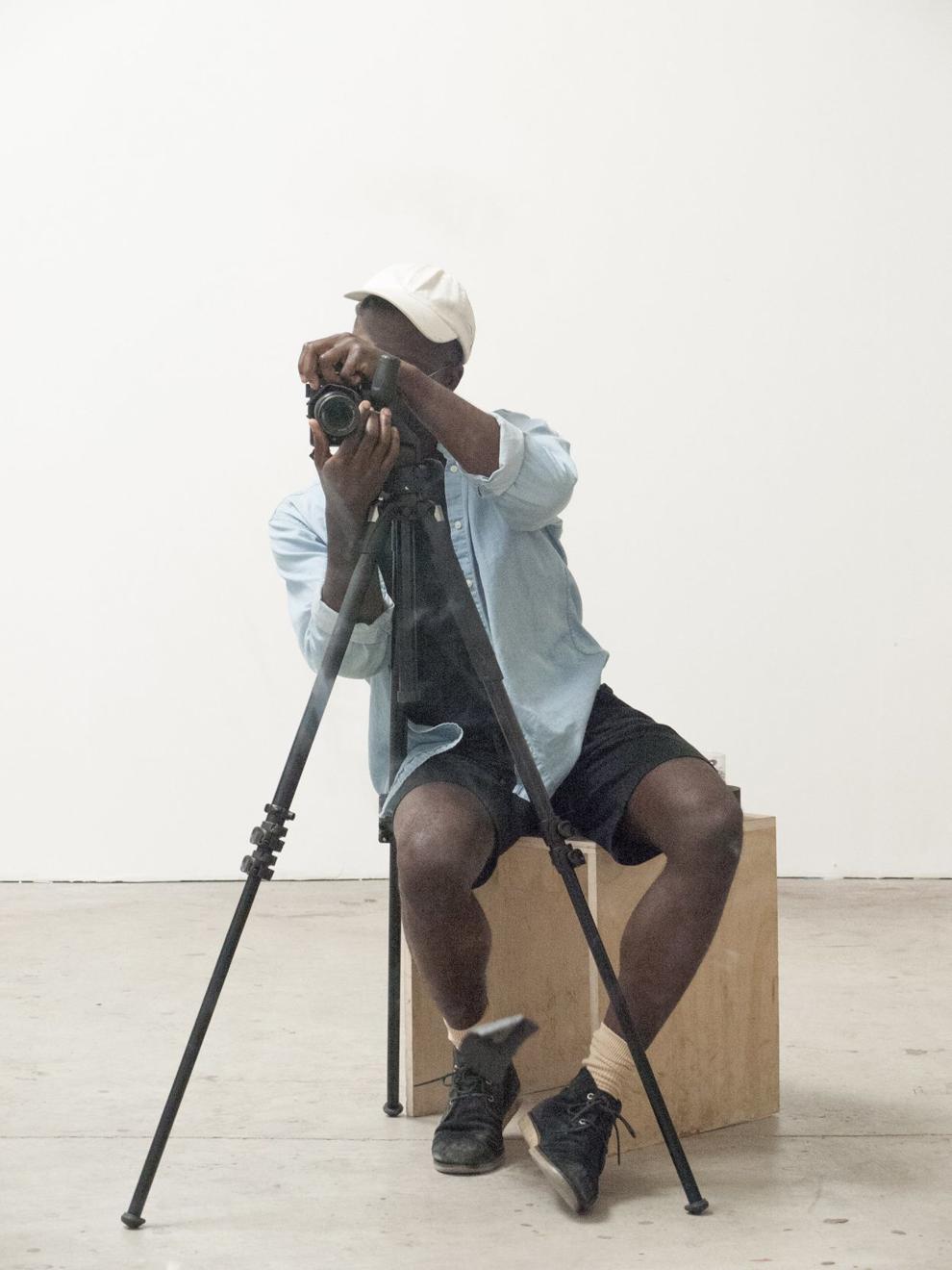 Q • You were born and grew up in California. When and how did you become interested in photography?
A • I started taking snapshots in high school and eventually took a pre-college summer intro to black-and-white darkroom course at University of California-Riverside my junior year that got me excited (about) the idea that I could go to college and study photography. Of course, I wanted to be a pop photographer shooting covers of Interview Magazine like David LaChapelle! I learned more about art along the way.
Q • A curator at CAM described your images as "analog," not digital. But you don't use film, do you? And you don't use a literal "dark room"?
A • Ah, I think what she meant is that even though the recent work is digital capture, my work is not digitally constructed or composed in Photoshop. Each image is a single exposure, made in the real space of my studio or in the world. My earlier portraits and the first mirror studies were all analogue, shot on medium format.
Q • Some of the photographs look like collages but aren't, right?
A • They are photographs of material pinned to my studio wall — fragments of large- and small-scale prints, notes, snapshots or portraits — or elements of that material cut and torn and taped to or held up by hand to the surface of a mirror in my studio. So they are "collaged" in the act of making them but are not permanent collages as works on paper. They are temporal.
Q • What does the inclusion of the camera in some of the portraits say to the viewer?
A • The viewer is implicated in front of that apparatus pointed at you. But then you realize that it's pointed at a mirror, and that, if looking at a mirror you should be included in the image on its surface. But you're not. You're looking at a gaze that's already closed off to you but offering itself either way for your viewership.
Q • You were one of 75 artists invited to the Whitney Biennial this year. The New York Times mentioned you among several black, male artists whose work "suggests a trend away (from) images of victimhood and toward those of 21st-century agency." Did it ever occur to you to present "images of victimhood"?
Q • Do you think you will continue to focus on portraiture?
A • Yes, of course! I still do. Portraiture is the most constant, important part of my practice.
What Paul Mpagi Sepuya • When Through Aug. 18; hours are 10 a.m.-5 p.m. Wednesday, Saturday and Sunday, and 10 a.m.-8 p.m. Thursday and Friday (Sepuya gives an artist talk June 27 at the museum) • Where Contemporary Art Museum St. Louis, 3750 Washington Boulevard • How much Free • More info 314-535-0770; camstl.org
"My work is not digitally constructed or composed in Photoshop. Each image is a single exposure, made in the real space of my studio or in the world."

Paul Mpagi Sepuya