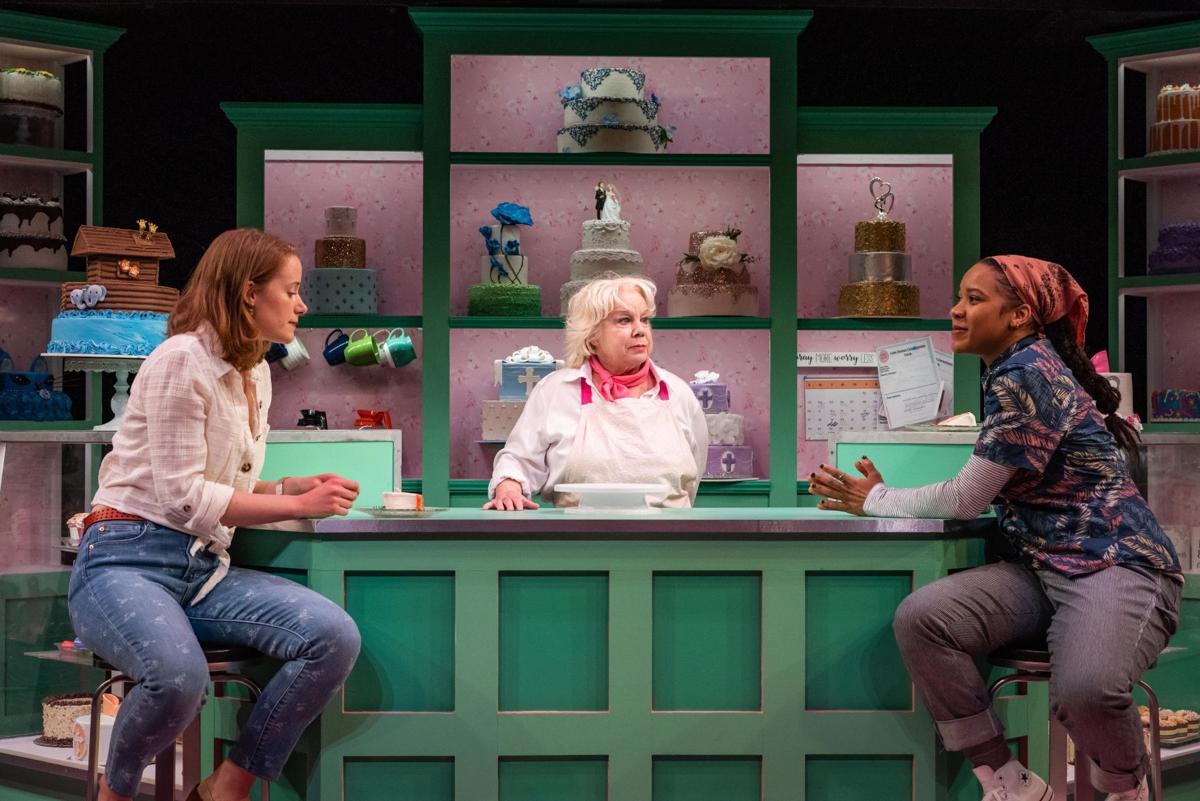 The Repertory Theatre of St. Louis is postponing its 2020-21 season, which was set to begin in September, because of the ongoing pandemic. The organization cites concerns about the safety of its audience members, guest artists, staff and volunteers as the reason for the delay.
The season is not expected to start until December at the earliest.
"We want to ensure that when we reopen, it's in a way that maximizes the health and safety of our community," artistic director Hana S. Sharif said in a statement. The plan is to reopen in December with "A Christmas Carol" and proceed with an extended winter/spring season in 2021.
The rescheduled season will be announced formally Sept. 1.
The Rep is working with other St. Louis cultural organizations on a reopening strategy that adheres to Centers for Disease Control and Prevention recommendations and federal, state and local government directives.
"Our group is exploring the implementation of disinfecting, social distancing, face coverings, temperature screenings and more throughout all St. Louis arts venues," Sharif said. "Our goal is to create a safe environment for everyone to enjoy live art, music and theater as soon as possible."
The Rep's season had been planned to include "Little Shop of Horrors," "The Great Leap," "Native Gardens" and "Moby Dick" on the Browning Mainstage at the Loretto-Hilton Center for the Performing Arts in Webster Groves; "Hir," "The Gradient" and "Mlima's Tale" in the Emerson Studio Theatre at the Loretto-Hilton; and "Top of the World" and "Oo-Bla-Dee" at COCA's Berges Theatre.
Also on the schedule was the stand-alone event "Twisted Melodies," which was to be presented in July 2020.
The Rep's production of "The Cake" opened March 13 in the Studio Theatre but was shut down after just a few performances due to concerns over the coronavirus.
In February, Sharif told the Post-Dispatch that the Rep spends "a lot of time coming up with what feels like the right season. We have the resources to be able to create art on a scale that very few theaters can, and I want to make sure that we are serving as many people as possible and making the work accessible."
The Rep is continuing with its educational and outreach work, including the online "Play at Home" and "WiseWrite Digital Play Festival" initiatives.
Stay up-to-date on what's happening
Receive the latest in local entertainment news in your inbox weekly!