In response to surges in coronavirus infections, the Repertory Theatre of St. Louis will further delay its return to the stage, postponing its March production of "Little Shop of Horrors." |
"We are committed to keeping our Rep patrons, artists and staff safe so we can continue to bring the magic of theatre to St. Louis for many years to come," artistic director Hana S. Sharif said in the Rep's announcement. "We are disappointed that health conditions require us to postpone our reunion, but we are fueled by the enormous generosity, patience and support of our patrons and filled with optimism, energy and excitement about the future."
Before the pandemic, the Rep announced its 2020-21 lineup, with "Little Shop of Horrors" leading the season on the mainstage at the Loretto-Hilton Center for the Performing Arts in Webster Groves. "Mlima's Tale" had been scheduled for March-April 2021 in the studio theater.
"Mlima's Tale," by Pulitzer Prize winner Lynn Nottage, traces the journey of an African elephant's tusks and the ghost of the elephant that follows the traffickers.
"I've been in love with 'Mlima's Tale' since I first read it," Sharif told the Post-Dispatch in September. "It's an incredible piece."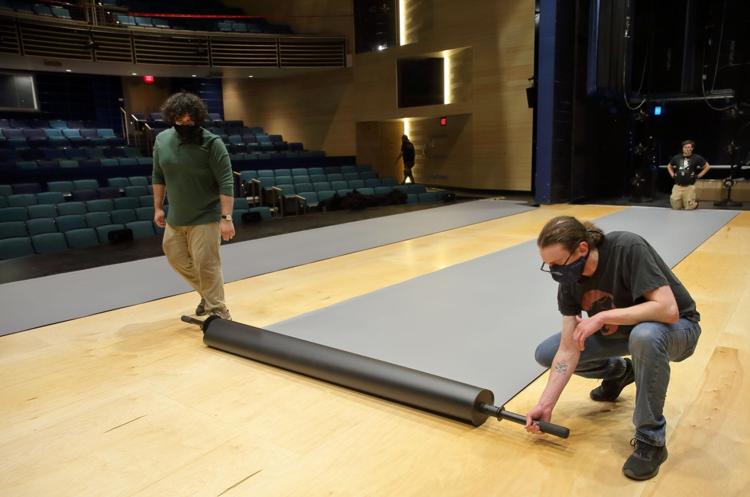 She said the play feels special and honors the Rep's new partnership with COCA, where the play will be performed in a new theater. "It has an energy and a life and a drive to it," she said.
In a typical season, the Rep offers six mainstage shows, three studio shows and three traveling shows for children, in addition to a play festival.
Box office staff members will contact Rep subscribers with more information about tickets.
Rollout of COVID-19 vaccines has artists "cautiously optimistic" about return of live stage productions in 2021.