The resilient souls have returned, after a two-decade hiatus.
Twenty years ago, Cathy Lander-Goldberg was a freelance photographer with a studio in University City. She worked for the Post-Dispatch and other publications; she taught photography part-time at the Logos School in Ladue, a private school for at-risk teens.
That's when the "Resilient Souls" project began.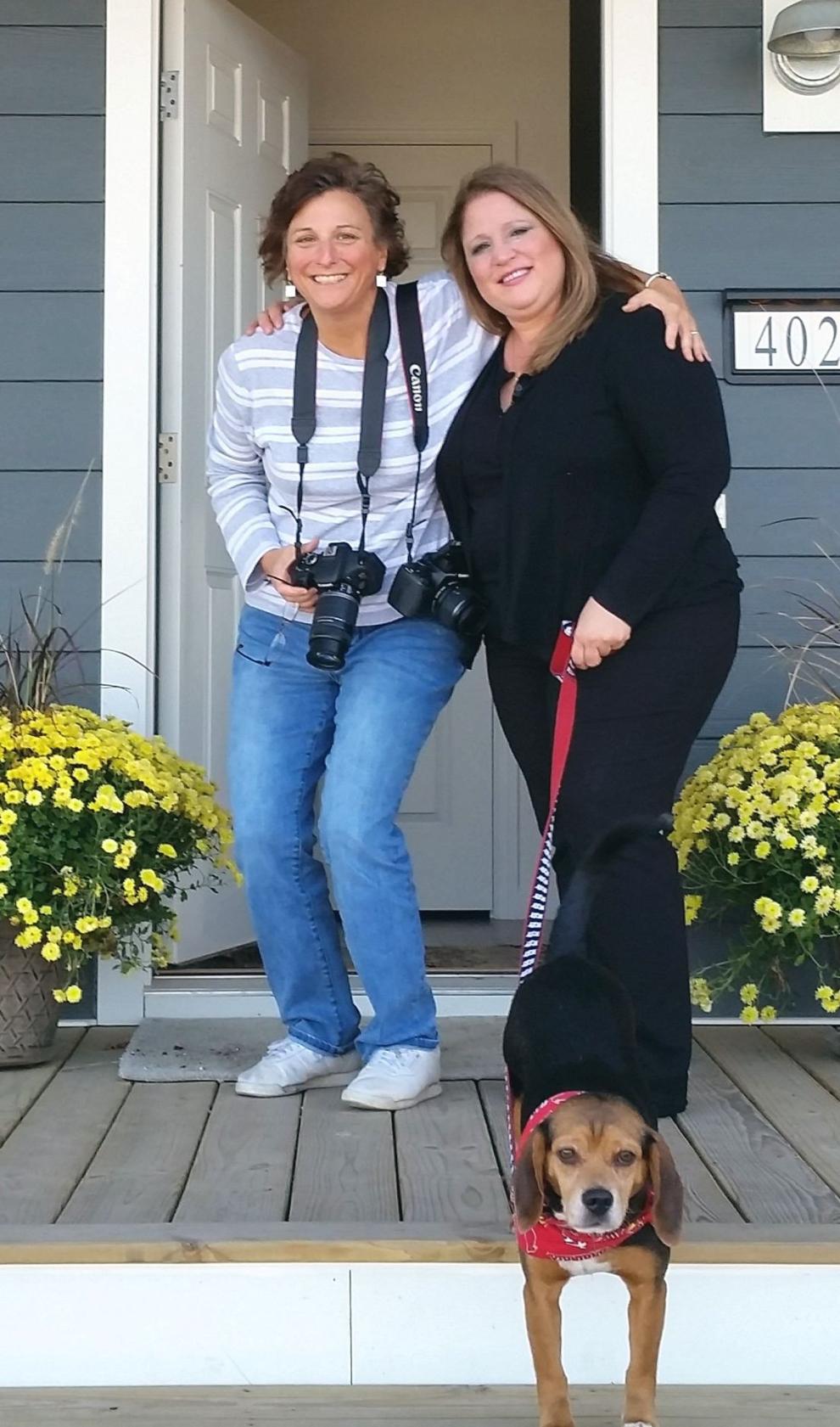 "I was just hearing a lot of issues that girls were going through — issues related to mental health," she says. "There were things such as self-injury, eating disorders, school phobia, teenage pregnancy. I wanted to come up with an idea for something that these teenagers who felt they had overcome hardship could share — advice, their stories and the hope of inspiring others."
Lander-Goldberg sought out and photographed young women, from their late teens into their early 20s, who had made it through adversity. She asked them to write essays to tell their stories.
"I wanted to give young women a forum — a voice," she says. "People didn't speak about private issues, about what was troubling them and how they were dealing with it, as frequently before social media. I wanted to give them that opportunity."
She found her volunteers, more than half of them in the St. Louis region, through various social service agencies. Some had disabilities or depression. Some had been sexually abused. One was a gang member and drug user. One, who was featured on the cover of the St. Louis Post-Dispatch Magazine, received a heart transplant as a senior in high school. One was suicidal. One was diagnosed with HIV.
There were 29 in all. Lander-Goldberg's exhibit, "Resilient Souls: Young Women's Portraits and Words," was shown in St. Louis in 1996 and then in Chicago and elsewhere.
Lander-Goldberg, now 53, later went to Washington University and got a master's degree in social work; she lives in Creve Coeur and works in Chesterfield.
She continued working with at-risk girls and young women and offers workshops. Last year, she published a workbook, "Photo Explorations: A Girl's Guide to Self-Discovery Through Photography, Writing, and Drawing."
Almost two decades on, she decided it was time to catch up with her subjects.
"I've always been meaning to do it," she says. "I missed the opportunity at 10 years; I was too busy with career and family."
She wasn't going to miss the 20-year mark. About two years ago, she started looking for the women, finding many of them via social media. "I found three of the women through their mothers' landlines, which was kind of funny," she says.
One whom she'd met in Los Angeles was originally from England; Lander-Goldberg mailed a letter to her mother's address. "It was forwarded to her, and she emailed me."
Of the original 29, Lander-Goldberg found, or learned of, 27. She couldn't locate two; some chose not to participate this time. Two had died. She met with the other women, now in their late 30s and early 40s, and took new photographs to contrast with the originals.
"I felt very connected with them," she recalls. "The reunions were lovely. It was like reaching out to an old friend."
The good news, she says, "is that many of them are thriving. Some are doing very well. Some are struggling with other issues."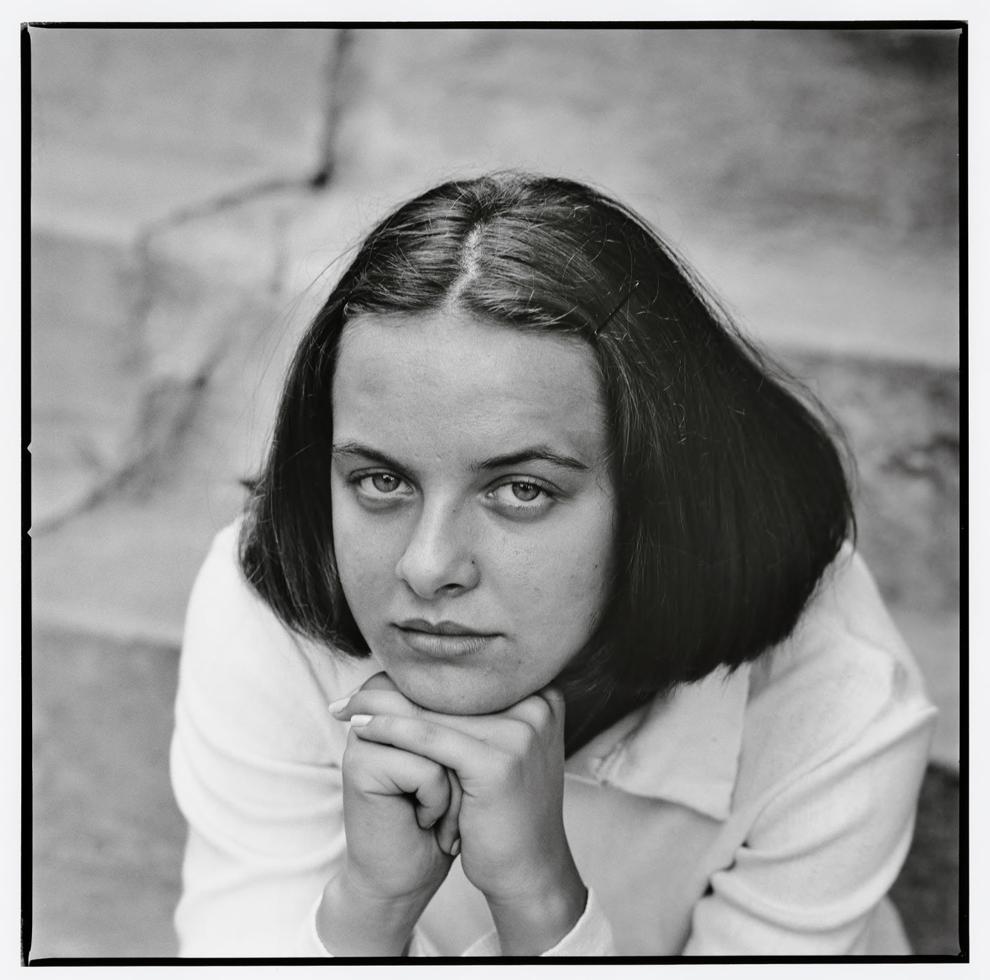 There's Majana, who came to St. Louis from Bosnia at age 14, speaking no English. "Her challenge then was coming into our country, getting settled and trying to do well in school. Fast-forward many years later, and she has gotten her master's degree in economics; she's started a family; she's just purchased a home. She's doing very well."
There's Sandy, an amputee from the age of 4; originally from Chicago, she now lives in Denver. "When I first met her, she was training for the Paralympics. She was all about breaking stereotypes of people with disabilities back then; when I caught up with her, she was a two-time Paralympics medal-winner in skiing. She was training to go to Ecuador to climb a volcano with a group of people with disabilities, to raise awareness for amputees."
The former gang member had suffered the deaths of her parents and a baby. "Of course there's sadness," Lander-Goldberg says. "But she's doing very well; she graduated college, she holds two jobs, she's engaged. She joined a women's football team and found other people to support her. She challenges herself to try to be a better person."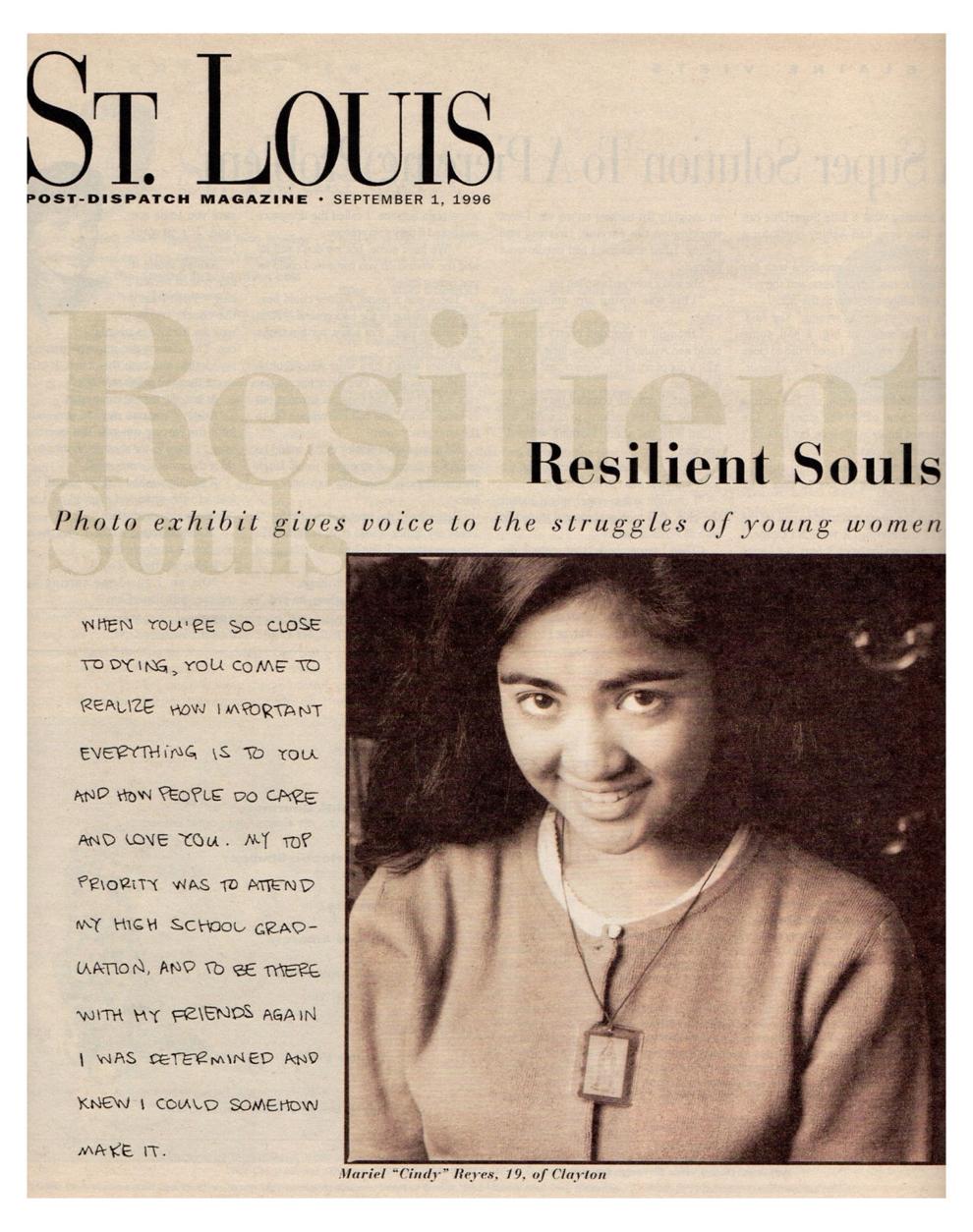 The exhibition is dedicated to the memory of the two women who died. Mariel, who had the heart transplant, moved to Chicago, graduated from college "and did very well for many years. She died of cardiac arrest several years ago. Her sister has written a beautiful story about her life."
Lynn, whom Lander-Goldberg met in Los Angeles, was diagnosed with HIV at the age of 21. She died several years later. "She still had a very inspiring life."
Lander-Goldberg thinks the project succeeded in helping its subjects. "We all have ups and downs," she says, "but because they worked through something early on, they have the skills and resources to deal with what life gave them, whether it was illness, divorces, losses or grief. They were stronger for that.
"We all have a story; we all have had difficult times in our lives. Sometimes just writing out your story, whether you want to share it or not, can help."
---
What "Resilient Souls" • When Opening reception 5-8 p.m. Thursday, with a reading at 6:30; on view through Dec. 16 • Where Morton J. May Foundation Gallery, University Library, Maryville University, 650 Maryville University Drive • How much Free • More info 314-529-9595; maryville.edu