Epic storytelling, pointed irreverence and naked theatricality come together in "Angels in America," the brilliant and breathtaking production that opens the 2019-20 Repertory Theatre of St. Louis season.
"Millennium Approaches," the first half of Tony Kushner's Pulitzer Prize-winning comedy-drama, seamlessly alternates between realism and fantasy as it addresses two of the key phenomena of the 1980s: the AIDS crisis and the smilingly right-wing Reagan administration. It's a measure of Kushner's vision and ambition that the play comes across not as dated, but as prescient.
Which is not to suggest that "Angels" is eat-your-vegetables theater. Among its strengths are characters who are at once recognizably universal and intriguingly specific, and who interact in surprising yet inevitable ways.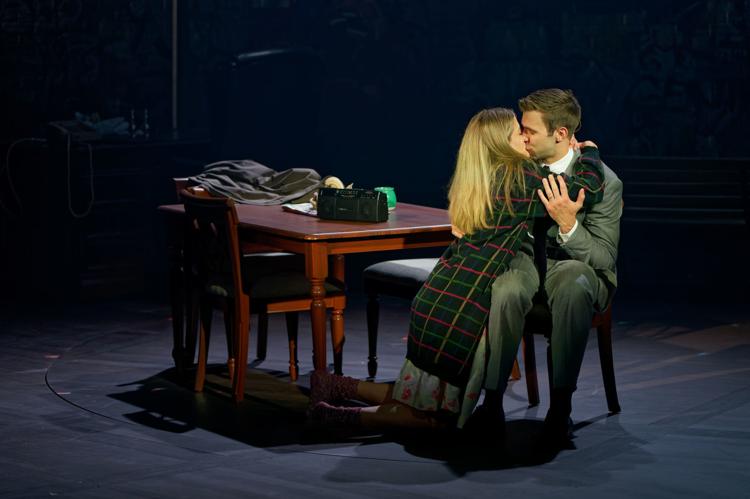 Much of the focus is on two couples: AIDS-stricken but defiantly upbeat Prior Walter (Barrett Foa) and his unreliable boyfriend, Louis (Ben Cherry), and straitlaced Mormon lawyer Joe Pitt (Jayson Speters) and his delusional wife, Harper (Valeri Mudek).
Prior Walter confides his doubts about Louis to nurse Belize (David Ryan Smith) — while struggling to make sense of messages from an angel (Gina Daniels). Joe shares a closely kept secret with his mother, Hannah (Meredith Baxter), as he wrestles with the demands of mentor Roy Cohn (Peter Frechette). And Cohn — based on the real-life crony of fearmongering Sen. Joseph McCarthy — has a secret of his own.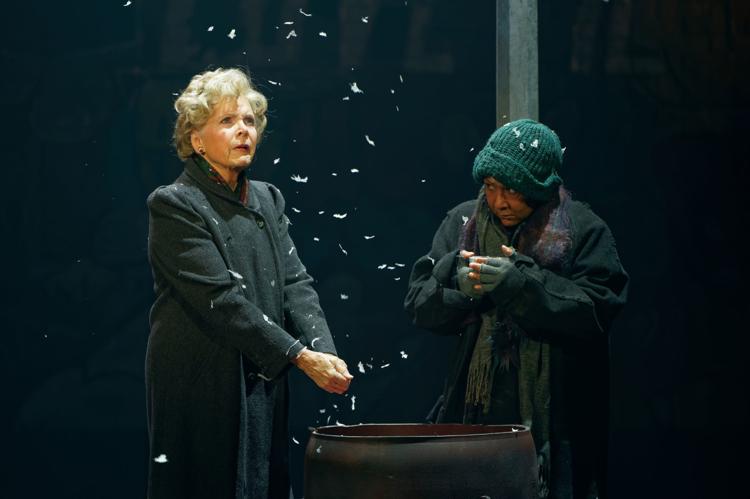 Kushner delivers a play that boldly employs artifice in the service of artistry. And director Tony Speciale has a sure feel for the material, confidently negotiating its shifts in tone. In a superlative cast, Foa — who plays intelligence analyst Eric Beale on "NCIS: Los Angeles" — is a standout, capturing Prior's humor without compromising his anger. And Baxter, who is perhaps best known for her role as Elyse Keaton on "Family Ties," balances grace and grit as Hannah. (Baxter and other cast members also portray an assortment of secondary characters.)
"Millennium Approaches" ends on a note of apocalyptic awe that should put theatergoers in the mood for the second half of Kushner's celebrated and groundbreaking play: "Perestroika," which begins performances on Wednesday. The productions run in repertory through Oct. 6.