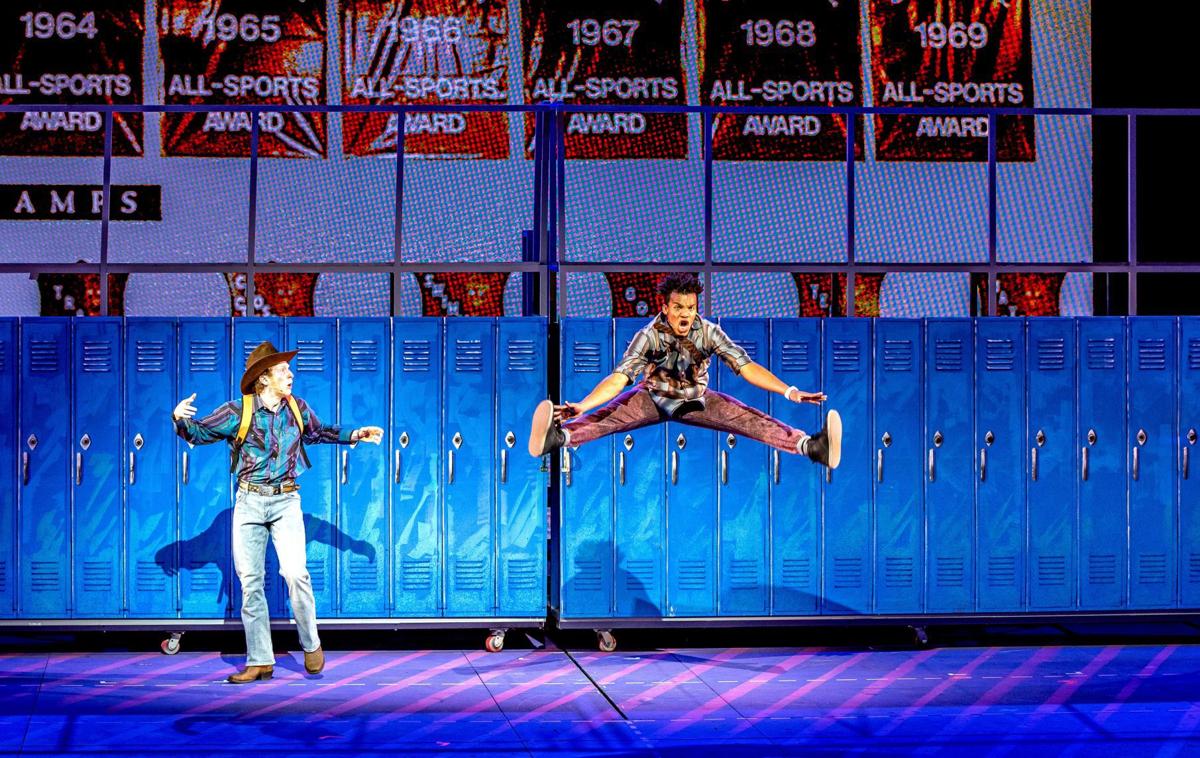 Ren McCormack (Mason Reeves) is the kind of teenager who'd normally be described as the life of the party. But in "Footloose," the hugely entertaining musical running through Wednesday at the Muny, he quickly learns that partying is not an option. And that includes dancing.
It's bad enough that Ren has been forced to relocate from his Chicago home to the relatively unsophisticated town of Bomont. But he's even more dismayed that Rev. Shaw Moore (Jeremy Kushnier) has put a stop to anything resembling fun. And that's something that Ren simply can't let stand.
Fortunately, he finds an ally in Ariel (McKenzie Kurtz), a classmate who happens to be Moore's daughter — and who takes out her frustration by screaming her lungs out against the roar of passing trains.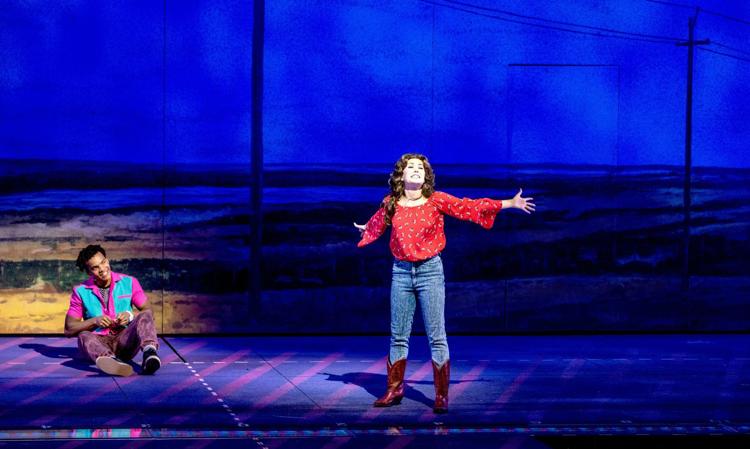 Based on the 1984 film that starred a young Kevin Bacon, "Footloose" addresses serious themes, including the role of religion in people's lives, with an engagingly light touch. That shouldn't be surprising: The film's screenwriter, Dean Pitchford, collaborated with Walter Bobbie on the stage adaptation.
Director Christian Borle, who is also an actor and a Tony Award winner for his performances in "Something Rotten!" and "Peter and the Starcatcher," deftly balances freewheeling humor with moments of thoughtful reflection.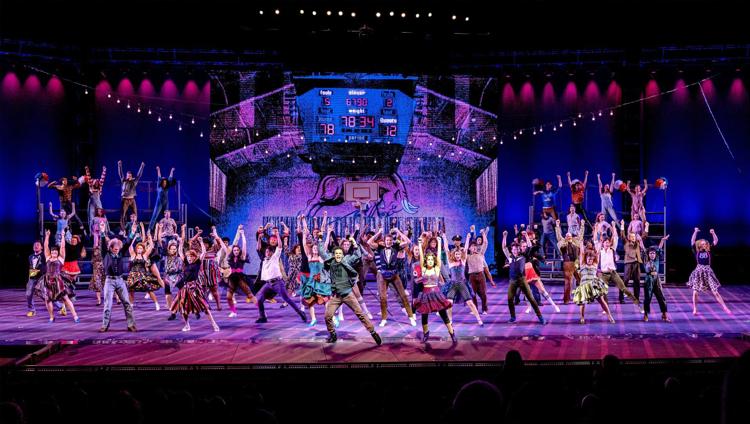 Although it's nice to be reacquainted with "Almost Paradise" and the title tune, the collaborations between composer Tom Snow and lyricist Pitchford come across most impressively. Of particular note is "Somebody's Eyes," an ode to small-town paranoia. But "Let's Hear It for the Boy" has lost none of its charm.
Reeves is winningly charismatic as Ren. Kurtz lends sass and spunk to Ariel. And Kushnier brings subtlety and nuance to the domineering Moore.
Production values are first-rate, including the music direction by Andrew Graham and the choreography by Jessica Hartman.
"Footloose" is as good as musicals based on movies get.