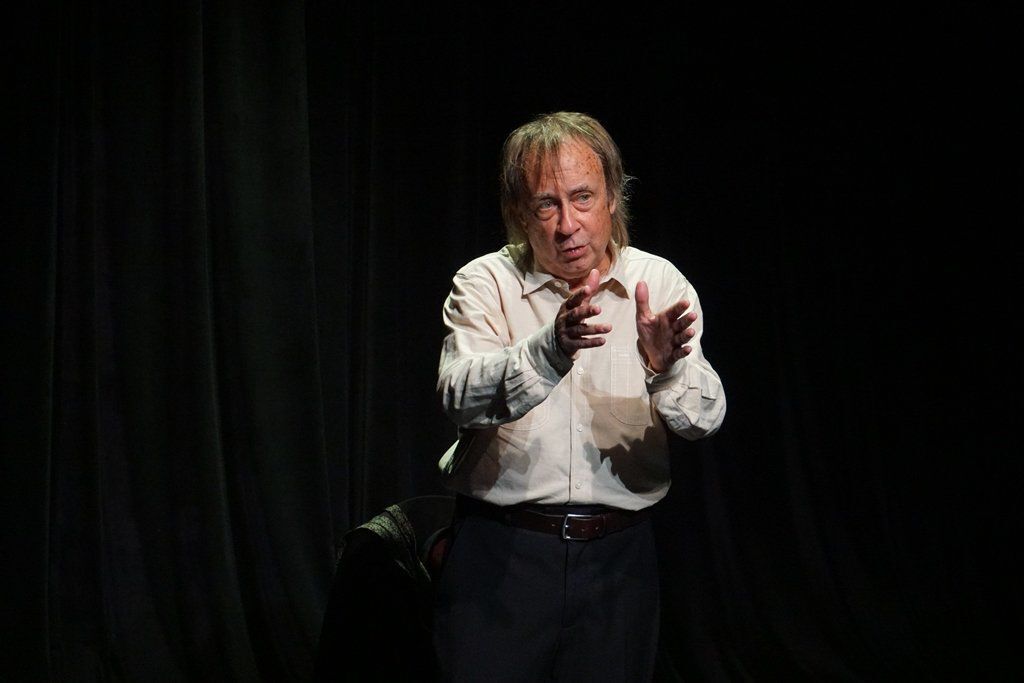 In playwright Daniel MacIvor's "Here Lies Henry," the enigmatic but entertaining Midnight Company production running through June 27 at the Kranzberg Arts Center, Joe Hanrahan delivers a performance that's at once disturbingly weird and disarmingly charismatic.
Hanrahan plays Henry, an unapologetic liar, mesmerizing storyteller and the only character onstage for the duration of the show, which is directed by Ellie Schwetye and presented without an intermission. Yet he's such a compelling figure that it would be a shame if he had to compete with anyone else for the spotlight.
That's because Henry is a big thinker, who's only too eager to share his thoughts regarding life and what it all means. Such as: How well do the details of the biblical story of the Garden of Eden hold up to close scrutiny?
As he imparts his wisdom, Henry frequently references the song "On the Sunny Side of the Street." Not that he's necessarily an optimist, but he's definitely something of a showman. So at the end of the day, does it really matter whether he's being ironic? Or if anything he says amounts to more than a provocation?
Hanrahan is the artistic director for the Midnight Company and has made a specialty of performing one-person plays. It's an art form that suits him. Something about his stage presence persuades an audience that even when the script takes a turn for the cryptic, it's worth hanging on his every word just to experience the spin he'll put on it.
Schwetye maintains an intriguing balance between humor and introspection, and the contributions of lighting designer Tony Anselmo and production designer Kevin Bowman enhance the freewheeling yet slightly ominous mood.
"Here Lies Henry" has all the charm of a stranger you never expected to meet at a party but who offers some startling insight that changes the way you look at the world — if only for an evening.