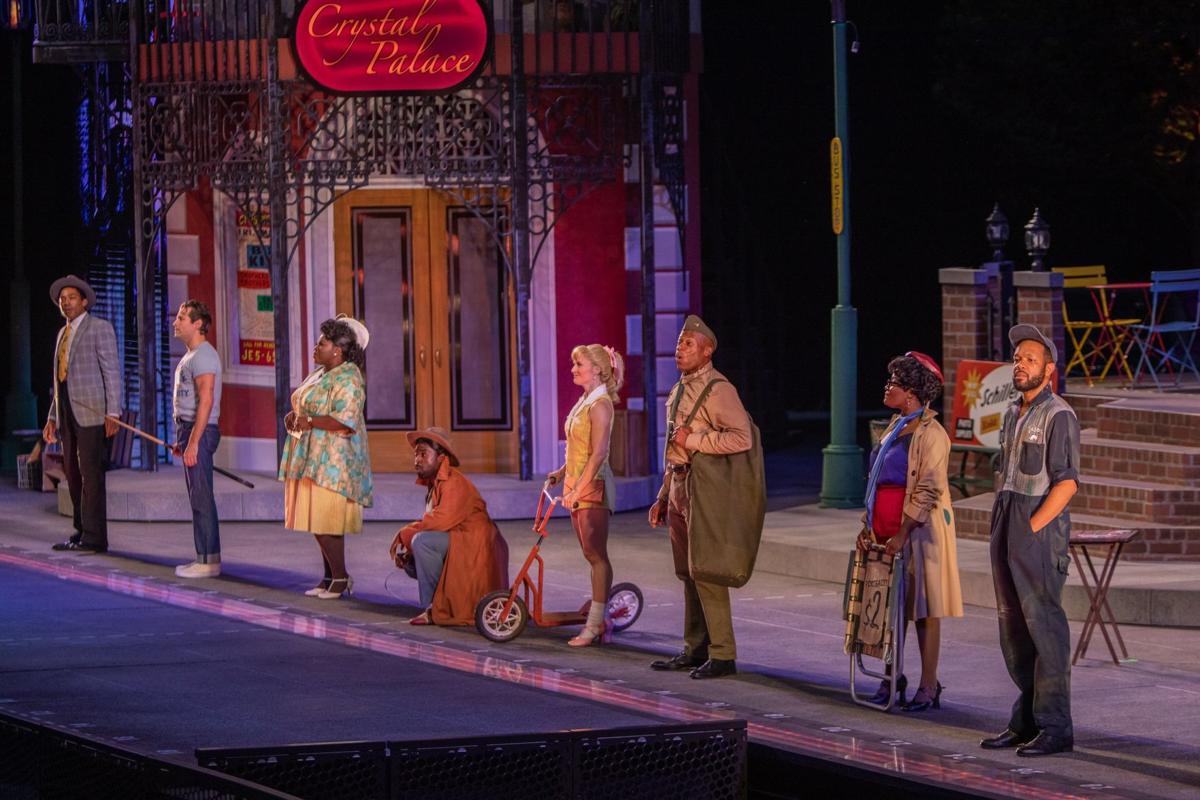 "Smokey Joe's Café," the musical revue onstage at the Muny, would be a triumph even if it were half as good. As the first offering at the outdoor theater since 2019, this showcase for the rock 'n' roll and R&B songs of Jerry Leiber and Mike Stoller reminds us of just what was lost during the pandemic: the ability to gather in crowds and share an experience at once fleeting and memorable.
And what better way to do that than to revel in performances of such classic songs of the 1950s and '60s as "On Broadway," "Love Potion No. 9" and "Stand by Me" set against the backdrop of St. Louis' legendary Gaslight Square arts and entertainment district?
Directed by Marcia Milgrom Dodge and with choreography by Josh Walden (based on original choreography by Dodge), "Smokey Joe's Café" conjures a mood of nostalgic enchantment. The immensely talented cast treats the songs not as dusty fossils but as revelatory gems.
And bolstered by Edward E. Haynes Jr.'s vivid set and Sully Ratke's spot-on costumes, the show takes us back to an era that we'd like to imagine was less complicated and more in tune with our aspirations than our anxieties.
Nine singers — Charl Brown, Michael Campayno, Mykal Kilgore, Tiffany Mann, Hayley Podschun, Dee Roscioli, Christopher Sams, Nasia Thomas and Jason Veasey — wrap their voices around the Leiber and Stoller tunes with exuberance and joy, getting the most out of their melody, mirth and, occasionally, melancholy.
If "Smokey Joe's Café" initially seems just a bit subdued — particularly considering the nature of the songs, some of which require a nonstop bravado — it also promises nothing less than a good time under the night sky. And after more than a year of coping with the challenges of a pandemic, who can argue with that?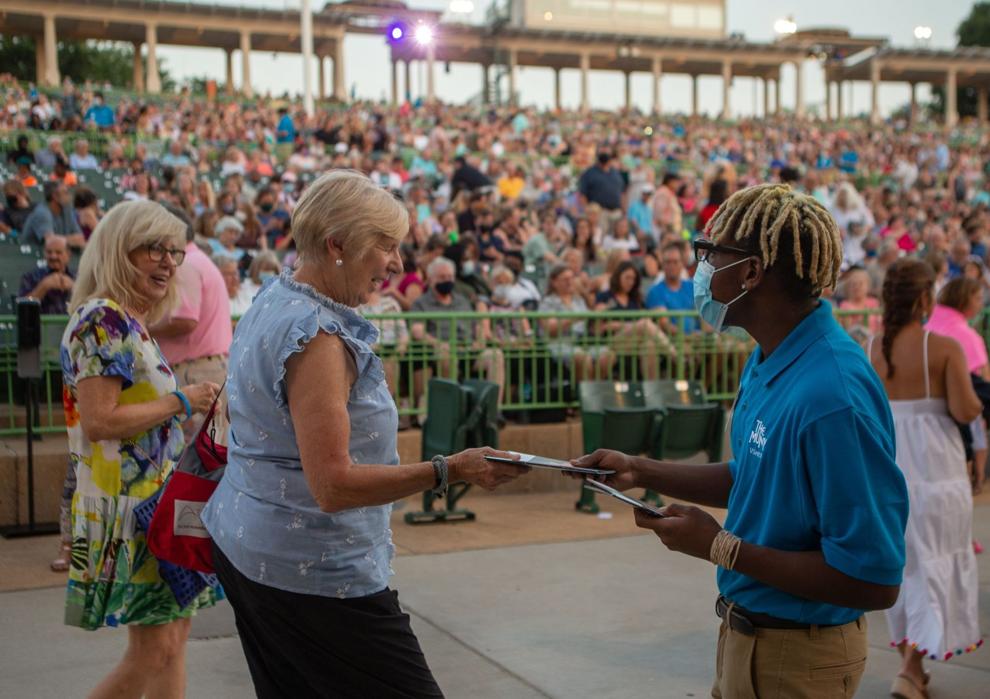 Arguably, the first-act showstopper is "On Broadway," featuring Brown, Veasey, Sams and Kilgore resplendent in sparkling red jackets — and putting the George Benson version to shame. Brown and Roscioli generate palpable chemistry on "Love Me/Don't," and Mann and the ensemble engagingly explore gospel territory on "Saved."
But the show really heats up after intermission, with highlights including Veasey and Thomas dueting on "You're the Boss," Mann, Thomas, Podschun and Roscioli bonding on "I'm a Woman," and Thomas going solo on "Some Cats Know."
"Smokey Joe's Café" is at once lifted and limited by its source material. Alongside their classics, Leiber and Stoller also churned out songs that might charitably be described as serviceable. But the cast delivers them with much the same enthusiasm as the oldies that are deservedly golden.
Of course, by design a musical revue is unlikely to deliver the kind of narrative catharsis that the most emotionally resonant musicals so persuasively achieve. Instead of characters struggling to realize their dreams, a revue is all about performers committing themselves to bringing out the best in a song. What we remember is not a story but a performance.
Still, as performances go, "Smokey Joe's Café" is smokin'.