Cinderella (Mikaela Bennett), the title character in the engagingly goofy musical running through Tuesday at the Muny, needs no introduction. She must be the most put-upon character in fairy tales, obliged to cater to the whims of her self-absorbed stepmother (Alison Fraser) and stepsisters (Stephanie Gibson and Jennifer Cody).
But rather than allowing the situation to get her down, Cinderella remains optimistic. Her upbeat attitude doesn't go unnoticed by Prince Topher (Jason Gotay), who has zero experience with women but who recognizes a kindred spirit.
At the social event of the season, the two immediately click. But how can Cinderella explain that the horses pulling her carriage are actually mice transformed by her fairy godmother (Ashley Brown)?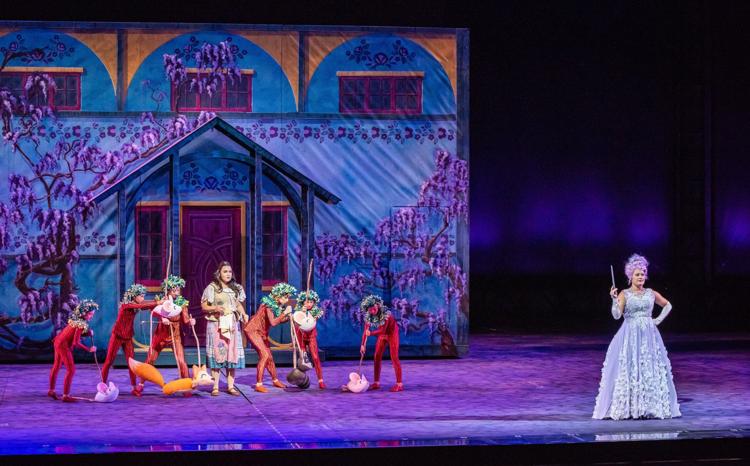 Originally conceived for a live 1957 television production that starred Julie Andrews, "Cinderella" is a lesser-known work by the legendary Broadway team of composer Richard Rodgers and lyricist and librettist Oscar Hammerstein II. But its book has undergone a makeover by playwright Douglas Carter Beane ("As Bees in Honey Drown"), who brings to the proceedings an offbeat sensibility that lends the show a surprisingly contemporary edge.
Not only does Beane have fun with the idea of Cinderella losing her slipper, but he also indulges in political satire — as when she doubts that a prince with a heart, mind and soul can be much of a leader.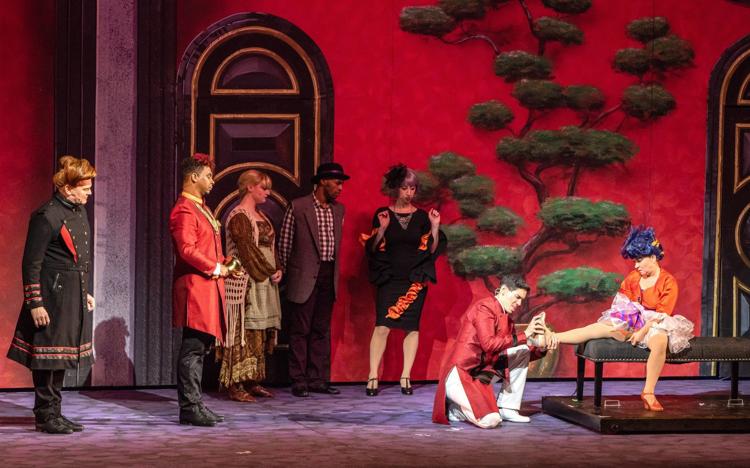 Director Marcia Milgrom Dodge, music director Greg Anthony Rassen and choreographer Josh Walden are in perfect sync, particularly on the show-stopping "The Prince is Giving a Ball." The enchanting score also includes such gems as "In My Own Little Corner" and "Ten Minutes Ago."
Bennett portrays Cinderella as an endearing blend of charm and spunk, and Gotay approaches his role with princely aplomb.
Although production values are mostly first-rate and benefit from the Muny's renovation, an animated giant and dragon could use a little work.
"Cinderella" may not be the most memorable Rodgers & Hammerstein musical, but it has a magic all its own.