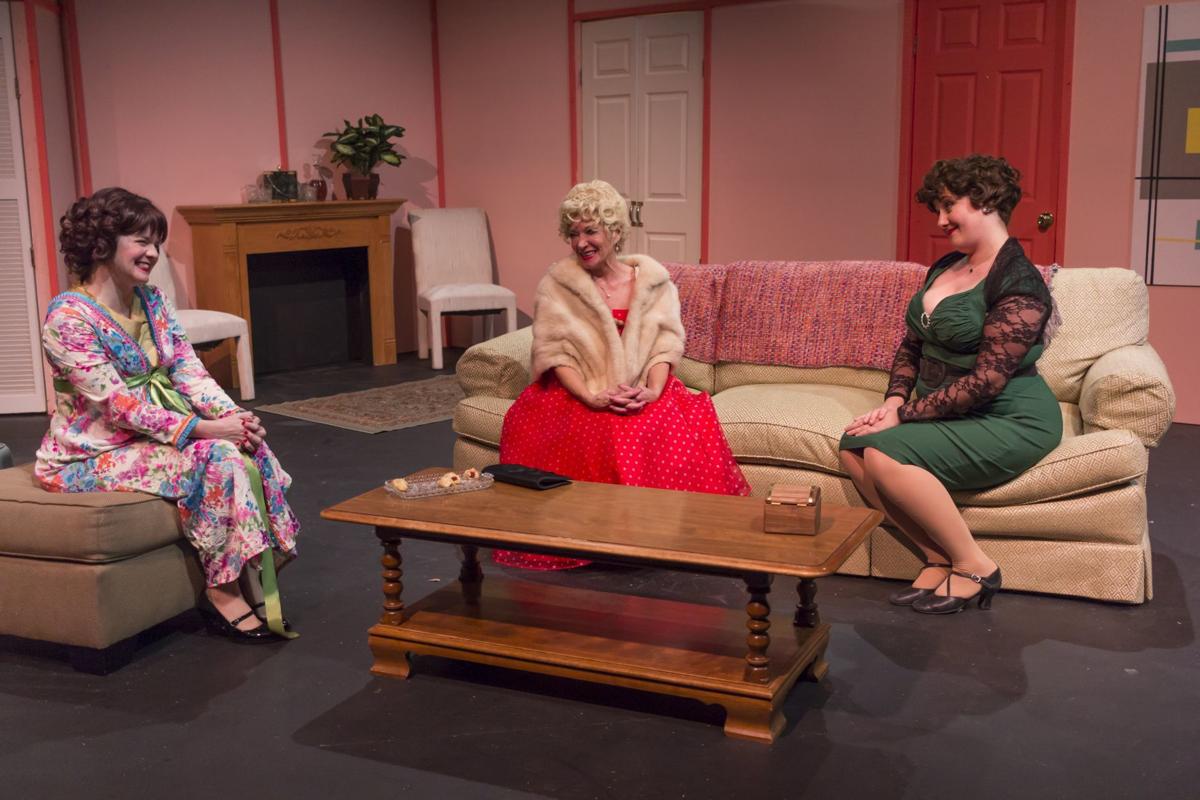 It's the 1950s, and Millie and Bob Martindale (Colleen Backer and Mark Kelley) spend a lot of time with Norma and Jim Baxter (Sarah Gene Dowling and Tyson Cole). In fact, they live in adjoining apartments in Washington.
To the casual observer, there's nothing remarkable about either couple — and that's just the way they like it. Because the four of them share a secret: Their marriages are shams. Millie and Norma are lovers, and so are Bob and Jim. And it's no small irony that a door linking their apartments is in a closet.
Keeping up appearances is particularly important to Bob, a State Department official who's on the lookout for communists — and whose duties have been expanded to include uncovering other presumed security risks, such as gays.
Bob is certain that he, Millie and the Baxters have nothing to worry about. That is, until his colleague Barbara Grant (Erin Struckhoff) threatens to expose them.
Playwright Topher Payne's "Perfect Arrangement" is a smart, engaging and provocative comedy-drama that sheds light on just how different things were in America not so long ago. In the hands of director Sarah Lynne Holt, the play presented by R-S Theatrics is a sendup of '50s sensibilities that gradually evolves into something more serious — and more haunting.
The cast, which also includes Zachary Allen Farmer and Deborah Dennert, is terrific at capturing the manner in which men and women related to one another — whether they went along with their assigned gender roles or not. Of particular note is Struckhoff, who makes a strong impression as a character who's quite a few decades ahead of her time.