Maybe it's because of the circumstances of the past 21 months, but Wednesday evening's performance of "Rent" at Stifel Theatre seemed to hit a bit … differently.
As the characters mourn friends and loved ones lost to the early days of the HIV/AIDS epidemic, audiences now can view the show through the added lens of the ongoing COVID-19 pandemic that has killed more than 760,000 Americans.
The ragtag group of New York artists onstage celebrates a year of good times and hardships; we reflect on the same.
The messages of "Rent" still resonate: Measure your life in love. No day but today. Forget regret, or life is yours to miss.
Composer Jonathan Larson tragically died just before "Rent" opened off-Broadway, but his acclaimed rock musical endures. This is its "25th Anniversary Farewell Tour."
The Stifel engagement unfortunately was a single performance, but the production had the energy and polish that often accompanies a more relaxed touring schedule. The Nov. 18 show is in Springfield, Illinois. Nov. 19, in Henderson, Kentucky. And so on.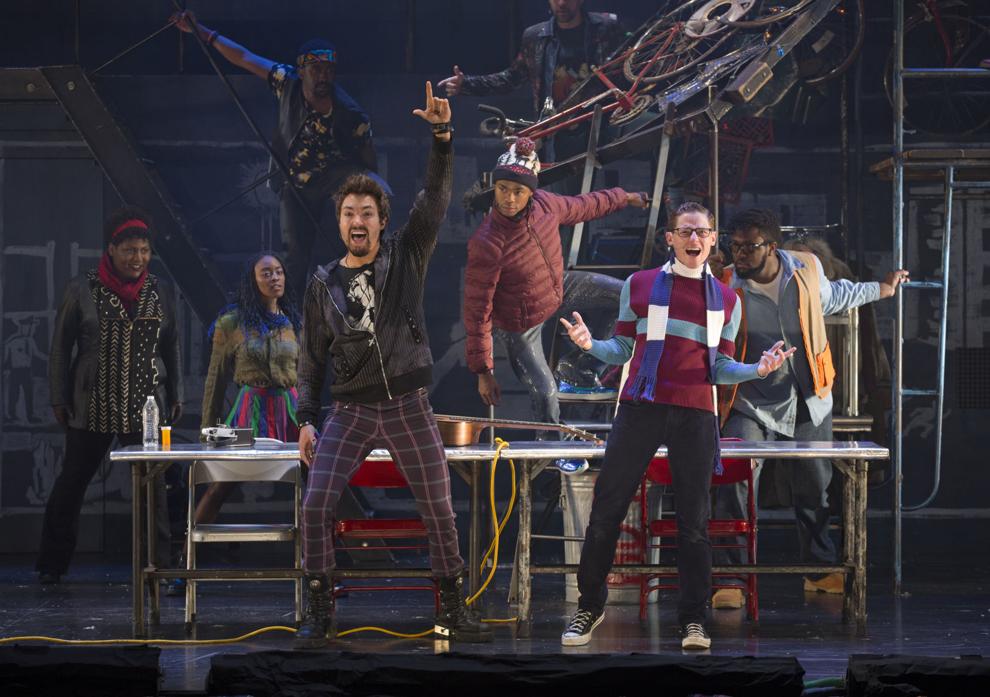 Overall, the cast is excellent, with big-voiced actors delivering strong performances — from principals to members of the ensemble who take on countless incidental characters.
Standouts include Javon King as Angel, leaping and drumming up a storm in "Today for You"; Shafiq Hicks as Collins, singing a moving, mournful "I'll Cover You"; and Aiyana Smash as Mimi, belting "Out Tonight" while contorting and climbing all over a set of stairs. 
Some members of the cast — including King, Smash and Coleman Cummings (as Roger) — were also part of the "Rent" 20th anniversary tour.
As the cast Wednesday night finished singing the show's final refrain, applauding audience members leapt to their feet, where they remained through two well-deserved ovations. 
This may be the "Farewell Tour," but here's hoping we haven't heard the last from "Rent."