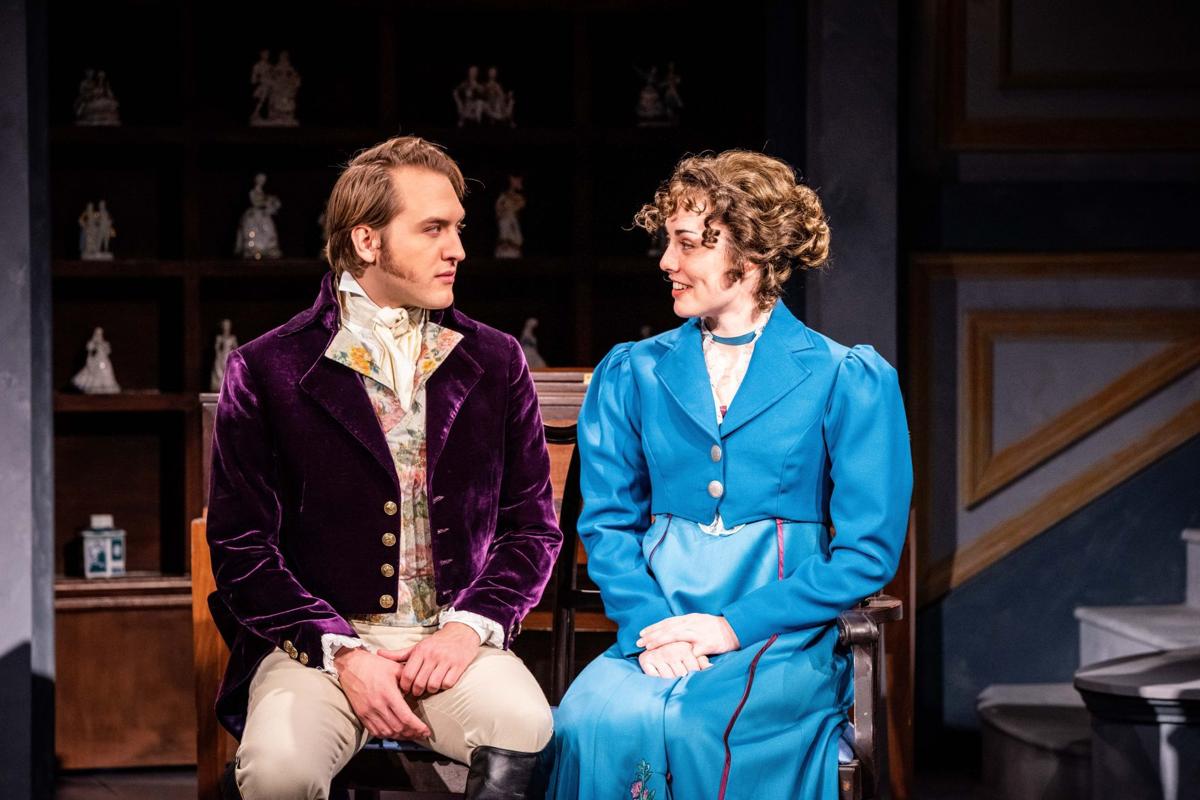 "Pride and Prejudice," Jane Austen's tale of the comically difficult courtship between Elizabeth Bennet and Fitzwilliam Darcy, inspired a hugely popular 2005 film starring Keira Knightley. The novel set in 19th century England was also the basis for a notable 1995 BBC miniseries featuring Jennifer Ehle as Elizabeth and a pre-"King's Speech" Colin Firth as Mr. Darcy.
The film and the miniseries are both available for streaming. So why should you see Christopher Baker's stage adaptation, running through Dec. 29 in a Repertory Theatre of St. Louis production?
Exuberantly directed by Hana S. Sharif, the Rep's artistic director, "Pride and Prejudice" is a brilliantly entertaining show that immediately sweeps the audience up in its joyous storytelling. Deftly sidestepping stodginess, Sharif elicits smart, engaging performances that bring Austen's characters to vibrant life.
Baker preserves the sense and sensibility of the novel, transforming it into a richly theatrical experience. Although the show clocks in at about three hours including intermission, most theatergoers will be too entranced to notice.
At the heart of the story is Elizabeth's struggle to maintain her independence in a male-dominated society. What she doesn't count on is falling in love with someone whose sheer inscrutability throws a wrench into any potential romance.
Katie Kleiger imbues Elizabeth with the fiery intelligence that has made the character a proto-feminist icon. And Nick Rehberger persuasively captures Darcy's aloofness while hinting that there may be more to the privileged gentleman than he's willing to reveal.
Also outstanding are Michelle Hand as Elizabeth's money-obsessed mother, Jennie Greenberry as the drolly judgmental Caroline Bingley, and Lizan Mitchell as the hilariously domineering Lady Catherine de Bourgh.
Production values are topnotch. Scott Bradley's scenic design, Dorothy Marshall Englis's costumes and Ron Todorowski's choreography go a long way toward evoking a world in which keeping up appearances was no small matter. A world not unlike our own.
The Rep's "Pride and Prejudice" does Austen proud.