Opening night of the Muny's production of "The Wiz" got off to a late, damp start Tuesday thanks to a major downpour. But once the real-life storm gave way to the fictional one onstage, this return to Oz felt like home.
Heavy rain and lightning delayed the show's start by 75 minutes; even with an abbreviated intermission, the show didn't end until just before midnight.
After the rain, easing on down the Yellow Brick Road required extra care. Both Dorothy (Danyel Fulton) and a flying monkey slipped; she got right back up and into the groove quickly, earning extra applause in the moment.
"The Wiz" was last performed at the outdoor theater 36 years ago. It was a Broadway sensation in 1975, winning multiple Tony Awards including best musical for its funky, all-black twist on "The Wizard of Oz."
For the Muny's production, updates were needed, and Amber Ruffin, a writer for "Late Night With Seth Meyers," freshened up the script, ridding it of its '70s feel and giving it timeless sheen. New choreography was added by Camille A. Brown, who choreographed the Tony-winning revival of "Once on This Island."
Singer-actress Demetria McKinney always fantasized about playing Dorothy in one of her favorite musicals, "The Wiz."
The core of "The Wiz" remains intact, from the positive message of what you're looking for most in life being inside you the whole time, to the importance of home and family, old and new.
You know the rest. Dorothy and her Aunt Em (Demetria McKinney) are hanging laundry outside their quaint Kansas farmhouse as Dorothy laments missing her parents and lack of friends. Dark clouds hover, and tornado dancers dressed in black sweep Dorothy to the strange and colorful land of Oz.
Her arrival is grand, to say the least: Her house lands on the Wicked Witch of the East, making Dorothy a hero and earning her the witch's sparkling silver shoes. Dorothy meets the friendly Munchkins and the comical Addaperle (a scene-stealing E. Faye Butler), who sends her to Emerald City to meet with the Wiz (St. Louis native Nathan Lee Graham, another scene-stealer), who can help her get home.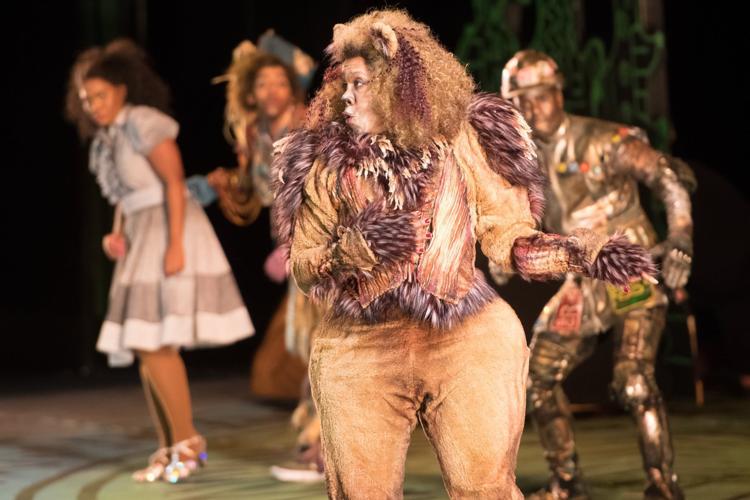 Butler, who plays sassy Addaperle and growling Evillene, has a ball with two distinct characters.
Along the way, Dorothy meets Scarecrow (Jared Grimes), Tin Man (James T. Lane) and Lion (Darius de Haas), each looking for something special of their own. All three performers stand out with their respective introductory numbers, "You Can't Win," "Slide Some Oil to Me" and "Mean Ole Lion."
The group's Emerald City arrival is a showcase for Brown's choreography, boasting contemporary dance, up-to-the-minute hip-hop moves, and even twerking and voguing.
Graham's Wiz is deliciously over-the-top, and he makes his mark in a splashy Vegas-inspired number that's part Elvis and part Eartha Kitt, with a Southern preacher twist.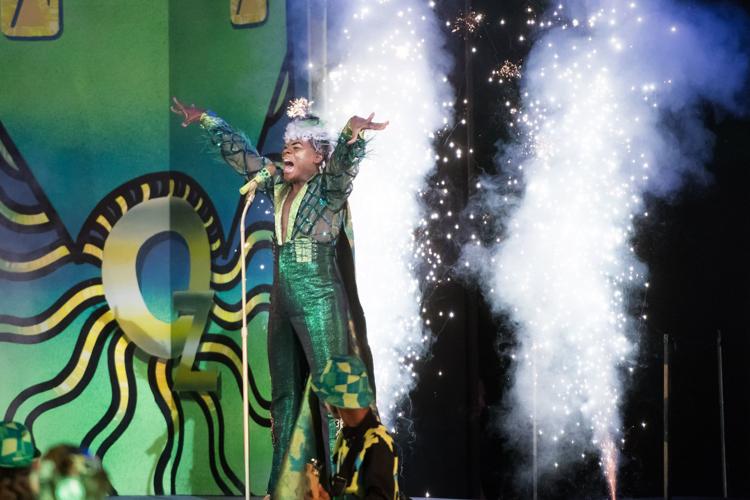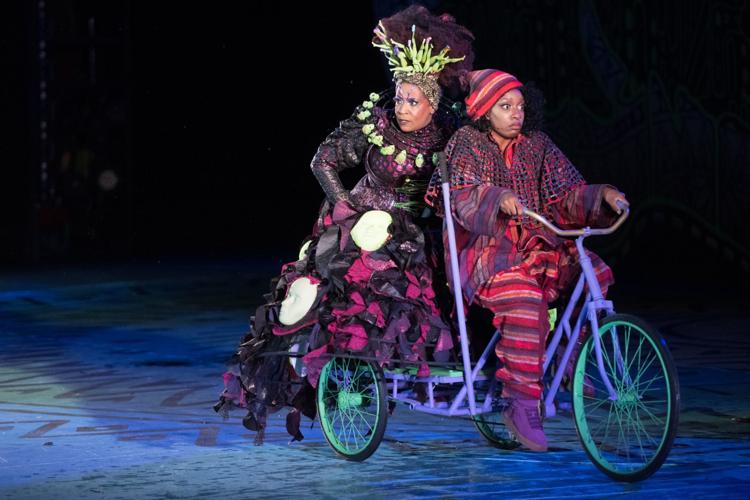 The production wasn't flawless. The audio quality was inconsistent, with voices dropped at times and not sounding loud enough at other times. And the sets, including Evillene's lair (a denim factory) and the Wiz's wonderful world of Oz, felt less than spectacular.
But there is so much to enjoy, from the choreography, music direction by Darryl Archibald, costume design by Leon Dobkowski and direction by Denis Jones.
And the performances don't disappoint. Fulton as Dorothy has a Stephanie Mills quality (Mills originated the role on Broadway), a credit to Fulton. Her show-closing "Home" was heartwarming. Dorothy's three besties (Grimes, Lane and de Haas) were great, and we can't say enough about Graham and Butler.
McKinney, doubling as Aunt Em and Glinda the Good Witch, was especially resplendent in the latter role on "Believe in Yourself." She opened the show with "The Feeling We Once Had."
And what's not to love about a Toto (Nessa) who runs onstage into Dorothy's arms on cue?
'The Wiz' at the Muny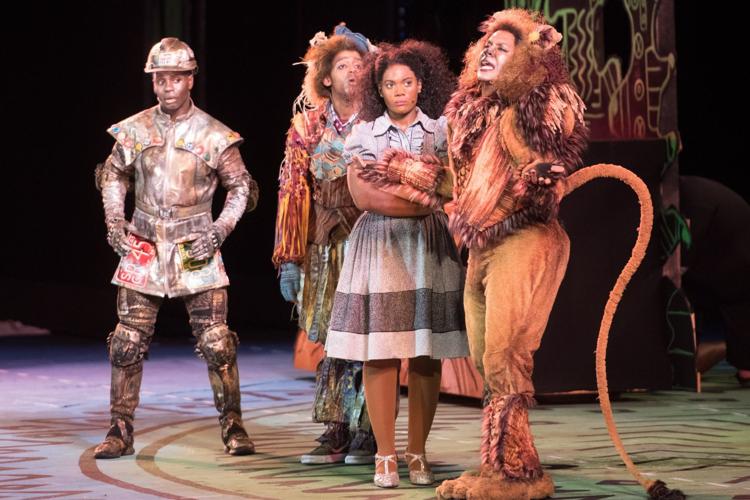 'The Wiz' at the Muny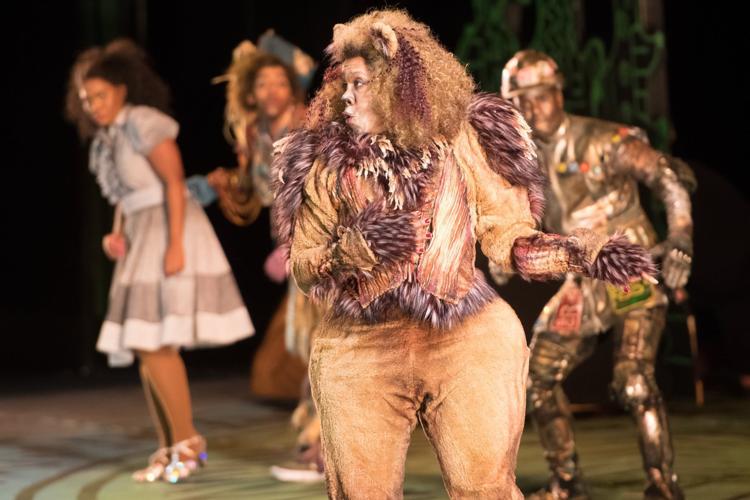 'The Wiz' at the Muny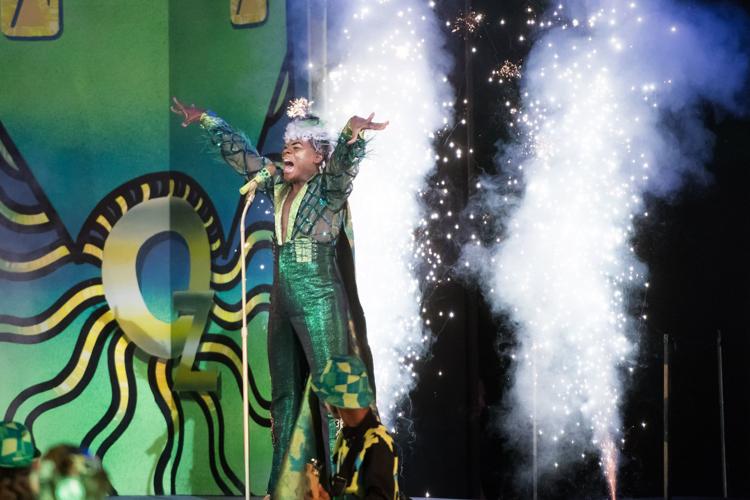 'The Wiz' at the Muny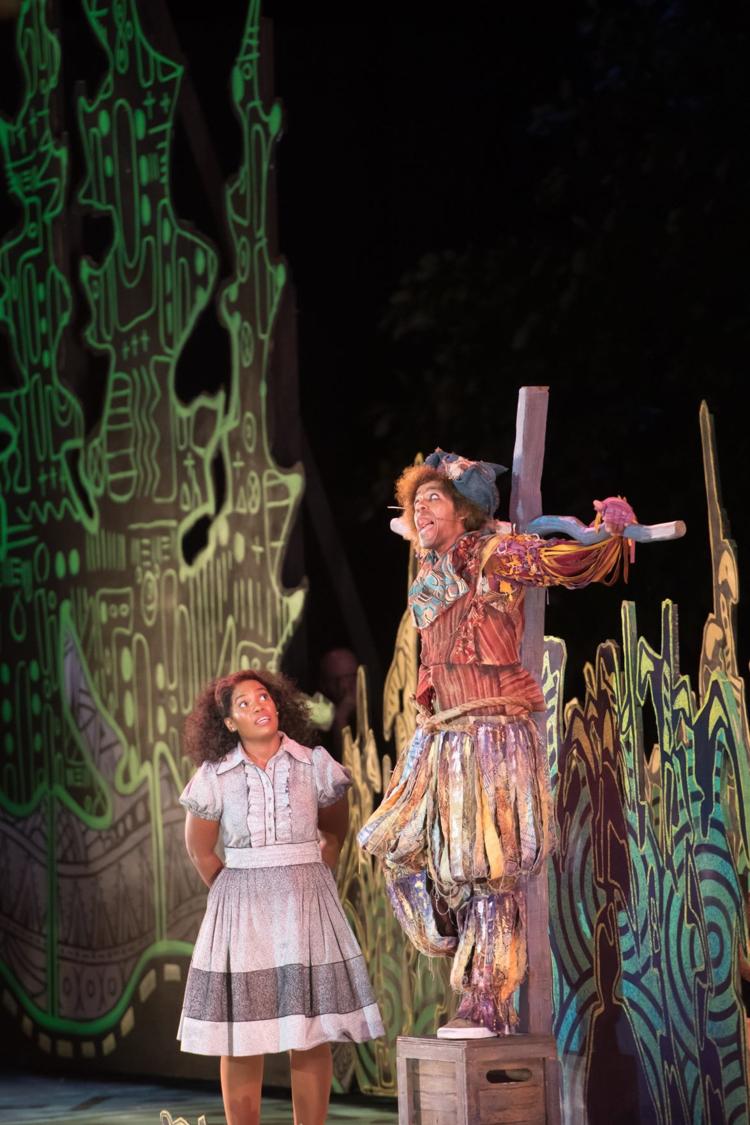 'The Wiz' at the Muny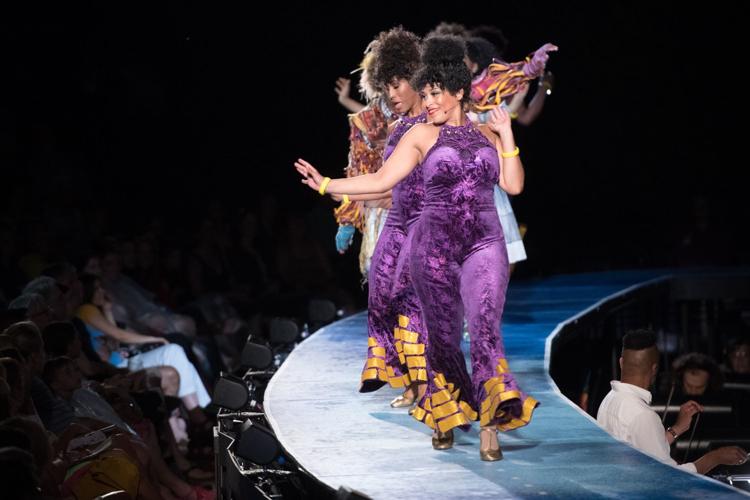 'The Wiz' at the Muny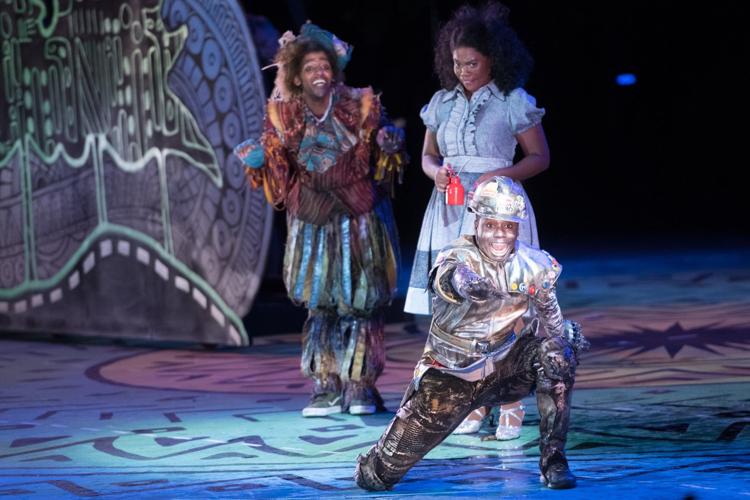 'The Wiz' at the Muny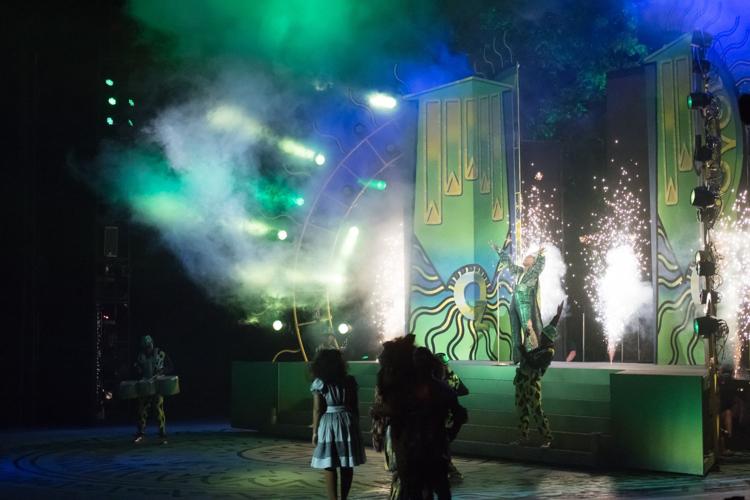 'The Wiz' at the Muny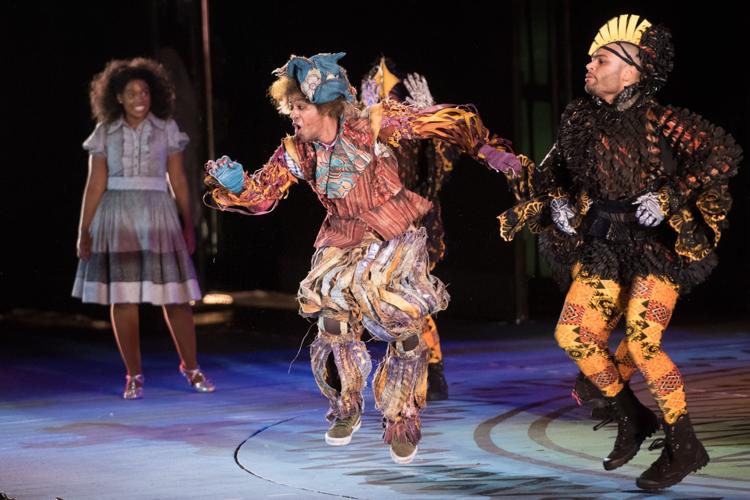 'The Wiz' at the Muny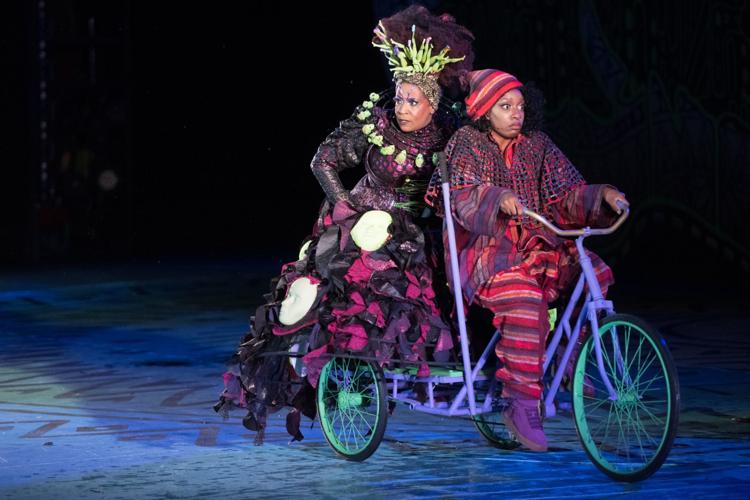 'The Wiz' at the Muny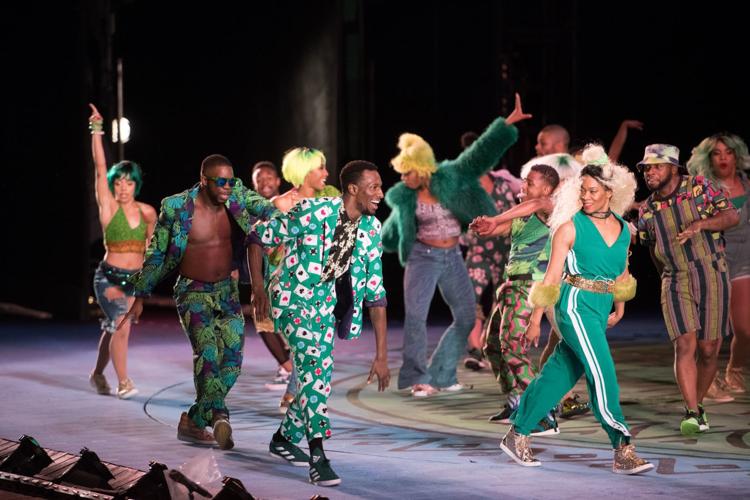 'The Wiz' at the Muny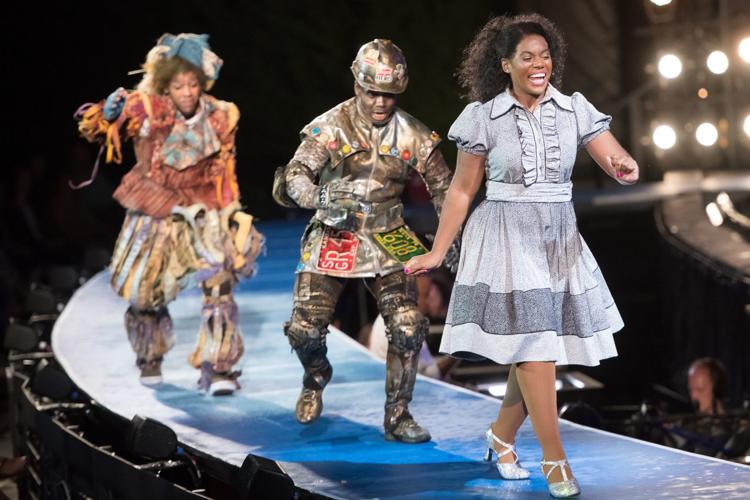 'The Wiz' at the Muny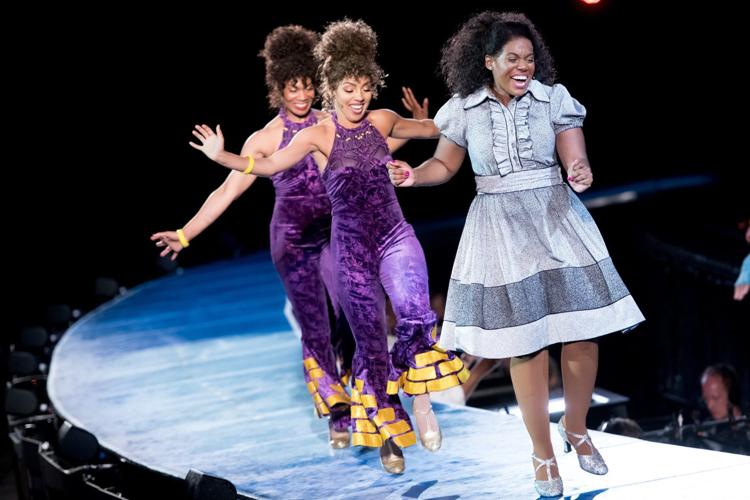 'The Wiz' at the Muny
'The Wiz' at the Muny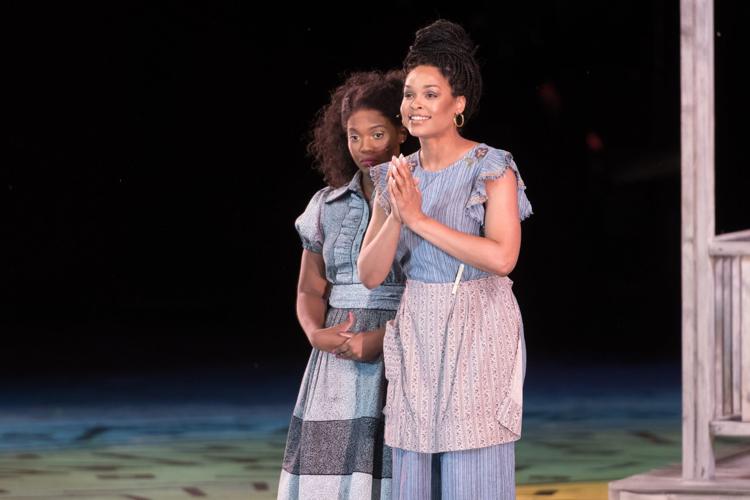 'The Wiz' at the Muny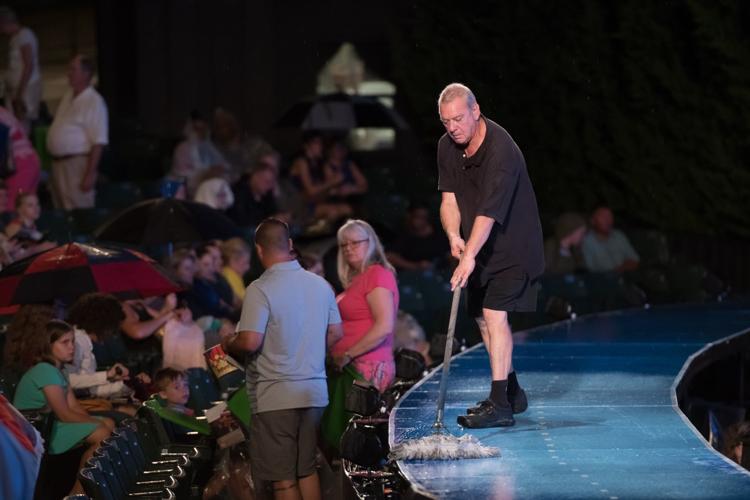 'The Wiz' at the Muny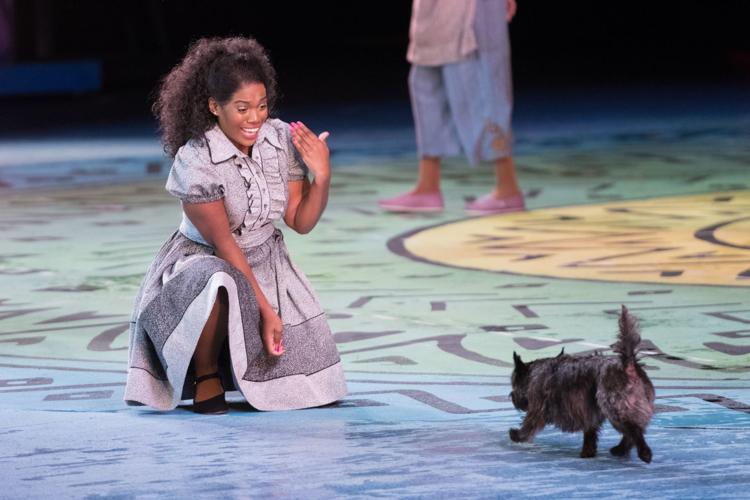 'The Wiz' at the Muny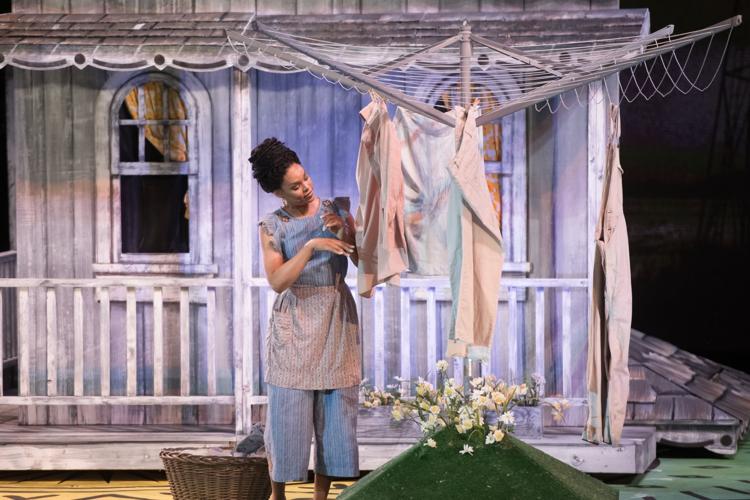 'The Wiz' at the Muny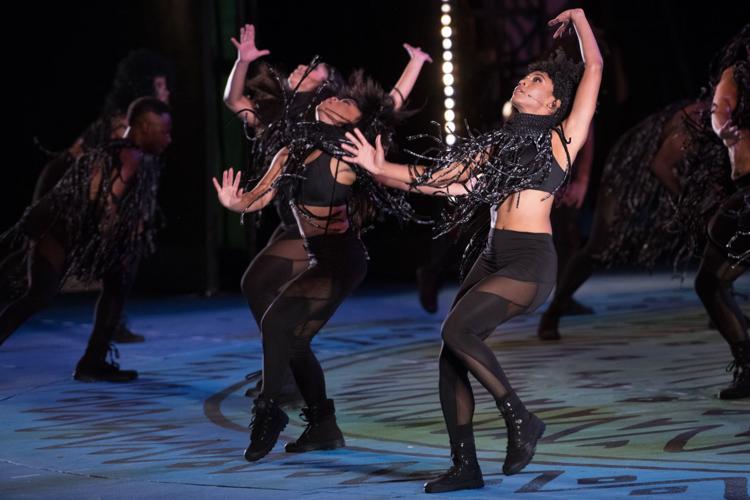 'The Wiz' at the Muny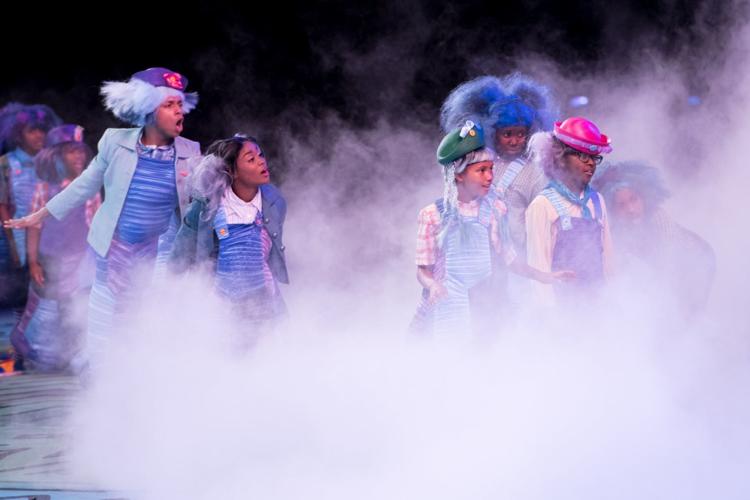 'The Wiz' at the Muny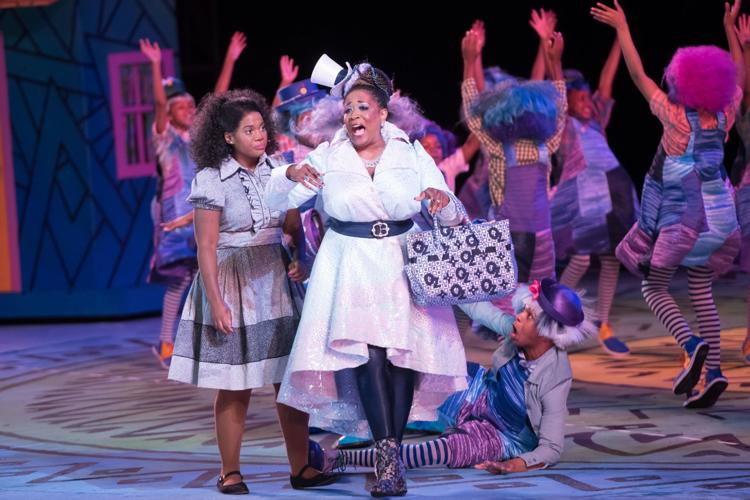 'The Wiz' at the Muny
'The Wiz' at the Muny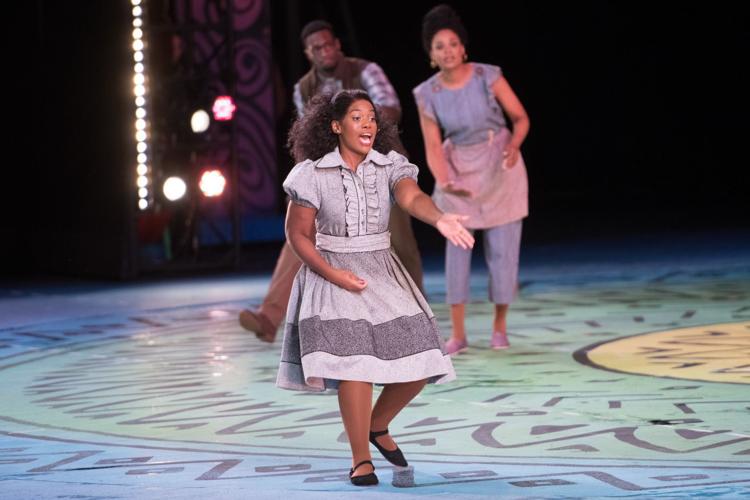 'The Wiz' at the Muny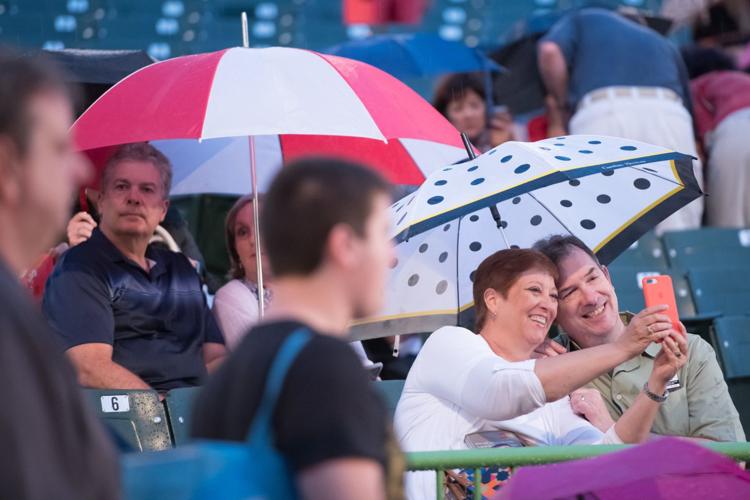 'The Wiz' at the Muny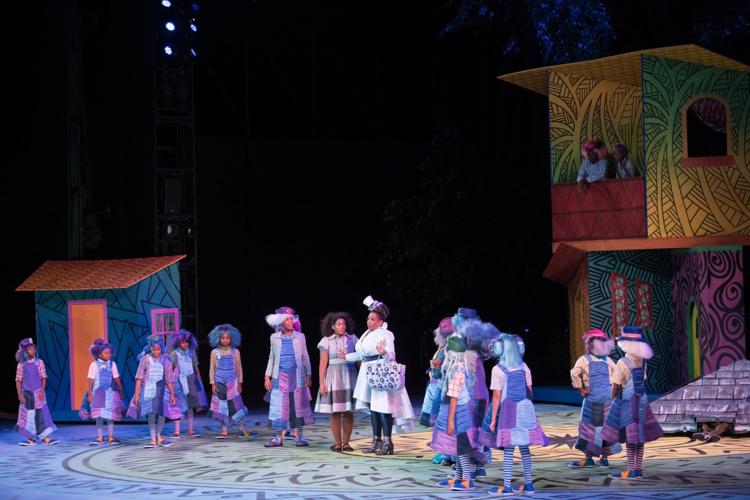 'The Wiz' at the Muny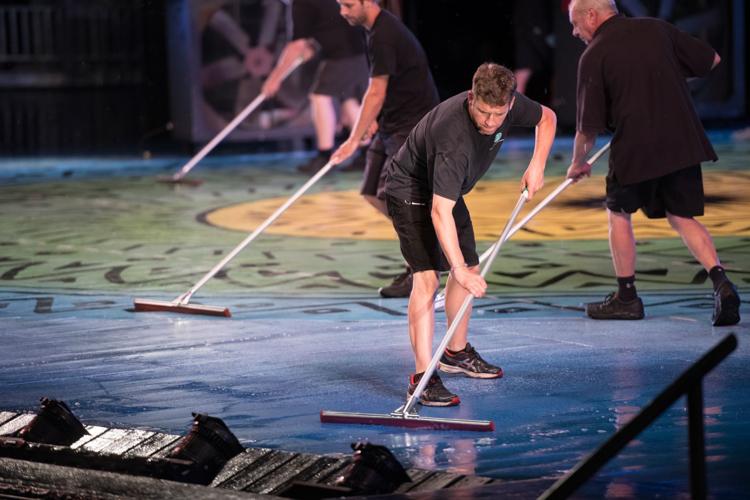 'The Wiz' at the Muny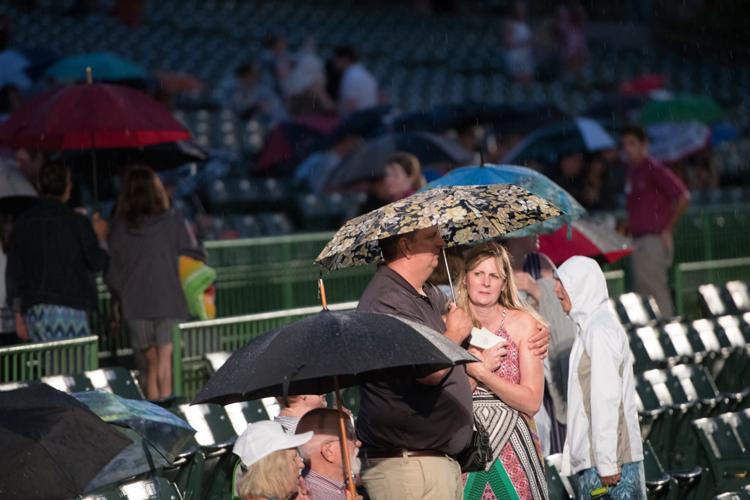 'The Wiz' at the Muny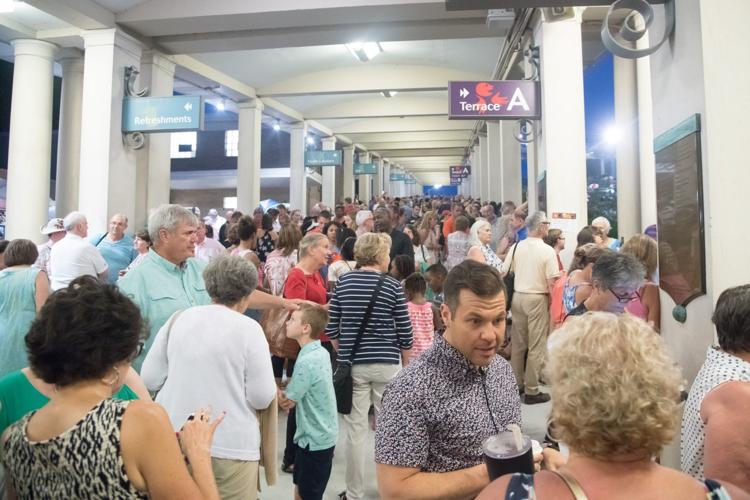 'The Wiz' at the Muny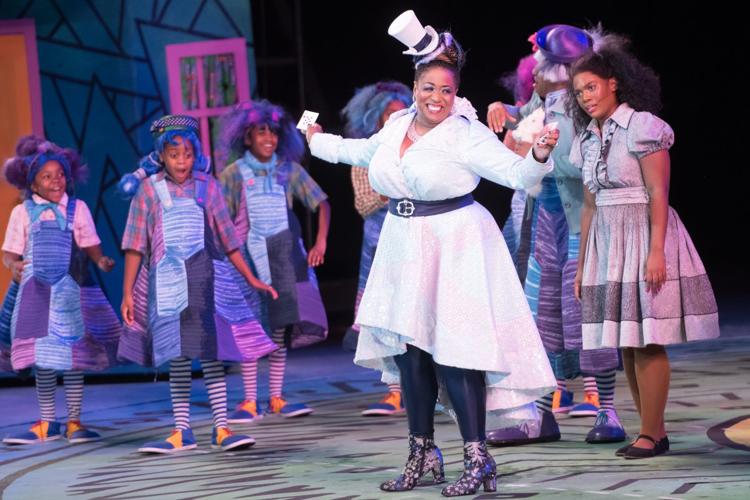 'The Wiz' at the Muny