What is it about Shakespeare that even folks who aren't necessarily theatergoers find so fascinating? In his own time, the legendary playwright had notable rivals, including Christopher "Kit" Marlowe and Ben Jonson. But neither of those Elizabethan scribes has received the kind of Hollywood treatment that was bestowed on the Bard with the Oscar-winning film "Shakespeare in Love."
Not only did the 1998 comedy position Shakespeare as a romantic figure, but it also referenced his body of work. Particularly "Romeo and Juliet" and "Twelfth Night," which figure in the plot of "Shakespeare in Love," the stage version running through Sunday in an irrepressibly hilarious and hugely entertaining Insight Theatre Company production.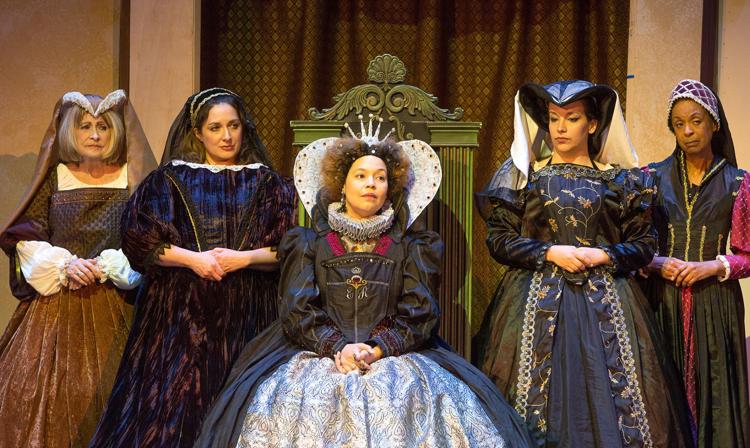 As in the film, the play by Lee Hall — adapted from the screenplay by Tom Stoppard and Marc Norman — depicts Will Shakespeare (Aaron Dodd) as an artist with obvious potential but perhaps not yet enough confidence. Will is also something of a procrastinator, which amuses his pal Marlowe (Spencer Sickmann) but does not endear him to producers eager to stage a script tentatively titled "Romeo and Ethel, the Pirate's Daughter."
Things only get more complicated when Will meets the well-born Viola (Gwendolyn Wotawa), who aspires to an acting career despite the fact that women are barred from the profession. In a ploy that Will might appreciate, she disguises herself as a man. Unaware of her deception, he's delighted when she's cast as Romeo.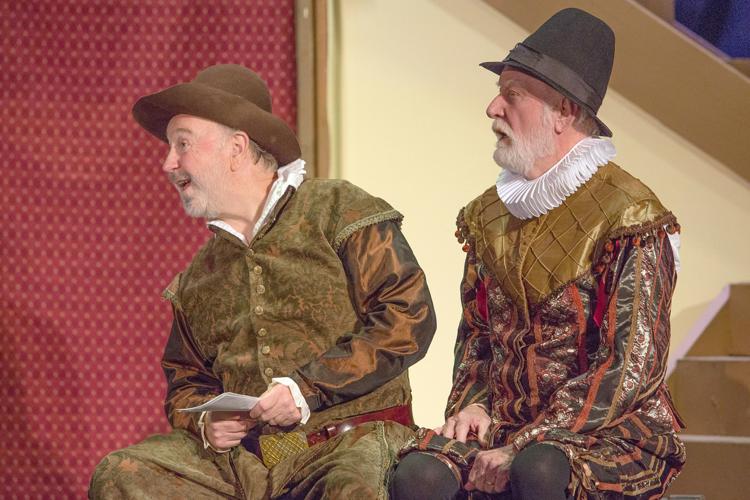 But standing in the shadows of their budding romance is the straitlaced Lord Wessex (Ted Drury), who's determined to marry Viola and whisk her away to the American wilderness of Virginia.
Hall has done a fantastic job of reimagining the story for theater while preserving the essence of the film. And director Suki Peters elicits strong performances from a terrific cast. Dodd brings comic exuberance to Will, and Wotawa captures Viola's independent spirit with aplomb.
"Shakespeare in Love" is as much fun on the stage as it was on the screen.