"Pretty Woman: The Musical" is the kind of crowd-pleasing entertainment that renders critical analysis moot. Theatergoers don't attend such shows for their artistry, but for escape. The quality of the performances, and the story, and the songs isn't as important as the show's ability to wave the world and its problems away for a few hours or so.
And on that level, this musical adaptation of the 1990 film that made Julia Roberts a star is brilliant.
The show opens the Fox Theatre Broadway Series and is the first touring Broadway show at the venue since "The Band's Visit" in March 2020.
Olivia Valli steps into the role of Vivian, a spunky prostitute who strikes up an acquaintance with Edward (Tony nominee Adam Pascal, who made his Broadway debut in the original cast of "Rent"), an uptight venture capitalist who needs a companion for a week — and who offers her $3,000 for her time. As this is clearly a Cinderella story, we know from the get-go that by the final curtain, Vivian and Edward (played in the film by Richard Gere) will fulfill their destiny as a couple straight out of fairy tales.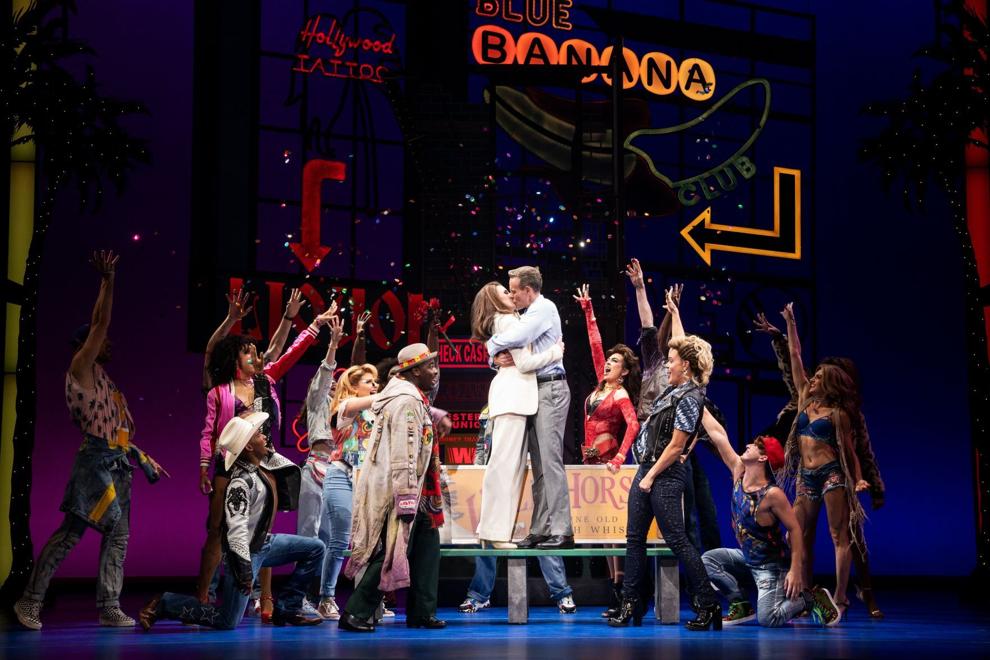 What we don't know is just how ineptly "Pretty Woman: The Musical" will exploit its frankly mediocre source material. Unlike "My Fair Lady," which was based on George Bernard Shaw's "Pygmalion," or even "The Lion King," which was inspired by a classic animated film, "Pretty Woman" is burdened with putting a song-and-dance spin on a story that was ludicrous to begin with.
With a few exceptions, such as Vivian's statement of intent "Anywhere but Here," the songs by Bryan Adams and Jim Vallance are little more than serviceable. And the book by Garry Marshall and J.F. Lawton is cribbed too heavily from the film, which Marshall directed and Lawton wrote.
Not much has been done to rethink the story for the stage. And it might be argued that, in the #MeToo era, the whole premise is woefully dated.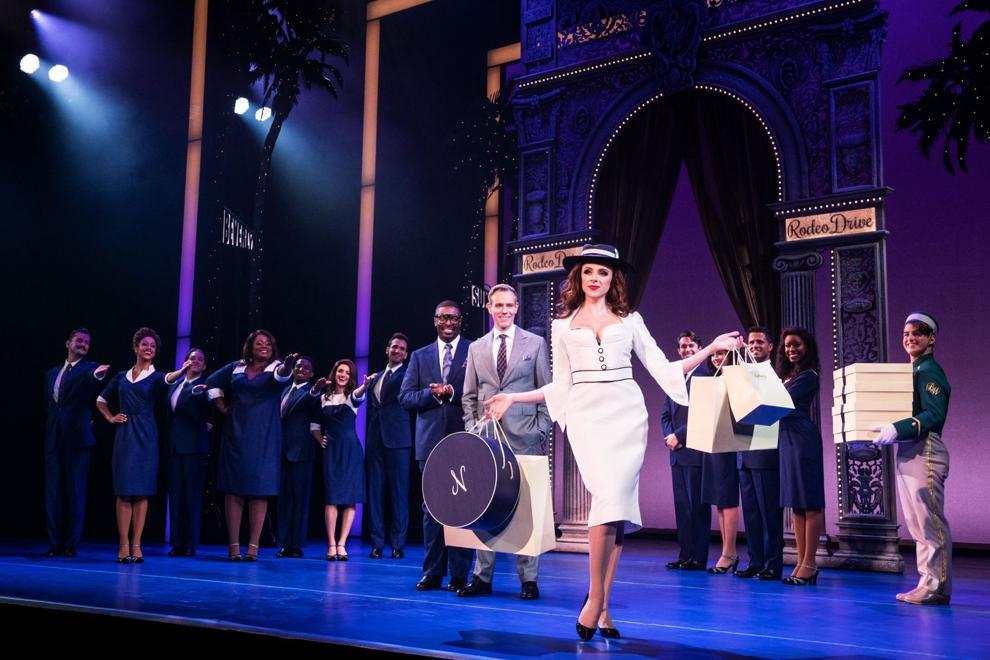 That said, director-choreographer Jerry Mitchell elicits first-rate performances from a cast that elevates the material. Particularly Valli and Pascal, whose palpable chemistry is the show's greatest asset. Against the odds, they deliver a Vivian and Edward who are just credible enough as characters to make their improbable relationship believable.
Also impressive is Kyle Taylor Parker in the dual role of a Hollywood guide who seems to have wandered in from another, more phantasmagorical musical, and a relatively subdued hotel manager. Among the show's highlights is Parker's performance in the splendidly staged number "On a Night Like Tonight."
"Pretty Woman" is perhaps best appreciated as just another example of a movie-inspired musical, along the lines of "Legally Blonde" and "Waitress." It's a formula that seems to be working. After all, why bother to come up with something new, when everything old can be new again?