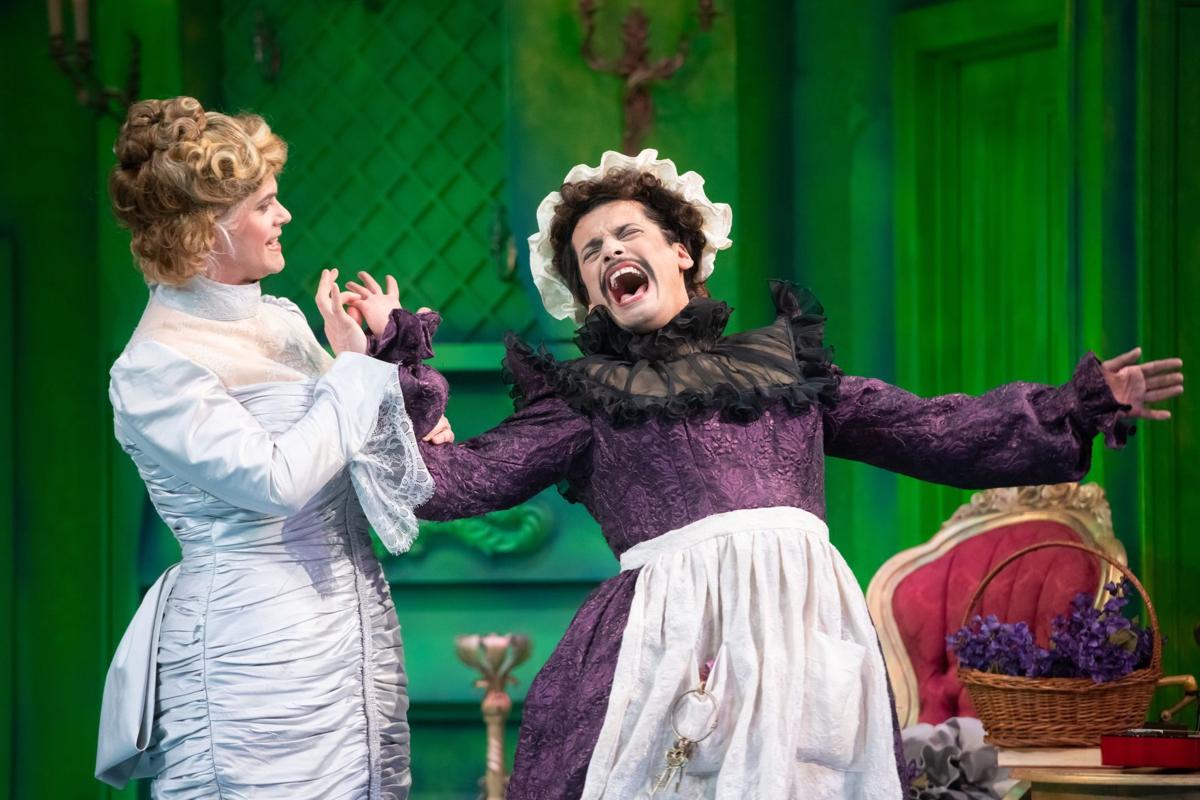 High-spirited satire and lowdown comedy vie for dominance in "The Mystery of Irma Vep." Charles Ludlam's classic farce runs through March 8 in a Repertory Theatre of St. Louis production that makes up in charm what it lacks in urgency.
Esteban Andres Cruz and Tommy Everett Russell portray multiple characters in a show that sends up a variety of pop-culture sources, notably the 1940 Alfred Hitchcock romantic thriller, "Rebecca." Directed by Nelson T. Eusebio III, "Irma Vep" is perhaps best appreciated as an exercise in style — a mashup of melodrama, horror and humor that's just tasteful enough for a mainstream audience.
The actors give it their all, speeding through costume changes as they negotiate the antic contours of Ludlam's tale of Lord Edgar (Cruz), his lady, Enid (Russell), and the mystery of what happened to his previous wife. If the storyline is a bit hard to follow — during intermission, at least one theatergoer was overheard expressing befuddlement — that goes with the territory. And at times, efforts to ratchet up the humor feel somewhat forced.
But even in those moments, Cruz and Russell engage the crowd through sheer force of personality. The appeal of a show such as this lies in its willingness to embrace its ridiculousness. Indeed, Ludlam, who died in 1987, was founder of a New York troupe called the Ridiculous Theatrical Company.
Eusebio delivers an experience that's true to the playwright's blend of silliness and bawdiness. Even so, the show can't match the freewheeling energy of "The Play That Goes Wrong," which was a triumph for the Rep last year.
"The Mystery of Irma Vep" would also benefit from being shorter: Should a farce really clock in at more than two hours, including intermission? Or even have an intermission? Still, it's the kind of crowd pleaser that patrons of the Rep have come to expect.
Stay up-to-date on what's happening
Receive the latest in local entertainment news in your inbox weekly!