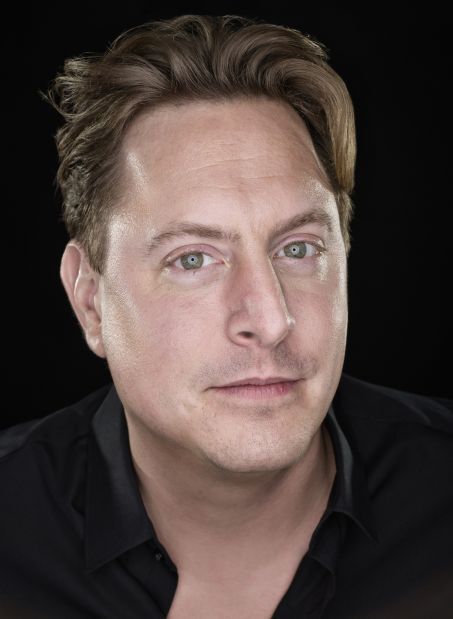 For its 50th season, the St. Louis Classical Society is featuring recitals by returning favorites. The first of those, heard Saturday night at the Ethical Society, was Jason Vieaux. As always, he provided both excellent playing and copious spoken program notes (for some pieces, they rivaled the music in length) to go with an unusually varied program.
Vieaux opened with the Grand Overture by Mauro Giuliano (1781-1829), a bright and cheerful piece and an apt way to open the 50th season. Next came J.S. Bach's Lute Suite No. 1 in E minor, a half-dozen little jewels strung together into one sparkling whole, precisely constructed and played with beautiful exactitude.
The concert's main event was Benjamin Britten's masterful "Nocturnal after John Dowland." Composed for the great Julian Bream almost 50 years ago, it's a complex and challenging work that puts its variations first and the theme at the very end.
Vieaux gave the audience context for the piece before beginning it, and he made a strong case for it in his thoughtful, strongly played performance. He has the "Nocturnal" well in his fingers, and brought out the varied moods of the 20-minute work. Dowland's song "Come heavy sleep," on which the "Nocturnal" is based, is really about death; Britten's variations – from "Musingly" to "Uneasy" to "Gently rocking" – are about the stages one might experience in approaching it.
Heavy sleep is a state many in the audience were contemplating at the intermission in the stultifying, hot auditorium. Happily, the ventilation was turned on for the second half, making it easier to focus.
The contents of the second half were lighter, starting with Isaac Albéniz's iconic "Sevilla," stylishly performed. That led to Vieaux's arrangement of Duke Ellington's "In a Sentimental Mood," given a smooth reading.
Vieaux commissioned Dan Visconti (b. 1982) to compose "The Devil's Strum" for him in 2010. A retelling of the legend of the musician who meets the devil at the crossroads, it's full of exotic effects — drumming, strumming high on the fingerboard near the nut, tuning, retuning – and challenges for the performer, to say nothing of his instrument. It proved a tour de force.
The varied "Suite del Recuerdo" by José Luis Merlin (b. 1952) varied from pensive to active, with moods although altogether cheerier than those in the first half, a good way to conclude.