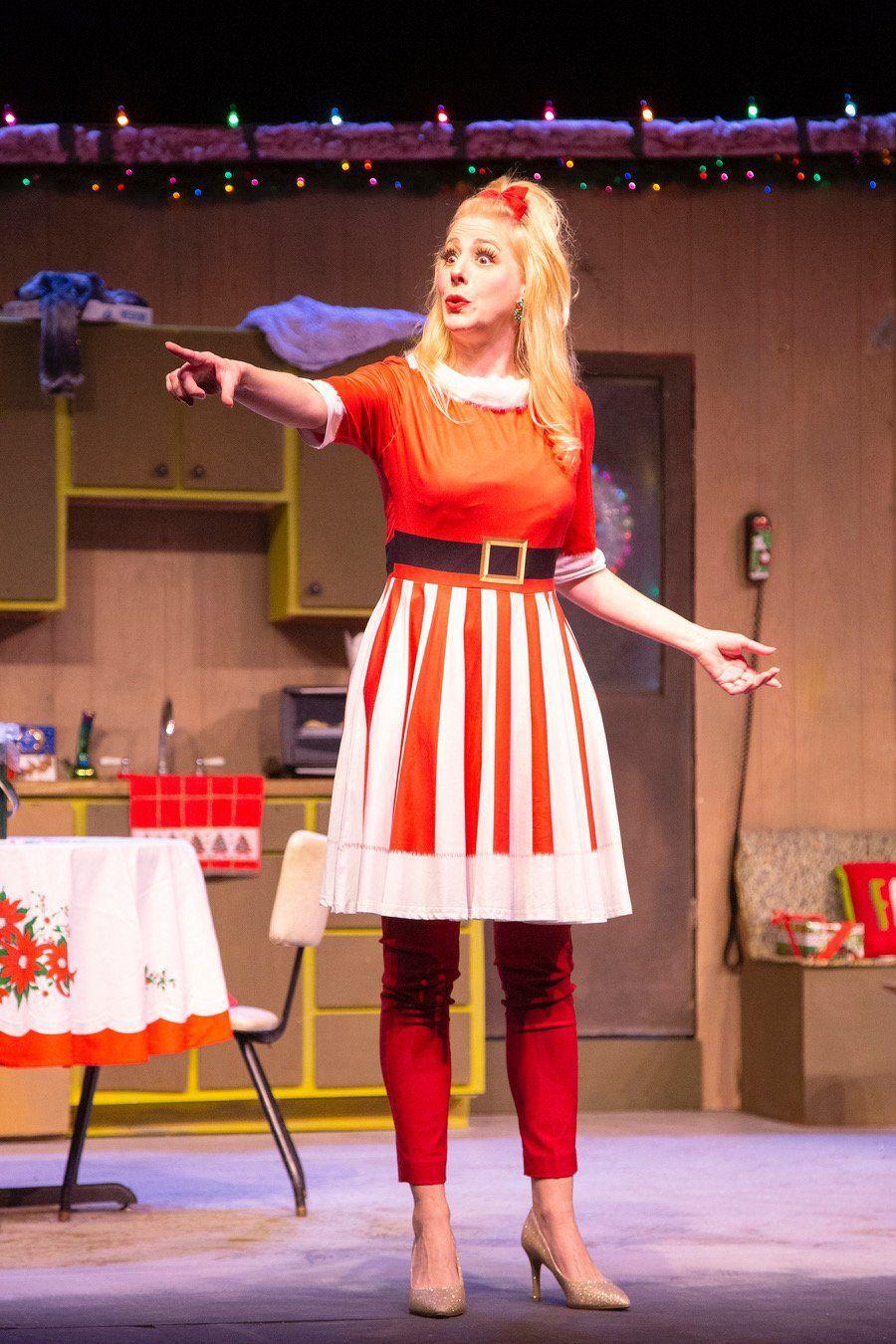 Cindy Lou Who, of "How the Grinch Stole Christmas" fame, might not be the most obvious subject for a one-person show. But in Matthew Lombardo's "Who's Holiday," the cute tyke has grown up to be a foulmouthed raconteur, with plenty to say about a certain green guy who remains very much on her mind.
The premise of this Stray Dog Theatre production directed by Gary F. Bell is that Cindy Lou (Sarah Polizzi) is expecting party guests but in the meantime is happy to dish about her life. And it turns out it's not exactly the stuff of storybooks — even though she speaks in rhyming couplets.
Iconic children's author Dr. Seuss (Theodor Seuss Geisel), who apparently created the Grinch in response to both Ebenezer Scrooge and Santa Claus, would no doubt be appalled at what's happened to Cindy Lou. Long after her initial encounter with the Grinch, she's down and out — living in a trailer and reflecting on the poor choices that got her there.
But under the circumstances, she's surprisingly upbeat. And about as far from the family-friendly Seuss universe as she can get.
One-person shows can be tricky to pull off, as so much of theater involves characters reacting to one another. In the absence of that dynamic, it's all the more important for an actor to cast a charismatic spell over the audience while also staying in character. Anything less just won't work.
Fortunately, Polizzi really throws herself into the role — even rising to the challenge of making the Seuss-style rhymes sound natural. And she finesses material that skews decidedly blue with a blend of mock innocence and casual fearlessness that may remind some theatergoers of comedian Sarah Silverman. (At some performances, Cindy Lou will be played by Sarajane Alverson.)
Polizzi's performance is all the more impressive considering that Lombardo's script isn't quite up to her talents. Once we get the joke — that Cindy Lou may be a bit too fond of drugs and alcohol — there's not much more to discover about the character.
But Bell, who is artistic director of Stray Dog, imbues the show with an offbeat sensibility that's just right. And the deliberate tackiness of Josh Smith's scenic design and Tyler Duenow's lighting design lend an appropriately surreal feel to the proceedings.
With its bawdy language and adult focus, "Who's Holiday" is definitely not for children. But big folks might get a kick out of a show that sends up Dr. Seuss. Particularly those with a limited tolerance for the often aggressive sentimentality of the holiday season.