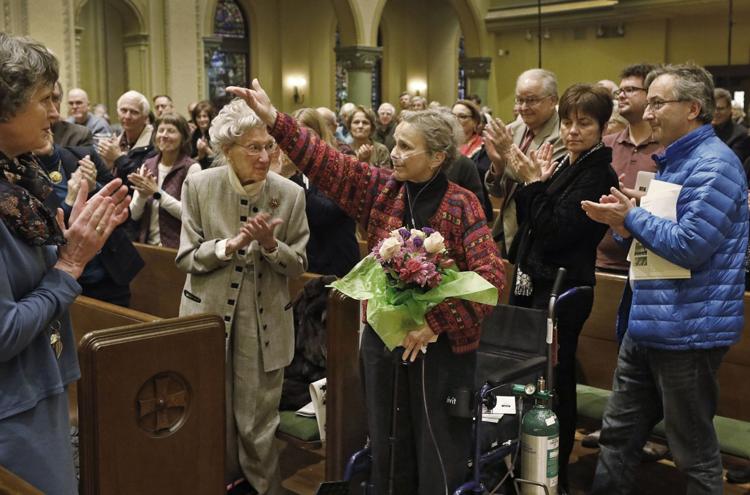 Sarah Bryan Miller, whose passion for classical music took her from performing on the opera stage to reviewing world-class orchestras, died at home Saturday, Nov. 28, 2020, of cancer. She was 68.
She was the classical music critic for the St. Louis Post-Dispatch — the first woman in that role — but also explored other interests in her writing, reviewing books from the "Harry Potter" series to Hilary Mantel's Tudor-era fiction. She contributed travel stories, movie reviews and, in her later years, covered visual arts and other subjects. Her work appeared at one time or another in every section of the newspaper except Sports; the author of a letter to the editor once referred to her as "the Post-Dispatch polymath" for the breadth of her subjects.
Post-Dispatch editor Gilbert Bailon called Ms. Miller "a remarkable woman, journalist and musician who tenaciously pursued her role as a music critic despite years of health problems. She amazed her colleagues as she continued to attend concerts and write articles while battling this disease. Her spirit and knowledge rightfully earned her international acclaim for her career dedicated to music journalism."
Last year, Ms. Miller was selected as a Media Person of the Year by the St. Louis Press Club. In an onstage interview during the ceremony, she said:
"The arts are local news, it's important news, it's news you cannot get on the wires. It concerns your community deeply. The arts are an integral part of any community.
"We in St. Louis are extremely fortunate. St. Louis punches above its weight in medicine and music."
Her life's focus was music, but for more than a decade, Ms. Miller was well-acquainted with the city's doctors, who treated her breast cancer, which later metastasized.
Bruce and Linda Ryder, longtime friends, traveled with her often and helped care for her in her final years. They were helping her put together a final column at the time of her death. The Ryders said she wanted to call it "The Places Music Has Taken Me."
In a piece they submitted, they concluded: "Thus, to the question 'Where did music take Bryan?' our answer is: It took her to not one but two careers; it gave her a reason and purpose for traveling the globe; and it was an essential element of her spiritual journey. Bryan considered herself fortunate to have had a life filled with music. We consider ourselves fortunate to have shared some of that life and music with her."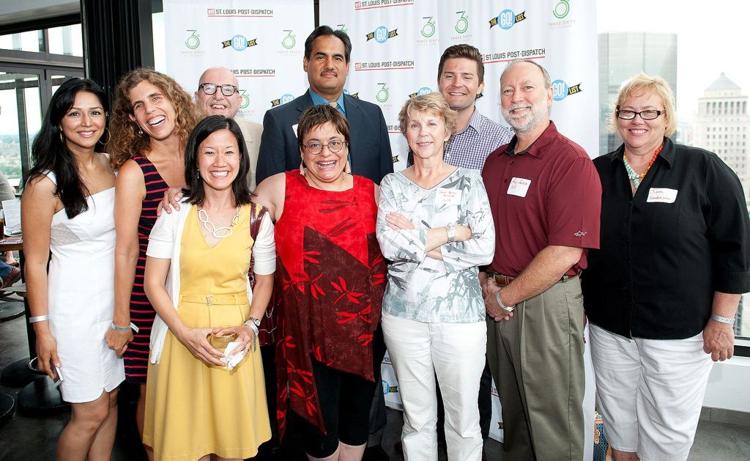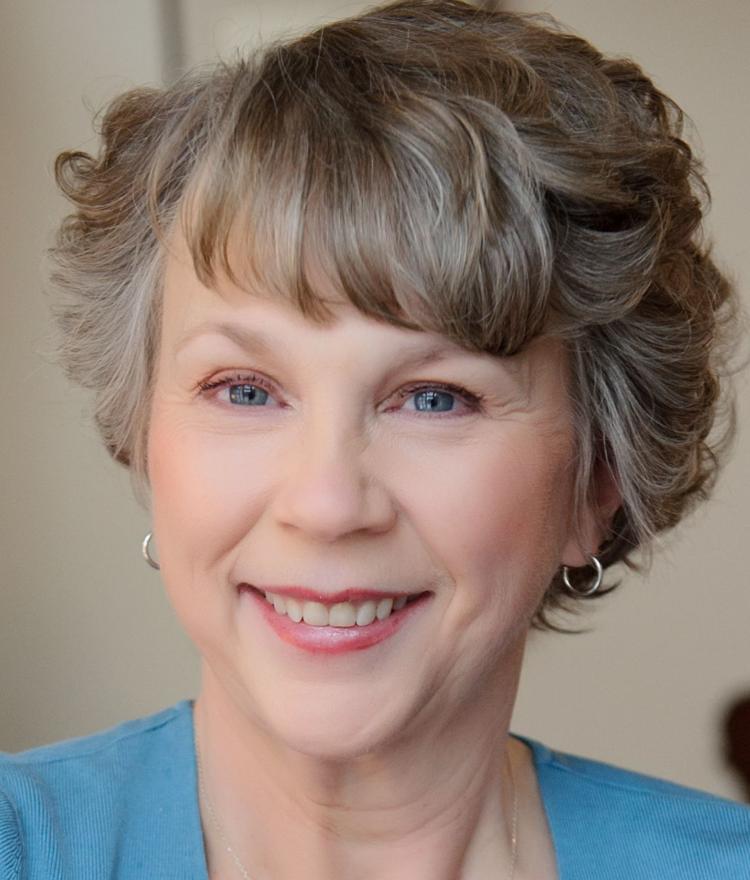 Ms. Miller said that she got into journalism because she wanted to make a difference. In 2001, the St. Louis Symphony Orchestra found itself in a financial crisis that threatened its existence. Ms. Miller covered the situation and explained to readers the options for keeping the SLSO alive, from maintaining it as an international-class ensemble to downgrading it to a regional orchestra.
When the Taylor family of Enterprise Rent-a-Car came forward on Dec. 6, 2001, with a $40 million gift that was then the largest ever given to an American orchestra, then-President Andrew Taylor pulled her aside to say that her articles had persuaded the family to make their gift.
In 2002, the Post-Dispatch nominated Ms. Miller for a Pulitzer Prize for her series of articles and columns on the SLSO crisis.
"She gave a voice to the St. Louis Symphony Orchestra," said SLSO President and CEO Marie-Hélène Bernard. "She did not just cover concerts and write reviews — she was a storyteller, and she did that so well. She helped make us more accessible to all."
Bernard said she had heard of Ms. Miller before coming to St. Louis from Boston in 2015. "She was a trailblazer. We were both women in the field of classical music. She was among the first to give a voice to women writers, and she was highly respected."
Ms. Miller always went by Bryan, a long-standing tradition in her mother's family for one girl in each generation. Born in Kansas City, she was the daughter of the late Thomas Wade Hampton Miller III and Eleanor Cosens Simons Miller.
She grew up in Prairie Village, Kansas, where she sang her first public solo in a preschool program at age 4, and was a member of the girls' choir at church. The family moved to the northwest suburbs of Chicago when Ms. Miller was in high school. She attended Carthage College, in Kenosha, Wisconsin, with a double major in history and English and a double minor in music and education.
Her original plan after graduation was to get a master's degree at Northwestern University's Medill School of Journalism. On a lark, she auditioned for the Lyric Opera Chorus; when she was offered a position, she decided to take a year off before attending journalism school. She never got there.
Instead, she built a career as a mezzo-soprano, taking principal roles at Chicago Opera Theatre and other area companies, and becoming an apprentice artist in the training program then known as the Lyric Opera Center for American Artists (now the Ryan Opera Center).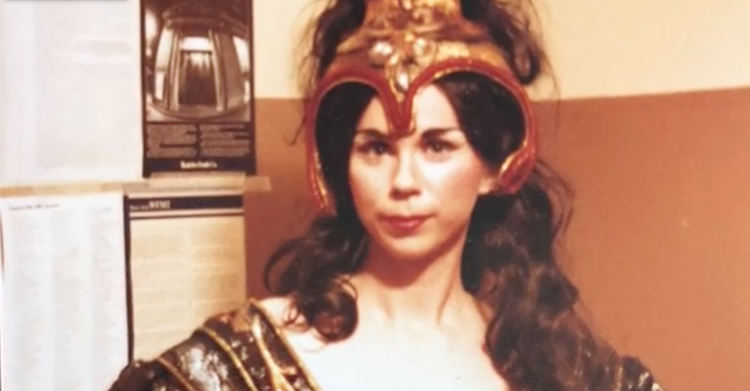 Ms. Miller started writing professionally when an out-of-town singing gig fell through. She started out at a small weekly paper and quickly became a regular at the Chicago Reader and Chicago Tribune before getting her break with The New York Times. Since the Times already had a (male) Bryan Miller on staff, she had to change her byline and began using her full name professionally. She also contributed feature stories for The Wall Street Journal.
Ms. Miller's philosophy of reviewing was, she often said, "to err on the side of charity." Never a cheerleader, she had sympathy for performers who gave of their best, if not for stage directors.
"She was never afraid to give me constructive feedback; she was so passionate about music," Bernard said.
After Ms. Miller was hired by the Post-Dispatch in 1998, she moved with her husband at the time and two young daughters to St. Louis. Ms. Miller became a regular panelist on the Metropolitan Opera's radio quiz for six seasons.
When the board of the Lutheran Church-Missouri Synod decided, in 2010, to sell St. Louis' longtime classical music station, KFUO-FM, Ms. Miller covered the story intensively. She received wide recognition for her reports bringing out conflicts of interest on the part of a board member who profited from the sale and refused to sell to a committee of longtime station supporters.
Although she retired from singing professionally after moving to St. Louis, she sang in her parish choir at St. Peter's Episcopal Church. An honors graduate of the Episcopal School for Ministry, Ms. Miller was a licensed preacher in the Diocese of Missouri.
She also wrote for Forward Movement, an Episcopal publishing house, contributing meditations to four daybooks, as well as other publications, and blogged at GracePrayerNet.org.
In February, the St. Louis Chamber Chorus performed the world premiere of the complete version of celebrated English composer Judith Bingham's setting of Psalm 121, "I Lift Up Mine Eyes Unto the Hills." Commissioned by a consortium of six area choral organizations led by the SLCC, the composition was dedicated to Ms. Miller.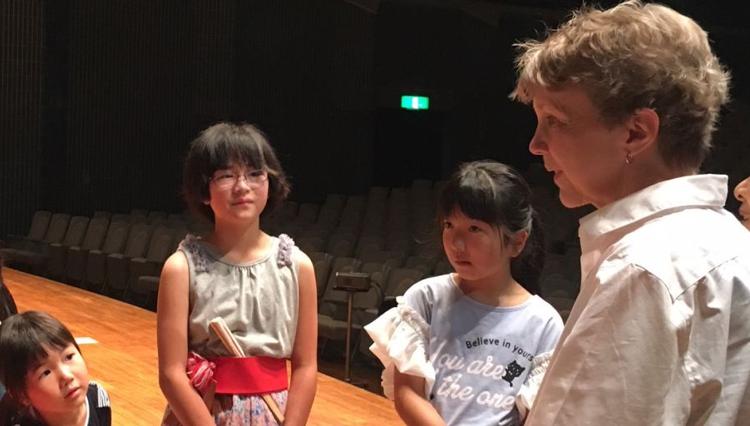 In a St. Louis Public Radio interview about the composition and her illness, she said:
"I don't know what comes next, but I believe that something does come next, and I think it will be something positive. We don't know the details. Speculating on that is above my pay grade, but I just take comfort knowing that Jesus has our backs."
A cat lover, Ms. Miller bestowed some with operatic names like Aida and Beatrice. Her interests included travel and her family's genealogy as early settlers in Charleston, South Carolina. She recently began learning French.
Her marriage to Christian C. Rix ended in divorce in 2009.
Ms. Miller is survived by two daughters, Louisa Bryan Rix and Eleanor Mary Rix; a brother, Thomas Wade Hampton Miller IV of Chugiak, Alaska; a niece; and a nephew.
Funeral services will be private; a memorial service will be in the future when choirs can safely perform. Memorial donations may be made to the music fund at St. Peter's Episcopal Church, Ladue; Opera Theatre of St. Louis; or the St. Louis Symphony Orchestra.