This weekend, SATE will present the fifth annual Aphra Behn Festival virtually, featuring three short plays written and directed by women. The festival, which kicks off the theater company's 2021 "Season of the Do-Over," is named for a 17th-century English playwright who became a role model for later generations of female authors.
The lineup each evening includes "Winnie & Alfred," written by Monique Hebert and directed by Deniz Khateri; "Two of Every Animal," written by Aly Kantor and directed by Alexis Coleman; and "Tonya and the Totes in Subterrastrata," written by Courtney Bailey and directed by Susie Lawrence.
Recently, Go! Magazine spoke with co-producer Rachel Tibbetts about the festival. The interview has been edited for length and clarity.
Q • How did you get the idea for the Aphra Behn festival?
A • Several years ago, in 2015, we produced a play called "Or," written by a playwright named Liz Duffy Adams. It was a fictionalized account of Aphra Behn's story, and it was a piece that we all really enjoyed working on. And we really enjoyed learning more about Aphra Behn herself.
(Co-producer) Ellie Schwetye and I had been talking about what SATE has been for us. We were given some opportunities with SATE in terms of being able to direct, and we wanted to pay that forward to other women artists. So it started out with the idea that it would be a festival that would allow for emerging women artists to get a professional directing credit. And then we decided to add in playwriting, as well, because that's also an area where we feel like women are very much underrepresented in the theater.
So in 2017, we decided to start the festival; we produced three original plays. Last year was a little different — we actually produced scenes from Aphra Behn's own script, "The Rover." But this year we're back to producing original work by women playwrights.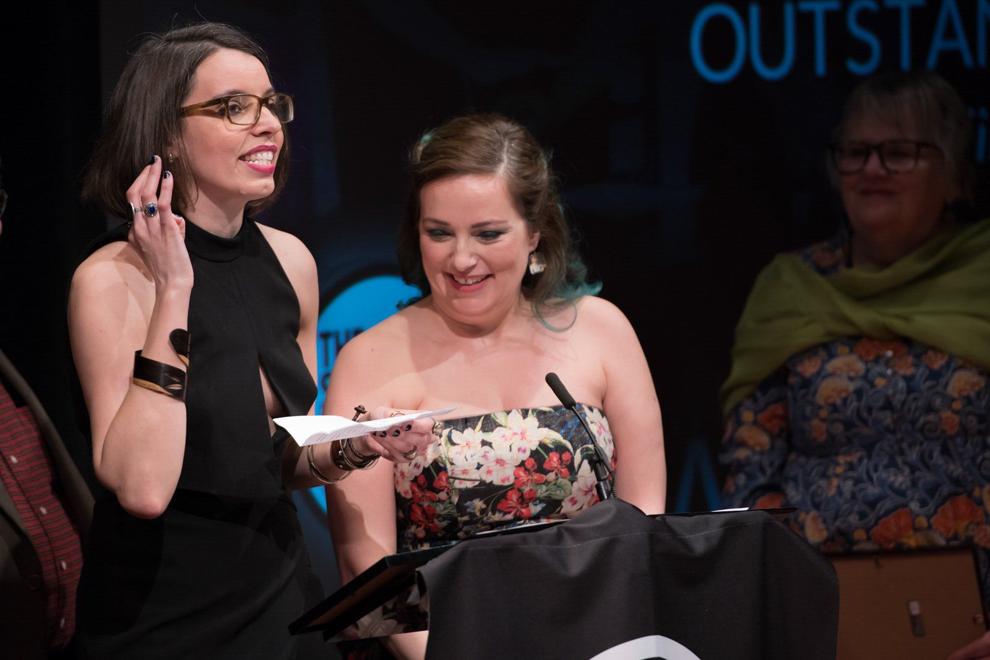 Q • All of the performances will be presented live online. Why not just record and repeat them?
A • We've done some recorded work, and we enjoy doing that. But we wanted to try something new for our company.
Q • So performances will be live each time, as if they were onstage?
Q • Recently, your company has been best known as SATE, instead of Slightly Askew Theatre Ensemble. What's the thinking behind that shift?
A • We've moved more toward using the acronym because it just rolls off the tongue better.
A • It was due for a refresh. I don't think that we had done anything with it; we were still working with the initial site that we had back from when the company started in 2006. We weren't really happy with the platform we were using, so we just decided to start from the ground up.
Q • How is the new one different from the previous one?
A • It's much more user-friendly than the old one was, both for people visiting the site and just for us as people updating the site. And I do think that it's more reflective of who we are as a company now — in terms of the color choices that we made and the content that is included. But I definitely would say the biggest advantage is that it's much more user-friendly than our old site was. Especially when we sell tickets and things like that, that tend to bring a lot more traffic to a website.
What Aphra Behn Festival • When 8 p.m. April 30-May 2 • Where Registration required for access • How much $10 • More info eventbrite.com